AMES, Iowa – The only match Iowa State wrestling (1-0) won in the Cy-Hawk dual meet last season was by forfeit.
The Cyclones showed almost no fight and were walloped from start to finish in a 35-6 beat down.
This season, as Iowa State travels to Iowa City to wrestle Iowa (4-0, 1-0 Big 10), Iowa State coach Kevin Dresser wants to see some fight out of his guys.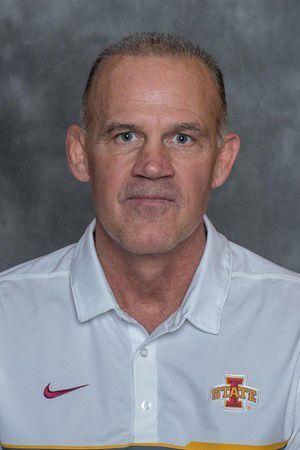 "Last year, I don't think we did a good job of going out there and taking it to them even though it was a huge mismatch," Dresser said. "If you're going to go out into the parking lot and fight, at least throw a punch – we didn't punch much last year, in a metaphorical sense.
"Try to score some points. Go out and get after guys. We need to go out and get after them. That's our message. We can't sit back on our heels, we have to go."
Dresser understands that the Hawkeyes are still favorites to win the dual, but he said this will be a good measuring stick for where the team is at this season in terms of its toughness.
"It'll tell us which guys are ready to take that big-time challenge," Dresser said. "I think that's exciting. If you're going to perform at the Big 12 or NCAA Championships, you have to be able to go out and compete. If you win, you win, if you lose, you lose, but there has to be a high level of competition and there has to be a high level of effort. That's what we're preaching."
One person in the Iowa State wrestling room who has a developed a reputation for having the high motor that Dresser wants is highly-touted redshirt freshman Austin Gomez (133).
Gomez was a top-10 pound-for-pound recruit out of high school and hasn't lost a match yet going back to his redshirt season. Gomez has an offensive style that pushes the pace. He has no problem putting up points.
He'll be tasked with an equally high-energy wrestler in No. 10 Austin DeSanto.
Dresser called the match the marquee match of the meet.
"The guy is top-10 in the country, I think," Gomez said. "It's time that I prove myself to the rest of the country that I belong and that I'm going to be pushing for a national title this year."
Gomez talked like he's going to bring the energy on Saturday, now he just needs to do it.
"(My plan is to) score points and score more points," Gomez said. "Break the guy. Break the guy's will and make him not want to wrestle me. That's the plan. I'm going to go in there and do to him what they want him to do to me. It's going to be a rude awakening for them."