As we've had to postpone our travels because of the pandemic, I believe a weekly dose of travel dreaming can be good medicine. Here's one of m…
Jesse Posey said that one of the perks of "Selena: The Series" is filming on location. Posey portrays Selena Quintanilla's guitarist and husba…
Last week, Consumer Reports sent recommendations to the Department of Transportation concerning its policies for air travel. They're all benef…
Six Flags is planning to open all 26 of its amusement parks and water parks in 2021, including five that didn't operate last year due to the pandemic.
ORLANDO, Fla. — The tourists at Disney World are too preoccupied with the majestic Cinderella Castle ahead and the marching band playing "Let …
The deals have never been better.
The pandemic has transformed nomadism from an idea into a reality for many. And whether you're just daydreaming about hitting the road full ti…
If you're like most Americans, you've gone a long while without traveling, and it looks like most unrestricted international travel (meaning n…
Protecting your trip with travel insurance is generally a good idea. A comprehensive trip insurance policy safeguards your nonrefundable, prep…
You may have signed up for your first frequent flyer program or started dabbling in the world of credit card points with the dream of booking …
Right now, given the limits on foreign travel, domestic road trips are more popular than ever. If you plan to rent your road trip car, however…
Author, actress and activist Donzaleigh Abernathy's latest project is inspired by her godfather Martin Luther King Jr. She's the lead singer o…
As we've had to postpone our travels because of the pandemic, I believe a weekly dose of travel dreaming can be good medicine. Here's one of m…
Travel leaders say they support all efforts to rid the world of the coronavirus pandemic – except for a mandate that would require airline pas…
The 1,500-acre preserve is home to some of Florida's oldest and largest cypress trees, as well as rare species such as the bipinnate culpet fe…
There's far more to becoming a digital nomad than packing your stuff into storage. From taxes to transportation, here are five factors to keep…
Outdoor pursuits, including birding, have garnered increased attention during these unique times. So why not grab the binoculars and head to t…
Allison and Mark Jonez had to postpone their February romantic getaway to Mexico, but it was not because of the pandemic.
When the mayor of an Italian town announced it was selling move-in ready houses for less than the price of a used car, he thought he might get…
The COVID-19 pandemic introduced many casual travelers to the confusing world of refunds, vouchers and cancellation policies. Expecting to rec…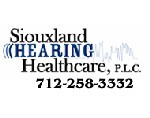 Siouxland Hearing Healthcare P.L.C.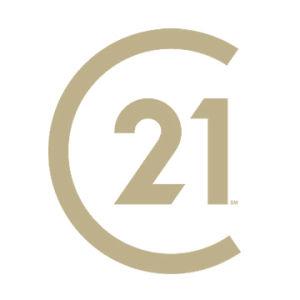 Eric Banks, Century 21 Prolink
Louisville Tourism announced that the city will offer new programs to celebrate the Black American contribution to Louisville's history and cu…
After all these stay-at-home orders and travel restrictions, you're itching to get out on the vast, open ocean. You're ready to see multiple c…
All the photos are in for our Destinations Photo Contest. Now it's time to vote for your favorites. Voting will run through Friday, Feb. 12.
All travelers entering Maui through Hawaii's 'Safe Travels' program will now be required to download a Google-Apple exposure notification syst…
A new museum two decades in the making is telling the interconnected story of Black musical genres through the lens of American history.
When people ask me that question, my snarky response is, "Beats me." When I check my crystal ball for the straight info on the future of Covid…
Best known for her role as Ciara Brady on "Days of Our Lives," Victoria Konefal said that filming on location helped set the mood for her upco…