Traveling internationally this summer?
DALLAS — Foreign travel is expensive and can be intimidating for some, but there are strategies for saving money and staying safe.
TOKYO — Japan is turning to those hooded samurai-era acrobatic spies known as ninja to woo tourism.
What a daunting assignment for an interior designer: Redecorate the Queen Mary 2.
There's a simple trick to meeting people in Taiwan — just look lost. Pull out a map on a street corner, or stare befuddledly at your smartphon…
In the stillness just before dawn, the dazzling stars of Orion illuminate the African sky. In the Hunter's company are neighboring constellati…
"Hey, I just realized this doesn't have auto-correct," my husband, Jeff, said as he was scribbling on the first page of the journal we just ha…
The attacks in Paris are having a major impact on tourism, initial figures show, pushing the French prime minister to meet industry officials …
ST. PETERSBURG, Russia | The ruble's weak. The warnings about a complicated visa process were wrong, at least with a travel agency's help. And…
Luong La's family fled the communist regime in Vietnam in 1979. Now a father of three living in Santa Barbara, California, he and his wife dec…
A rental company in Orlando, Florida, is offering "halal vacation homes" with curtained pool decks and rooms with prayer mats and copies of th…
OK, travelers. How healthy is your travel profile? It's time to take stock. Here are 12 things to do this fall to get your travel affairs in order:
Deep-sea diving, zip-lining and surfing are well-known draws for tourists in Costa Rica, but another kind of soft-adventure option is gaining …
First, you feel uneasy. Then comes the cold sweat. Then dizziness, headache, and nausea and then — ugh — vomiting.
Forty million guests, 34,000 cities, 1,400 castles and 190 countries. These are the latest stats for Airbnb, the home-sharing lodging site fou…
When I told people I planned to visit Egypt, family, friends — even waiters — replied, "Wow!" and "Amazing!" But their eyes said, "Are you insane?"
NEW YORK | No need to dread long airport layovers. With planning, you can spend time between flights sightseeing. Here are some strategies and…
Soon, U.S. overseas travelers' frustrations with credit cards could ease. Visa and MasterCard have issued an October 2015 deadline for the swi…
London is the world's most visited destination, so it's no wonder it has over 123,000 hotel rooms, not to mention short-term rental apartments…
Cliches about Cuba as frozen in time — with vintage cars, prestigious cigars and crumbling antiquities — gloss over that Cubans are educated a…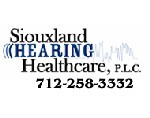 Siouxland Hearing Healthcare P.L.C.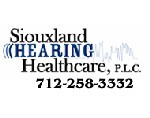 Siouxland Hearing Healthcare P.L.C.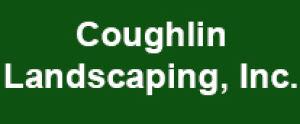 Coughlin Landscaping, Inc
First-class fliers can secure their furry friends in a special pet cabin on American Airlines. Delta Air Lines' highest-paying passengers are …
ST. PETERSBURG, Russia | It was the realization of a dream from a childhood obsessed with trains: taking one of the world's longest train ride…
Some U.S. colleges with overseas-study programs won't touch Ukraine. Tufts University, on the other hand, is drawn to the turmoil in the forme…
We were in paradise, surrounded by lush trees and waterfalls in El Yunque rainforest.
Snug in England's midsection, just under a 90-minute train ride away from London, sits the unassuming city of Derby. It may lack the name reco…
The 70th anniversary of the atomic bombings of Hiroshima and Nagasaki will be marked with memorial services, peace concerts and art exhibits.
Jeanne Achille used to find business travel "really depressing" because she never got to sightsee in the places she was visiting.