Humidity:

62%

Feels Like:

75°

Heat Index:

75°

Wind:

21 mph

Wind Chill:

75°
UV Index:

8 Very High

Sunrise:

05:50:31 AM

Sunset:

08:56:42 PM

Dew Point:

61°

Visibility:

10 mi
Today
A mix of clouds and sun. Gusty winds during the morning. High 91F. Winds SSW at 20 to 30 mph. Higher wind gusts possible.
Tonight
Partly cloudy. Low 69F. Winds SSW at 10 to 20 mph.
Tomorrow
Except for a few afternoon clouds, mainly sunny. High near 95F. Winds SSW at 10 to 20 mph.
Get the daily forecast and severe weather alerts in your inbox!
Since 1900 having two named storms before the official start of hurricane season - June 1 - has only happened five times, said Phil Klotzbach …
A 50 percent chance for showers will keep Tuesday's daytime high to a slightly below average 72 degrees and an overnight low of 57.
SIOUX CITY -- In Siouxland, expect to see clouds, rain and, if we're lucky, even a few rays of sunshine on the long Memorial Day weekend, acco…
As the summer months inch closer and closer, hurricane season is another thing millions of Americans will have to deal with as well.
The fundamental cause of weather is the effect of the sun on Earth.
A frost, freeze or hard freeze watch may be issued a few days ahead of time if the potential exists for temperatures to fall into the appropri…
Sioux City's average high temperature for May 11 is 72 degrees, while the average low temperature is 47 degrees. 
The drive to use computer models for weather forecasting was initiated at a secret meeting at U.S. Weather Bureau headquarters on Jan. 6, 1946.
The response to the COVID-19 pandemic has reduced traffic and reduced production by industrial plants, improving the quality of the air we breathe.
If you weighed 100 pounds, knocking you down would take a wind of at least 70 mph.
Rock Valley had a reported 7 inches, and Rock Rapids got 7.5 inches. In South Dakota, Yankton also topped half a foot.
SIOUX CITY -- The Sioux City area is in for several inches of snow this Easter, while areas further to the north could potentially see as much…
Tuesday was the warmest day of the year as temperatures soared into the high 70s across the region.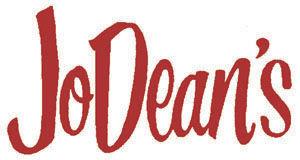 JoDean's Steak House & Lounge