Humidity:

29%

Feels Like:

70°

Heat Index:

70°

Wind:

20 mph

Wind Chill:

69°
UV Index:

0 Low

Sunrise:

07:18:45 AM

Sunset:

07:12:48 PM

Dew Point:

36°

Visibility:

10 mi
Today
Partly cloudy skies. Slight chance of a rain shower. Low 47F. Winds NNW at 15 to 25 mph.
Tonight
Partly cloudy skies. Slight chance of a rain shower. Low 47F. Winds NNW at 15 to 25 mph.
Tomorrow
Partly cloudy skies. High 59F. Winds NNW at 15 to 25 mph.
Get the daily forecast and severe weather alerts in your inbox!
La Nina has arrived and weather forecasters say it will be here throughout the winter, adding to the Atlantic hurricane season and the wildfir…
COVID-19 lockdowns resulted in better air quality due to decreased commercial activity and automobile traffic. The lifting of lockdowns and a …
The relatively low death toll from Hurricane Laura is almost surely a result of the accurate forecast for this storm's location and time of arrival.
SIOUX CITY -- Following a morning thunderstorm, much of Siouxland will see plenty of sunshine Monday as the high temp will reach the mid-70s.
Hurricane Laura pounded the Gulf Coast with ferocious wind and torrential rain and unleashed a wall of seawater that could push 40 miles inlan…
Hurricane Laura has hit Category 3 strength over the Gulf of Mexico, hours before it is expected to bring potentially deadly flooding and ruin…
The Farmers' Almanac predicts a "winter of the great divide" with cold and snow in the north, drought in the west and "everything crazy in between."
An Arctic ozone hole is rare, but one did develop this spring.
These temperatures are well above the average high for this time of year -- which is closer to 83 degrees -- though they're not likely to set …
Record temperatures have been recorded around the world throughout 2020, some new and some just short of records set four years ago.
The term "dog days of summer" refers to a time of hot and humid weather in the Northern Hemisphere, usually in July and early August.
The Atlantic basin hurricane season is off to a roaring start in 2020.
The heat index indicates how hot it feels. It is expressed as a function of air temperature and the relative humidity.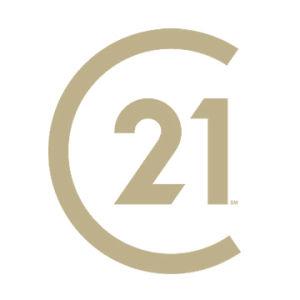 Eric Banks, Century 21 Prolink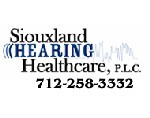 Siouxland Hearing Healthcare P.L.C.