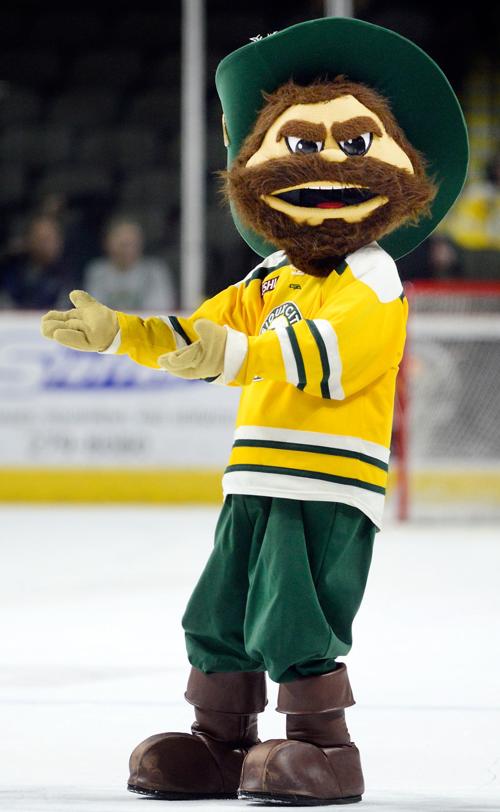 No barks about it, the Pucks and Paws event is about to invite pooches of all kinds to enjoy a game of hockey with their owners at Tyson Events Center.
That's right; on March 30 you can bring your four legged best friends to the Musketeers game for just $5 per dog, which according to Rich Zaber, president of the Musketeers, is a fun thing for both pets and humans. Dogs 30 pounds and under can be registered to participate in the lap dog races, but the heavier dogs can just watch as spectators (in kennels or on leashes).
"This is the new home for our annual lap dog races; we just renamed it," said Zaber. "If you have a dog under 30 pounds you can register it for free by calling Missie at the Siouxland Humane Society at 252-2614. In the past we have had anywhere between 10 and 20 dogs. They race from the center ice line to the goal line. The winner gets a package that the Siouxland Humane Society puts together. If your dog is bigger than 30 pounds, you can still bring it. Some of the proceeds from the dog's tickets will go to benefit the Siouxland Humane Society. Another thing happening that night, there will be a silent auction and a raffle."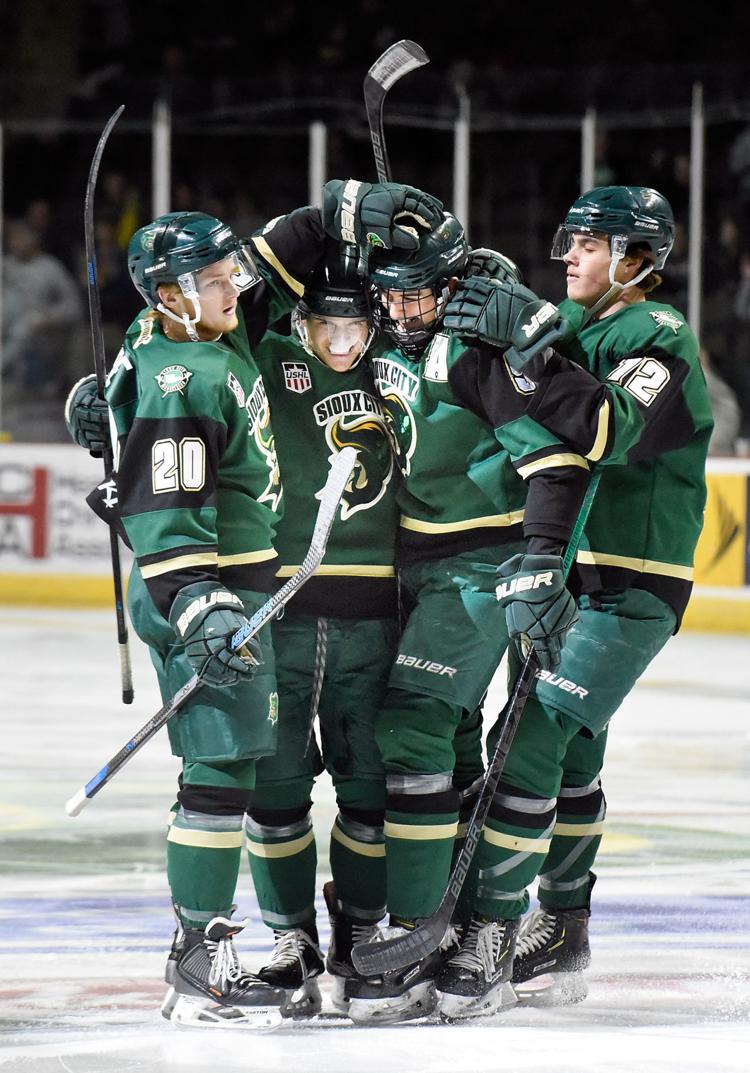 But why is it important for the Musketeers to raise funds to benefit homeless animals? Zaber, Coach Luke Strand and players Bobby Brink and Luke Johnson believe it is necessary to do what we can for these creatures.
"We think it's very important," said Zaber. "We have a sponsor with the Siouxland Humane Society and Country Vet Pet Foods. These dogs need to be taken in, and there are a lot of lovable, furry dogs out there."
"The depth of our community is important to us, and obviously animals have their own rights, as well," said Strand. "Anything we can do to help this great purpose."
"It is obviously a really good cause and something we can do to serve others," said Johnson. "We are in the position we are in, so raising money for a cause like that is a really good thing for us to do."
"I think it's important because it's the same as seeing a homeless person on the streets," said Brink. "To me, animals are the same as humans and you never want to see them out on the streets struggling, so whenever you can help them out, give them a home or feed them and try to improve their life, it's always a good thing."
You have free articles remaining.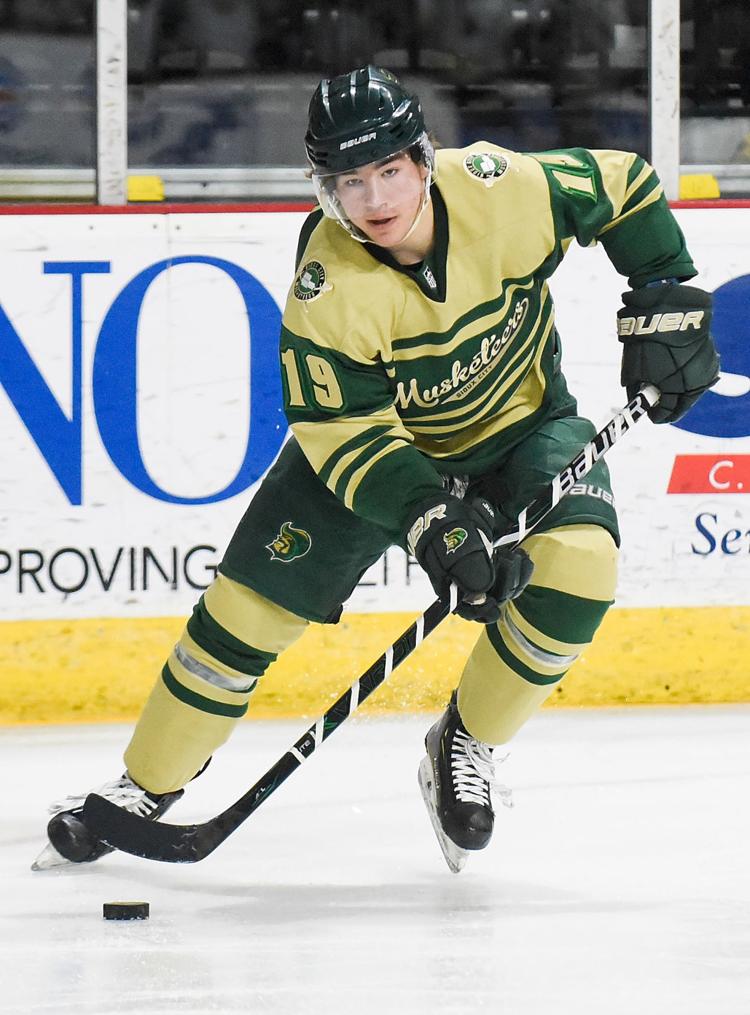 There will also be Pucks and Paws t-shirts available for $20 from the Siouxland Humane Society, all proceeds will go to animals here in Siouxland.
Maybe this game is where the luck of the Musketeers turns around, as the team has dropped from first place in mid-November to sixth place in mid-March. This slide down the rankings is partly due to the amount of injuries suffered by the Musketeers throughout the season.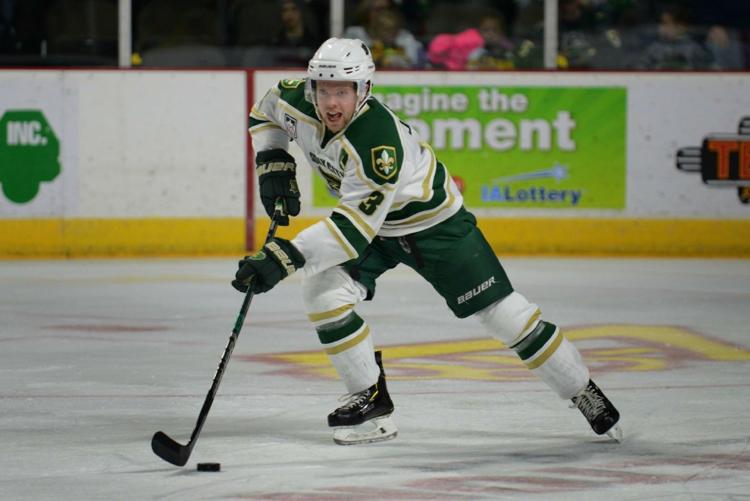 "There's a lot to be said about it," said Coach Strand. "Many games have been lost due to injuries, and this has been the craziest season in my career by far. There were a lot of important pieces; Bobby Brink and Luke Johnson both add up to several months of injury; at one point we had seven regulars in our lineup out. Now it's about putting the pieces back together in this important time of the season. We need to put bodies back in the right slots in the team. Injury often displaces people, and sometime replaces people."
Even with the slide in rankings, the players enjoy their experiences with this team.
"This is my second year here," said Johnson. "It's been a lot of fun playing here; I've played alongside my roommate, Parker Ford…we are going to the same college, but it has been fun the last two years getting better and learning."
"It's been awesome, the coaches have been great and the guys have been awesome," said Brink. "It's been fun playing on this team and the level of competition is so high, being the best league in the US developing you for college."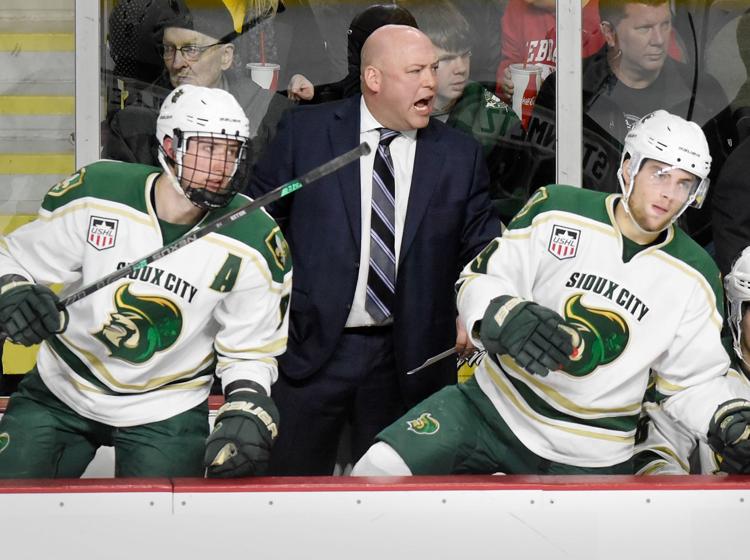 According to Coach Strand, he believes Brink will be picked in the first or second round of the NHL draft. Where would Brink like to see himself go?
"I'd like to play on any team," said Brink, a native to Minnetonka, Minnesota. "Obviously it is pretty special to be picked in the NHL on any team, but it would be cool to play for your hometown team, I think."