What in the hell is in the water in Fayetteville, Arkansas?
The music scene is thriving and fantastic, original musicians are coming out of the woodwork down there.
This past weekend Sioux City was privileged enough to host two musicians who have lived and worked out of that musically gifted area. Both Randall Shreve and Shawn James rocked The Marquee and gained more fans while doing so.
Since The Marquee opened, I have been a loyal customer. The owners are friends of mine and I literally live kitty-corner from the place, so I consider it my 'Cheers.' Mind you, I love many of the other bars in town, but everybody has to have a home-base and these guys kill it with their entertainment bookings. This week proved it with a packed Monday night show. Seriously…who shows up to a concert on a Monday night?! Anyway, I digress.
The weekend-long music fest started with four local acts on Friday night.
The show on Friday opened with a new off-the-wall band called The Confucius Yogurt Band. I arrived to the venue a couple songs into this band's set. The band is fronted by the ever eccentric (as I always say) Gregory Danner, with Jessica Hammond on guitar, Willie Hughes on bass and Dometrius (Jon Joenze) on drums.
As soon as I walked up to the stage, Danner pelted the audience with a shower of fortune cookies; a move you won't see any other band do. The music was strange and brilliant; very different from what you hear when you go to local rock shows. A song about metamorphosis by Hammond truly caught my ear. I can't wait to see what the future holds for this unique band.
Arch Your Back Girl followed with a hardcore punk set. Fronted by the wild persona of Willie Hughes, with Jamie Friedel on guitar, Josh Ronfeldt on bass and James Dean on drums.
These guys are so fun to see live. Contrary to the band's other shows, Hughes showed up in his regular street attire instead of a skimpy negligee that would eventually expose his sock encased male member as soon as he joined the mosh pit. And yes…a mosh pit did happen. The music lends itself to a certain amount of violence…but the violence comes from a good place; it isn't mean. It is just aggressive and when people push each other around they get to let a bit of steam out.
After the Arch Your Back Girl set ended I had to leave due to another commitment, so unfortunately I didn't get to see Among Machines' inaugural show, followed by the ever amazing Vibe Rations.
Saturday night brought Fayetteville, Arkansas' Randall Shreve with his brand of vaudevillian P.T. Barnum-esque music. But just saying that doesn't encompass what this guy's musical talent is. He can do it all…and all by himself. He was the sole soul on stage with a plethora of instruments. In many of his songs he just plays guitar and sings beautifully (with a crazy vocal range, I might add), and in some of his songs he uses a looping station. While using a looping station a musician can play each instrument, one at a time, and record them and have them play back. After recording each instrument on stage, the full song is playing in the speakers and the looping musician can start the song. I highly suggest checking out videos of Shreve on YouTube doing this process. It is fascinating and beautiful to watch.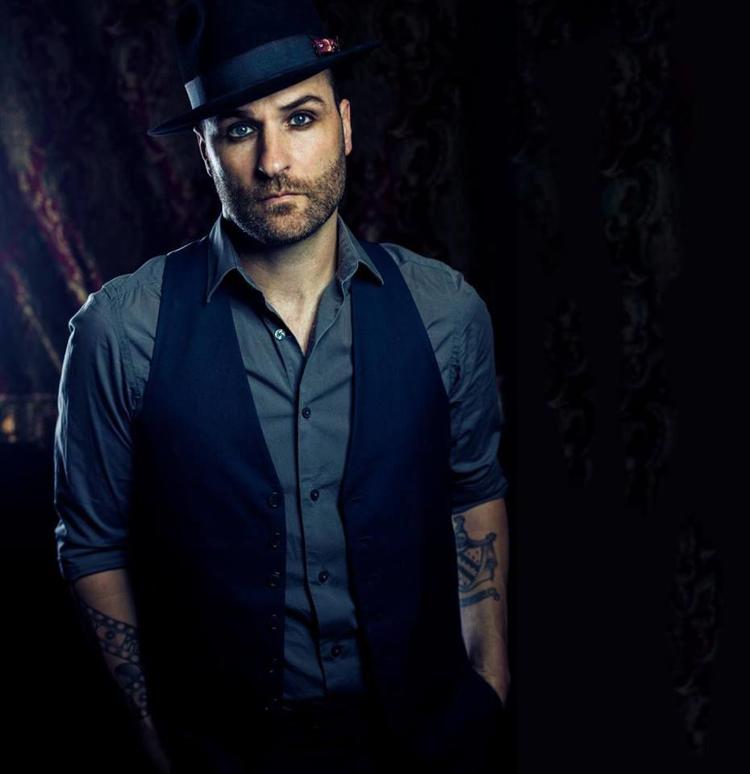 Shreve played for two amazing sets and then agreed to play a pop-up show the next day (Sunday) for Mitch Martin's 35th birthday. The Sunday show went off without a hitch and Shreve definitely gained another fan in me. I just wish more people showed up for these two shows, but granted, there was a lot going on in Sioux City those days.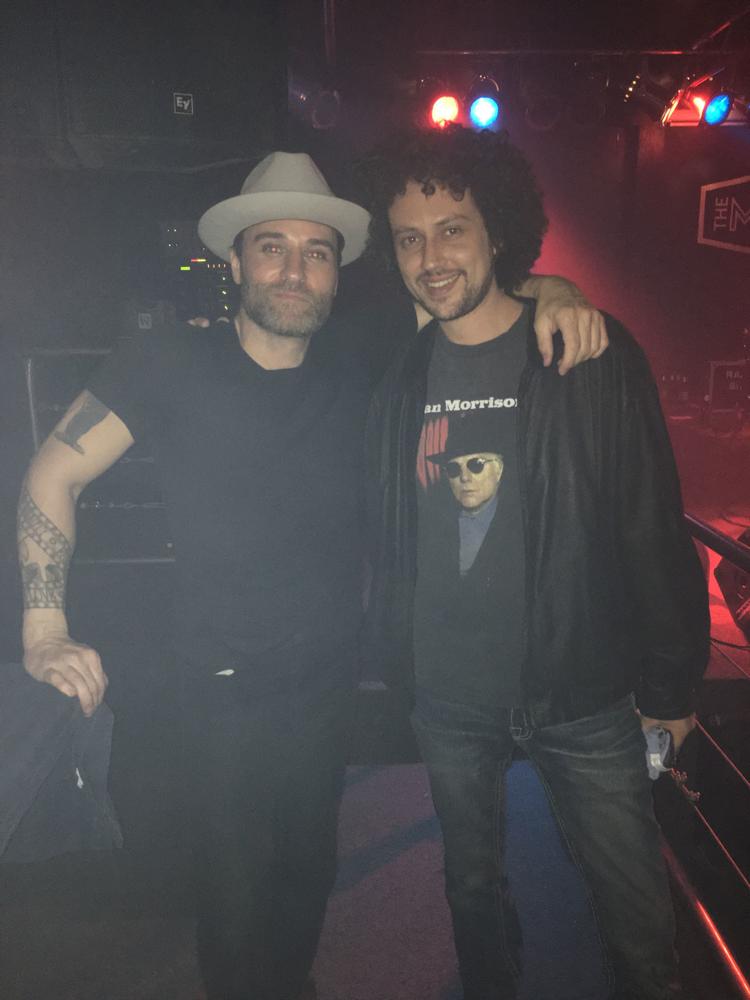 Monday night brought another musician I had heard all sorts of hype for, but had never seen; Shawn James. This Los Angeles based artist spent plenty of time in Fayetteville, Arkansas and is actually friends with Shreve, who performed the previous two days.
Opening for James was a band called Fever Feel out of Victoria, British Columbia. The guitar (Logan Gabert) and bass player (Landon Franklin) reminded me (in looks) of The Ramones, while the drummer (Ian) smacked his drum skins with brute force. These guys were fantastic. It gave a nostalgia for 60's psychedelic rock while bringing in sounds from bands like The Strokes and The Turtles.
I was surprised when Shawn James took the stage because Fever Feel stayed on stage and backed him. James's soulful growly voice carried the huge audience to a musical heavenly bliss. His power to control a crowd was seamless and he had the audience eating out of the palm of his hand.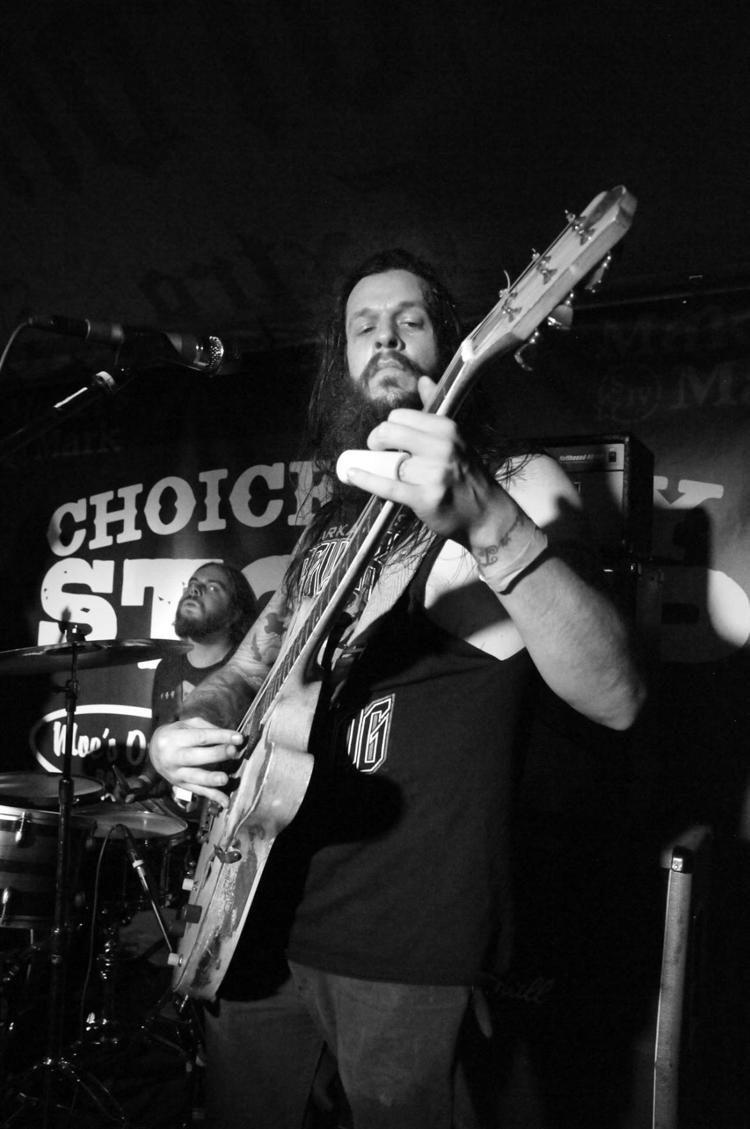 This artist (as well as Shreve) is someone I predict we will be seeing tearing a hole into the center of the music universe. I think these men's names will eventually be common in American households. Each of them are extremely talented and personable.
Next time you see these names in The Weekender in upcoming concerts, I expect to see you there. You won't regret it.