Just when one battle is over, another begins.
The Acoustic Battle of the Bands returns to Siouxland, kicking off its first round 8 p.m. Thursday (June 7) at Work & Church Booze Parlor. Competing this week is solo artist Dane Louis and acoustic duo Trash Top Monkeys. Some may know Louis from his work in Saviors and Outlaws, the now defunct country rock band; while Trash Top Monkeys is a sort-of mashup of two local groups comprised of Alex Tudehope and Briar Burns.
The Weekender spoke with both competitors about the upcoming battle: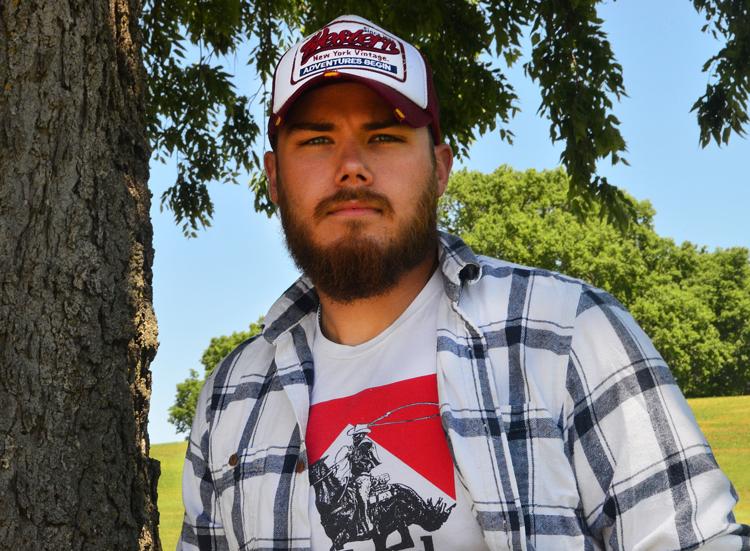 DANE LOUIS
You used to play for Saviors and Outlaws, right?
Dane Louis: Yeah, I used to be the lead singer of that band. The bass player went to Chicago and got a job at the Navy. The drummer just went our separate ways; he's playing with another group called Lucas Minor Band somewhere in Nebraska. So now I just do Dane Louis Band. 
What made you want to compete in this acoustic battle?
Louis: Well I was actually in it with Saviors & Outlaws two years ago when Mike [Woods] did the last one. We got beat out by Lil Red & the Medicated Moose Band. But they won so I felt pretty good about it. It was a lot of fun the last time. Might as well give it a go again this time.
What's it like for you as a musician performing a more intimate acoustic show? 
Louis: It's pretty insane. It's not so theatric and it's not so blown up as a full band setting. In a full band setting, you're there and you're trying to get everyone pumped and crazy. That's the whole goal of the night. Whereas an acoustic setting you're trying to get someone to listen to your songs.
Are you going to be focusing more on original or cover songs?
Louis: I'm going to try to focus a little more on the originals for this competition. I think as far as an acoustic platform, when you only have an hour to work with -- or whatever it is, half hour or 45 minutes -- that's a perfect opportunity to showcase a lot of your original stuff. When you'er playing a four-hour night, you gotta fluff it up with a lot of covers and stuff. And that's cool. That's what a lot of people come to hear anyways.
Do you see acoustic shows as a way to really show off your talents?
Louis: I think it's a good place to showcase what you got on a really real level. There's no covering it up with anything. It's just you and a guitar and a crowd.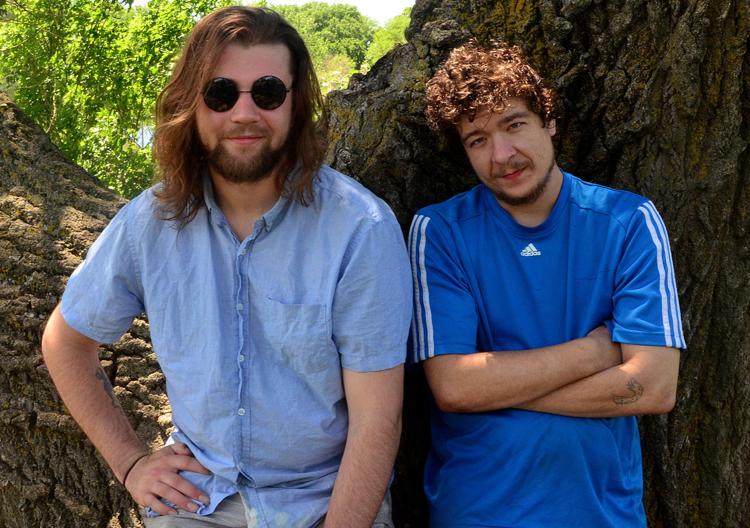 TRASH TOP MONKEYS
How was Trash Top Monkeys created? What kind of music will you play?
Burns: We came to be from [the bands] Rooftop Junkies and Trash Mattress. Our drummer left so we were like, hey, we still want to play together but we really don't want to be either one of those bands individually. So we gig off the old material and maybe write some new stuff and be a combined version of that: Trash Top Monkeys.
Tudehope: We'll be going acoustic with it and make it more like a folk-y rock vibe. Taking those original songs and slowing them down a little bit. [...] We're going to try to play what people want to hear as far as covers.
Burns: Yeah, definitely do a lot more covers than we normally do.
What's the vibe of an acoustic show like compared to a "regular" show?
Burns: It takes music back to the origins of it, just for entertainment's sake. At least that's how I feel about it. [...] You get to play the room a little bit more.
Tudehope: When I first started, I was actually an acoustic artist -- a singer-songwriter. That kind of turned into Rooftop Junkies over a period of time. After that ended and started getting back into acoustic shows, I almost forgot how much fun I had doing that.
What are you looking forward to most about the battle? 
Burns: I'm actually excited to see who is all in these other groups that I don't know the names of, quite frankly. There are a lot of names that I don't know. Outside of seeing who the hell else everybody is, I'm pretty excited just the play. I like Work & Church. The vibe there is always cool.
Tudehope: I'm not even looking at it as a battle. I just want to go play.