Linnea Colleen Johnson is a Sioux City artist who enjoys creating pour paintings with thinned down acrylics and alcohol.
Outside of the world of art, she works as an assistant in the liquor department of a local Hy-Vee.
You can find her work by searching Facebook for "Pour Paintings by Linnea."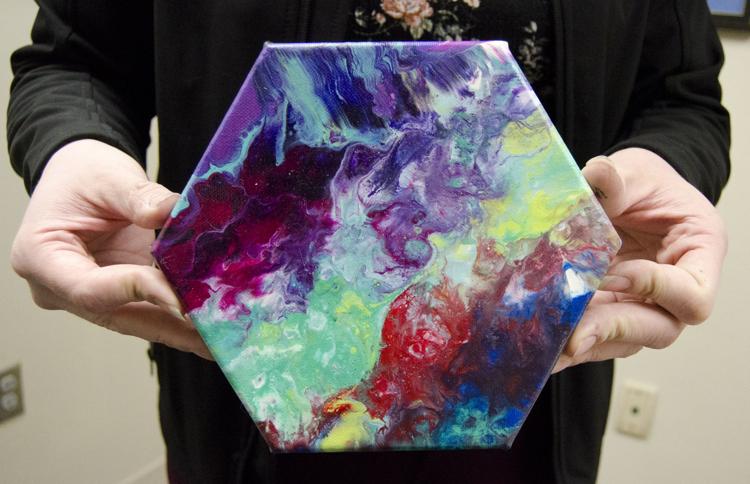 Weekender: When and how did you get into creating art?
Johnson: "Really, it has always been around in my family. My mom always encouraged us to do art in any form. She's not a painter or a drawer, but she enjoys making scrapbooks."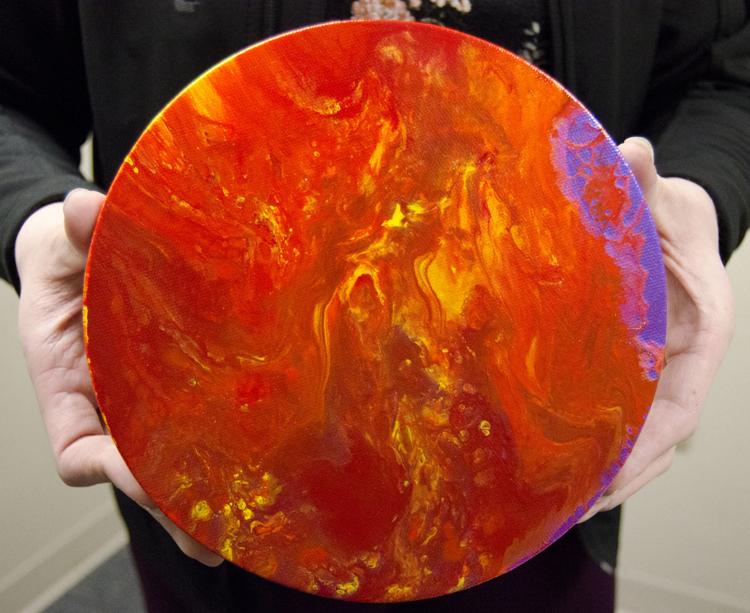 Weekender: Why do you make art? What does it do for you?
Johnson: "It's more of a creative release. I don't know how else to explain it. It is more so a feeling of relaxation than anything else."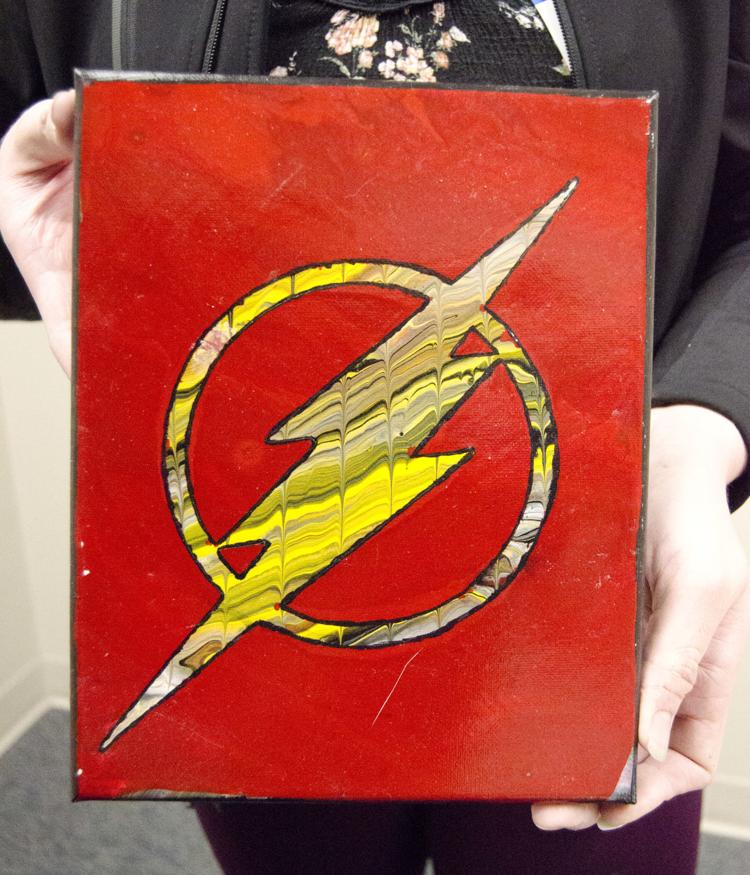 Weekender: Who are some of your artistic influences?
Johnson: "No one famous. It is mostly my sisters and my high school art teacher. She was really the one who encouraged us to do what we wanted to do when it came to art."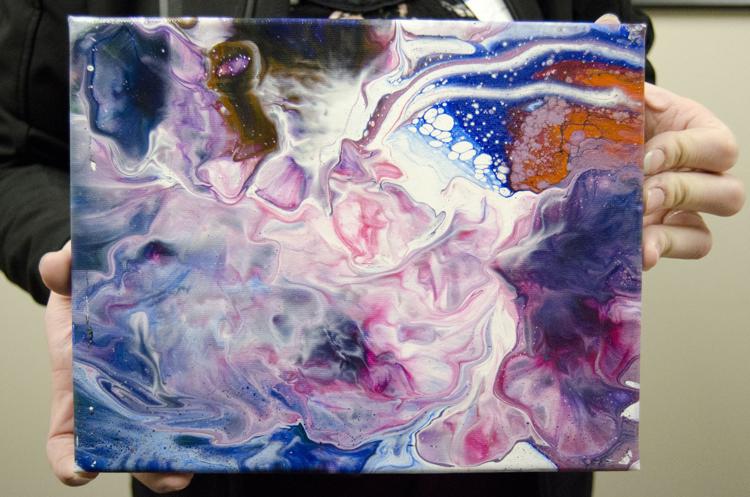 Weekender: What in life inspires you to create?
Johnson: "To be honest, nothing. It is just something that I find to be interesting and something that I enjoy to do."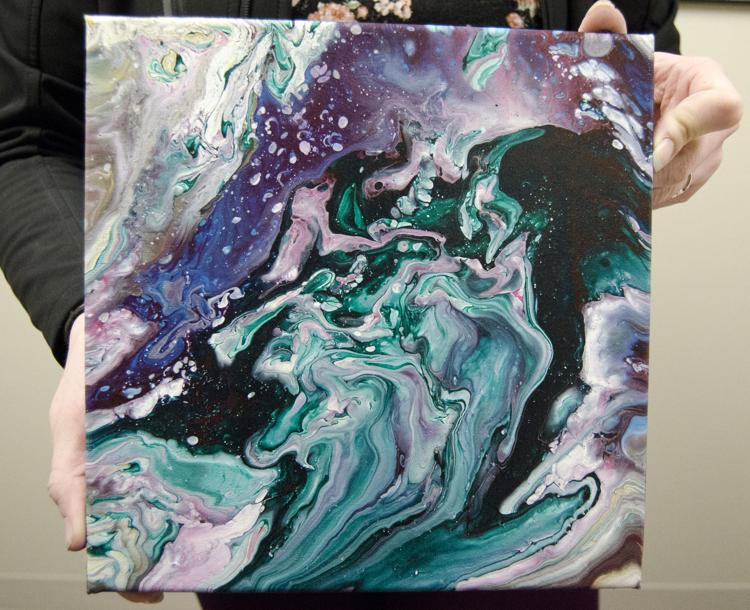 Weekender: What kind of mood or headspace do you have to be in to create? Or do different moods give your art different looks?
Johnson: "When I started pouring I was actually not in a healthy headspace, so at that time it was more of a depressive release, I guess. I would just choose the colors to describe how I was feeling, but at the same time I'd pick out colors that went well with other colors."
You have free articles remaining.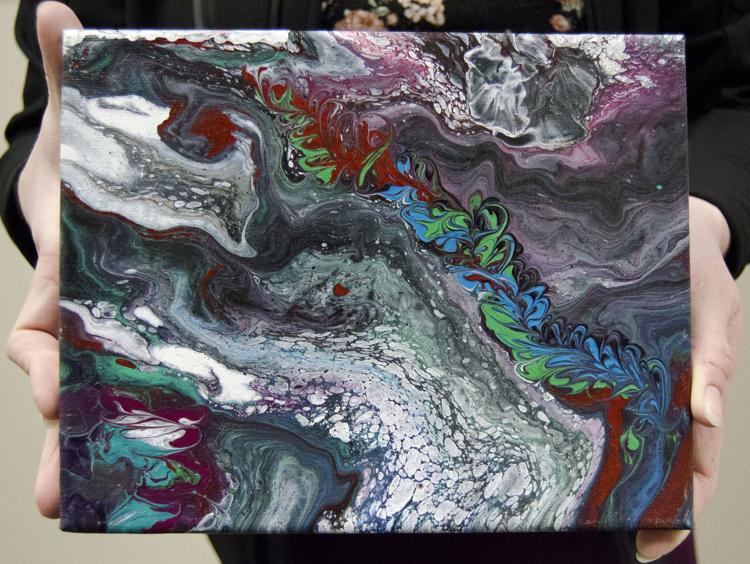 Weekender: What is your preferred medium?
Johnson: "For my preferred medium, I go with acrylics, but they are so thick they don't pour well so I have to thin them out with another pouring medium or rubbing alcohol. The alcohol creates a webbing effect and broken up cells."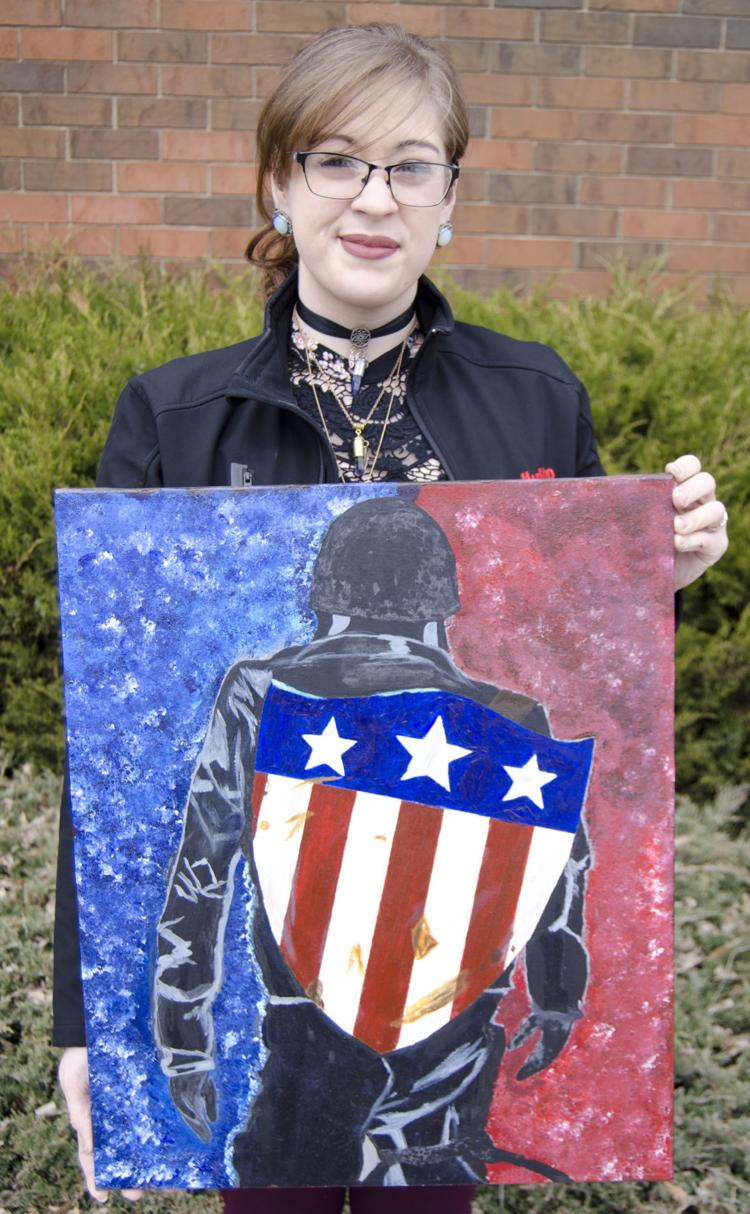 Weekender: What techniques do you use and what is your process?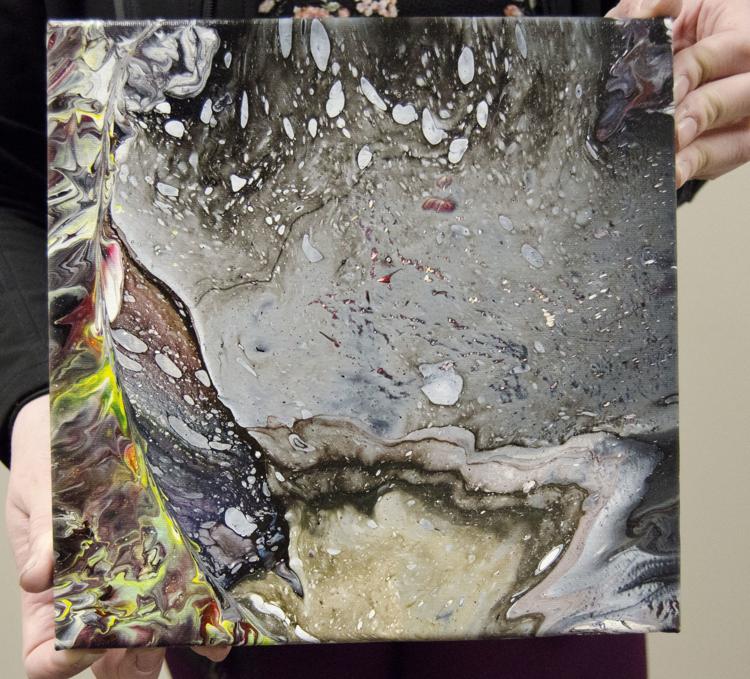 Johnson: "Looking at all the colors that I've got and seeing which ones will go well together. Also, choosing the consistency of the paints themselves because the thinner the paint will be, the easier it will be able to go with the other paints. Originally I started by putting white or black gesso on to see how it would affect the flow and ended up stopping using the gesso because it wouldn't allow the paint to flow over the edge of the canvas."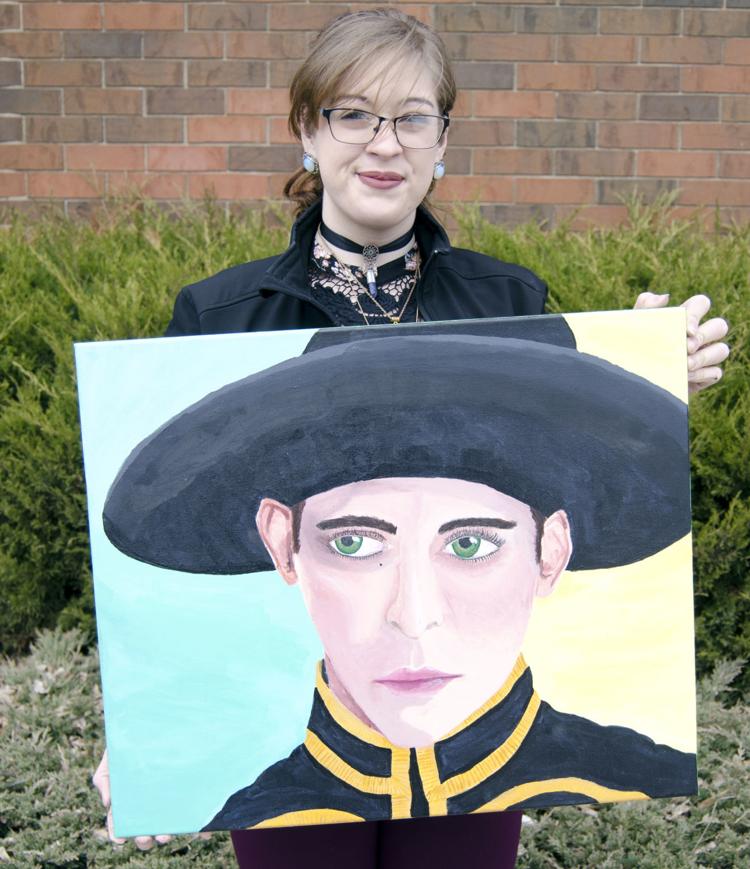 Weekender: Imagine and describe a world without color.
Johnson: "Blank…color just provides a vibrancy to life and without it life wouldn't be enjoyable."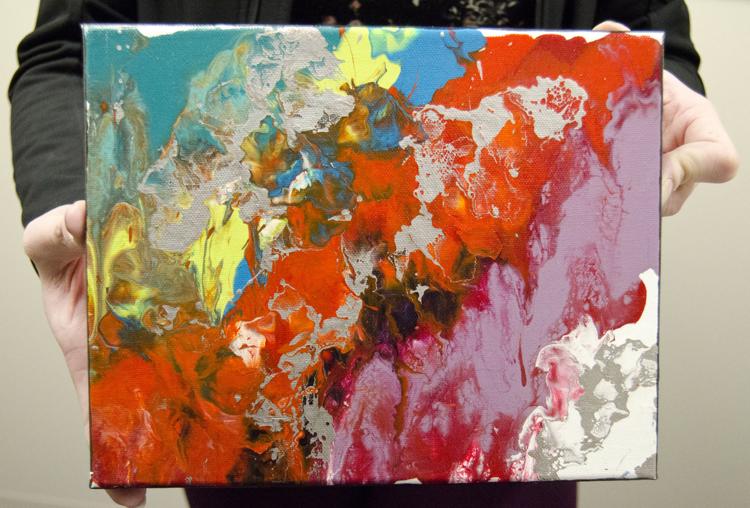 Weekender: What is your ultimate goal in the world of art?
Johnson: "At least to be recognizable. More people are starting to do pour painting. I know my techniques aren't unique yet, but I'm trying to perfect my own signature of this style of painting."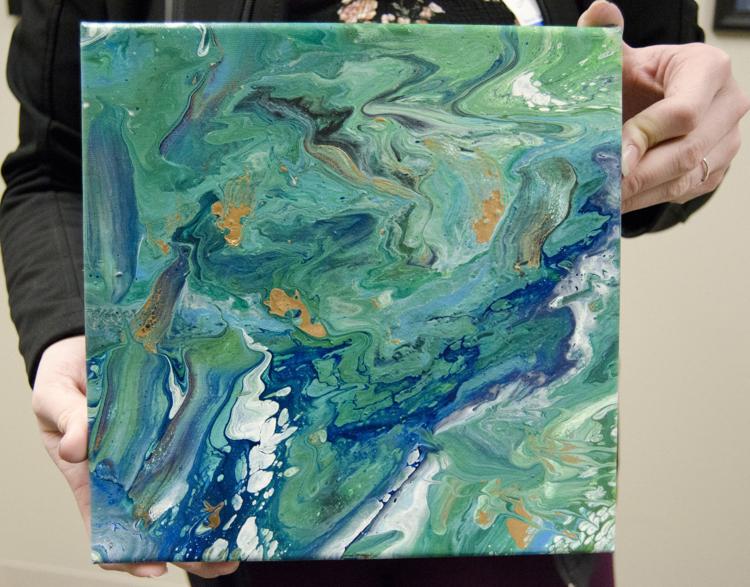 Weekender: When you aren't doing acrylic pours, do you have any go-to subjects you like creating?
Johnson: "Usually I go for drawing or tattoo design. I like to draw anything I might find to be interesting or what someone asks me to draw. I like drawing side profiles which is not easy, but it is fun."