Alic Fischer is an artist who excels with abstract acrylic paintings.
Outside of creating art, he works with his father, who is a contractor.
He plays men's league soccer and has a wife and son who he adores.
Fischer likes to stay physically active and enjoys traveling and reading.
You can find his art on Instagram @alic.fischer_art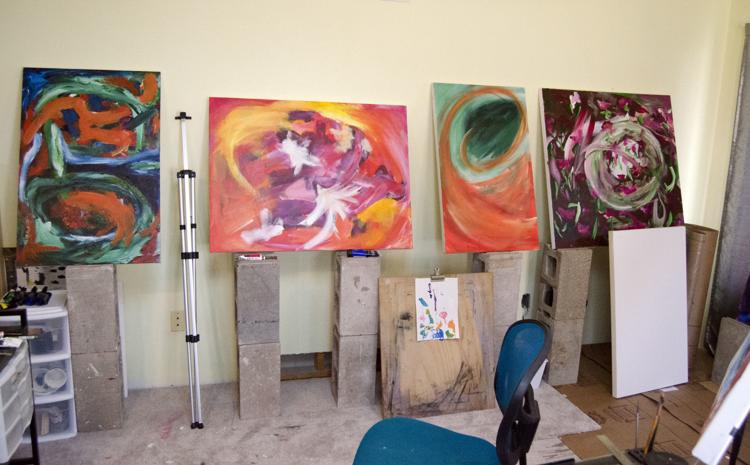 Weekender: When and why did you start creating art?
Fischer: "I've been creating art since I was little…really little. In first grade, one of my paintings was entered into a competition at the art center and I ended up getting third place in that. That kindled the flame and brought more art out of me. Going through middle school, high school and college I continued it as a hobby. After my first year of art in college, I ended up taking it as my major at Briar Cliff University."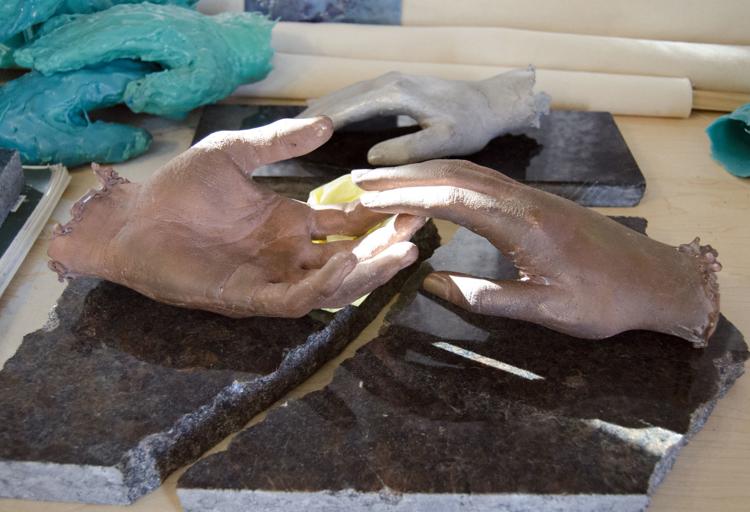 Weekender: What inspires you to create?
Fischer: "Family. Also sometimes I get this weird feeling in my stomach…it can come from music, nature or people; it is just an energy that flows and ignites something."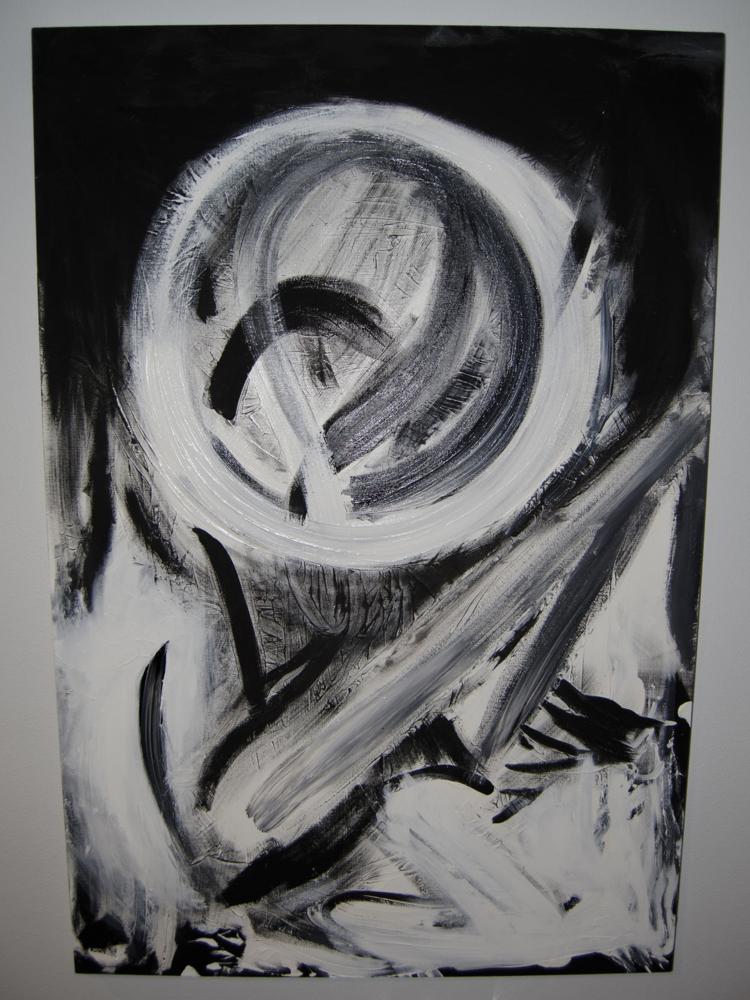 Weekender: Who are some of you artistic influences?
Fischer: "One of my favorites and most inspirational artists is Kazuo Shiraga, a Japanese artist. Also Franz Kline, Mark Rothko, Ad Reinhardt; there is a big handful of artists. Other than that, there are a lot of contemporary artists I like."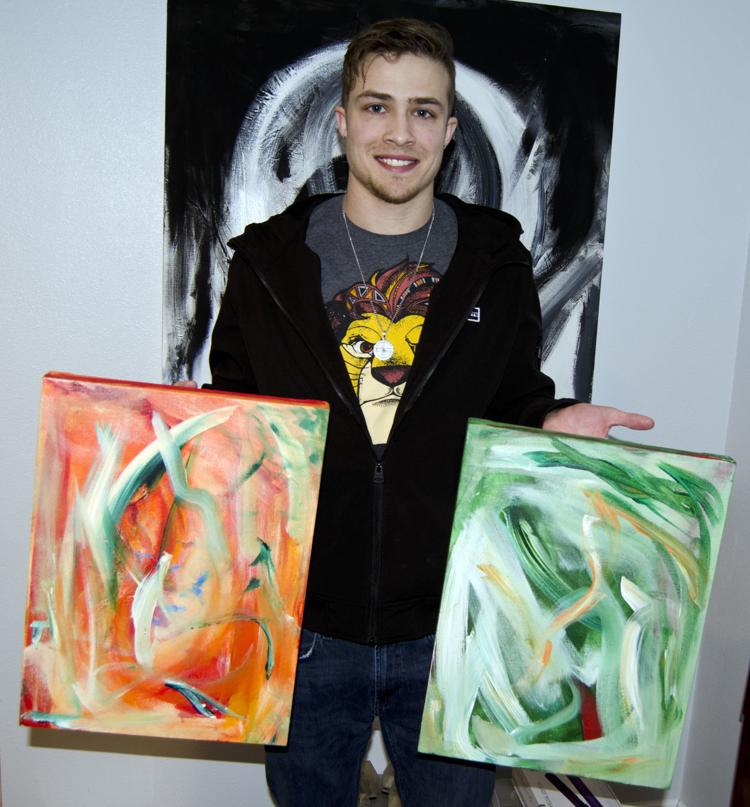 Weekender: What sets you apart from other artists?
Fischer: "That is kind of for the viewer or beholder to describe. It's just a feeling; a big, deep feeling that I let out."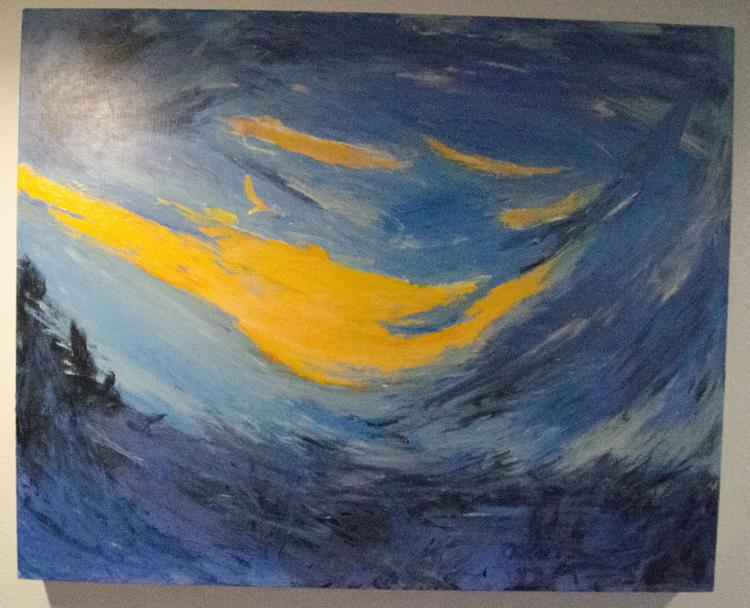 Weekender: What is your preferred medium?
Fischer: "Definitely acrylic paint. I also do sculpting. Last year I was able to go to (the University of South Dakota) and work with them on some sculptures and get a couple casts done. Other than painting, it's either sculpting or drawing with graphites and charcoals…some pastels."
You have free articles remaining.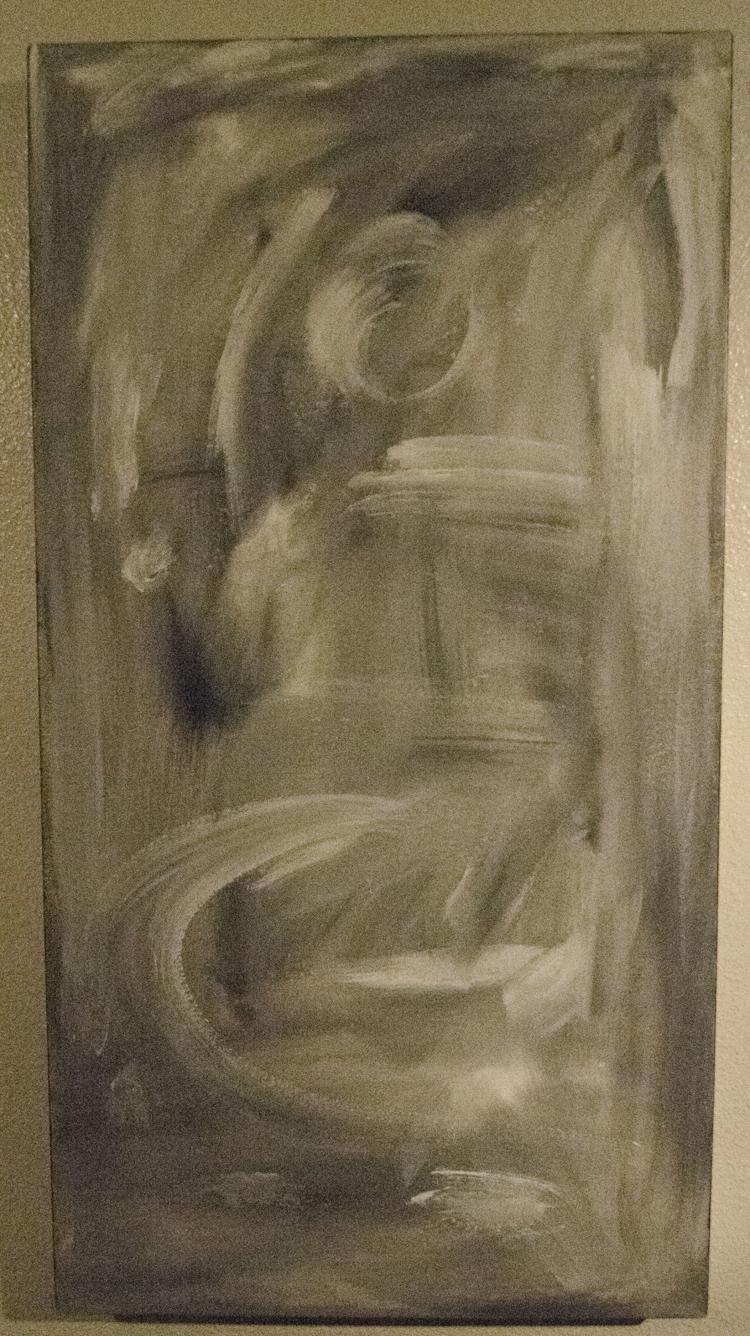 Weekender: Do you have any go-to subject matters you like to incorporate into your works?
Fischer: "My work is definitely abstract for the most part. I'm currently working on a piece with a car in it because a buddy of mine wanted me to do it. The sculpting that I do is often figures and hands. Overall I think it is mostly feelings and energy in abstract painting."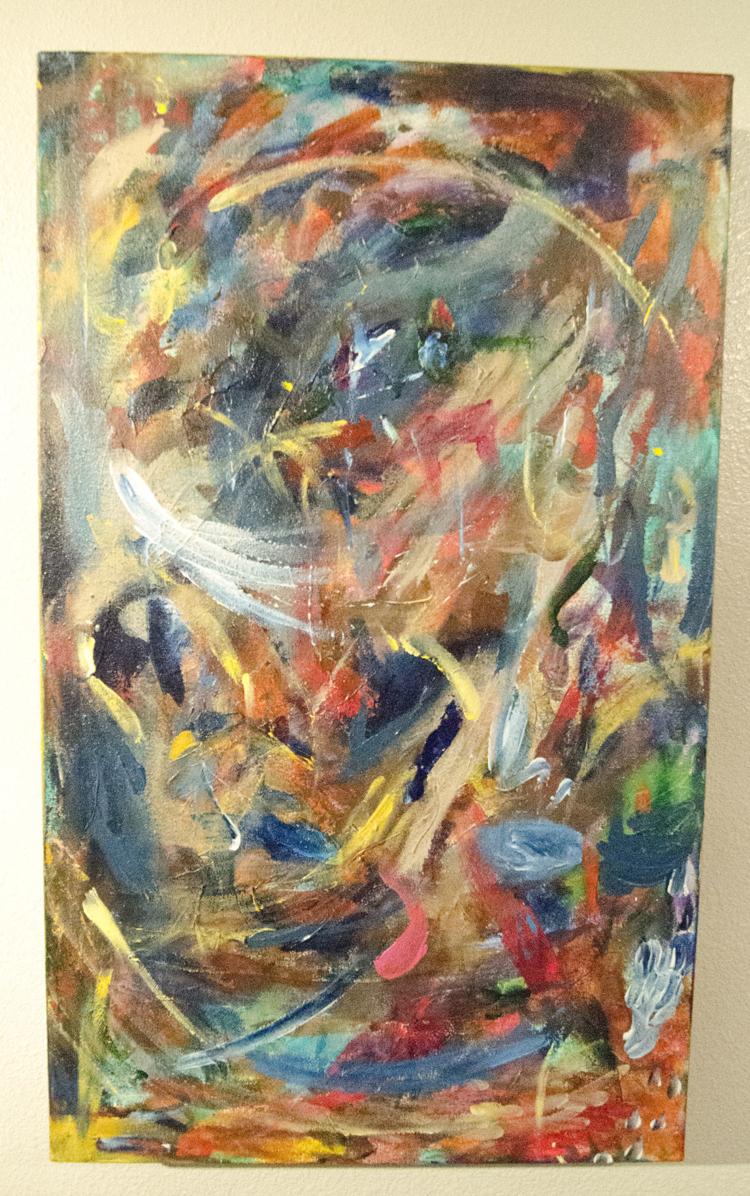 Weekender: What is your creative process?
Fischer: "There's handfuls of different ways I start a painting. Sometimes I start sketching with different colored pastels; drawing and coloring on the page. There will be color combinations and a form inside the drawings that I'll translate to the painting, whether it's photographs of nature or my daily life walking around. I'll see different color combinations or the way the light hits something; I'll try to incorporate that into my artwork. As far as painting, sometimes I'll just throw paint on the canvas; sometimes it doesn't go anywhere, but sometimes it ends up being something big."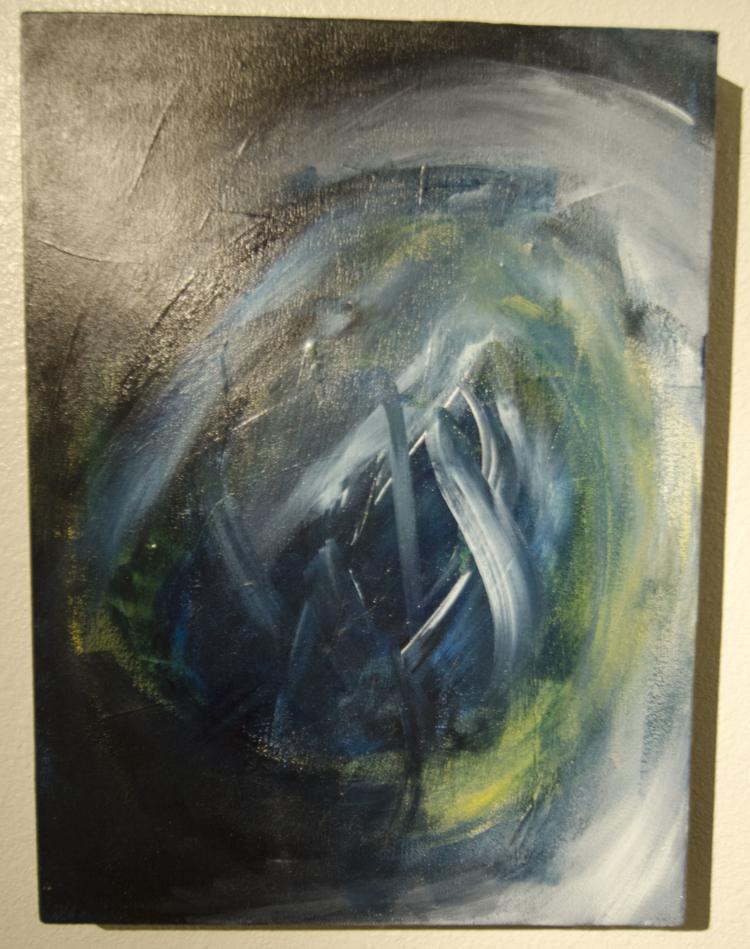 Weekender: What kind of head space do you have to be in to create, and how do different moods affect the art?
Fischer: "I definitely think there is a mood that sparks a lot of creativity. A lot of my beginning artwork came from sadness, but it also came from love and happiness. It's like the dichotomy between being sad or happy or between love and heartbreak. I get feelings from what other people are feeling, and it sparks my creativity."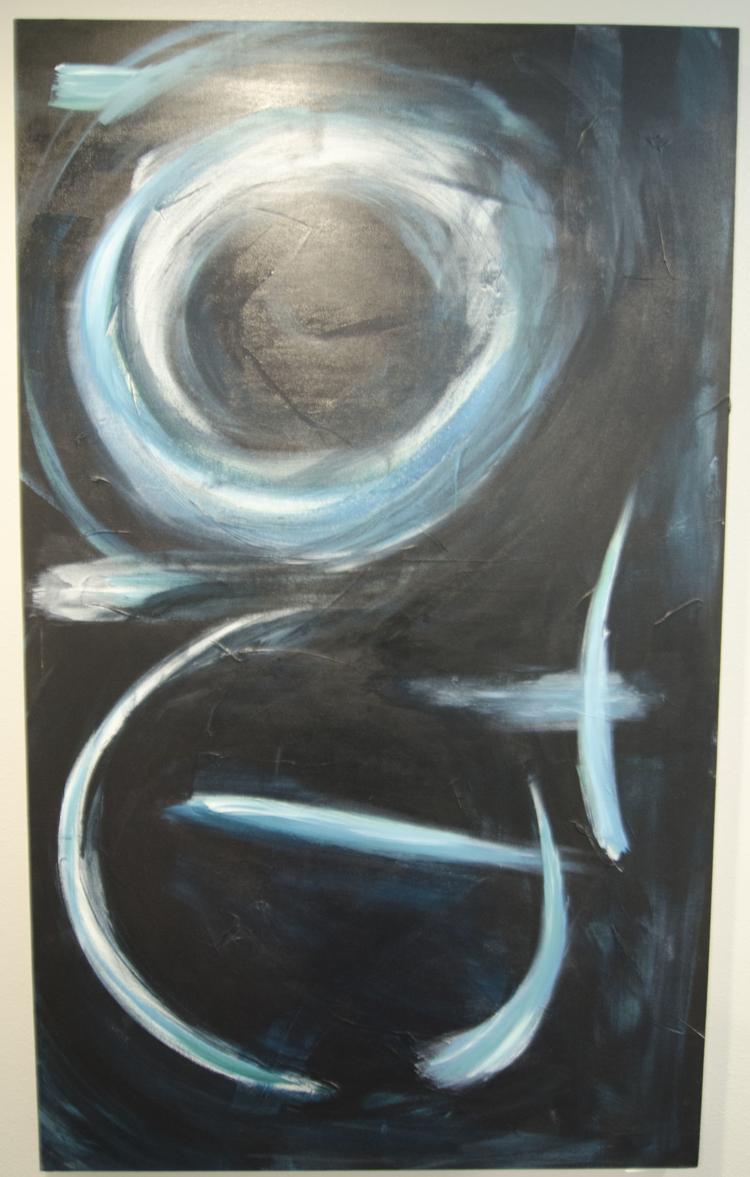 Weekender: Do you ever do gallery shows or sell your art? If so, is it hard to let go of your original pieces?
Fischer: "I've been in the Briar Cliff Review once and I've had a show up at Briar Cliff. Other than that, I haven't had any shows. I'm working myself back into painting after taking a break for a while. Once I get more of a body of art, I'll try to find some shows to showcase the pieces. I have sold a handful of paintings, and yeah, it is gut-wrenching to see those go. I just hope the people purchasing them will take them to good homes where the paintings are taken care of."

Weekender: Why do you create art? What does it do for you?
Fischer: "It's a sense of inspiration. It is a freedom of expression. If I have anger built up inside, art just lets it go for me. I get to express my happiness in this way; I don't get to talk about my work that much and express my feelings, so painting is a different way of letting it out."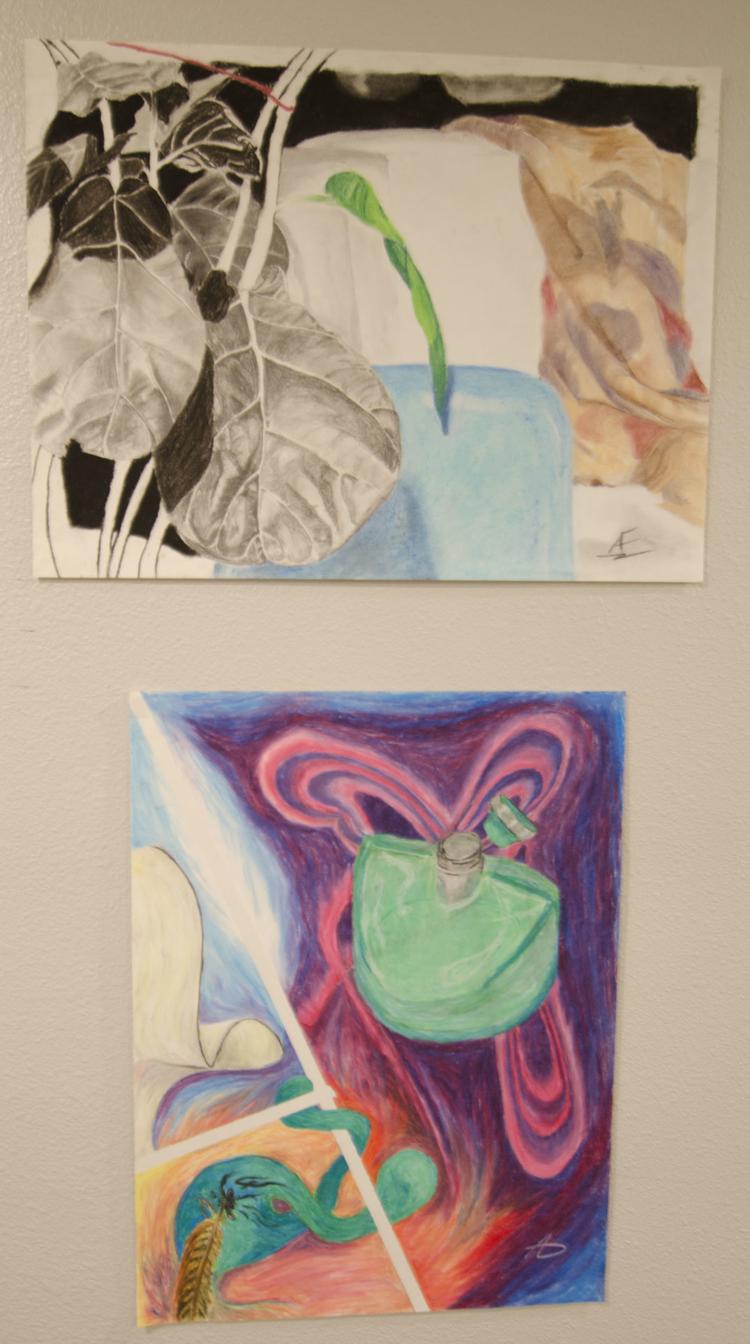 Weekender: What is your ultimate goal in art?
Fischer: "My ultimate goal is just to express myself. Whenever I have ideas, I like to try to get them out there. It would be nice to have my art out there for the community…for Siouxland…for anybody who likes to see art."