Walking into the newly renovated AMC Southern Hills 12 was a personally cathartic experience.
My first movie-going memory happened in this space, which used to be Carmike Cinemas. I remember my Bubbie (Jewish grandmother) took me to see "Home Alone" here when it was released in 1990. This was the theater I frequented while growing up and formed many memories within. That being said, enough about me.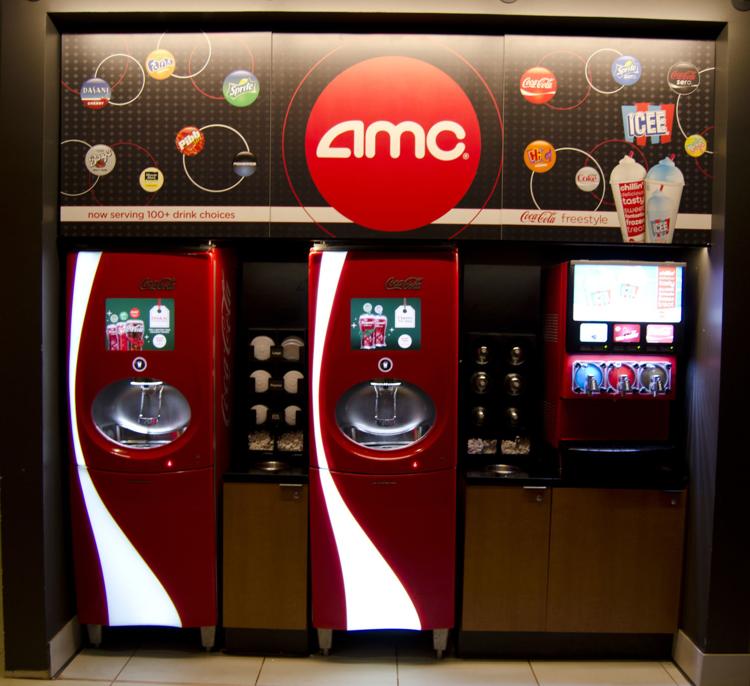 The AMC chain of theaters has fully upgraded the old Carmike Cinemas at the Southern Hills Mall. In addition to new reclining chairs, the theater has new tile floors, carpet, paint, a full-service bar and concessions menu.
When you walk into the lobby after purchasing your tickets at the box-office, your eyes are drawn to the large, red and yellow AMC sign on the back wall above the upcoming movie posters. The design is slick, and it visually fits the space it occupies. If you look down and right from the sign, you will find MacGuffins' bar, fully stocked with liquor and beer taps. Further to the right is the re-vamped concession stand with high definition screens advertising the various upgraded food items on the menu.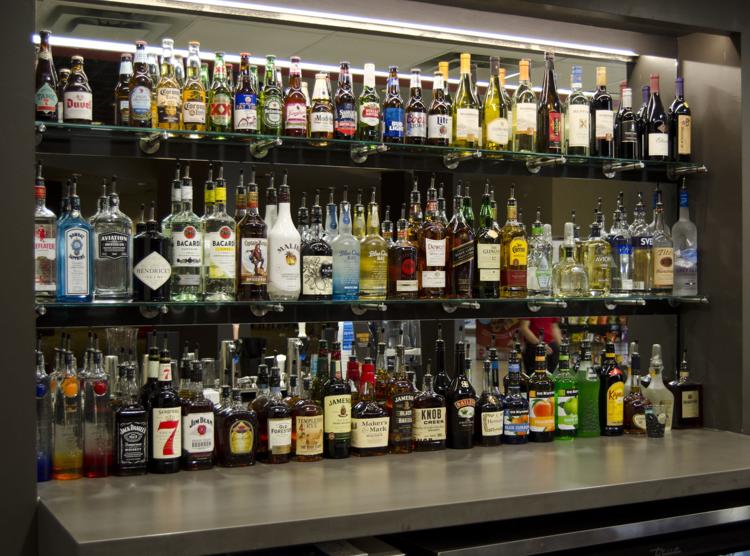 The change shouldn't be a surprise to anyone since Carmike was taken over by AMC, according to AMC corporate communications coordinator Kimberly Sanden.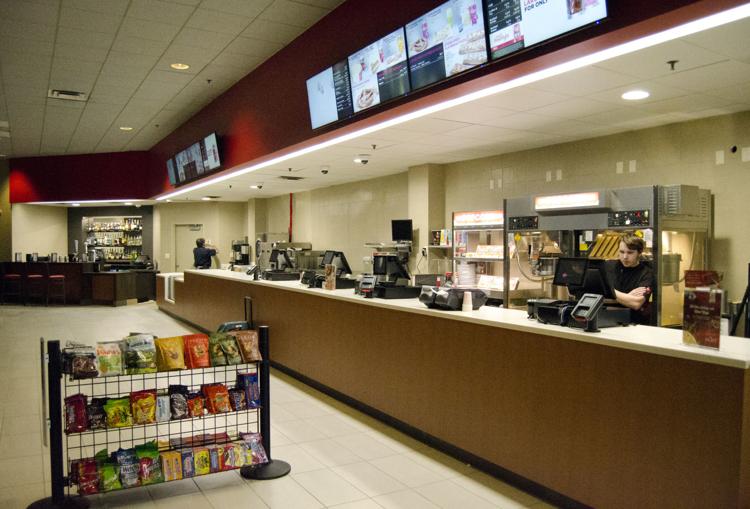 "AMC acquired Carmike Cinemas in 2016," said Sanden. "It then turned into AMC Classic Southern Hills, and now with the complete renovation it has turned into AMC Southern Hills 12. We have three brands; AMC, AMC Classic and AMC Diamond. AMC Classic is our hometown brand; they have great discounts and are maybe less renovated than our other theaters. AMC is our legacy brand. They've got the bars, the recliner seats, AMC feature fare…the whole nine yards. That is what this theater has become."
As you head into the theaters, you can see a drastic change from what they used to be. Instead of hundreds of small, run-of-the-mill movie chairs with just enough legroom for a tall person to curse the theater, the new cozy electric recliners with ample legroom and two heat settings take up so much room that the largest theater only has space for 74 seats. These seats look to be the ultimate in movie-going experience. Seats that are comfy, warm (when you want) and spaced from the seats in front of you. I'm talking the legroom Kareem Abdul-Jabbar would crave.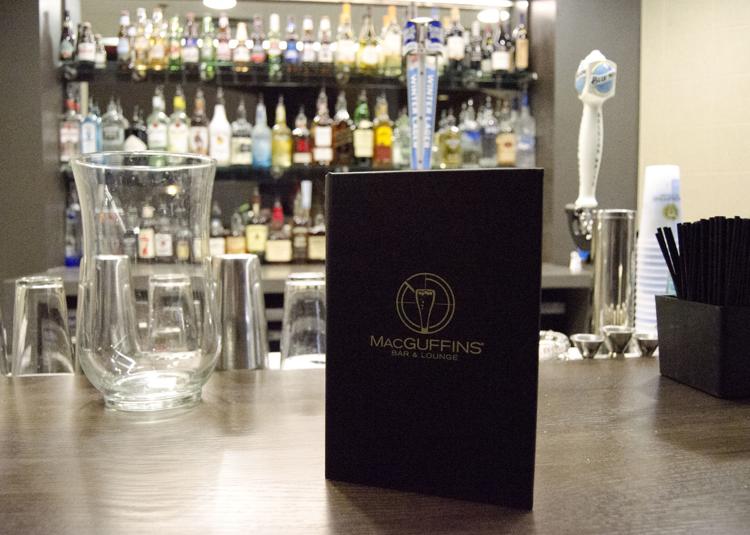 "These recliners are incredibly popular around the country," said Sanden. "We've been putting them in our theaters for over a decade now. Since we've acquired Carmike, we've been able to bring them to these smaller cities where you'd have to travel quite far to experience something like this. We're excited to bring them to Sioux City. They power-recline by pushing a button and also offer two different heat settings, which is great for Iowa in the winter. Every seat has a great view of the screens. The newer seats reduce capacity to up to 60 percent. The screen sound systems have been upgraded as well."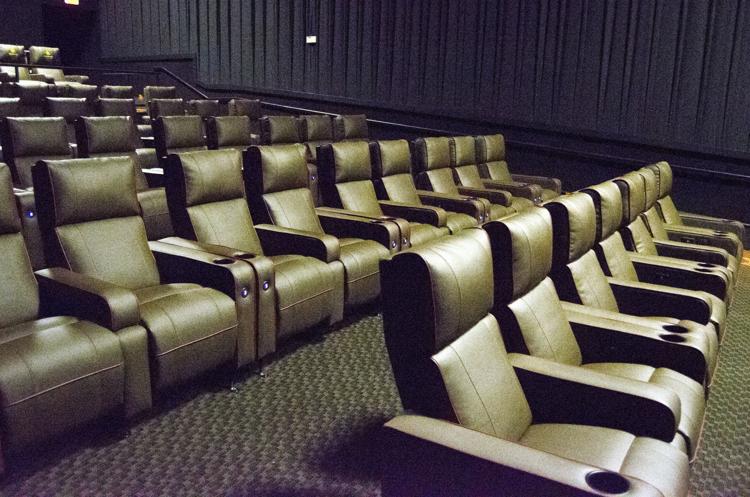 "Ralph Breaks the Internet" viewers Chris Steemken and Zachary Redenius are already liking the improvements.
"It's real nice, I like it,"  Steemken said of the theaters. "They've redone them (AMC Theaters) all in Omaha, too. I see they serve alcohol, too. Plus, you can order food…they've got all kinds of new stuff. The chairs are really comfortable."
"I like the seats," said Redenius.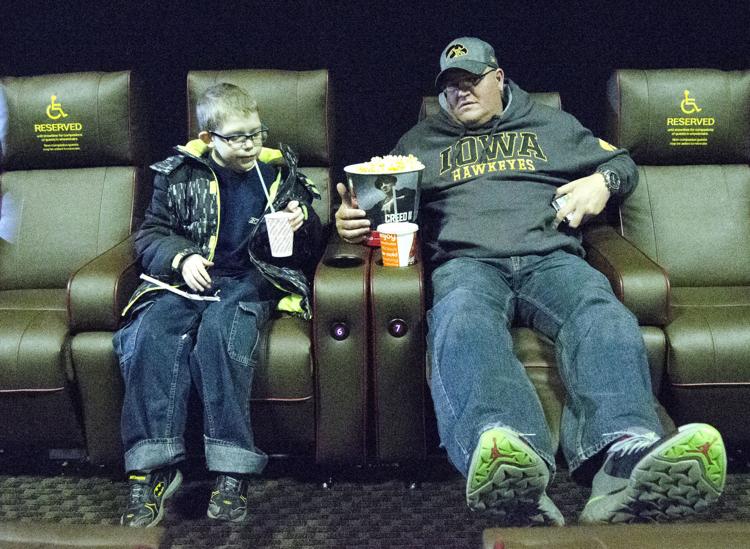 As Steemken said, he likes to drink beer. MacGuffins' is now open for business.
"We are really passionate about responsible service, so we ID everyone," said Sanden. "Guests 21 and older can grab drinks before, during or after a movie. We offer draught beers, bottled beers, wine and also premium cocktails. We actually just opened our 300th bar a couple months ago, so this is something that, not only us but other theater chains as well, are noticing that guests want from their experience. They want to come out and spend the whole evening with us. We've got to give them everything. We know that guests really love to grab a beer with their movie. We also bring out movie-themed cocktails with different releases. It adds another touch to that experience."
If you want to take in the MacGuffins' experience during your next trip to the movies, think about going in the evening.
"It is open evenings right now," said Sanden. "It will be open longer on the weekends, but it opens at 6 p.m. on weekdays so far."
Along with the new bar, the new menu is out to impress not only movie-goers, but maybe foodies as well.
"We've also upgraded our menu," said the AMC representative. "It now has our AMC Feature Fare menu. There will be pretzel bites, flatbread pizzas, chicken and waffle sandwiches, loaded hot dogs, cheeseburger sliders, French fries…everything you want, so you can really grab dinner and your movie right here at the theater. We have a whole culinary team at AMC that is constantly testing items…real chefs making these foods. It is easy for our theater staffs to implement, but it's more of a dinner-style feel to the theater."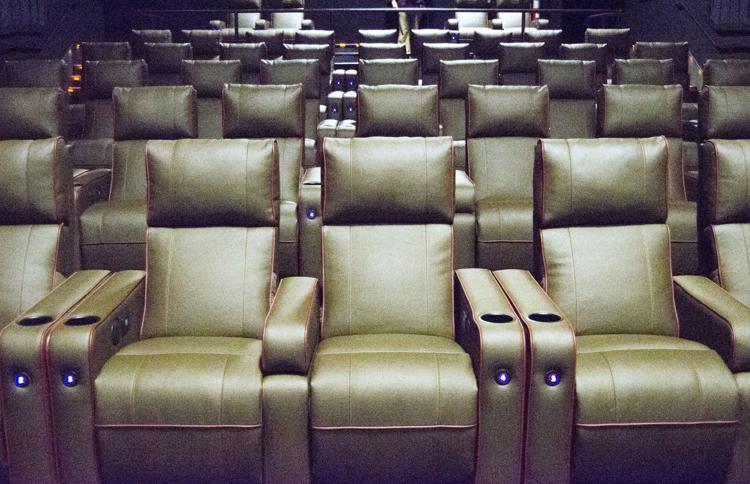 To make the movie experience even more palatable, AMC is introducing a loyalty program in Sioux City.
"AMC Stubs A-List allows people to see up to three movies a week for $20 a month," she said. "You can pick your movies online or through the app. You can also use it to get seats in advance -- say there's a big screening coming up: 'Star Wars' --  you can order your seats for opening night so you can plan ahead and pick your seats."
There will be no more searching for empty seats while entering theaters at AMC Southern Hills 12. Your seats will be assigned as if you were in a traditional theater. This will save on the confusion when you get into the theater with someone and there are only single seats left. Order online, save some time; otherwise, they will assign seats at the box office. In any case, it will not be a free-for-all anymore.
Ticket prices range, depending on date and time, from $5.87 to $11.12.