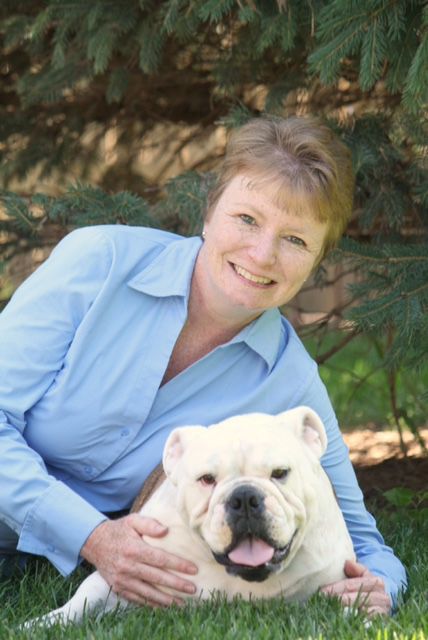 Ever wonder what's going on through your pet's head? 
If so, take it down to Doxx Warehouse on March 14 at 2 p.m. for the Siouxland Humane Society's second annual Pawsitively Psychic event hosted by the Siouxland Humane Society. Animal Medium Cindy Downing will help build and understand the relationship between pet and owner. 
"I am the middle man between man and animal," Downing said. "My goal is to help build strong and happier relationships."
An animal lover herself, Downing has found an emotional and spiritual connection between her and the animals around her.
The owner of a bulldog and a black lab, Downing said she finds it easier to talk to strangers about their animals than her own. She bonds with her dogs, Downing said she isn't sure if she's reading her words or theirs. With strangers, she doesn't have a relationship with their animals so she can communicate better with them.
Missie Fischer of the Siouxland Humane Society said the event also will help owners find closure after losing a beloved pet. The medium gives them a chance to know that their beloved pets are okay and they will always be with them.
"Their pets are like their children," Fischer said. 
Downing said her clients are often grateful for the service she provides. She said one woman was thankful because it helped strengthen the bond between her pet.
You have free articles remaining.
"There was a dog, the other dog in the family passed away, and the woman wanted to know if it was okay to get another sibling," Downing said. "The dog said no, he wanted to do things with her. He wanted to be the top dog. And so she didn't get another dog."
Downing said she can communicate with animals by looking at their photos, as well as in person.
"I focus on their eyes. I connect by looking at their eyes, and I connect with my heart," Downing said. 
Downing said her horses are her favorite animal to work. She finds them intelligent and often smarter than humans. They are like the professors of the animals because they can feel the energy around them. Horses can feel what is going on with a human just from their energy and know when a human is having a good or bad day.
All animals, she said, are different, just like humans.
Downing wants to help educate people, whether it's people who had pets for years or are looking to adopt. She wants people to understand what their animals are feeling. She wants people to remind their pets that once they are brought to their new home, the owners should say, 'This is your forever home.'
"I am looking forward to the event, and I hope that people come to join us," she said.
Fischer said proceeds from this fundraiser will go toward healthcare for Humane Society animals, a shelter for them as long as necessary, as well as the expense of getting them ready for adoption. 
"We make sure they have the time and resources to give the pet is home and make sure it's a good git for the as well," she said.
Be the first to know
Get local news delivered to your inbox!