Punk rock music will reign supreme at the upcoming Whatevershow hosted by local punk band Arch Your Back Girl.
Arch Your Back Girl is a throwback to old school punk. Comprised of Willie Hughes (vocals and guitar), Josh Ronfeldt (guitar and vocals), Jamie Friedel (bass) and James Dean (drums), the band has invited punk bands from Omaha and Minnesota's Twin Cities to a Midwest punk takeover at the Sioux City Conservatory of Music on Oct. 5.
You may be asking yourself, "What is with the name Arch Your Back Girl?" Well, Hughes has the answer, and it may differ from what you originally thought.
"For me it was never (what a lot of people think) a sex thing," said Hughes. "Really, it is what they tell models before they walk down the catwalk. 'Arch your back, girl. It's your time, you are on display.'"
"When we started the band, Willie was coming to jam night (at The Marquee) and I was either doing sound or I was in the house band," said Ronfeldt. "Willie was playing this Tom Cruise song, which we upsettingly don't play anymore, and we started jamming. We decided to start a band, and Willie's only stipulation was we had to be called Arch Your Back Girl. It was really never even a discussion."
When the band started, Hughes was the sole songwriter, but the rest of the band has started to contribute to its song arsenal.
"Ninety to 100 percent of the songs we were playing were Willie's songs," said Ronfeldt. "We just expounded on their greatness as they were in the raw form."
"We took the raw and turned it into greatness," said Friedel.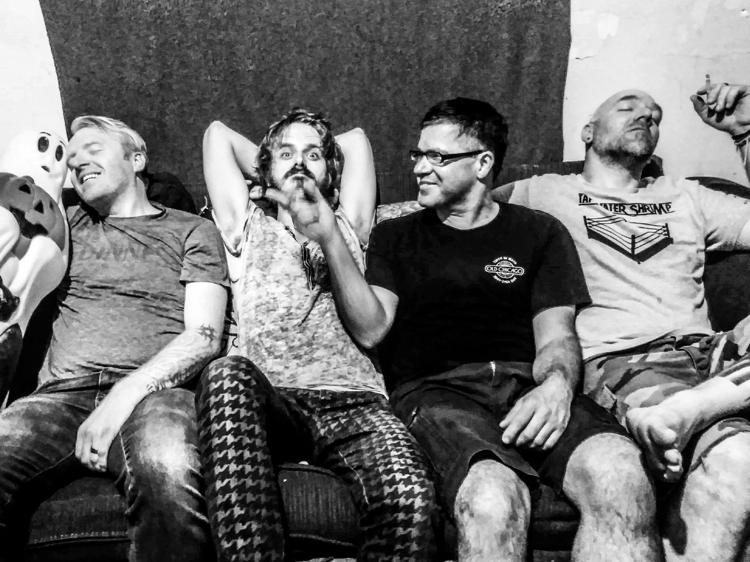 While some may think punk rock died after its heyday in the late 1970s through the 1980s, wherever there are musicians with the mindset of not caring, being angry and wanting to be heard voicing their issues, there will be punk music.
"No way in hell (is punk rock dead)," said Hughes. "I can speak perfectly against that. If you look at a local scene in any town there are always punk rock kids. Always. It will never die."
"Kids will always have something to say and be angry about," said Friedel.
After the success of Whateverfest at The Ickey Nickel this past summer, Hughes decided to throw another "Whatever" show. Why use the word "whatever" in the titles of the shows, though?
"There's so much stress involved in shows, everything has to be exactly right," said Hughes. "I wanted to take away all of that stress and have a 'whatever' mindset. Whatever happens, happens, and that will be OK as long as it's fun. It branches out to all music genres…if they make noise, I'll book them for a whatever show."
The upcoming Whatevershow is going to feature five bands including The 99ers from Minneapolis, Buggy Lewis and the Rabbit Grenades and The Shidiots from Omaha and Port Nocturnal and Arch Your Back Girl from Sioux City. Between sets, Alex Erwin will be playing in the Blue Café.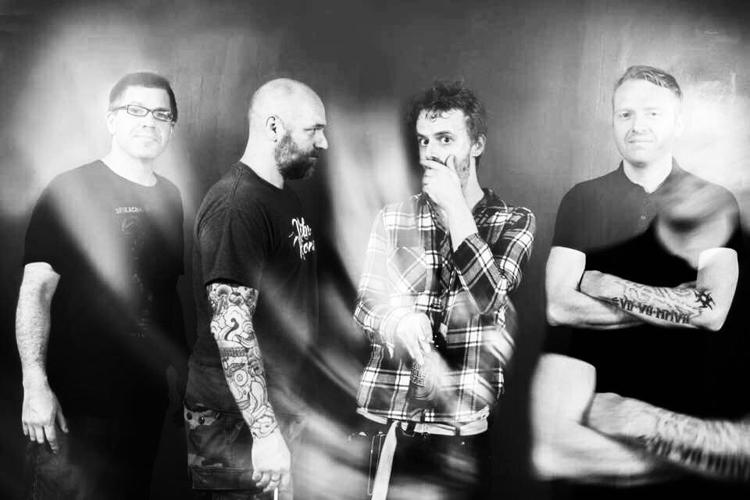 What makes the Sioux City Conservatory of Music the perfect place for this event?
"The venue alone speaks for itself," said Hughes. "They have an indoor skate park. The bands play on a ramp and kids can skateboard while listening to the music. It's pretty cool."
"The guy that owns the conservatory (Ron Emory) is in one of the most legendary punk rock bands ever (TSOL), so it kind of transcends that," said Ronfeldt. "It's also really cool because it's an all-ages venue, so kids can come and see the bands."
The proceeds from this show will go to pay for lessons for students who would otherwise not be able to afford to get lessons at the conservatory. This helps ensure new generations of musicians will continue to make music.