We would like to introduce you to Carrie Hubert, this week's artist spotlight.
Hubert is a patient consultant and sells medicinal cannabis at MedPharm in Sioux City.
She also volunteers on the sponsor tent subcommittee of the Saturday in the Park committee.
You can find her work on Instagram @carrie_hubert_studio and on Facebook @CarrieHubert_Art.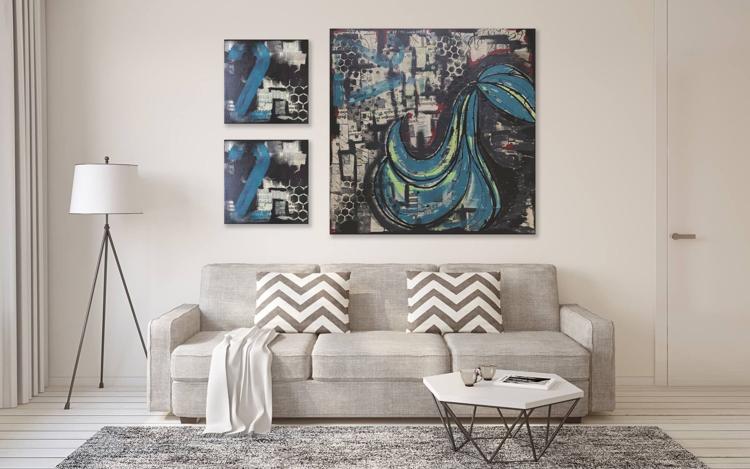 Weekender: When, how and why did you get into creating art?
Hubert: "I've always been into art since I was a young kid. I took a lot of art classes...as many as I could in junior high and high school. In high school I worked with Terri McGaffin in the Artists in Residence program. I became very inspired by her and continued to do creative things."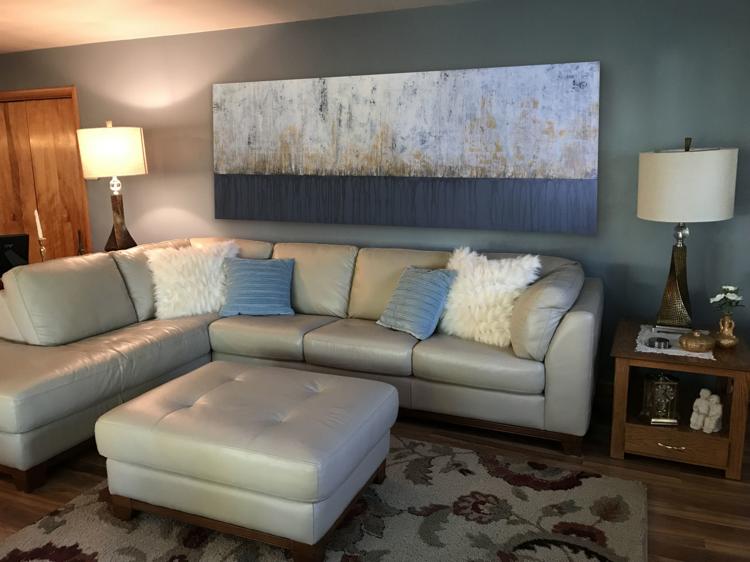 Weekender: Who are some of your other influences in the world of art?
Hubert: "Other than Terri McGaffin I like other artists like Salvador Dalí. I got to see his museum in Florida."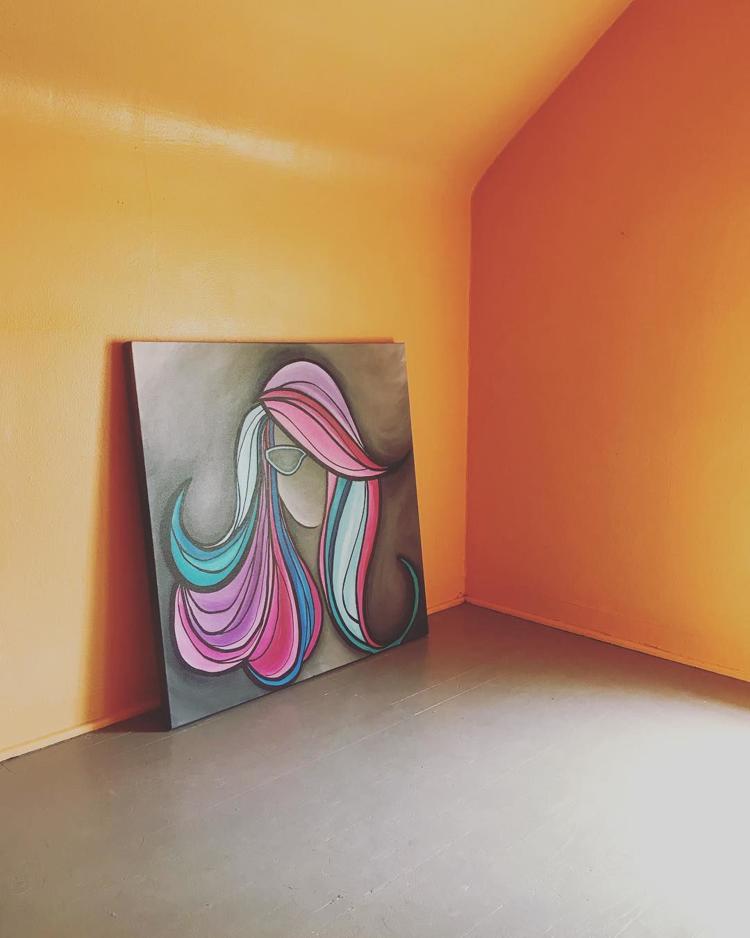 Weekender: What in life inspires you to create? 
Hubert: "Emotions inspire me to create things. I feel this need to create to clear my mind. It makes me feel better. Sometimes you feel the weight of the world on you. When that happens to me, I like to go into my little space and create something...use color. I feel refreshed."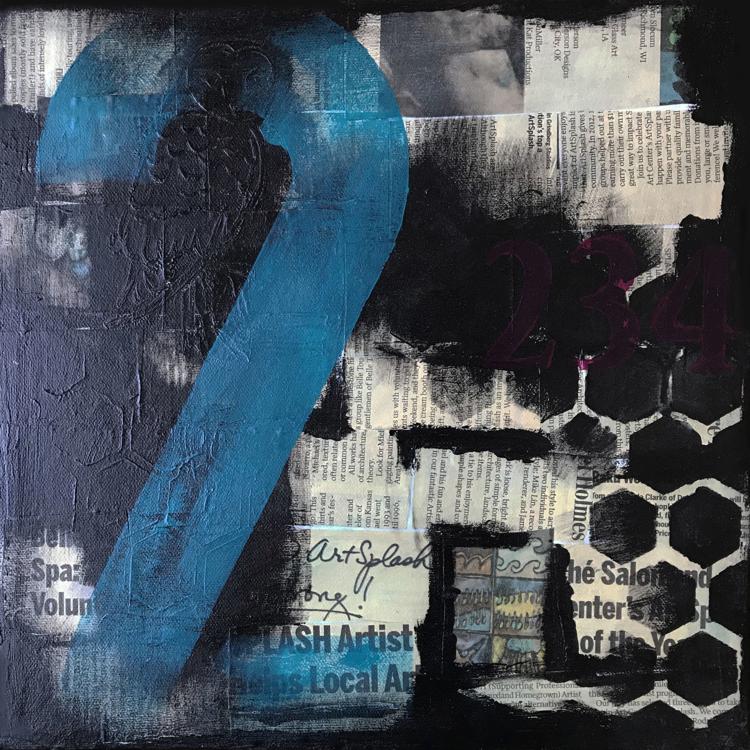 Weekender: What are your preferred mediums, and why?
Hubert: "I use acrylic paints, Sharpie markers and India inks. I also like to incorporate some kind of texture in there with gel mediums. I use those because they are easy to use and I can control the drying time and the speed at which I get a painting done."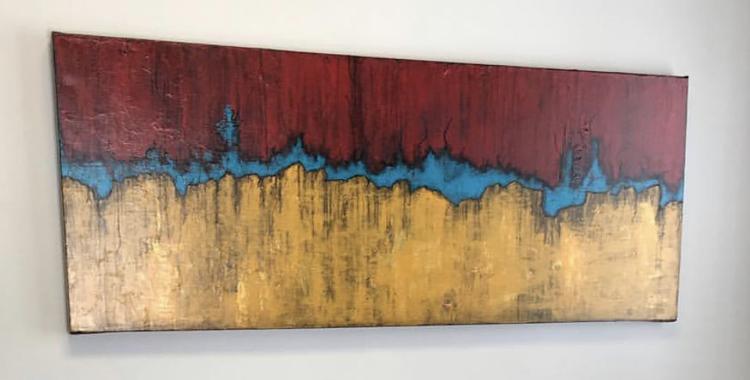 Weekender: What is your creative process?
Hubert: "Usually I start with a base color and do a very thin, watery layer. I then layer on different colors and textures. I do so many layers that I have to allow for drying time between each one. Then I go from there."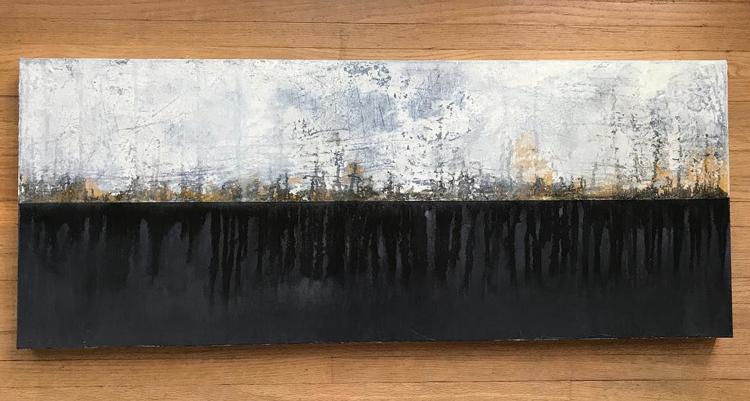 Weekender: Do you focus on any subject matters in your paintings?
Hubert: "Not really. Most of my art is abstract, so I use a lot of color and texture. However, last year I did a lot of floral paintings. I did a lot of roses and trees. Some of my images also have a female subject with crazy, colorful hair."
Weekender: What advice do you have for people just breaking into this game?
Hubert: "Just to explore different mediums and subjects...just have fun."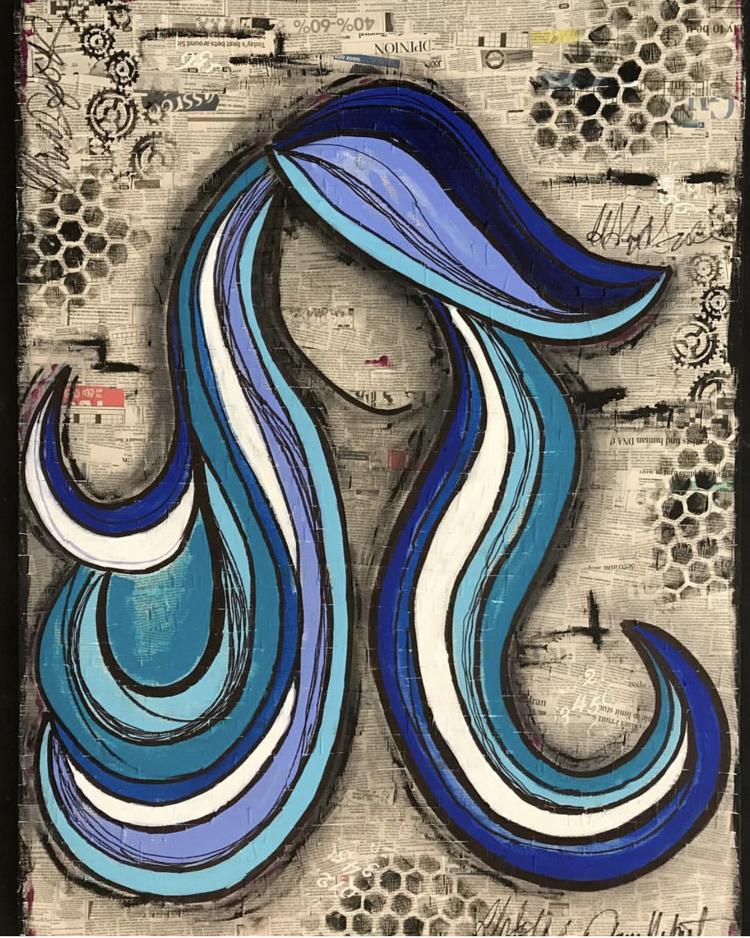 Weekender: Describe your emotions when you sell an original piece.
Hubert: "I'm very excited when someone invests in my artwork. I'm happy to see it go because I know it's going to bring joy to someone else. I sometimes worry about where it will end up."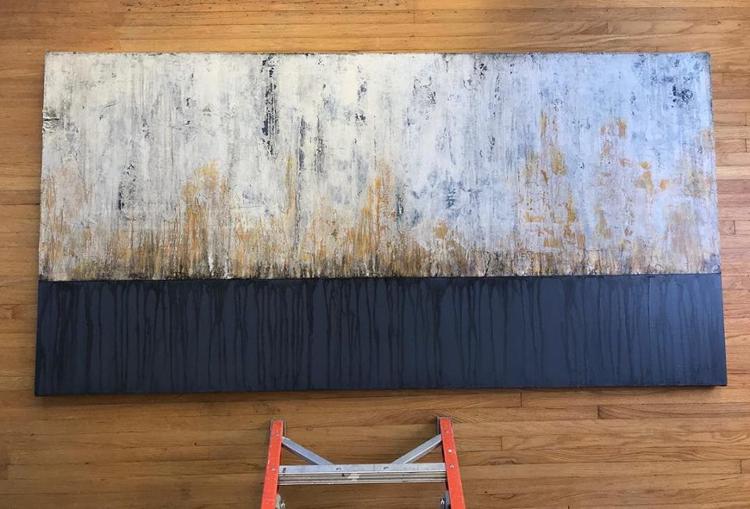 Weekender: When do you know a piece is finished?
Hubert: "It's a feeling I get because it is something I envision. There is no erase button like on a computer, so if I take the next step and add something to the piece, there is really no undoing it...you just have to keep going or re-do the whole thing."
Weekender: Do different emotions affect the way you create?
Hubert: "Yes. They do. Sometimes it's easier to create when I'm happier. Sometimes I have to force myself to create when I'm not feeling my best. Sometimes the work I force myself to do ends up being the best work I've done."
Weekender: What makes art, art?
Hubert: "There are so many things that make art what it is. A flower is art, and that's just natural. A tree is natural. It's art. People putting paint on a canvas is art."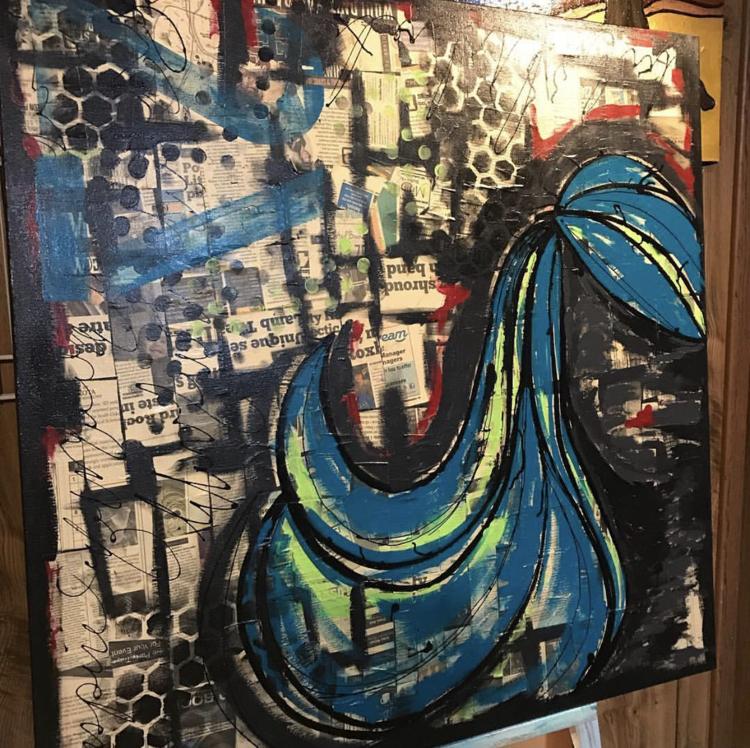 Weekender: What is your ultimate goal with this?
Hubert: "Each year I give myself some art goals to accomplish throughout the year, then I just try to follow those goals. It's something that I've always wanted to do, so I try to push myself. I'm not looking to be famous. I'm happy with just making a little bit of money off of something I created. I mostly just want to have my art with people who will enjoy it and maybe pass it along to their family. That's how people will remember me, right?"