For those with a love of dance, Flux Dance Company will present "Objects" at 2 p.m. May 5 at Bishop Heelan High School, 1231 Grandview Blvd.
Flux Dance Company is a part of Contemporary Dance Studio, and was started by Sioux City native Jessica McCully, who as been dancing most of her life. Outside of dance, she is busy with her growing family including her husband, stepson and a child on the way.
"My mom had me start dancing when I was 4 years old and I just kept going," said McCully. "I started at the Jim Christenson School of Dance. I then went on to Siouxland Movement Arts. I ended up graduating high school and decided I wanted to dance professionally. I started dancing on cruise ships. From there I decided I needed to get an education. I graduated with a degree in dance from the University of Las Vegas. From there, I found my passion for teaching. I really started diving into more artistic forms of dance versus the competitive dance world."
What was McCully's inspiration behind founding the Flux Dance Company? She wanted a dance outlet in Sioux City for students who didn't have to worry about competing.
"The competitive world of dance had taken over and I'm not one for competing," said the dance instructor. "I do believe that dance can be a sport, however, I think of it as an art. Going to college really showed me the finer points of dance. I wanted to make sure Sioux City was aware of that. My dancers eat, sleep and breathe dance."
Every year Flux Dance Company stages a concert with a different theme. This year's theme is "Objects."
"Every piece that will be performed will be developed around an object," said McCully. "It is a nice way to challenge the choreographers as well as  students."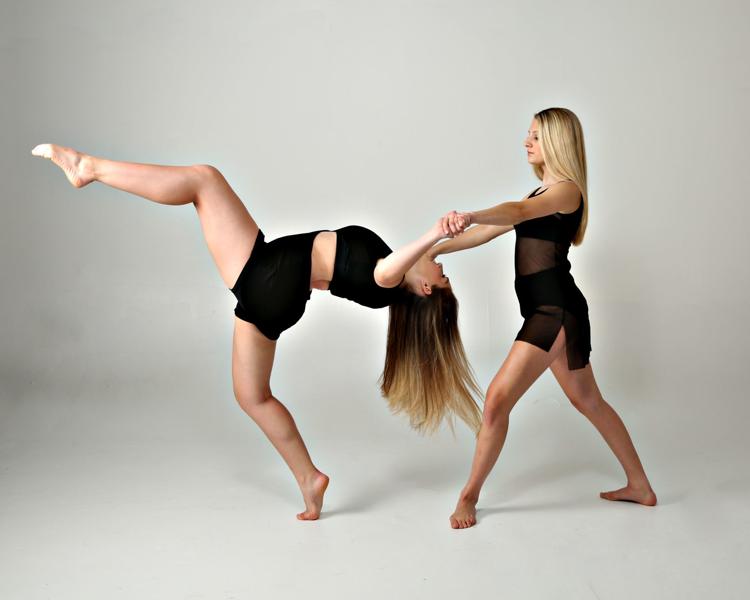 Flux will be bringing in three New York choreographers. This gives the students an opportunity to work with big names in the field of dance.
This year's guest artists: Tracy Stanfield, artistic director of Synthesis Dance; Justine Ayala, one of her dancers; and JoiLynn from the Joffrey Ballet School.
Grants and donations help pay for their participation.
Auditions are held for those who want to be in the Flux Dance Company. Students range in age from 8 to 18 and they're placed in of of three categories: principal, core and ensemble.
"Anyone can audition, but we prefer students to have a couple years of experience prior to auditioning," McCully said.
Ten years ago, Flux Dance Company started a dance program for children of special needs called Flux-ability. It is a way for children with disabilities to learn the art of dance; these students also will be performing at the upcoming dance concert.
"Once I created Flux Dance Company I was able to take this program and put it in my nonprofit to help kids with special needs," said McCully. "It is for dancers ages 3 and up. We do have young adults in the program, as well."
Why does McCully find it is important to teach the art of dance to children with disabilities?
"I truly believe that dance is a universal art," she said. "It's a form of communication; it's a form of expression, and it is something everybody can do, no matter who they are. It is important to me to spread that knowledge. I have one student who has been taking my classes for 10 years. She started at the age of 2. Her social abilities have improved. Just like any typical 3- or 4-year-old, they come to class and learn structure and discipline. They learn to point their toes, but they also learn to say 'please' and 'thank you.' It is really awesome to see them grow and watch them perform."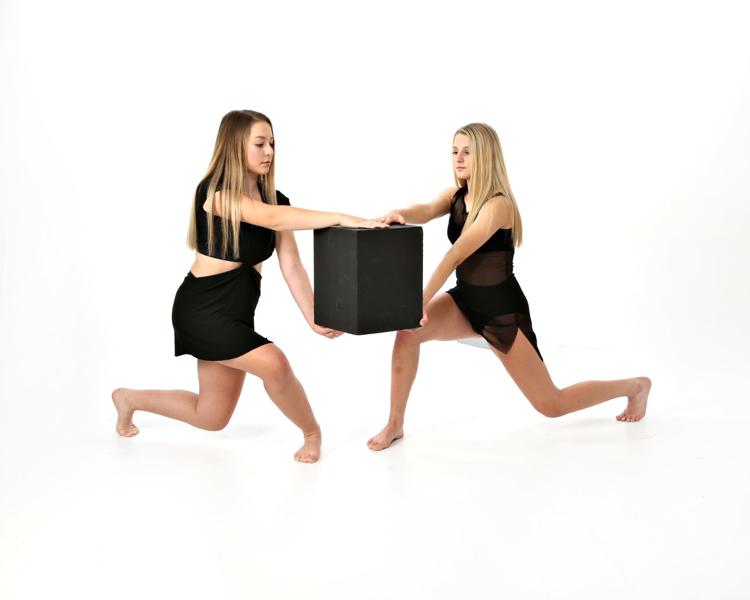 It is McCully's goal to put confidence in the heads of all of her students, disabled or not.
"My ultimate goal is to raise these kids to believe in themselves," she said. "I want them to find a goal and focus for their future, whether it's in dance or whatever else it may be in. With our older students, we do what we can to try to get them into college and get scholarships. We want to guide and help them through that."