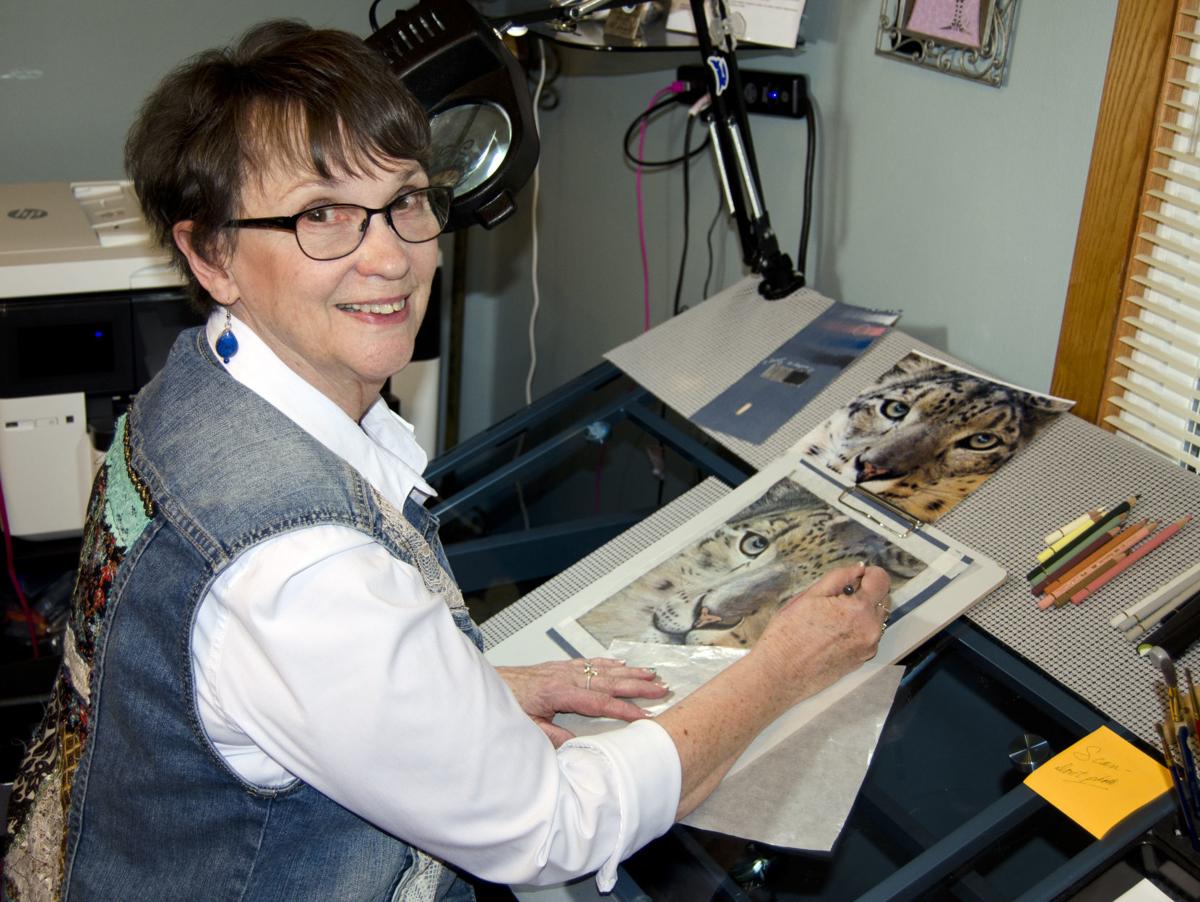 Le Mars artist Randi Mackey uses colored pencils and watercolor paints to create works of true beauty.
First and foremost, this wife and grandmother of seven (the joys of her life) says she is a Christian woman; a woman of God. She enjoys going to church and playing in the praise band there.
Mackey is a signature member of the Iowa Watercolor Society (IWS). She loves being retired from her career and creating art whenever she wants. Also, being retired allows her to teach colored pencil work at the Le Mars Art Center.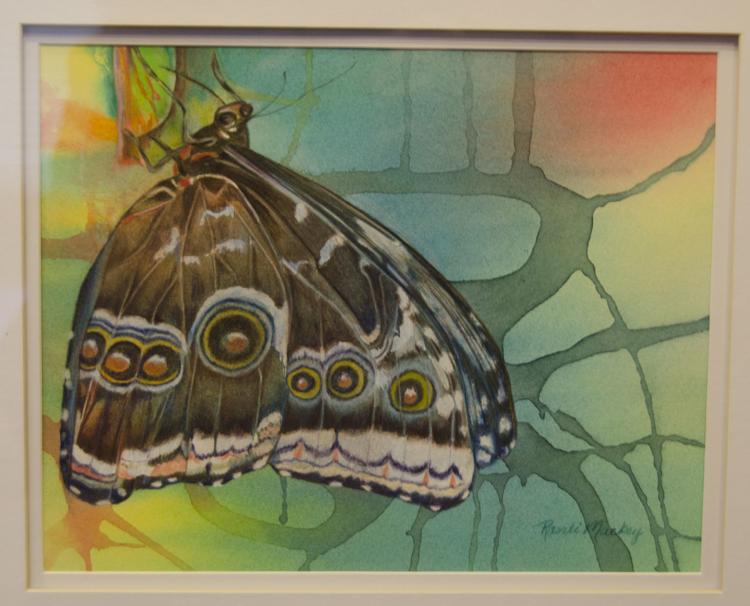 Weekender: When, how and why did you initially get into creating art?
Mackey: "My dad made a desk with a strip down the middle for my sister and me to draw on. She was (still is) three-and-a-half years older than me. I think my dad put the line down the middle to keep me off of her side of the table. I would draw a horse and she would draw a horse. Mine would look like a dog because its legs were way too short, and hers would look absolutely perfect in my eyes. I loved filling that paper. It was butcher paper that came in big spindles. My grandfather owned Smith Packing in Sioux City, so we got the butcher paper for free. When one side of the paper was used, we would flip it and use the other side. I was probably about 7 or 8 years old when that started."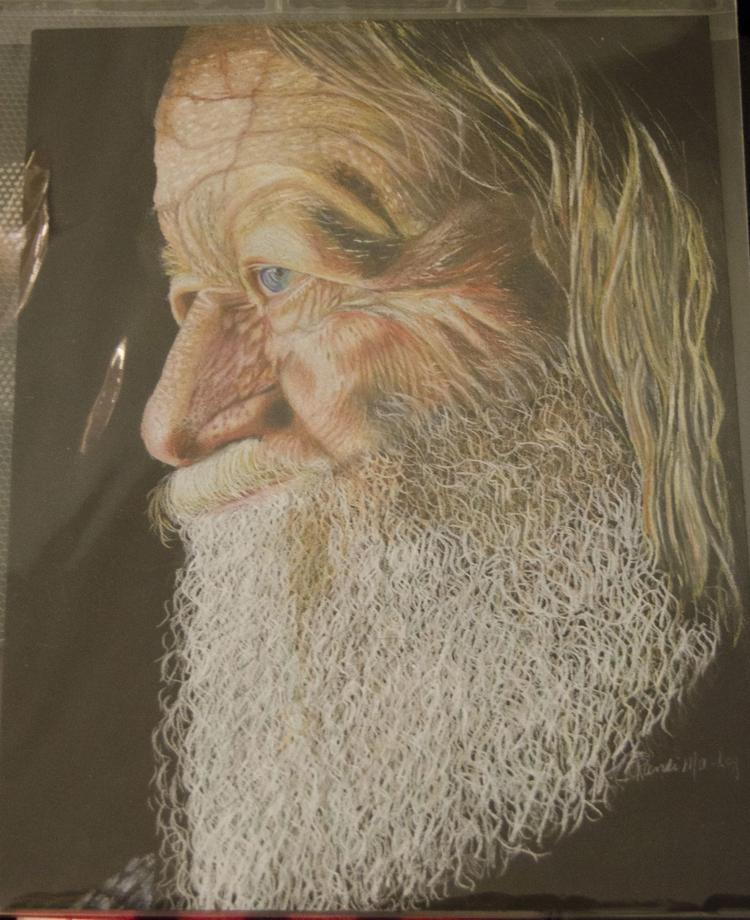 Weekender: Who are some of your biggest artistic influences?
Mackey: "Jean Weiner, for sure, locally. She is very encouraging. She doesn't hide how she does things; she will share with everybody. Lisa Ann Watkins for colored pencil art; she's from the UK, but just came to Kansas City for a workshop, so I went down and took the workshop with her. Karen Hull is in Australia, and I work on the newsletter for the colored pencil community in Australia. Cynthia Knox, Ann Kullberg, David Neece; there are a ton of the current ones. There aren't a lot of old masters you see with colored pencil, but they did use them. We are hoping colored pencils will come into their own. That is one of the reasons I teach up here at the art center and teach lifelong learning at Western Iowa Tech."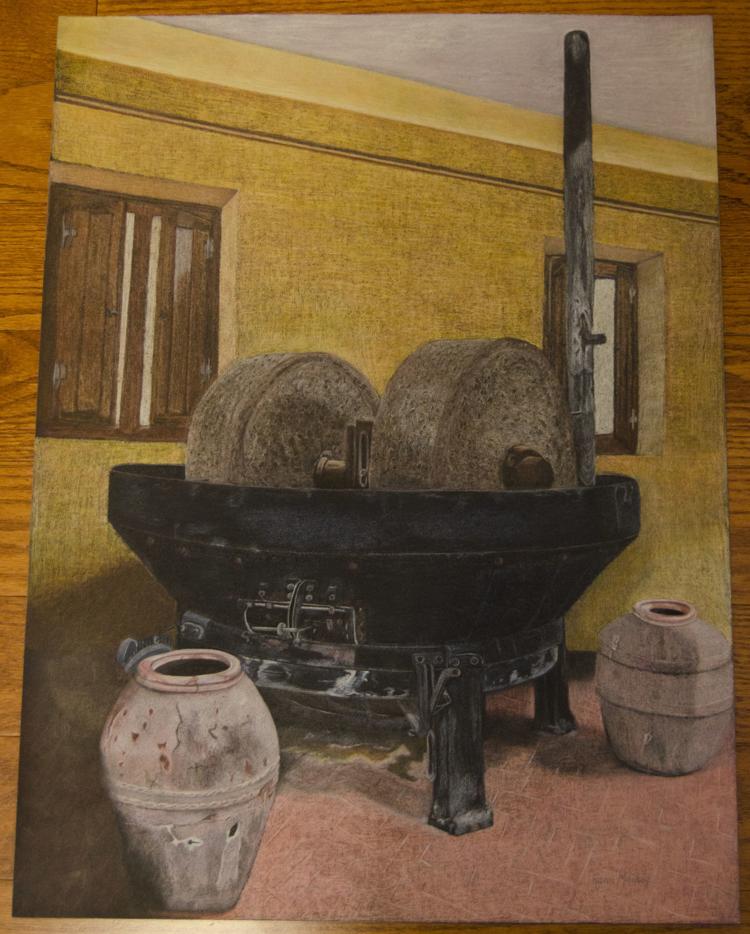 Weekender: What in life inspires you to create?
Mackey: "God. Look at what He's created. He is the master creator, and all I can do is mimic that and try to grow the talent that He gave me."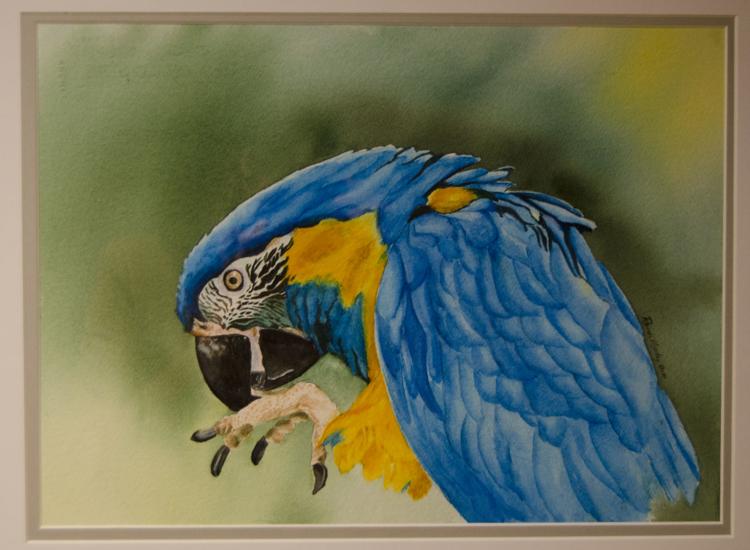 Weekender: Explain to me your relationship with colors.
Mackey: "I love colors, for one thing. You can tell by looking around the house there is nothing drab here. I always think about God when I see color. It isn't a 'God moment' kind of thing, but all the colors are in the rainbow and you can mix them up to get different colors. All those colors are found in nature, so I feel closer to nature when I have color around me."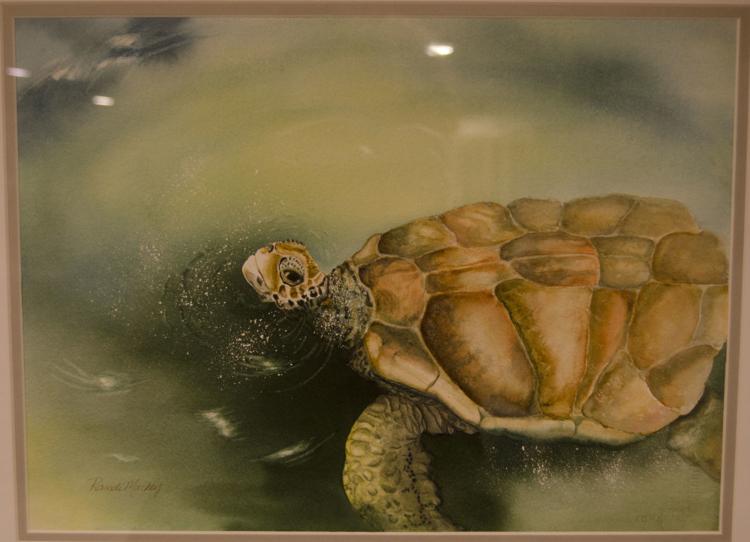 Weekender: Why do you use a butterfly as your icon?
Mackey: "Because art is transforming and a butterfly goes from an egg to an ugly caterpillar that spits -- as we used to call it -- tobacco. Then it transforms into a beautiful butterfly. That is what God does for us. We are sinful; we are dark and ugly. With Christ, he transforms us into something beautiful."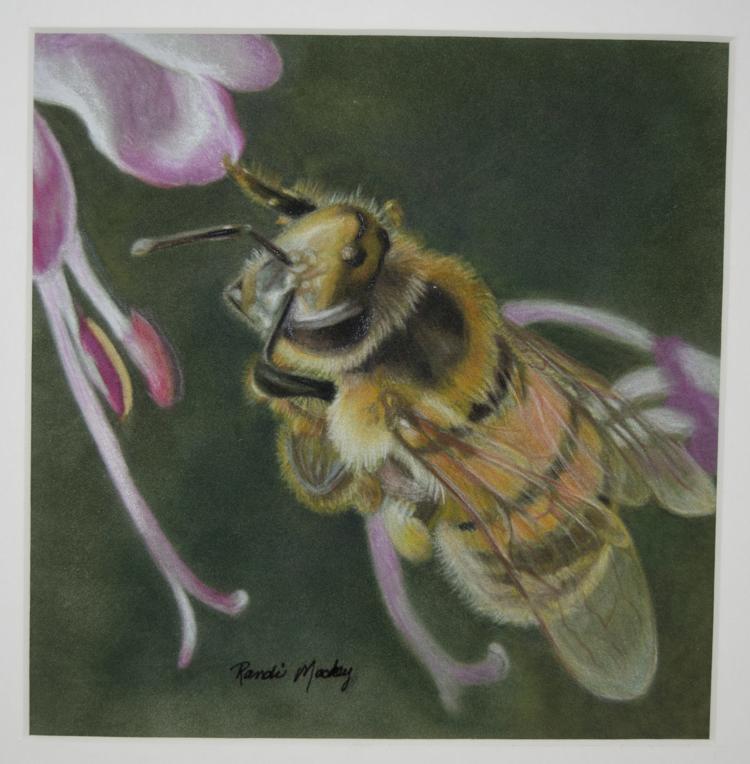 Weekender: How much of your time do you devote to your art?
Mackey: "Well, I don't do a lot of house-cleaning, let me tell ya. I probably spend 80% of my waking time creating art. It might not be creating a concrete thing, but I may be researching something. I don't do a whole lot else. I manage to make meals and my husband does the laundry. I also do some grocery shopping. Other than that, there is usually a pencil in my hand."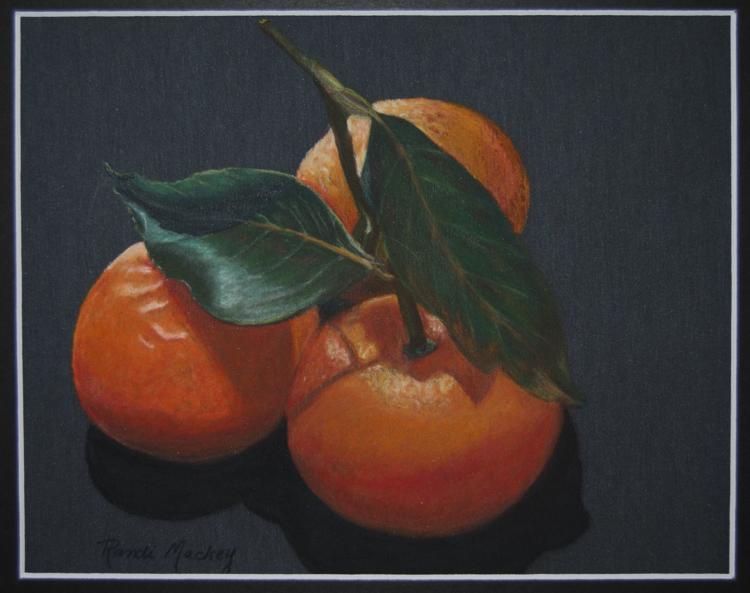 Weekender: Describe the ideal setting in which to create.
Mackey: "Perfect weather. Not too hot, not too cold, not too windy and not too humid, otherwise my pencils will melt or my watercolors will dry too fast."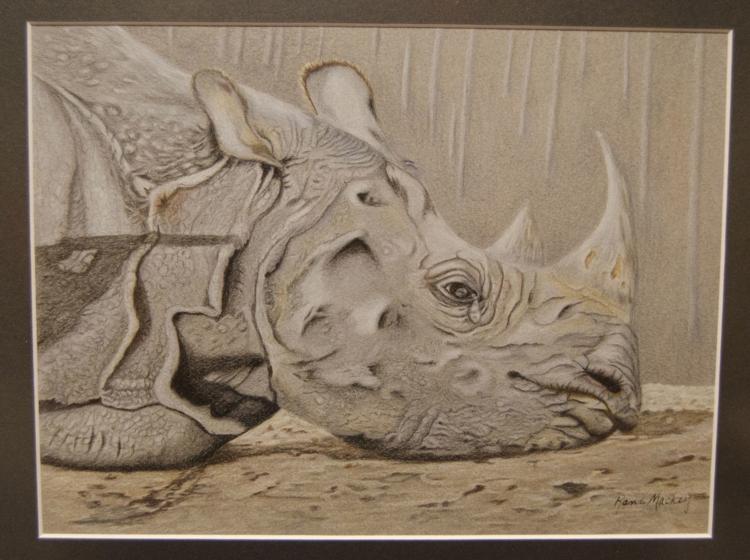 Weekender: What are your favorite mediums to work with, and why?
Mackey: "Colored pencils because they are so versatile and easy to take around with you. They can do everything an oil brush or a watercolor brush can do. There are watercolor pencils you can use, too. Watercolor is equal or close to being equal in my mind with colored pencils because it is so fluid and transparent. To compare the two, watercolor is way faster than colored pencil. There is a technique with watercolor, called the 'pouring technique.' I want to perfect that."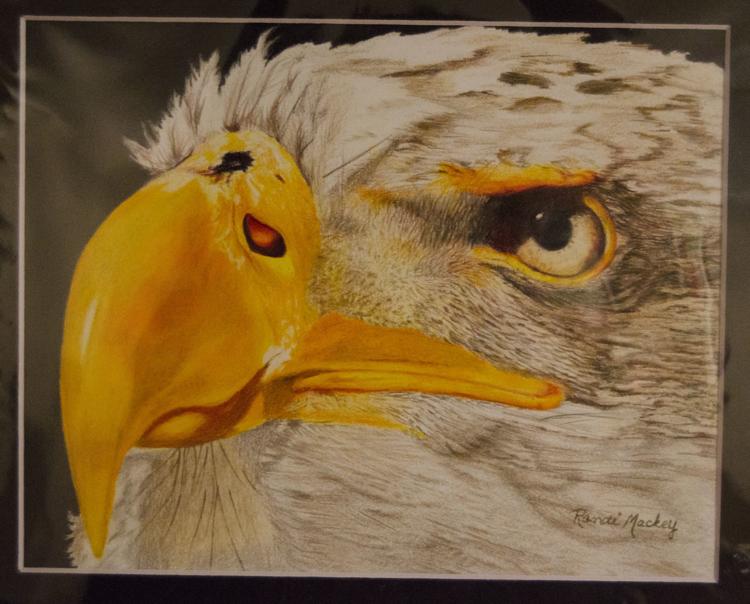 Weekender: What are your favorite subjects to draw and paint?
Mackey: "It depends on the day. I do like butterflies because of how I feel about them. Lately it has been zoo animals and wild animals. This is really strange because I never thought I'd say this, but I like to do people portraits."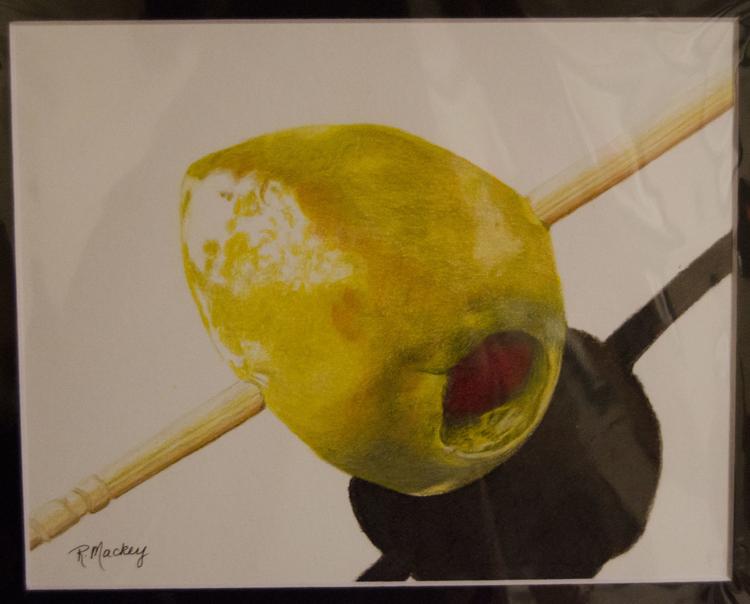 Weekender: I see you sell a lot of art. Is it hard letting go of originals?
Mackey: "I just sold 'Spring Arrives' at the Art Affair. In the piece there was an iris. It is one of the pieces that was accepted into IWS toward my signature. Iris flowers are special to my family. I was pleased that a couple bought it and were going to display it in their guest bedroom. To take it down, put it in a case and see them walk off with it was hard, but you do it anyways. I want my art to inspire people to make art of their own, or just enjoy it."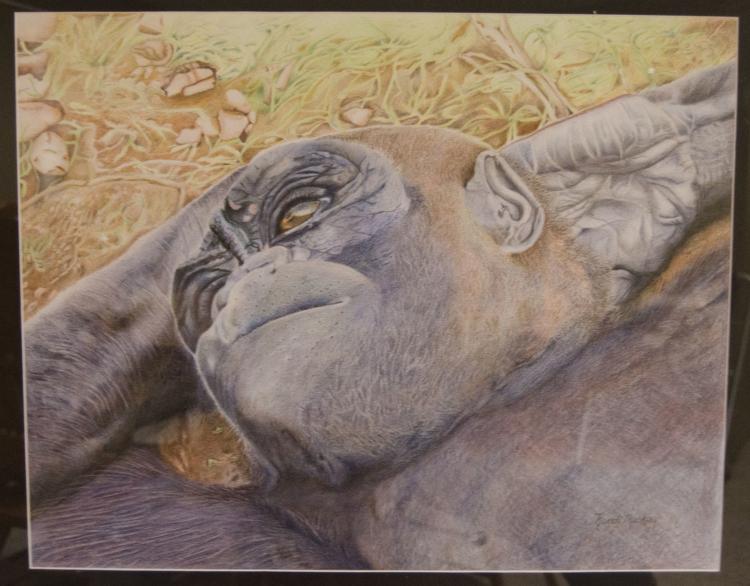 Weekender: How can you tell when a piece is finished?
Mackey: "Are they ever finished? With colored pencil after 60 or 70 layers, you can't get any more. Different substrates of paper determine how many layers there can be. With watercolor it is easier because you can't keep re-working it. You get to a point where you have to call it finished."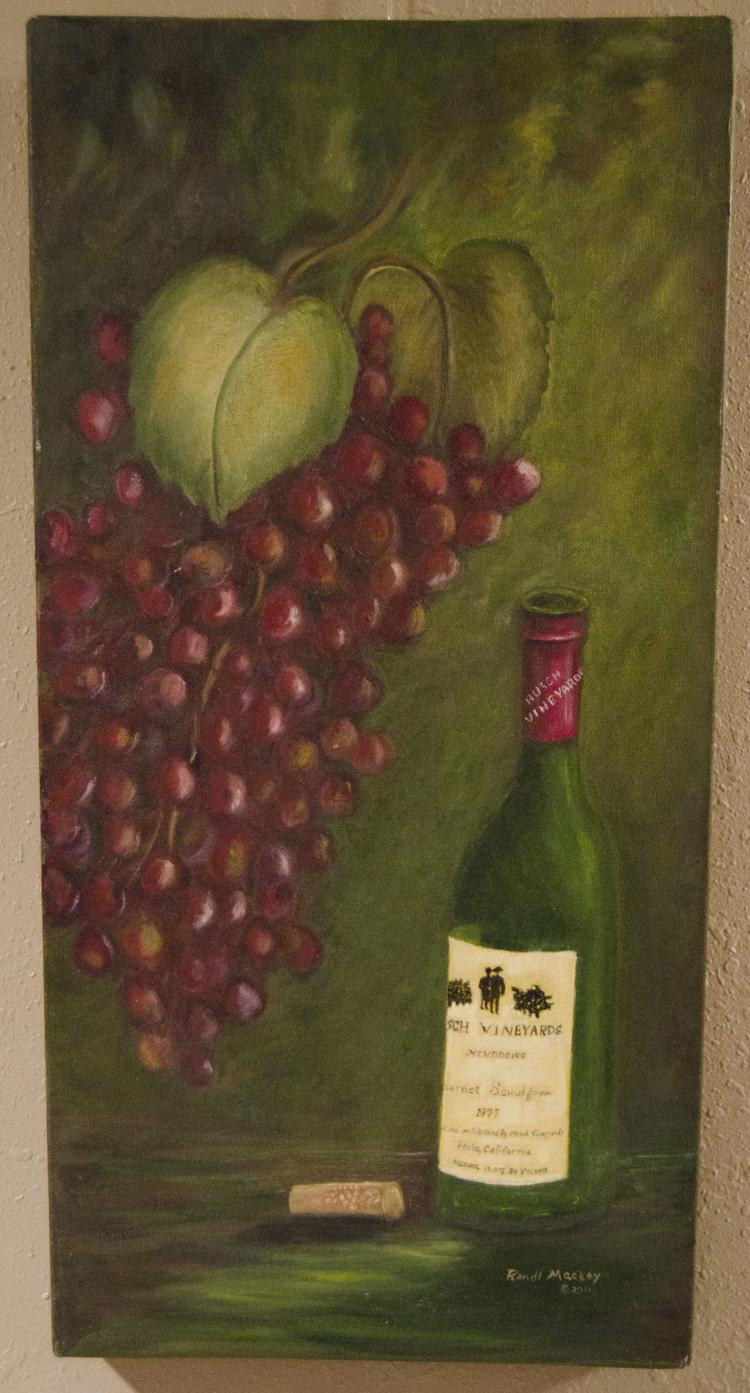 Weekender: Can you create whenever you want, or do you have to be in the right mood or mindset?
Mackey: "I have to be in the right mood and mindset. I cannot make myself create. I have to feel that it's going to be good. The caveat to that is if I have a commission and have a deadline, I have to be able to create whenever I have the time. When you start doing that, it works."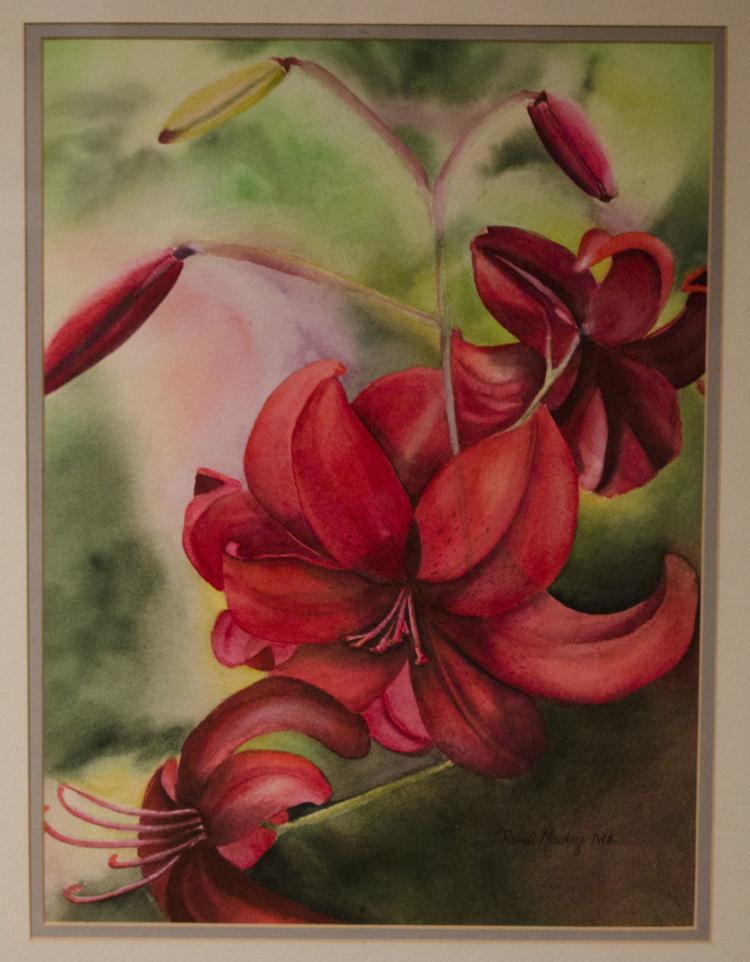 Weekender: What is your ultimate goal in the art world?
Mackey: "To increase my talent that God has given to me as long as I live. To continue learning. I would like to teach more and write tutorials."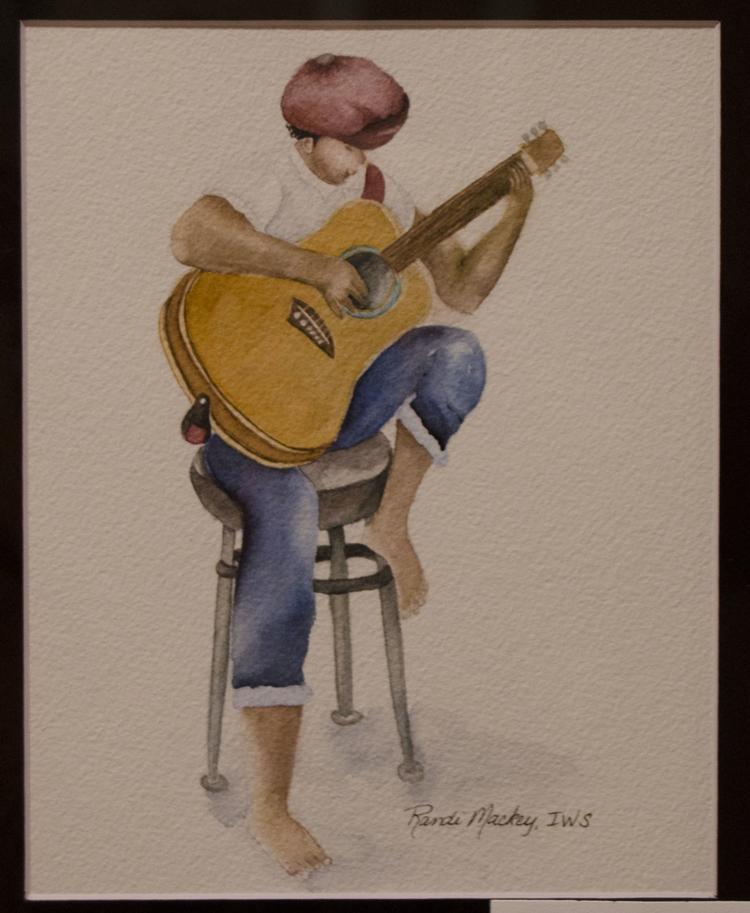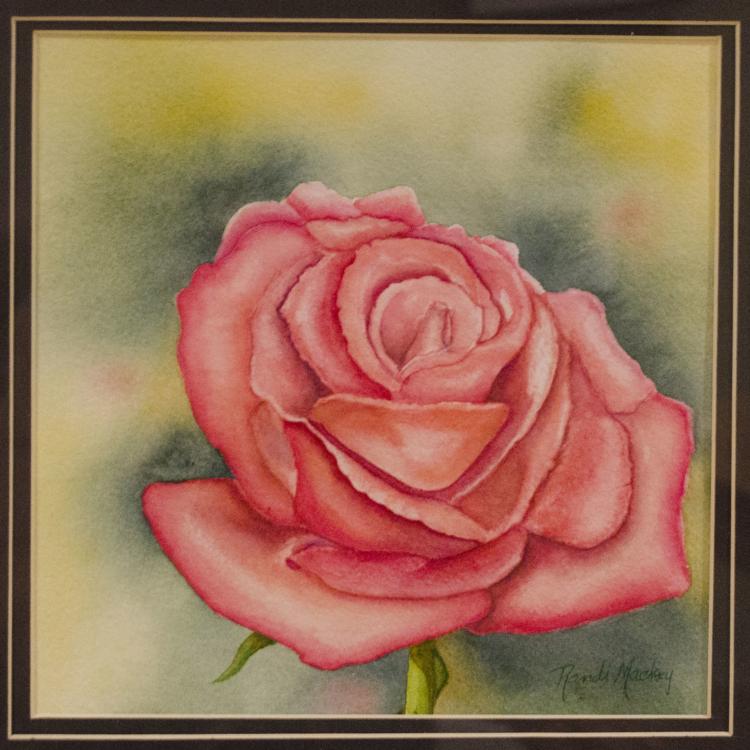 Be the first to know
Get local news delivered to your inbox!