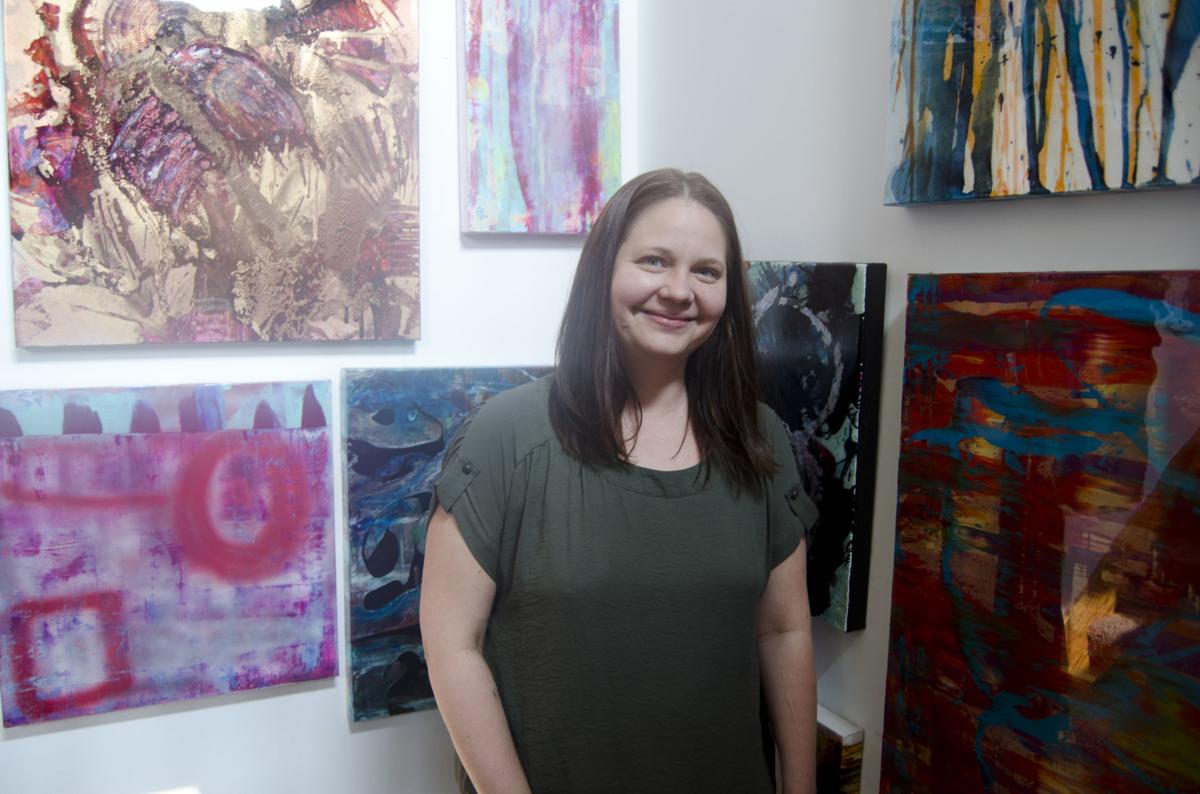 Our art focus this week is on Amy Thompson, an artist and writer who taught English for around 10 years at both Briar Cliff University and Western Iowa Tech Community College.
She is also a wife and a mother to two boys.
You can find her art at Amy Thompson Art Gallery and Studio at 2829 Correctionville Road, Mod House Interiors and on Instagram @prairiefirestudio.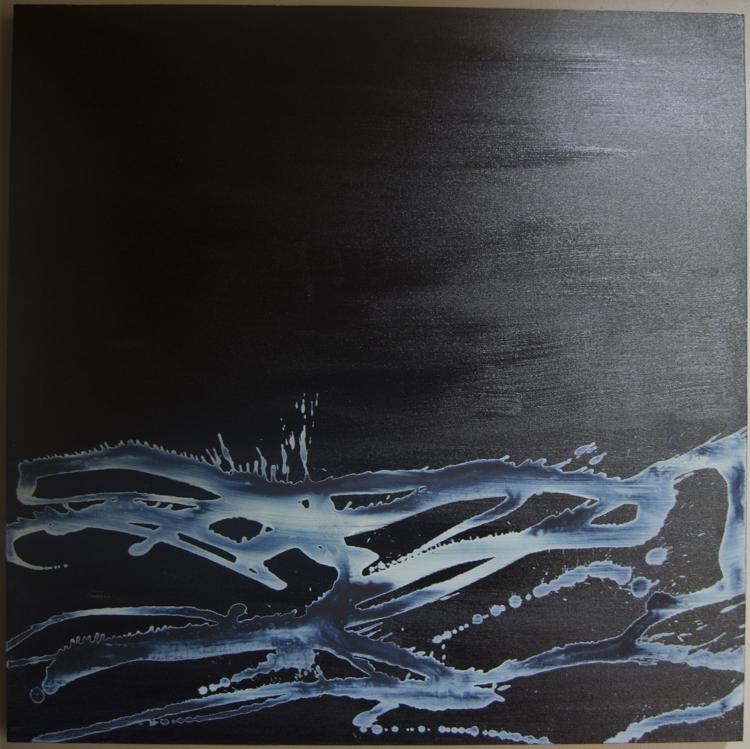 Weekender: How and why did you get into creating art?
Thompson: "I've always been creative. As a kid I would write. I took some art classes in high school, but it mostly started with therapy. I used it as a way to get out what I couldn't get out. After going through some stuff with depression, I converted the basement of our old house to a studio. That was around 2003."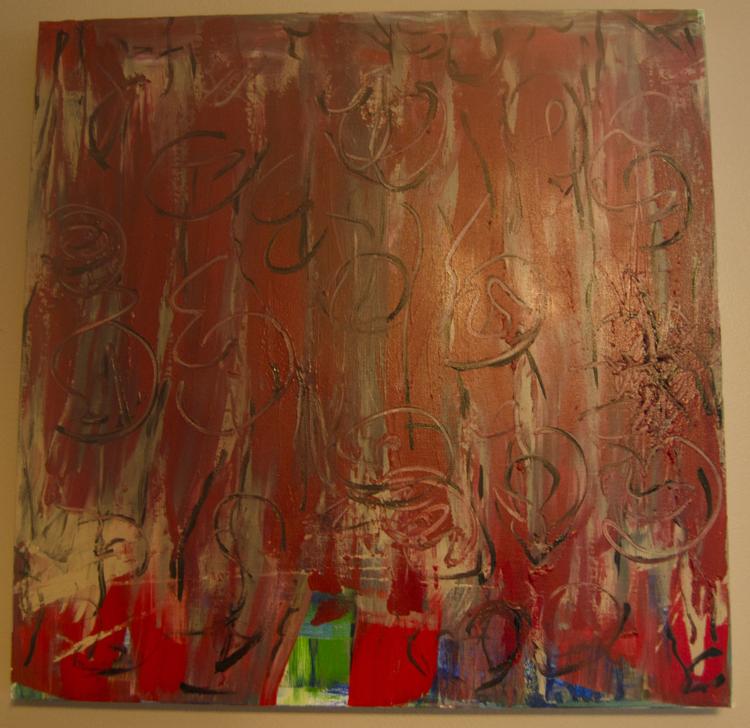 Weekender: Who are some of your artistic influences?
Thompson: "I always come back to Georgia O'Keeffe. I don't know why, because none of my paintings are anything like hers. I love how she uses color. A lot of my influences are actually local artists. When I got my first studio, it was right next to Jamie Bowers' studio, which is now gone. He did abstracts that I first enjoyed. I liked Jackson Pollock, but I couldn't feel it. When I watched Jamie do stuff in his studio, I learned to appreciate it. Carrie Hubert is another artist I like, as well as Shannon Sargent."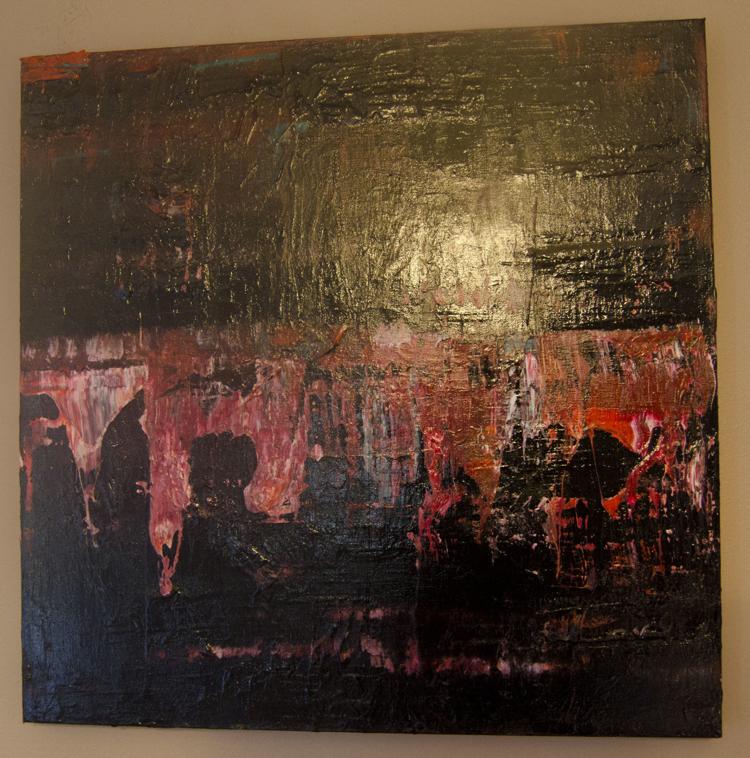 Weekender: What in life inspires you to create?
Thompson: "This is going to sound extremely odd to a lot of people, but coming out of a depression I call them ebbs and flows. In my flows, it is a lot of emotions I have in my ebbs; I feel a lot of emotions and I don't like myself or other people. My inspiration comes when everything flows out. The other day I painted seven new pieces and there was total freedom of not caring. I would just do, do, do, look, screw up and go back."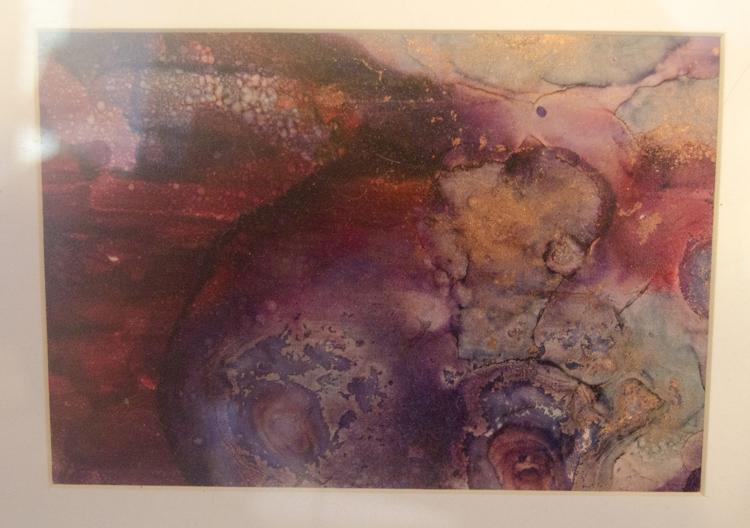 Weekender: What are your favorite mediums to work with?
Thompson: "I had a moment with alcohol inks and how they were just magic. Manipulating alcohol ink is fabulous. I am an acrylic painter, but I can't manipulate that as well. I also use lots of resins because I paint with dye and I needed a way to seal it. I put pigments, glass paint and ink in the resin. I love the way I can pour it...it just shifts and has a complete mind of its own."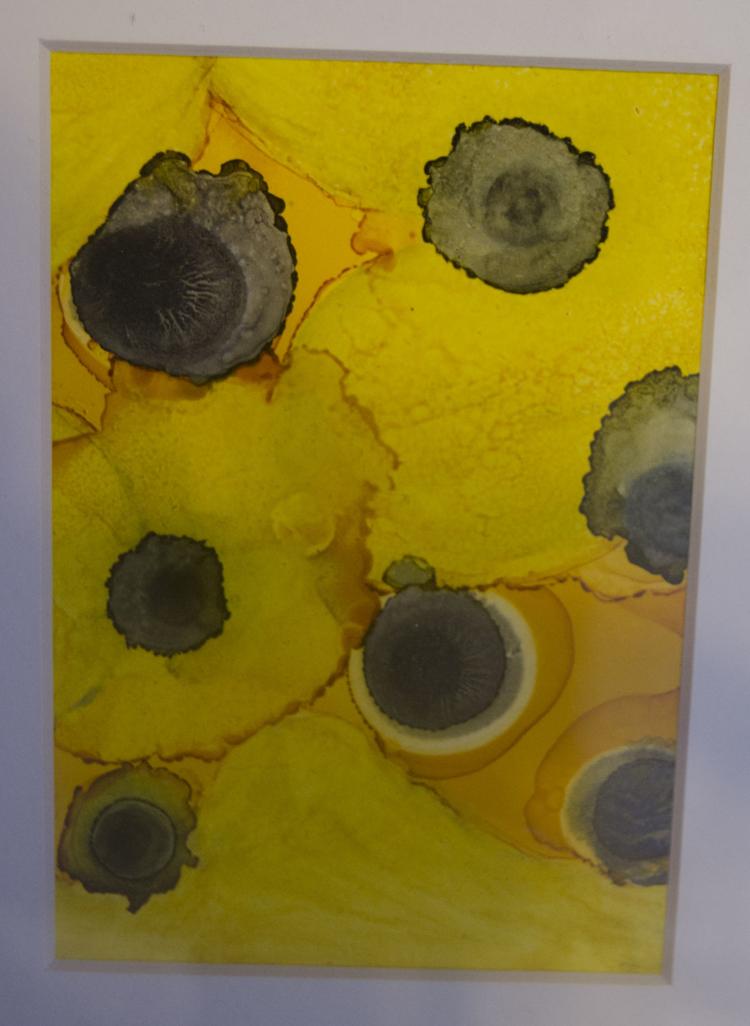 Weekender: Do you gravitate to any specific subjects while creating?
Thompson: "I do some abstracts with subject matters. One of my favorite pieces (was) about writing. I put words on the canvas before painting, but I wanted to abstract it to the point you can't see what it is...but I know it. I once did an alcohol ink tree of life. My subject matter is honestly about emotion. I also do a lot of floral works with alcohol inks."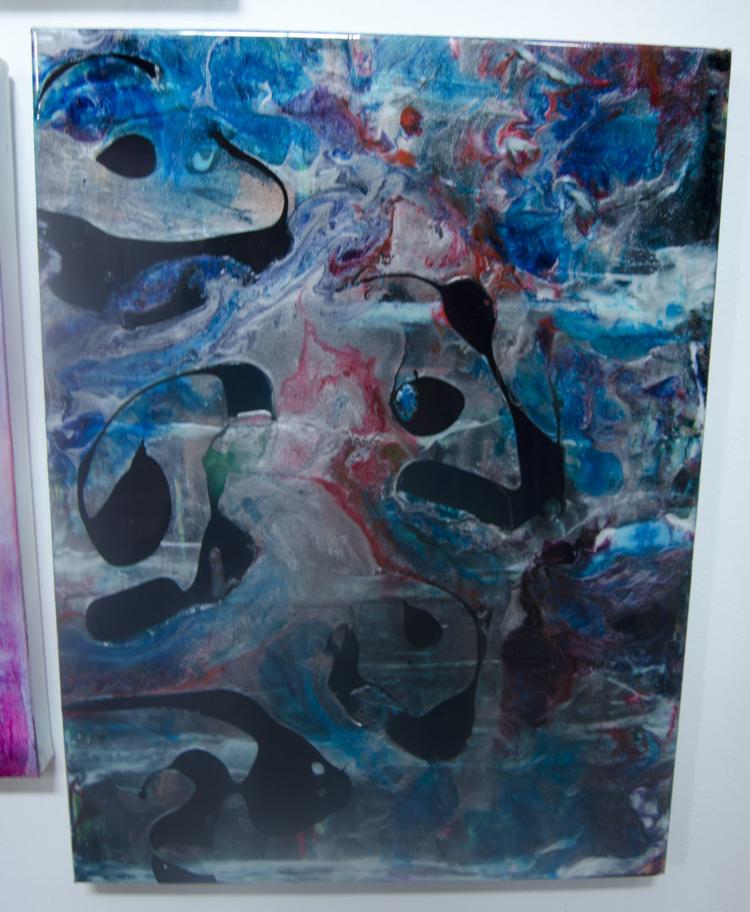 Weekender: Tell us about your creative process.
You have free articles remaining.
Thompson: "Most of the time my process is to sit with myself, my cigarettes and my morning coffee. I wake up at four in the morning. I'll think about things and do a check with myself. It then just hits me. I start thinking about color. From there it is very unconscious. You only have 30 minutes to work with a resin. Even the acrylics dry fast. It is an initial push of that acrylic or that glass paint, mixing it up and pouring it on. It is a quick process; nothing I can sit down with for hours, otherwise I have to whitewash the piece."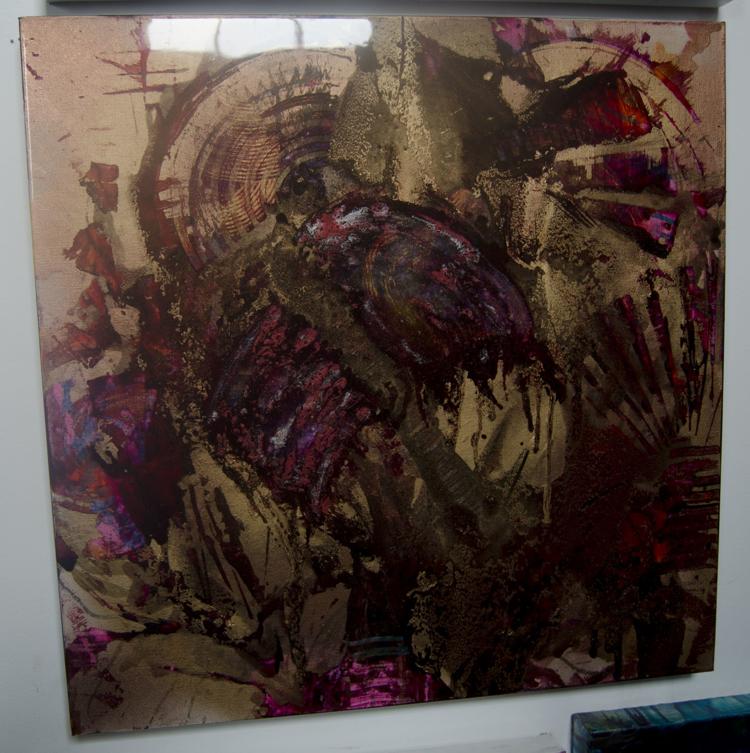 Weekender: How do you tell when a piece is complete?
Thompson: "I don't believe any piece is ever complete. No piece is ever complete; it is just abandoned. I can go to someone's house and see a piece that I have done and look at it and think I could have done this or that, but the people like it. You can screw up a piece by thinking way too much about it."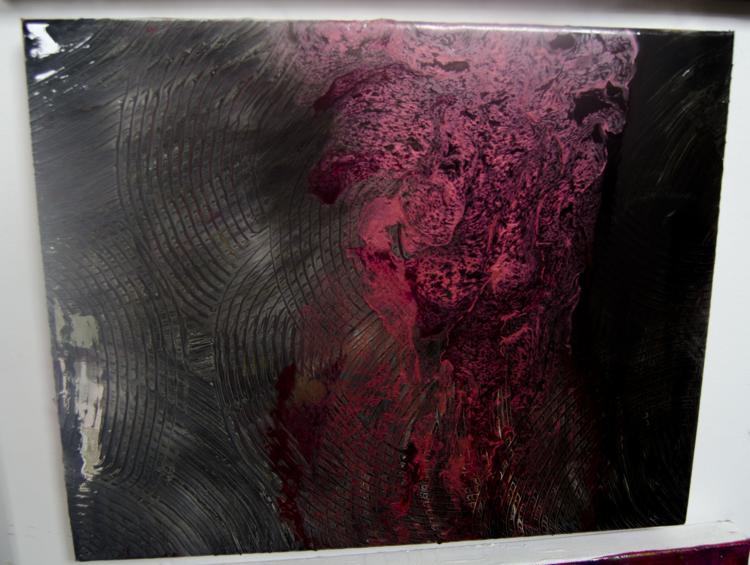 Weekender: What advice would you give yourself if you were just starting out with art?
Thompson: "Don't give up on yourself or a piece so quickly you have to whitewash it. I was the white wash queen; especially with my acrylics. I gave up too quickly on trusting myself. Doubt is one of the greatest creative killers, as is creating for other people. Create for yourself and don't doubt yourself."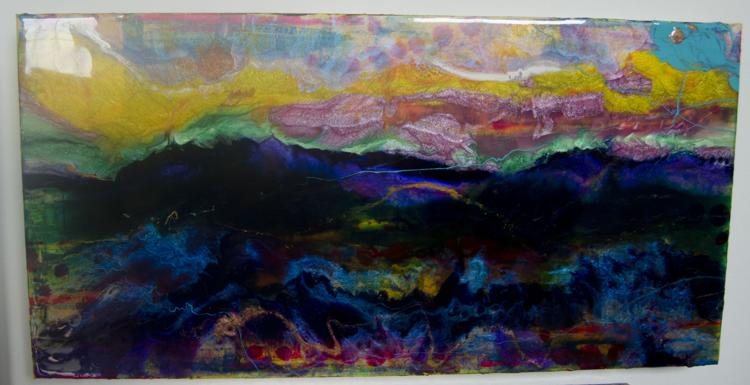 Weekender: How do emotions affect what you create?
Thompson: "When I'm full of emotion, like in a depression, I will not create. I could care less about looking at a canvas let alone seeing what comes out. It is the emotions that come after when everything is lifted and you are seeing things differently, you can't create enough."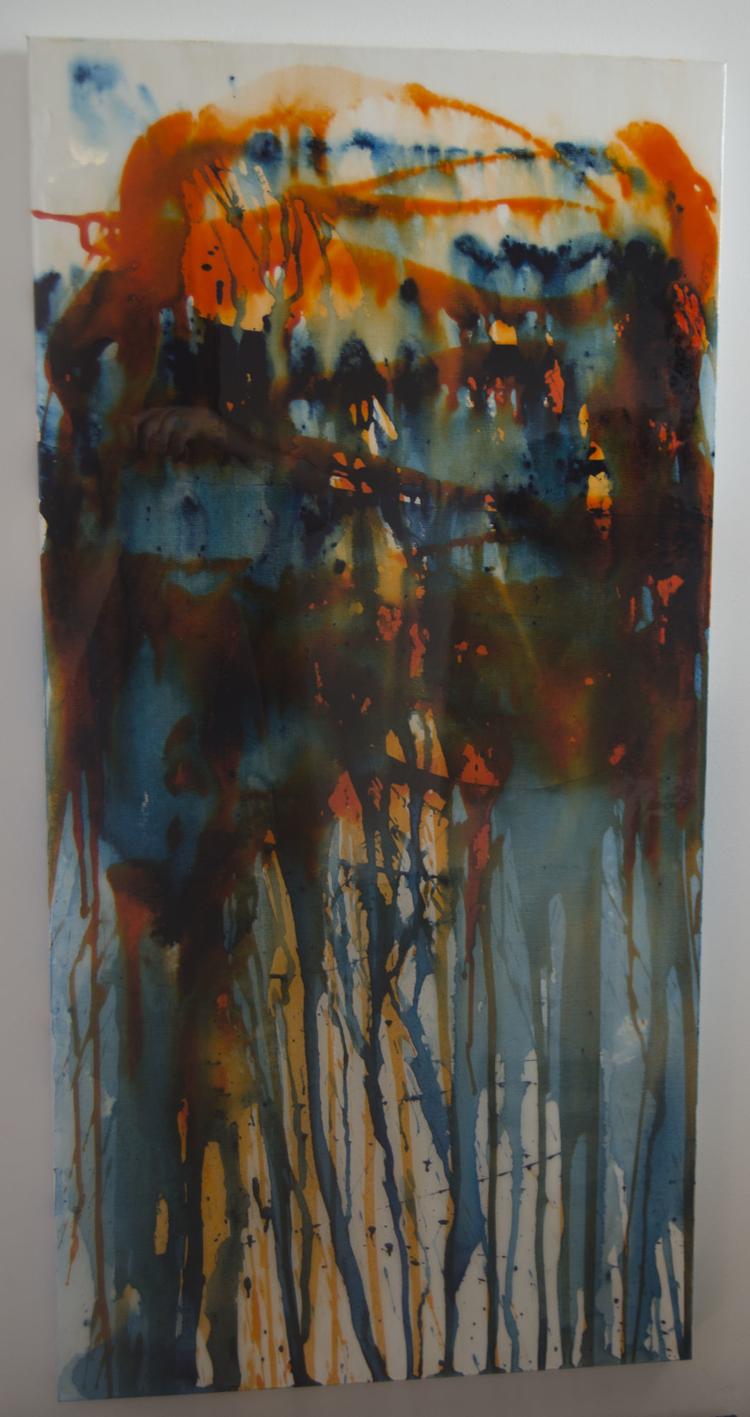 Weekender: What if your ability to create was taken away? What would you do?
Thompson: "I don't ever want to see that day. I paint the things I can't say. If I was not able to paint, I don't know who I would be."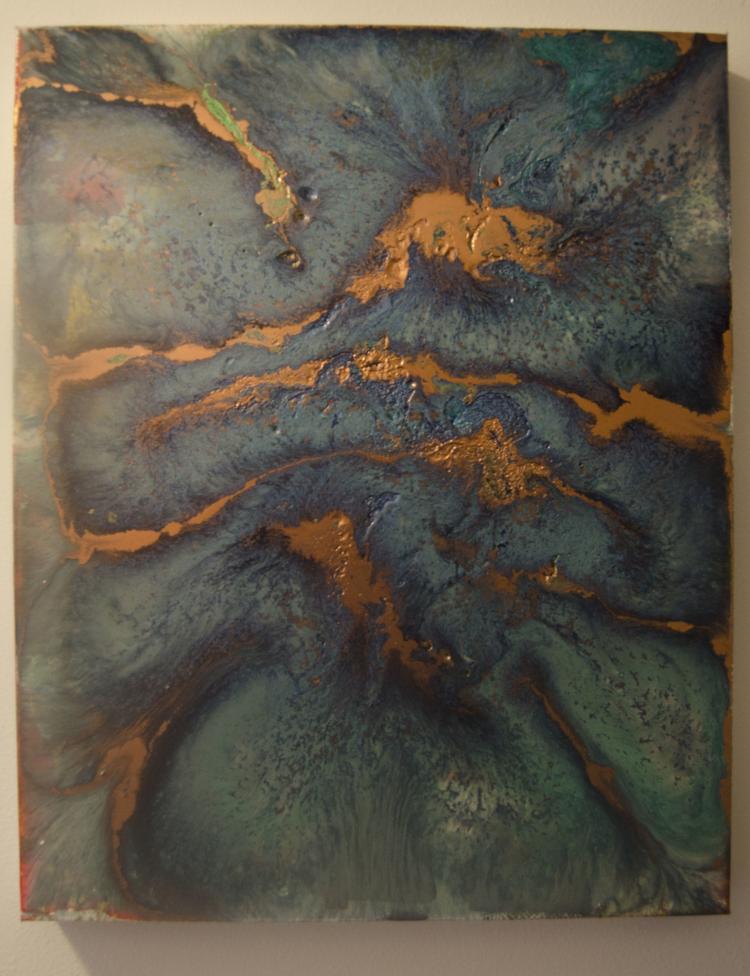 Weekender: How would you handle waking up color blind?
Thompson: "I guess it would be odd and I wouldn't know what to do with myself at first. I think with my work there is so much tonal difference in colors that I think I would adapt. It would suck, most definitely. It would be a whole new focus on your piece. I'd use a lot more texture."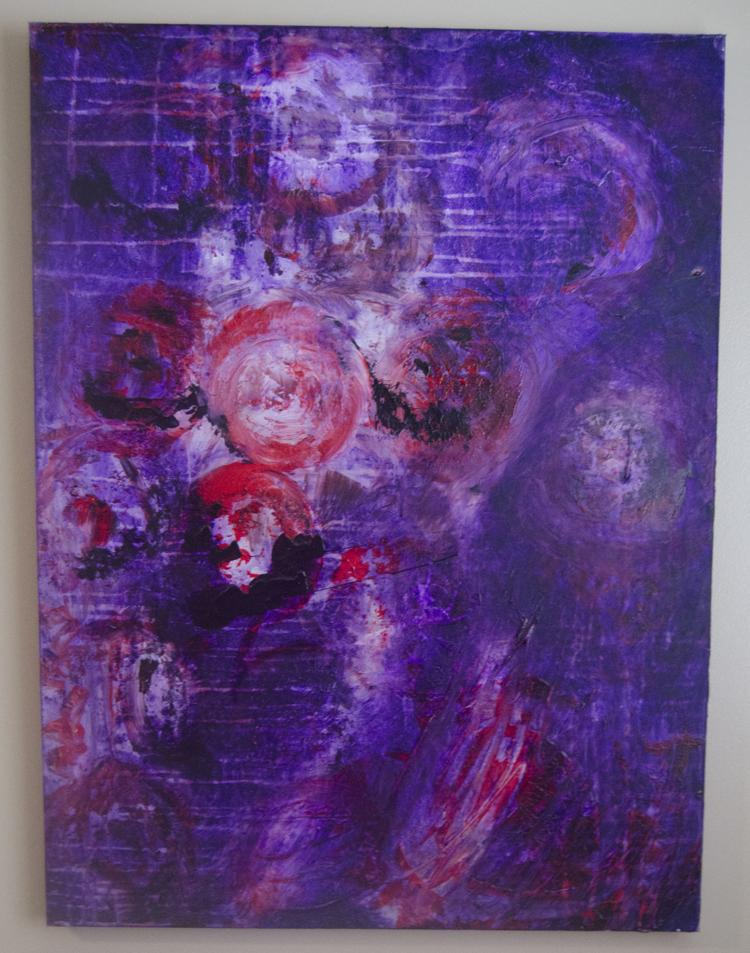 Weekender: Why do you create art? What does it do for you?
Thompson: "I create because it gives me something back. It's a medium in which you are giving a lot of yourself in a piece, but it gives you a release, a life, a purpose...beauty. I'm going to hate to see bare walls here when they go. They give me what I need."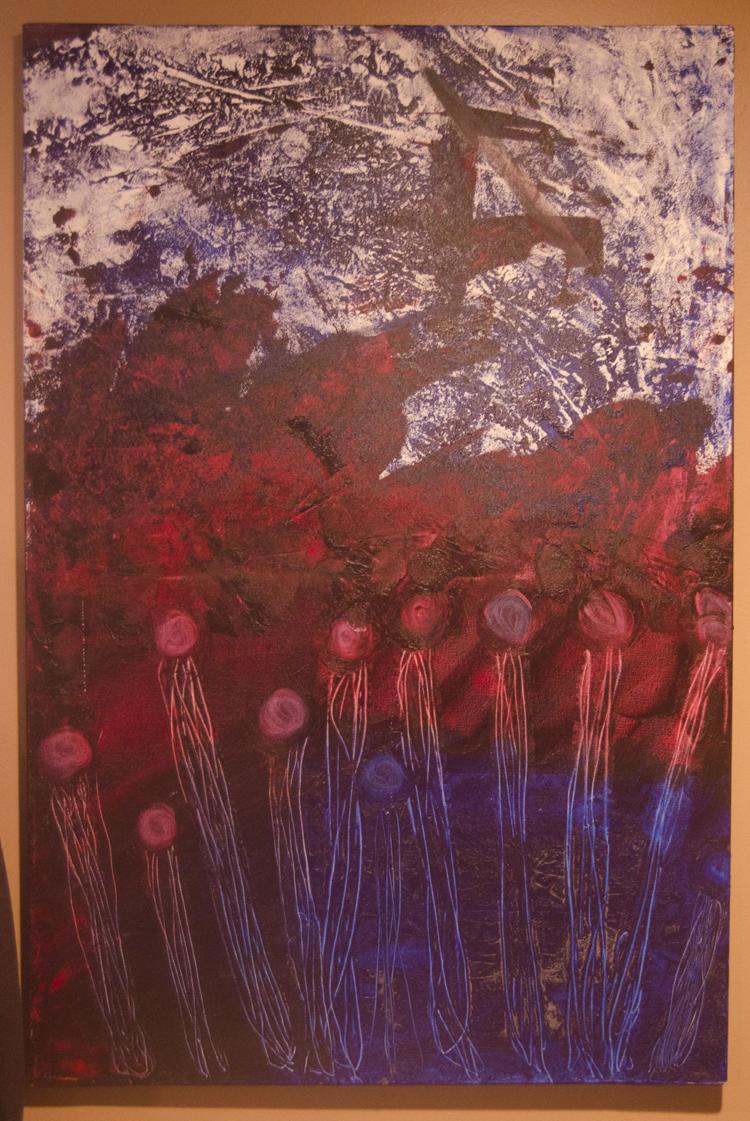 Weekender: What is your ultimate goal in art?
Thompson: "Always in the back of your mind, you want to be bigger than what you are. You want to sell that expensive piece and get noticed. You want to be in a museum. You want to have your own gallery. At the same time, I don't know if you would be happy if you had all of that. It is a business, and I don't think a lot of artists like to think of it like that. You see that with a lot of the people that don't do the press releases and the media, but that is what comes with getting bigger. I don't know what I want. I was happy to create at home, but I wasn't happy that my pieces weren't out there on display. I am happy to have my new studio so people can see my art."