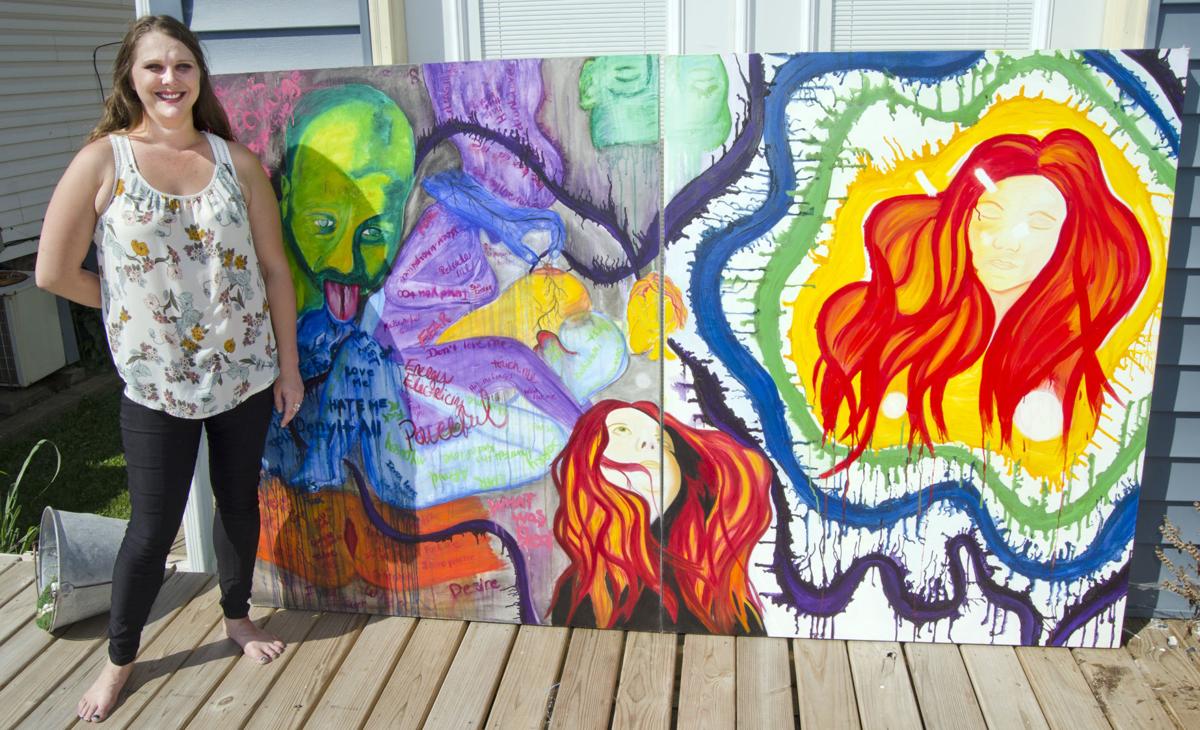 During her everyday life, artist Shea Hartmann works in the back end of real estate and is the mother of three boys.
In addition to being a visual artist, she is a writer and blogs about art and being a mom. Outside of those things, she loves spending time with her children.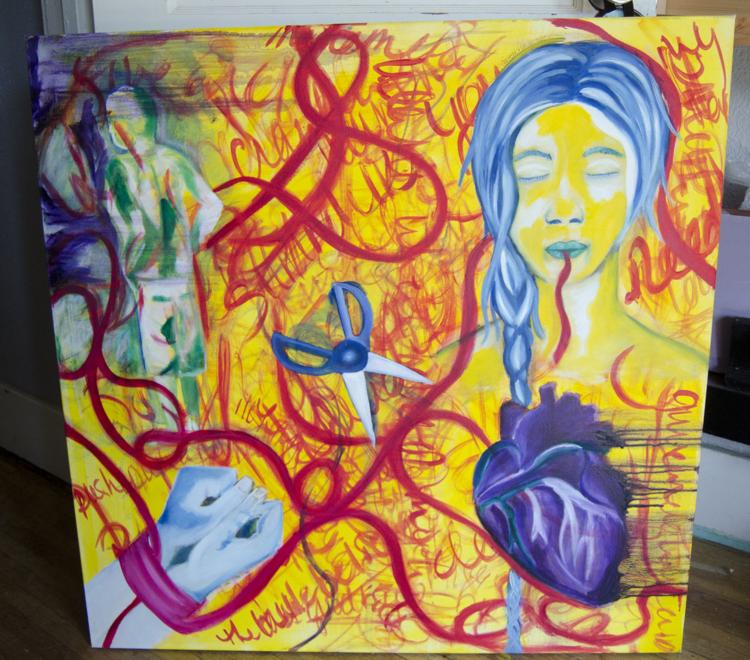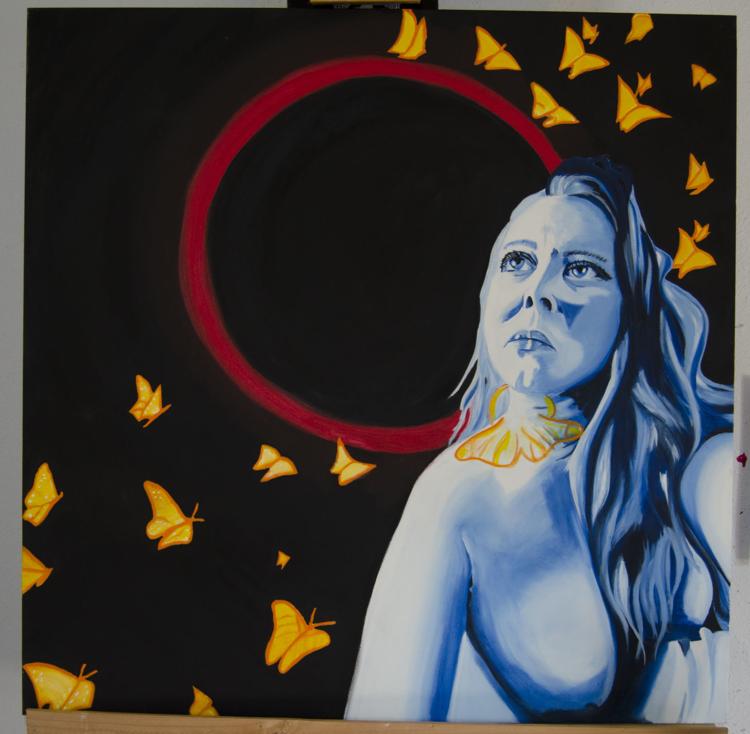 Weekender: When, how and why did you start creating art?
Hartmann: "I've drawn since I was young. I like the idea of creating your own reality. I did that through high school and was going to go on to college to be an artist and was told by lots of people that I should be a teacher or find something more practical to do. So I didn't go to college. I got married and had children. I lost my job when I was pregnant with my third child. I decided to go back to school for what I wanted to do, so I majored in English, creative writing and art studio design."
Weekender: Who are some of your artistic influences?
Hartmann: "I love Tracey Emin. She is a British artist and is very wild and crazy. She does a lot of contour drawings and paintings. She says what's on her mind. She had a great installation piece ('My Bed') that consists of a disheveled bed...it's got vodka bottles and condoms lying around...what a life to lead. She once locked her naked self in a gallery for a week and painted. She was vulnerable because she had cameras on her so people could watch her, but she couldn't see anybody else. What a way to get to know yourself and break down the core of who you really are.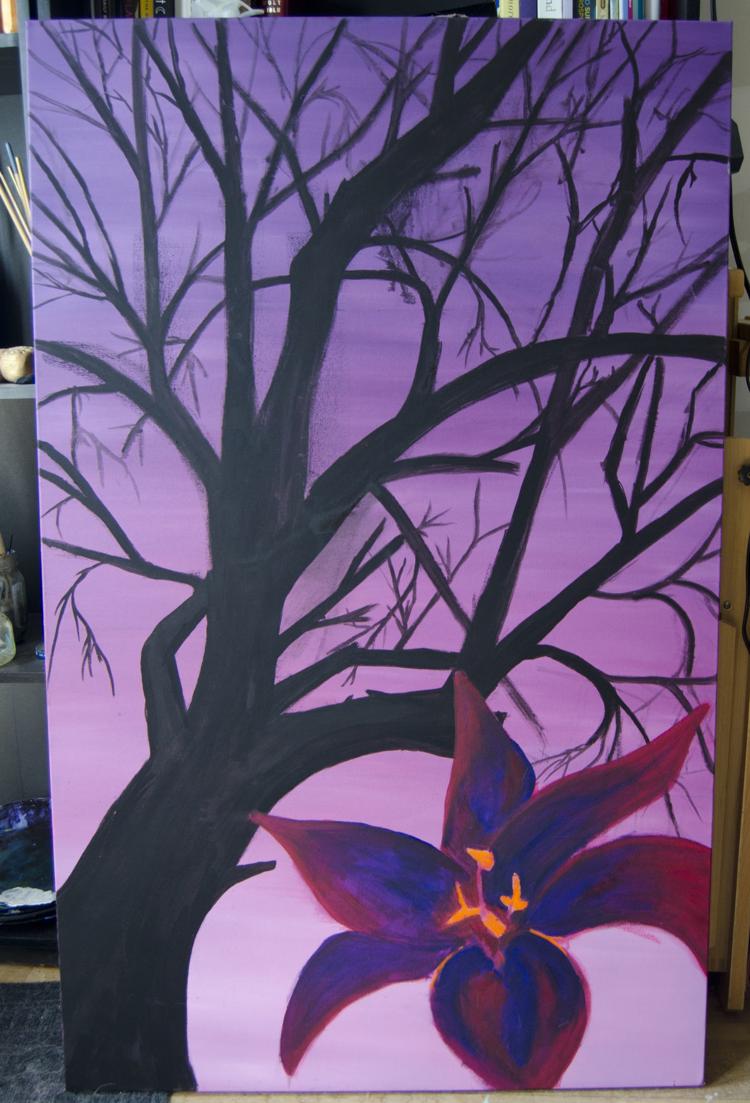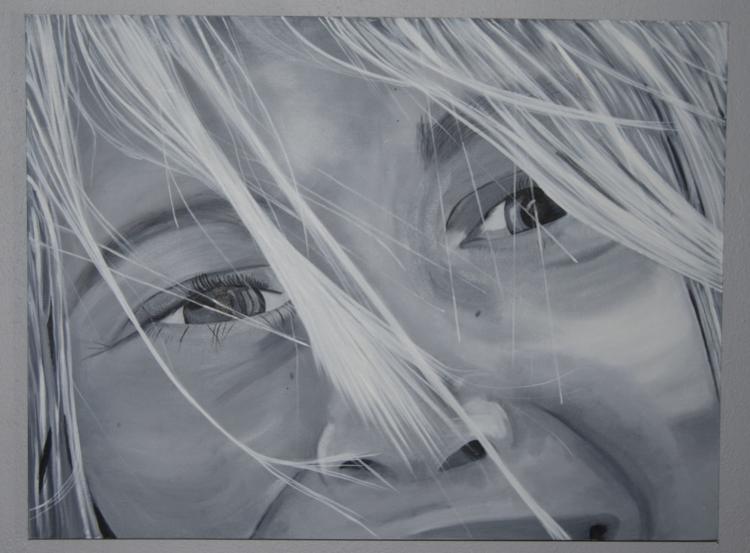 I really like Judy Chicago, too. She had a great ceramic piece that consisted of plates that represented each country around the world. The plates were vaginas. She had congress talking about her artwork."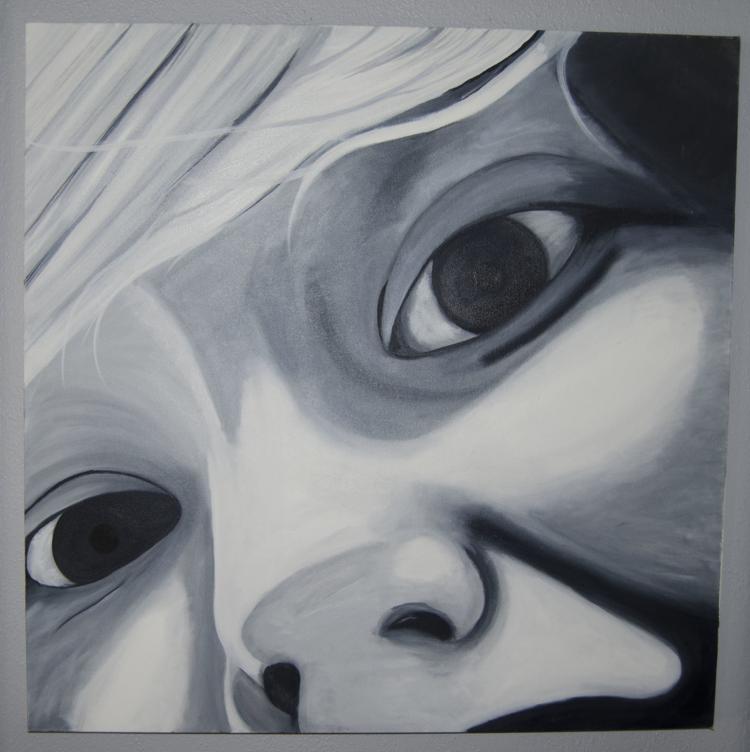 Weekender: What in life inspires you to create?
Hartmann: "Lots of things. Art has always kind of been my escape. I find it hard when life gets too chaotic to go down the rabbit hole. When my life is crazy and I can't make sense of things, I go into the studio and disappear into this reality I'm creating. It calms me and makes me feel better about my life. It makes me feel balance even if I don't have it. There are a lot of brain-dump pieces when I'm processing things. It depends on the moon."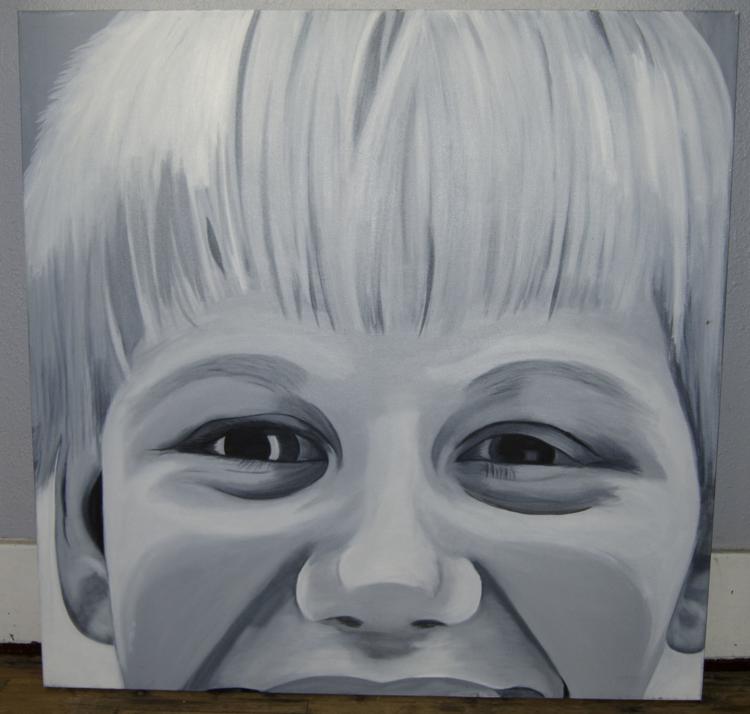 Weekender: What do you focus on in terms of subjects of creation?
Hartmann: "My subject matter has changed. When I was in college I was very adamant that I was going to be a non-representational, abstract artist. It was going to be about the flow, the process, music and shapes...not actual things. I took one figure-drawing class and fell in love. Not just with the body, but with people's' reaction to the naked body. As a non-trad mother in this class, seeing the nude girl with the big thighs, or the man with the penis. When we went in our circle, I heard the other students gasping."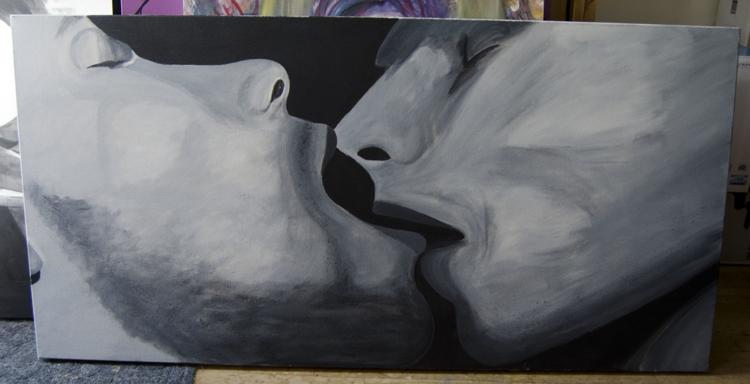 Weekender: What is your preferred medium?
Hartmann: "I went from acrylics and use traditional oils now. When I paint at the local bars I take water-based oils with me. It's easier to clean up."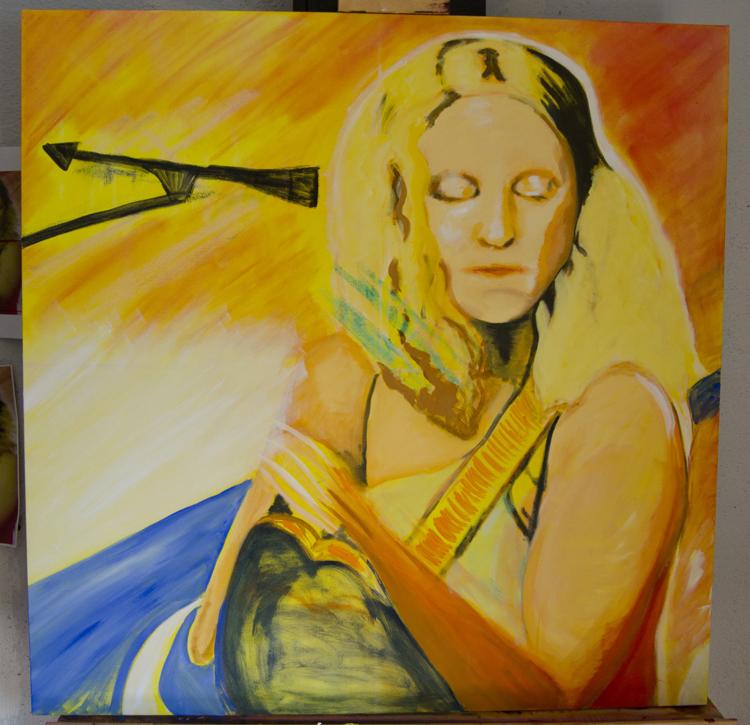 Weekender: How do different emotions while creating affect the outcome?
Hartmann: "I had a really hard time getting back into the headspace I was in for this piece (pointing to a vagina being touched as seen through a keyhole). I was having issues with my artwork and being a single mom. Every time I would go back to this piece, I would pull me back into a time where I wasn't happy. I needed to take a time-out just to see if I could get back to the headspace. I loved the center of the piece, so I made it the center of a keyhole. I couldn't focus anymore on what was happening on the outside of the piece, so I focused on the center. The perspective is totally wrong, but it was a way to black out the noise on the painting."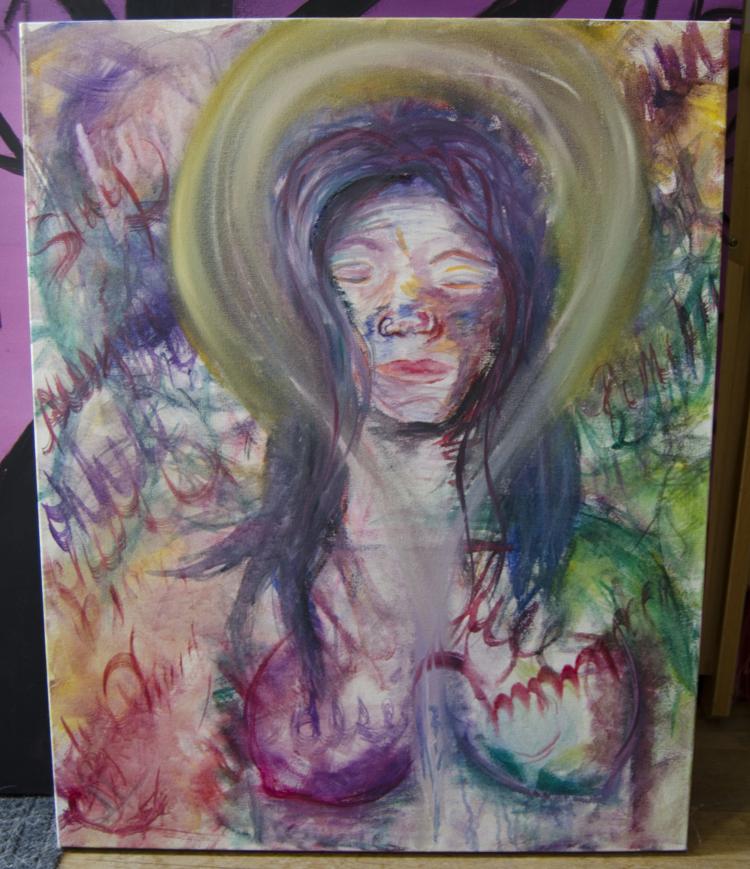 Weekender: When do you know a piece is complete?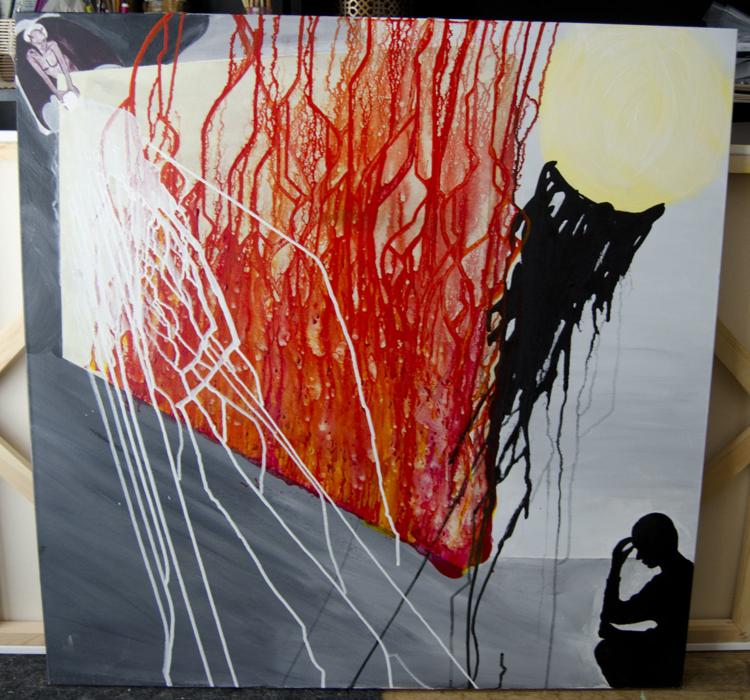 Hartmann: "When I can't go back and work on it anymore."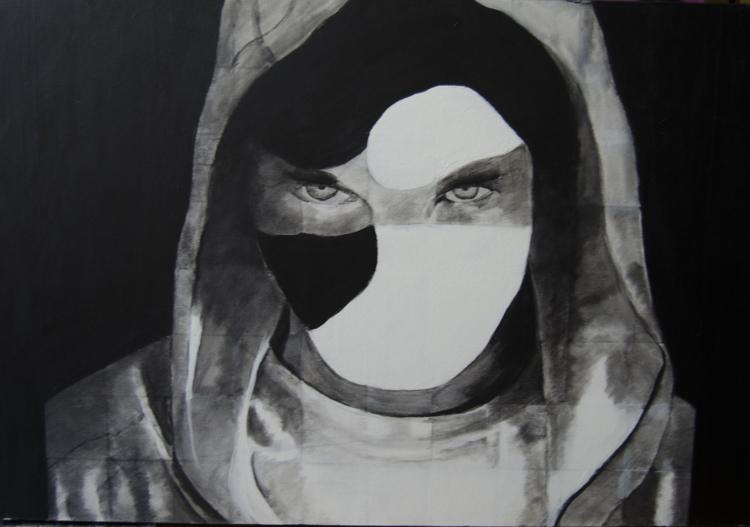 Weekender: Describe your ideal setting in which to create your work.
Hartmann: "I'd be on a dock near a lake and I'd be under a canopy or pergola so I'd have some shade. And there would be good music. Music is always important."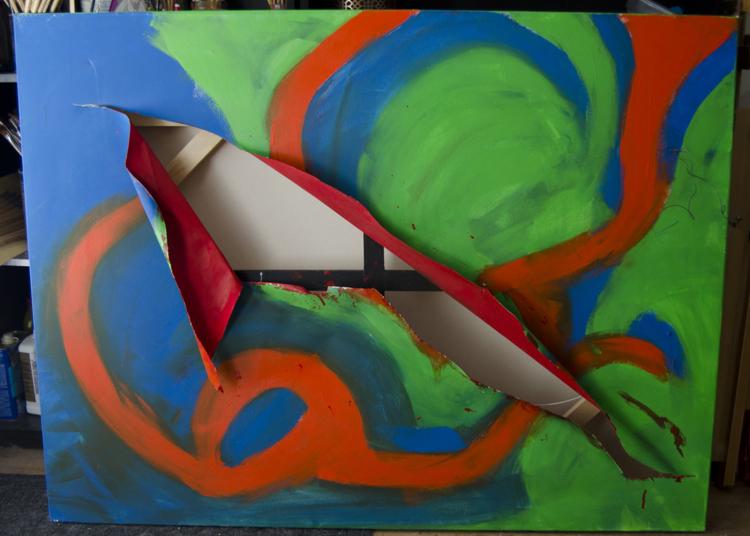 Weekender: What makes your work uniquely you?
Hartmann: "It's from my perspective. My neighbors will say to me that they like my black and white pieces the best. They thought my color paintings were just too in-your-face. That's why I did the black-and-white series for four years; that's what everybody liked and that's what would be shown in Sioux City. That's not what I wanted as the artist. I wanted to appease everyone and that's not really who I am. I'm the girl that wants to have a conversation about your vagina. 'How's your vagina doing? Are you working on your kegels?'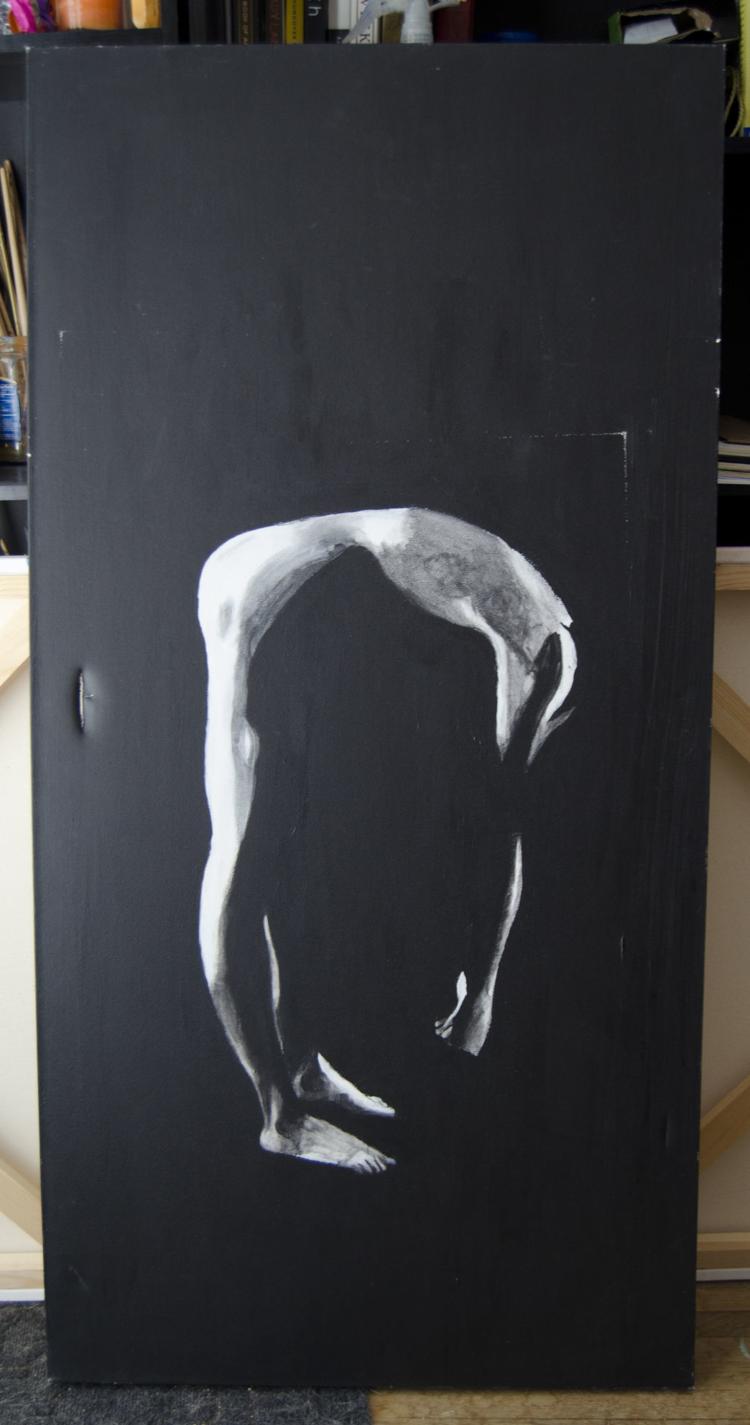 "My passion is to get women and the human race to realize we don't have to be perfect like the models in magazines. We are real...sometimes our hearts are purple and sometimes the people in our lives are green. That's just how we see things. I'm very particular about the colors in my chaotic paintings because every color evokes emotions. When I started my black-and-white series, it was to take away emotion."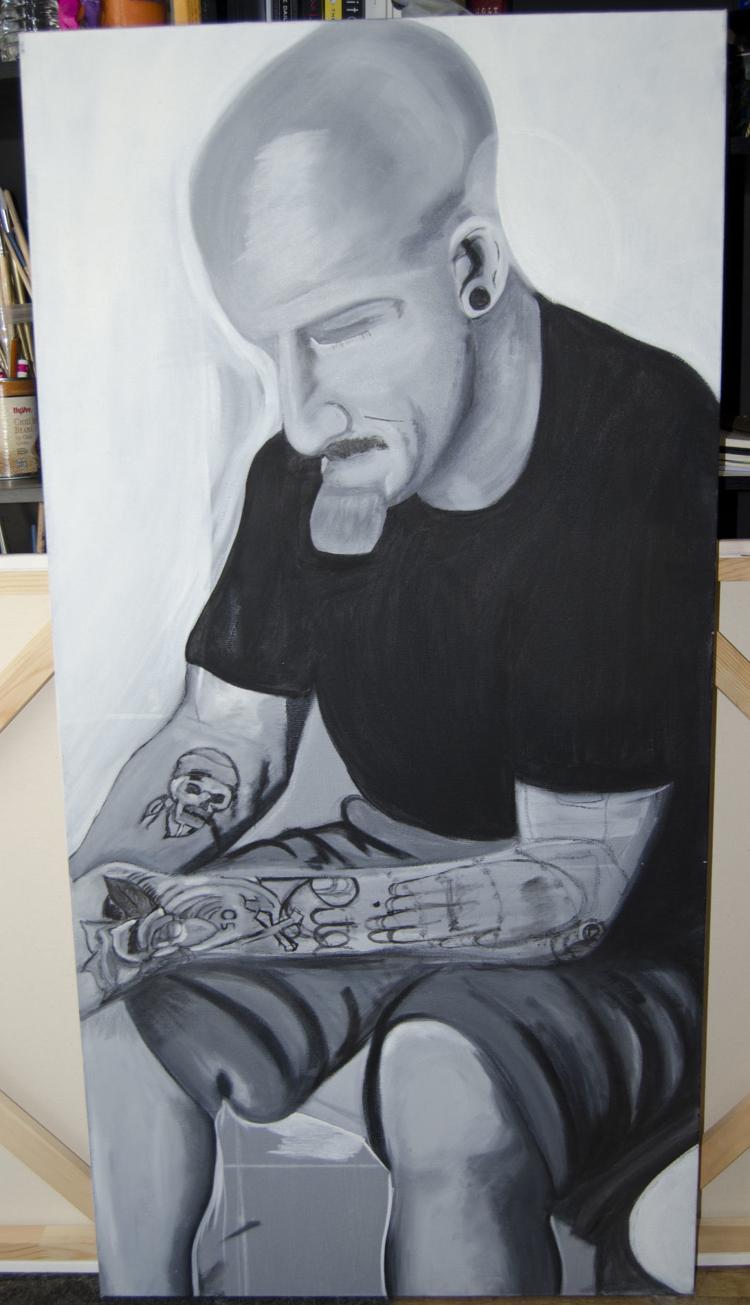 Weekender: What makes art art?
Hartmann: "The little kid that paints a picture for his mother to put on the fridge is art. It is uninhibited. It is letting go and not telling your mind you can't do it. They teach you in college there are guidelines to art...rhythms and metrics and all of that. At the bottom line, anyone can make a painting, put it on a wall and say it's art and be proud of it. Either they made it with their hands or their cousin did, and to them it is art."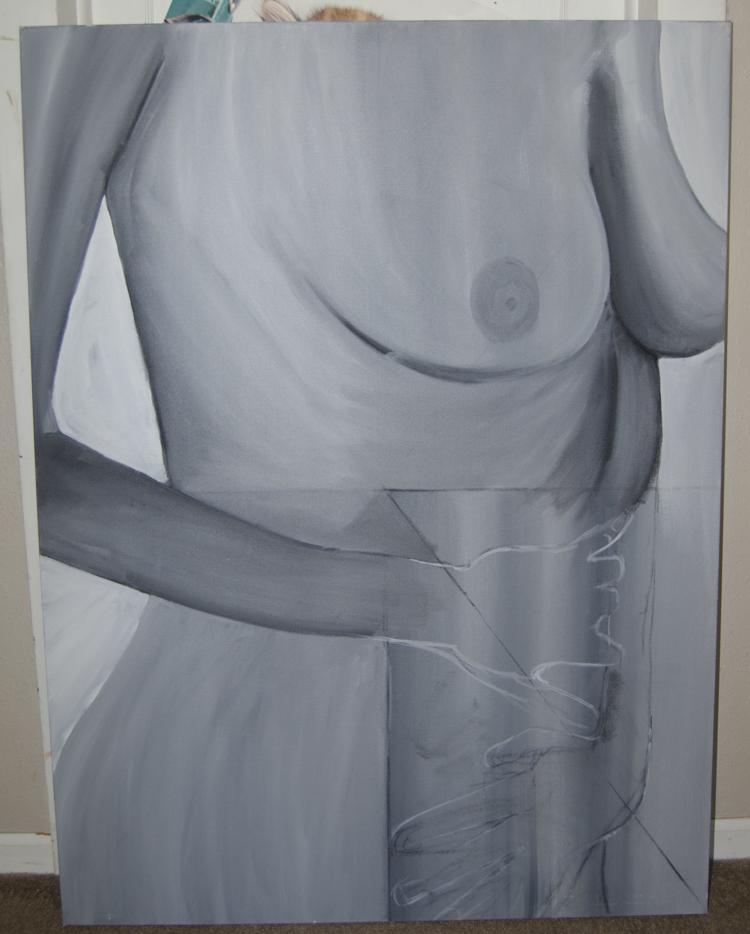 Weekender: What is your ultimate goal in the art game?
Hartmann: "I have a 15-year plan. I want to create a rabbit hole for everybody...for creative, like minds to get together and collaborate. A place for like-minded people to find each other."
Be the first to know
Get local news delivered to your inbox!