Britton Hacke is someone you have probably seen at events around town as he has been stepping up his game in photography.
It seems like anywhere you go, you'll see him behind the lens of his camera. 
In addition to his passion for photography, he also loves stand-up comedy, has a wife and three children.
You can find his work on Facebook @brittonhackephotography and on Instagram @britton_hacke_photography.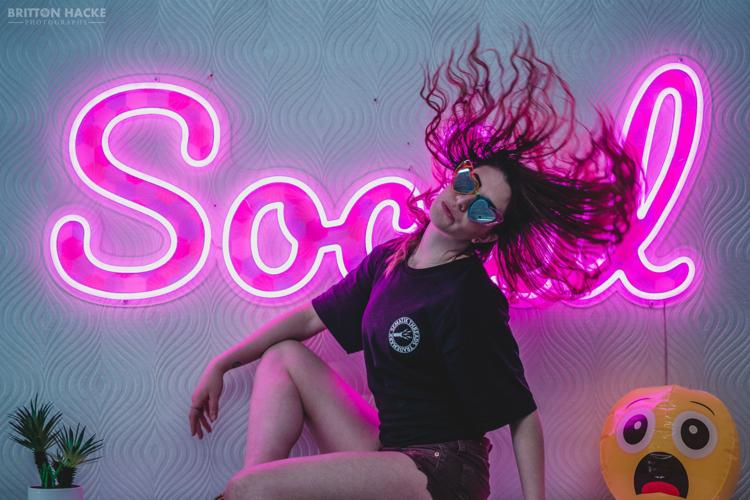 Weekender: How, when and why did you get into photography?
Hacke: "I guess I've always loved shooting pictures. I used to shoot with disposable cameras. When phone technology got better, I started taking photos with my Samsung and thought they looked really great. I got it in my head that I could actually do this, so I got a camera. I didn't get my first DSLR until last July, so I've been working with them (DSLRs) for a year."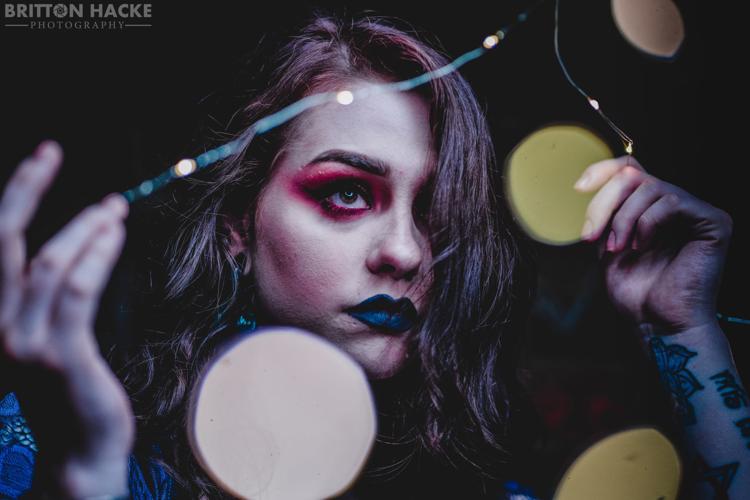 Weekender: Who are some of your influences in photography?
Hacke: "For sure Brandon Woelfel. He's a guy who works with neon. This dude has an amazing style. I started getting into the photography and when I saw his stuff I knew I wanted to try stuff like that. I think I've gotten a bit away from that now, though.
"Jayson Hinrichsen is a huge influence on me, too. He's from Sioux City, then moved to Des Moines and then I think he went to L.A. for a while. He toured with Futuristic and started posting on Unsplash and Apple found out about him. I got to shoot with him once. He came to town and we shot some pictures."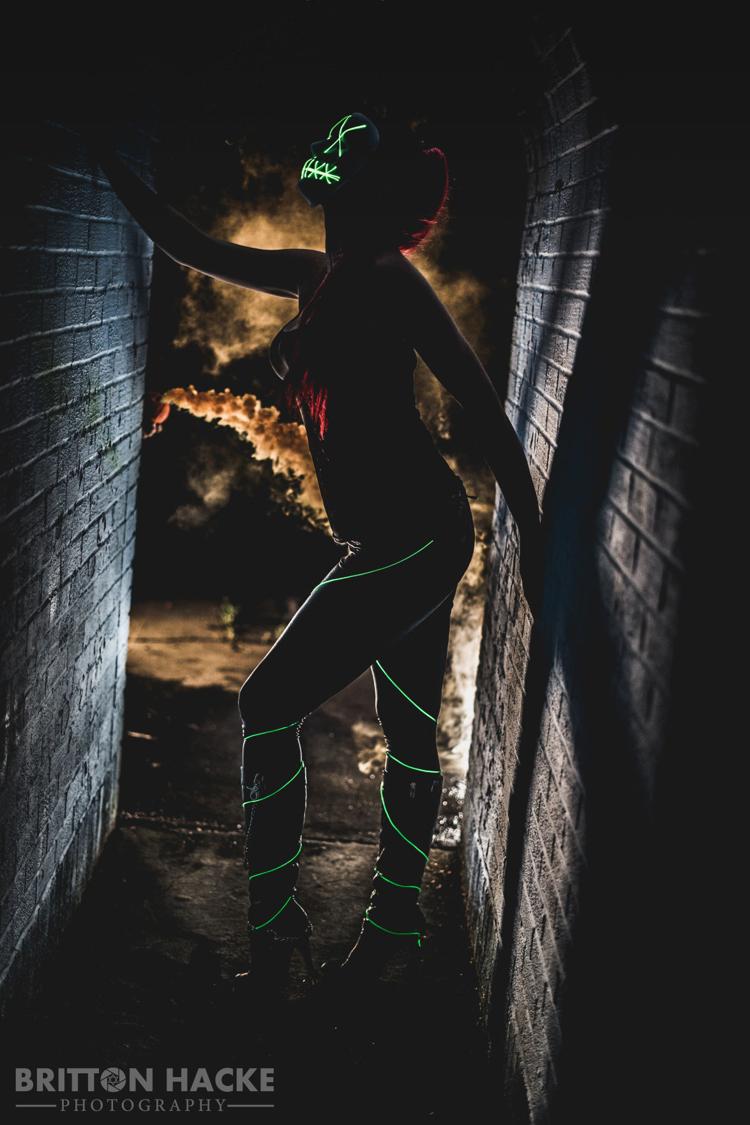 Weekender: What in life inspires you to create?
Hacke: "I can't sit still. I have a very hard time sitting and relaxing. I feel more like me when I'm busy; when I'm doing stuff. Just driving around town I see people. I like doing the long exposure stuff...cars driving by...those are fun. What really inspires me is people; the way they look and the stories they all have. You may have no idea who someone is or what they've done in life, but you can kind of see it in a picture; you can at least guess. It's like a puzzle in a way. It's important to try to put yourself in somebody else's shoes occasionally. I definitely like doing the pictures of the homeless guys. I think it is important to tell their stories."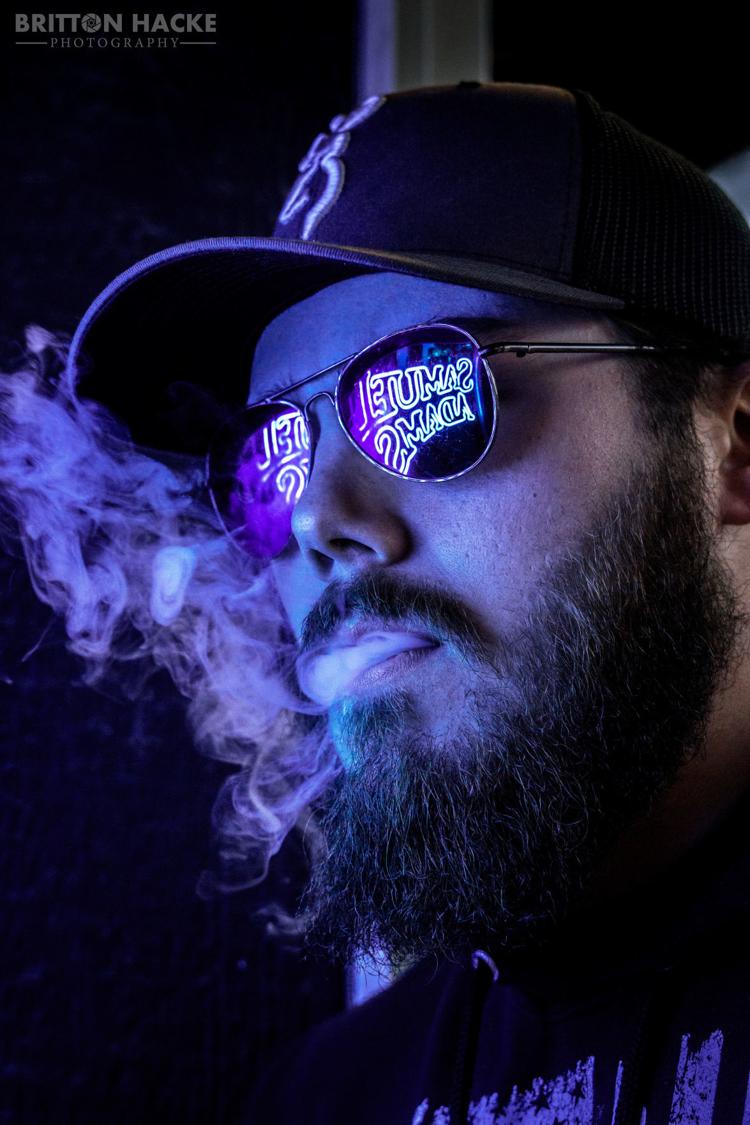 Weekender: How do you come up with the creative shoots you do?
Hacke: "Seeing other work influences me. Sometimes I will see a prop and see an image or possibility in my head and try to work it out."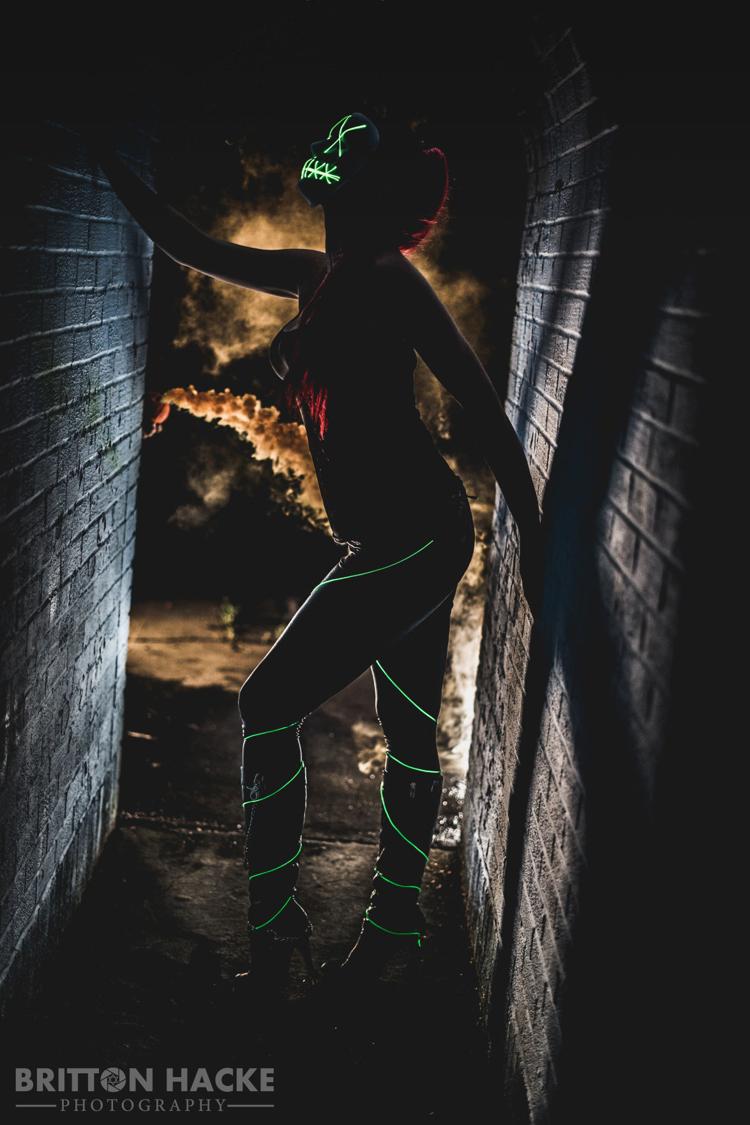 Weekender: What kind of photo subjects are you drawn to and why?
Hacke: "People. Definitely people. People and light sources. I like non-traditional light sources. I shoot family photos and portraits during the daytime, but my favorite way to shoot is in low light after dark."
You have free articles remaining.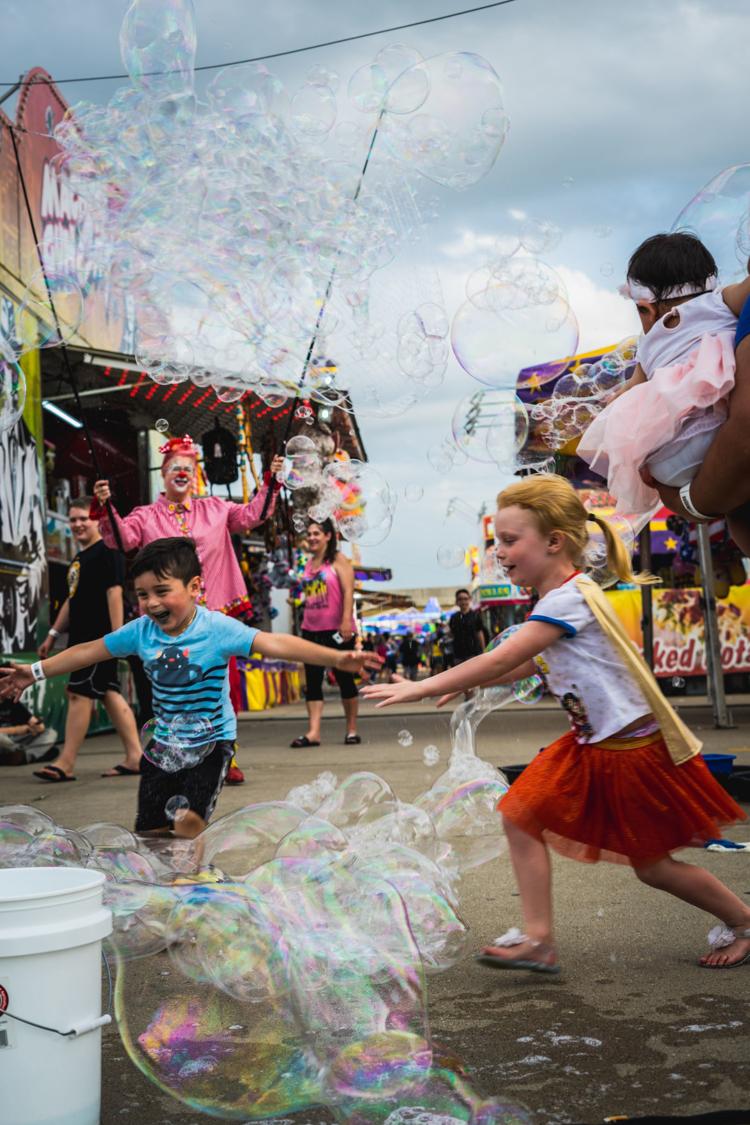 Weekender: How are you different from other photographers in town?
Hacke: "I think that I found my own style pretty quickly. I'm not trying to compete with anybody. I'm just trying to have fun and do what I like. I feel super grateful that I've been able to make a business out of it. I've been super surprised at how quickly it caught on. I'm definitely willing to do anything for the shot."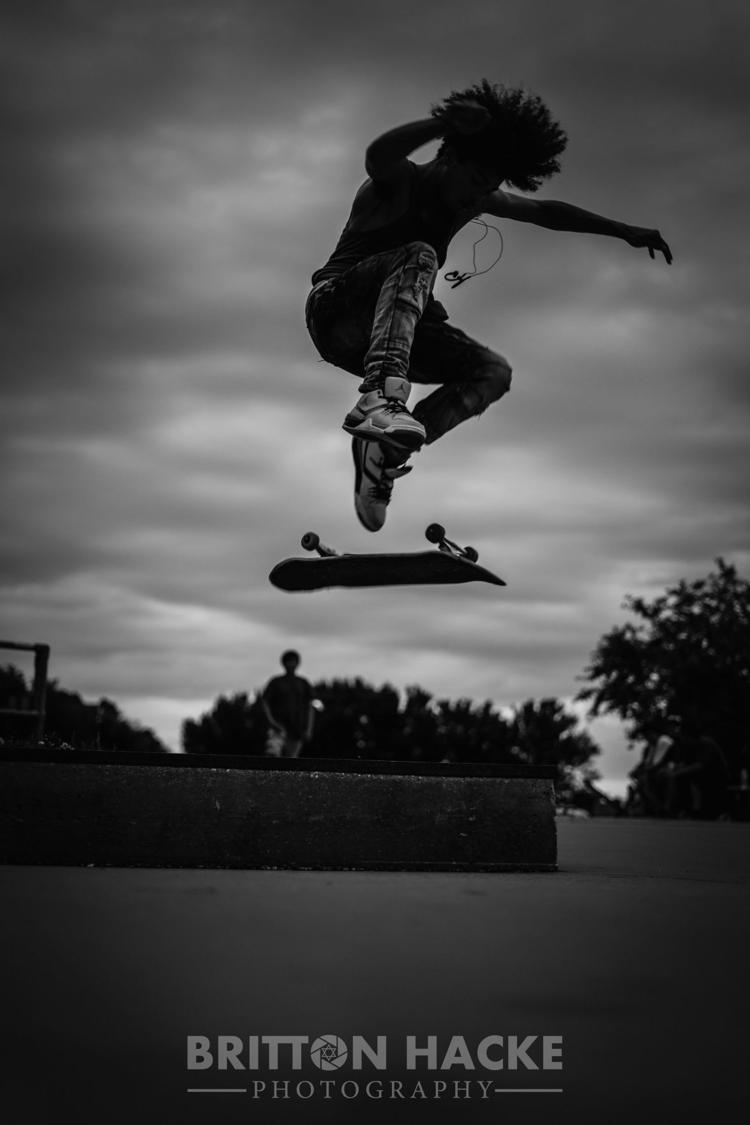 Weekender: Why do you lean on the neon pieces?
Hacke: "Because I love it. I love the look. I think it looks awesome; both futuristic and retro at the same time. I like how it makes people look."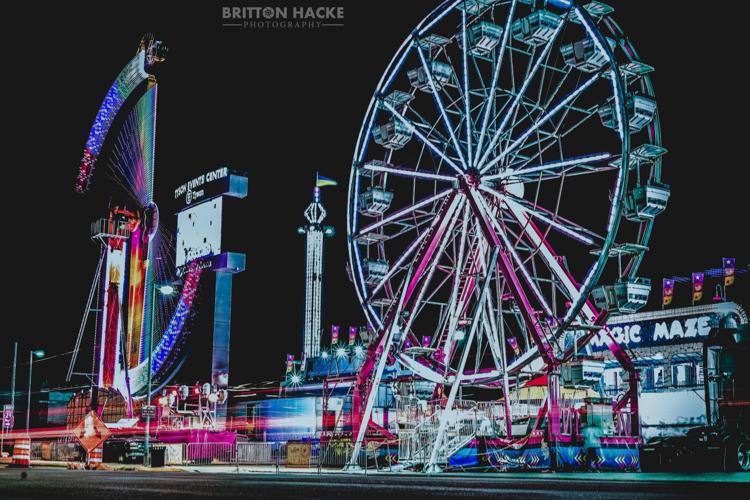 Weekender: What is your creative process when it comes to photo shoots?
Hacke: "It feels a little bit disorganized. With my creative shoots I don't really go in with a specific plan. I'll have an idea in my mind, I'll get there and try to make it happen. I'll bring some props, play around and try things out until I think it will work."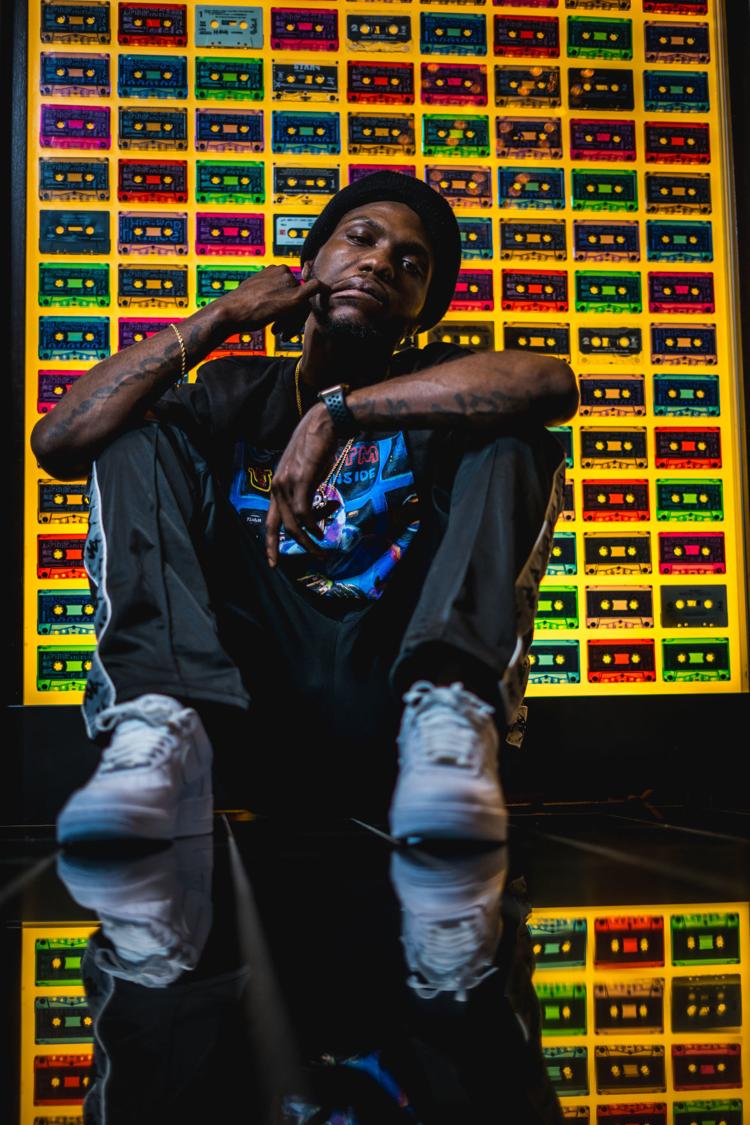 Weekender: Why do you do this? What does it do for you?
Hacke: "It's very satisfying. Even if I weren't earning anything from my shoots, I'd still do it...just maybe not as much. I love art. I like creating things, whether it was comedy or this. It feels good to put things out."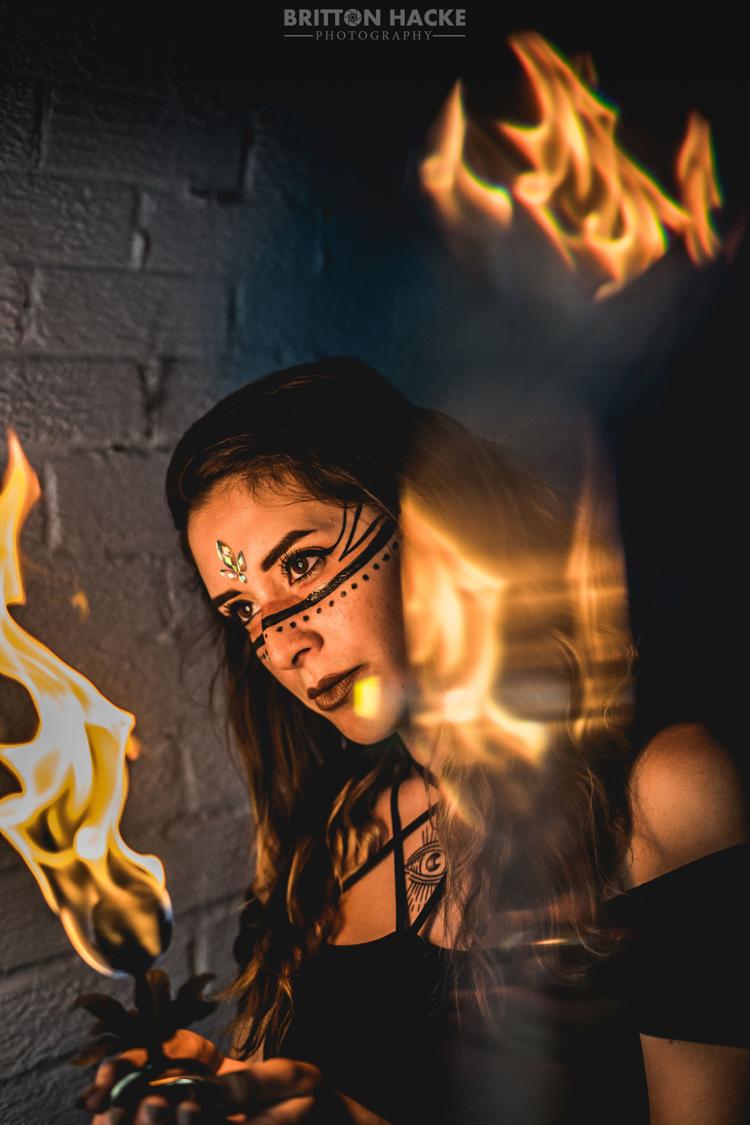 Weekender: What is your go-to lens?
Hacke: "Fifty millimeter 1.8 is my go-to; the one I use the most. I just picked up an 85 millimeter 1.8 Sony and it is so smooth."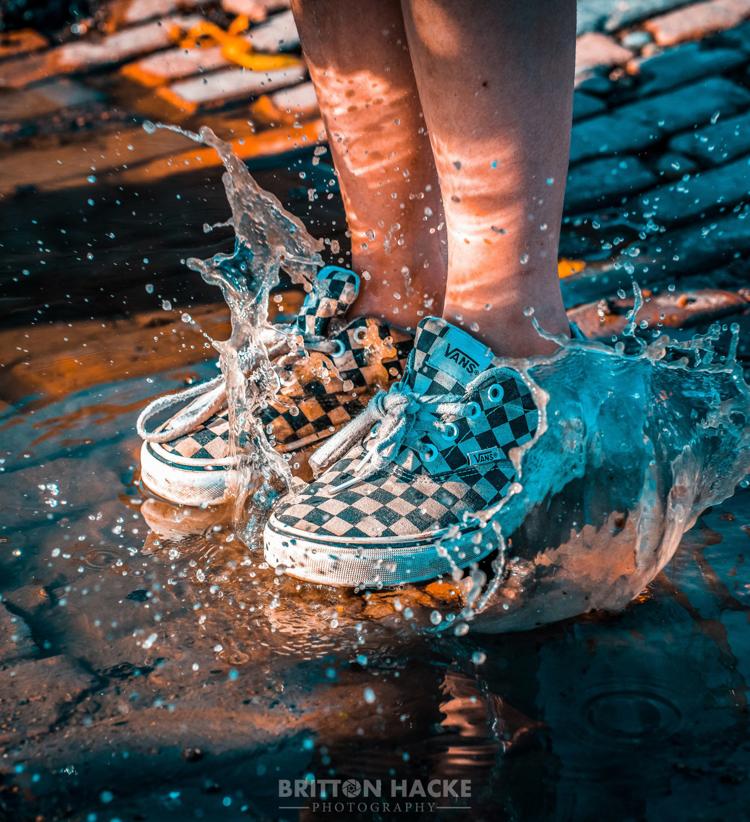 Weekender: How do you come up with your photo subjects?
Hacke: "Sometimes people approach me and ask if I want to do a creative shoot. A lot of the time I love street photography, but it's kind of hard to do around here because the streets aren't that busy. I'll walk around the street and pull people aside and ask if I can photograph them."
Weekender: What is your ultimate goal in this game?
Hacke: "I would really love to make a living doing it. I would like to do marketing and creative shoots. I've been getting more into branding and shooting for a couple clothing companies and local businesses. If anyone wants my services they can get a hold of me. I have a lot of good ideas."