Let us introduce you to an amazing artist, chiropractic practitioner and former Marine Corps member, Andrea Ignacio.
She has experienced life in the military in Saudi Arabia and Bahrain and enjoys helping people by career coaching.
She creates collages made of cut-out magazine pictures.
You can find her art and jewelry at Alchemy PMU Salon and on Etsy.
Weekender: When and how did you get into creating art?
Ignacio: "This all started in 2015. I had all of these magazines…I don't want to be a hoarder, but I don't like getting rid of things, as well. There were a ton of stacks of magazines and I didn't want to throw them in the trash…it seemed like such a waste. In Saudi Arabia I plastered stuff on my walls that I liked, and that is where the art started for me. Within the time of a year I created my first piece and also had my first solo exhibit. I lucked out. I got the cover of two magazines and had a feature in another magazine in the Middle East."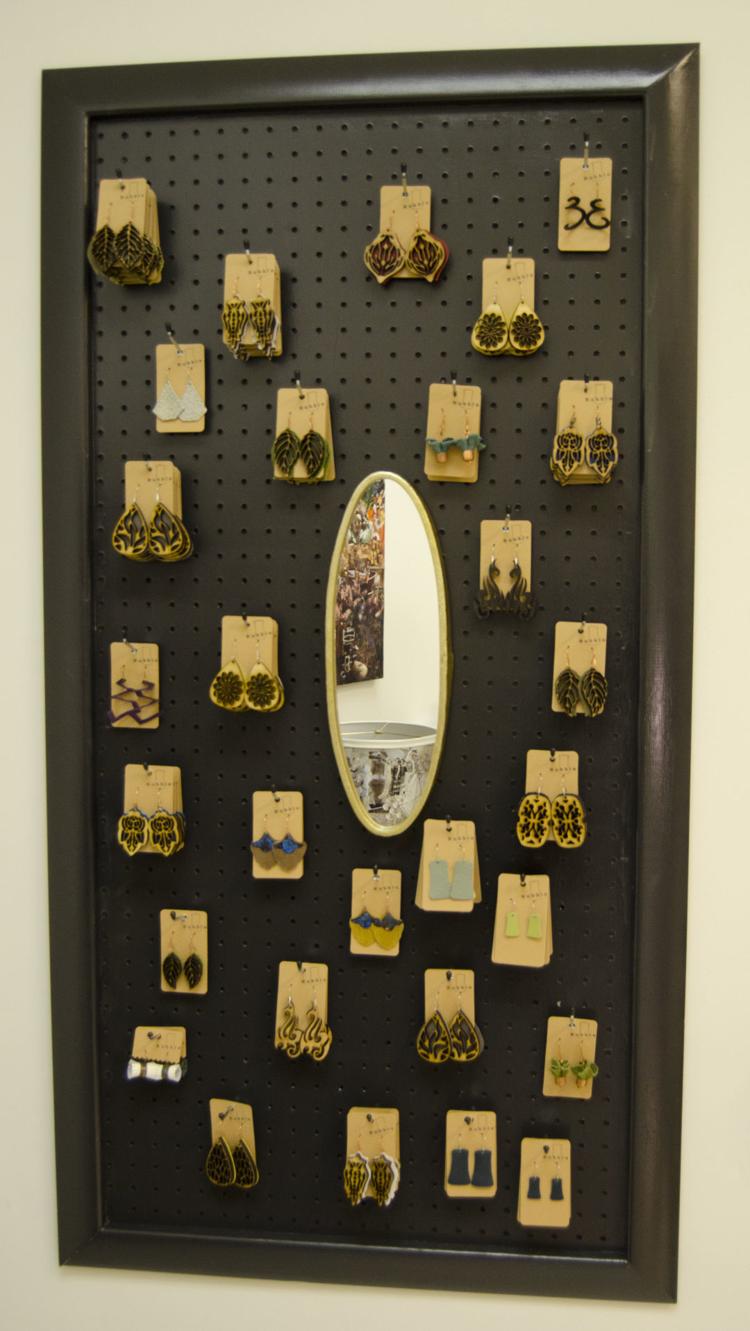 Weekender: What in life inspires you to create?
Ignacio: "Nothing…I wouldn't say there is something that inspires me, but I can't stop thinking about art. It is like a compulsion. I can completely zone out and the world is gone."
Weekender: Who are some of your artistic influences?
Ignacio: "Olga Suvorova does these amazing, realistic fantasy paintings. There is a guy named Dustin Yellin who does collages sort of like mine, but he does them with acrylic and makes them into boxes with many layers. I saw his stuff a couple years ago and I was just blown away. Alexander Arshansky does these weird, abstract super-crazy things that are cool. Darryl Cox is an artist who makes these unique picture frames with branches coming out of them."
Weekender: Why do you create art?
Ignacio: "It's escape. It is a complete disconnect from stress. I feel a sense of control over what I am doing. Nobody can tell me I'm wrong or to do it in a different way. Nobody can ruin it for me. It soothes me…I can concentrate on it thoroughly."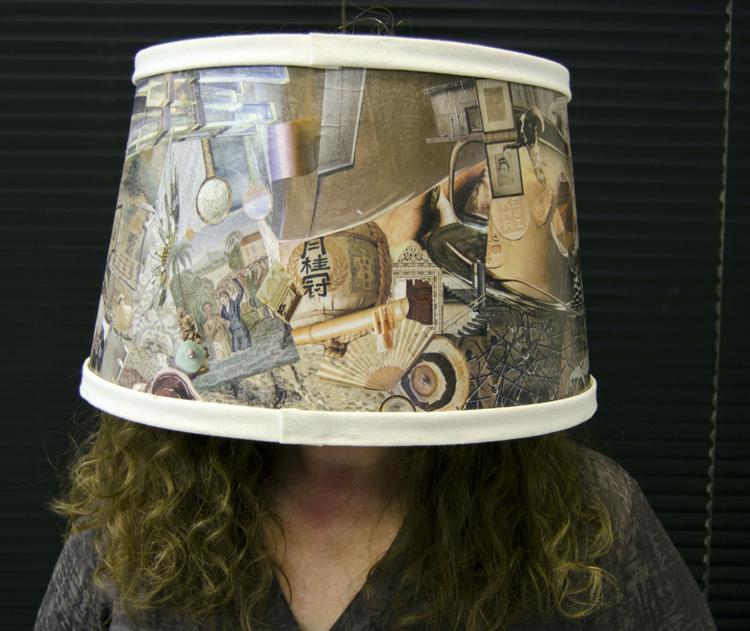 Weekender: What kind of feeling do you have when you know a piece is complete?
You have free articles remaining.
Ignacio: "Relief…thank God…it's finally done. Sometimes I'm not totally happy with it and I keep adding things to it. With my art, that is easy, because I can just keep on adding things layer by layer. I'm relieved when they are finished, but it is also an accomplishment…I did that and no one can tell me it is not good enough."
Weekender: What are your go-to mediums?
Ignacio: "Paper collage. Technically it is decoupage because I put glue on the top instead of an acrylic. I used to put them on canvas, but now I put them on wood. I think they are sturdier on wood.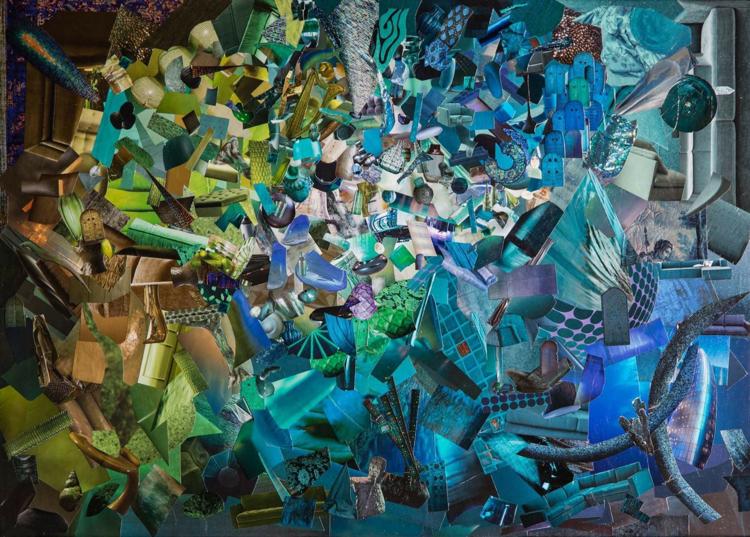 Weekender: Tell me about your creative process.
Ignacio: "It is a multi-step process. I spend hours cutting things out of magazines and putting the images in piles according to color. There is a process where I lay them all out on the floor, then move them to the canvas…then move them from one canvas to another. I keep shifting until it is done. When it is done, I move it to the last canvas and glue it down."
Weekender: What kind of subjects do you usually capture in your works?
Ignacio: "I'm not necessarily trying to send a message. Most of my pieces are just about the color and putting things in order. I've studied shamanism for years and love the idea of healing with imagery. What comes out in a lot of the work I do is pretty trippy, and it is not intentionally that way. People ask how I decide to put things where they go. I say 'it decides.' The finished product is almost like a message I didn't know was there."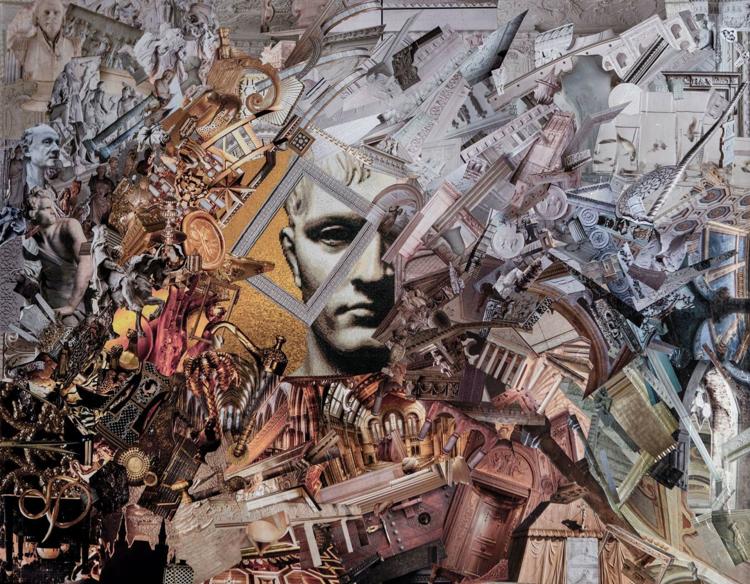 Weekender: What do you feel when you sell an original?
Ignacio: "Yay! Finally! It is also really painful. It is really hard to let them go…it is like your child growing up and going away to college and then they aren't yours anymore. It is weird, but I'm happy someone has them. I have to know that person will keep it and it won't end up on the side of the road in a year. It is difficult but you can't just NOT sell it."
Weekender: Describe a world where art has been banned.
Ignacio: "Shoot me. I couldn't deal with it. I don't think it would be worth existing. I don't even want to describe it. It is too dystopian. Notre Dame just burned and there are people out there who don't even care."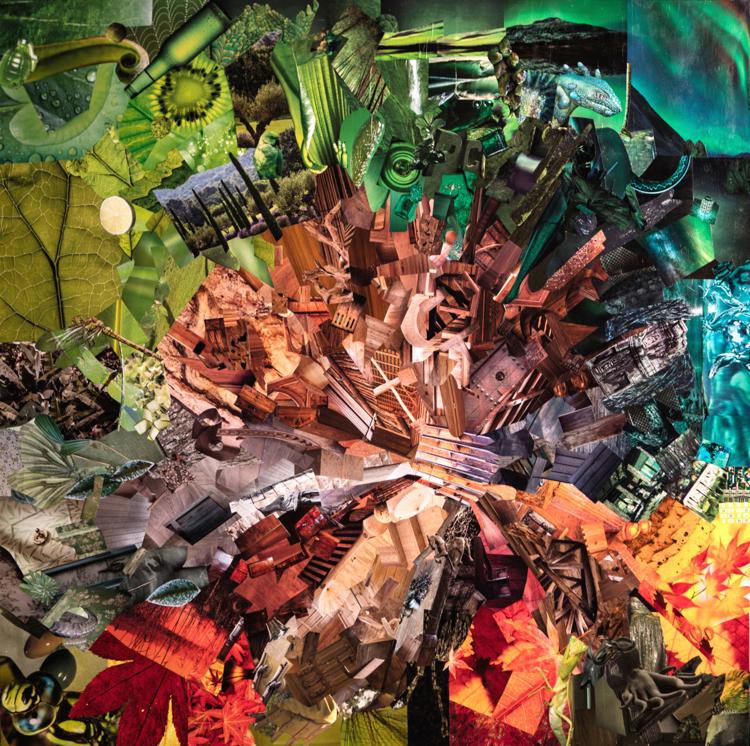 Weekender: What is your ultimate goal in art?
Ignacio: "It is hard to know because I'm so new to it. One of my main goals is to not be a starving artist. Having lost my space at the Benson Building I have no space to work. One of my biggest goals is to have a place to make art again. That is my primary goal."