Amanda Arlene Heyl is a self-trained artist from Merrill, Iowa.
She loves taking happy images and putting her own creepy spin on them.
She helps take care of her boyfriend's son and enjoys nature, hiking and being outside in general.
You can find her work on Instagram @amanda.arlene and on Facebook @amandaarleneartwork.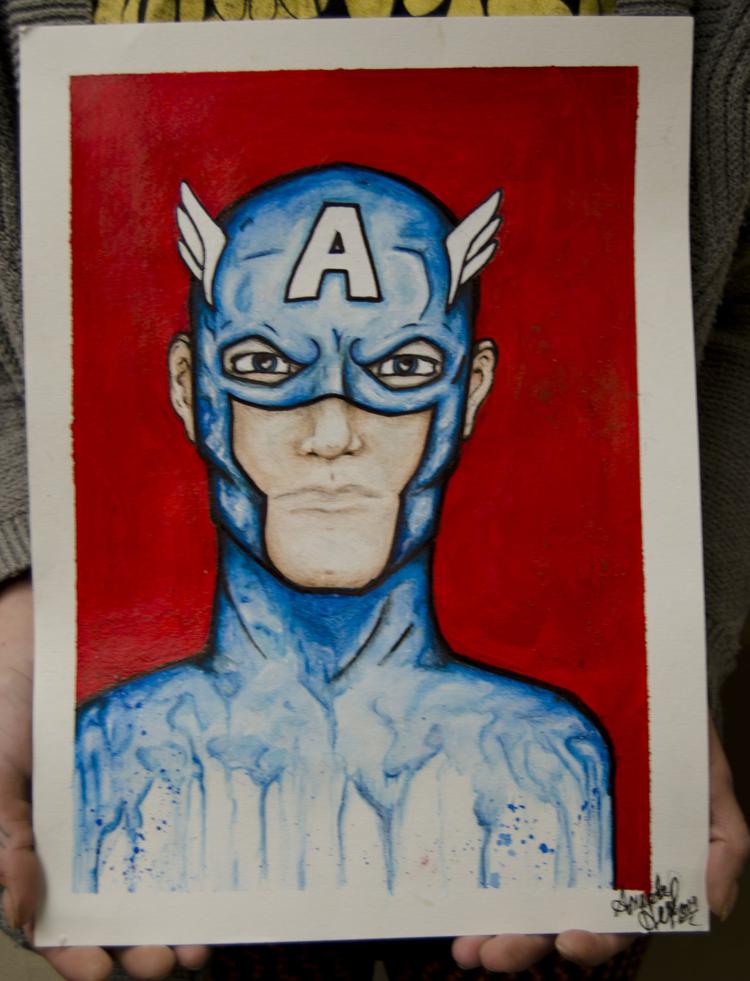 Weekender: When, how and why did you get into creating art?
Heyl: "I started in college when I was going into anthropology. I bought a sketchbook and I just decided to start doodling my stress away. It grew from doodling into abstract. It was a release; kind of like an art therapy. I fell in love with it, and figured that was my calling in college before I left school."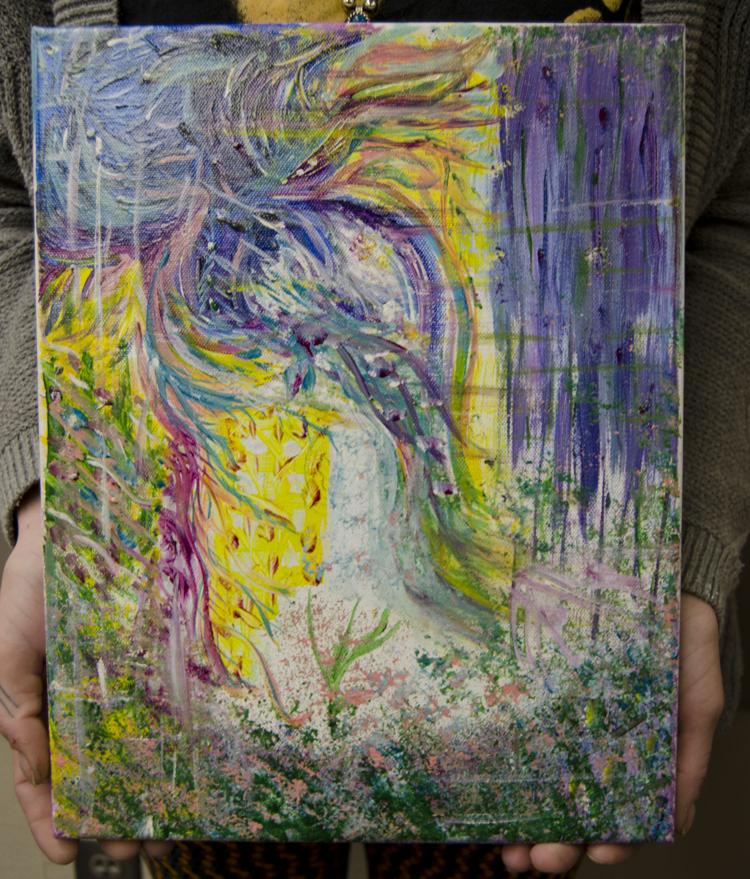 Weekender: What are your favorite subjects to create?
Heyl: "My comic book characters. Then I like my deer and my animals, but I always add a creepy twist to them. I love adding anything floral to my creepy pieces, as well. That kind of stuff is what I'm going with right now. Being self-taught, I'm always changing…right now I'm into the nature stuff. I want to get into creating my own comic book characters, but how can anyone match people like Stan Lee? I like doing my own version of established characters."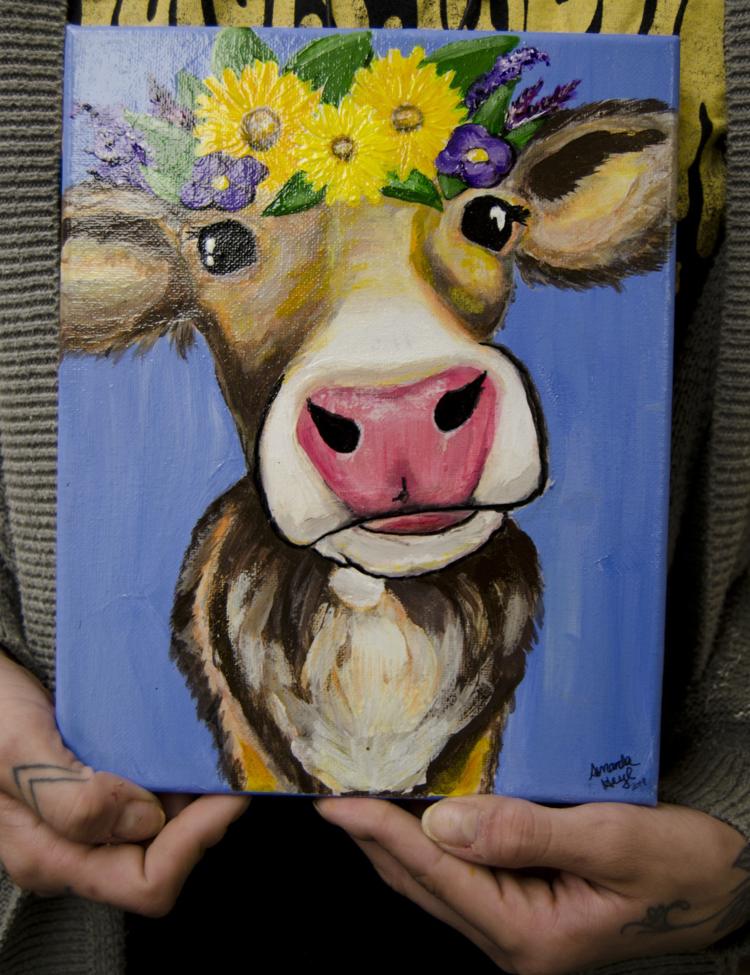 Weekender: Who are some of your artistic influences?
Heyl: "Ralph Steadman and definitely Tim Burton and Stan Lee. There are also some Instagram users that I enjoy following, as well."
Weekender: What in life inspires you to create?
Heyl: "I think the world needs something to look at and feel something that isn't negative. There is so much that is wrong; at least art is something that can bring better feelings to somebody. It can make you feel joy. Even if you don't like a piece, you are feeling something…you might feel it is an ugly piece…good; you felt something."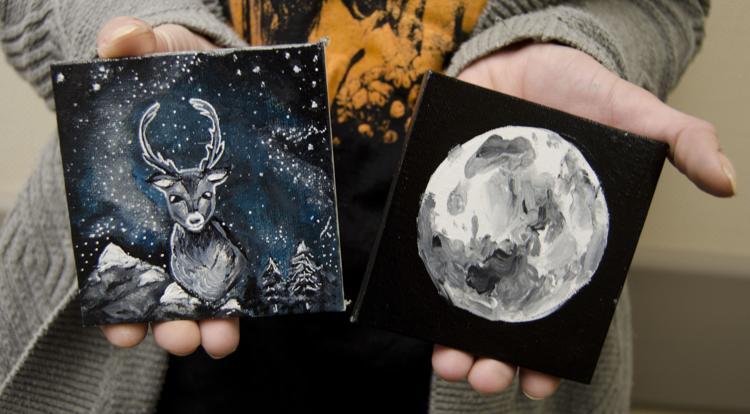 Weekender: What forms of media are your favorites to work with?
Heyl: "I would say acrylic…I'm a mixer, though. I use Copic markers, Sharpies and other stuff with my acrylics…even watercolors."
Weekender: How do different emotions affect what you create?
Heyl: "When I am a grumpy person it is a lot darker, I would say. My moods always reflect in my art. Even if I'm doing something happy, it will have a lot more black or dark in it. It will just come through."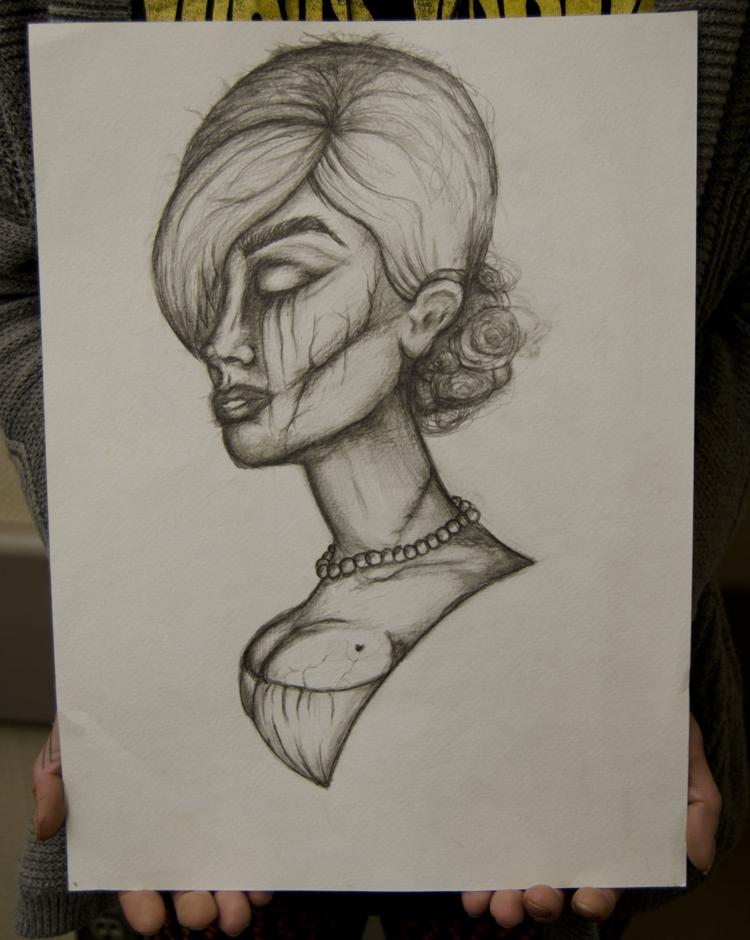 You have free articles remaining.
Weekender: How do you know when a piece is complete?
Heyl: "It's never complete. I guess a customer might think the piece is complete and they are satisfied with it, but to me it is hard to tell until I put the varnish on it. It is either not complete, or it is varnished. Not very many of my pieces are varnished."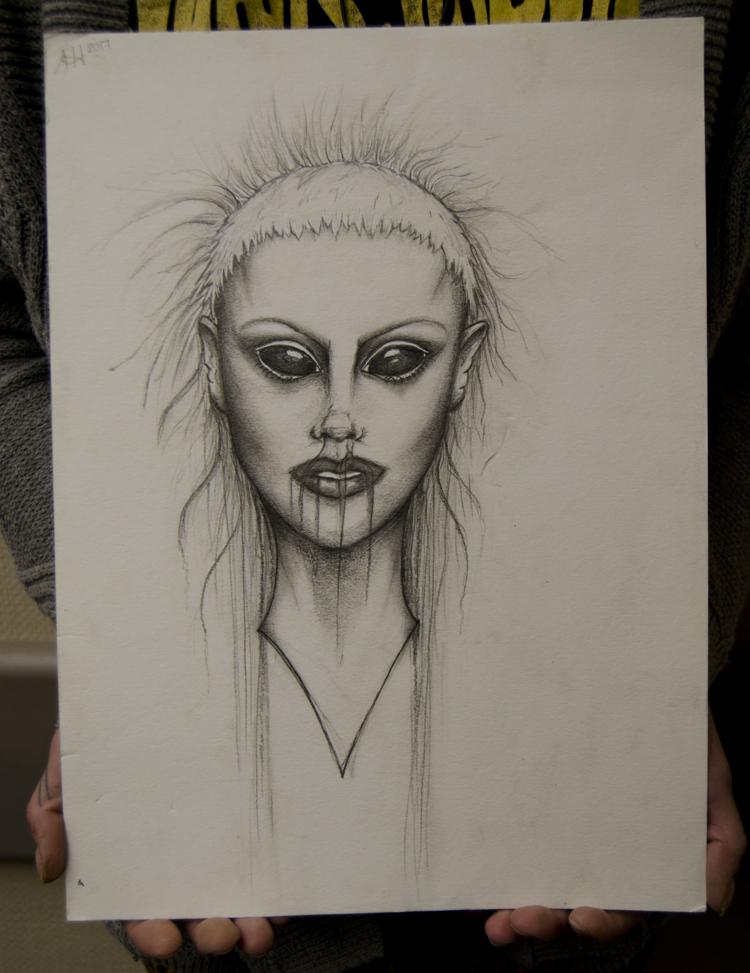 Weekender: What does it feel like to sell an original piece?
Heyl: "It brings me the most joy in the world, and then to see the person's reaction to what I created makes my heart melt. The person that commissioned my cow painting couldn't thank me enough and it made me feel so good that I could turn a blank canvas into something someone loves. It is hard, though, to let go of them; especially when I get an outpouring of feedback from a painting. Being a starving artist and having bills to pay takes care of that hurt, though."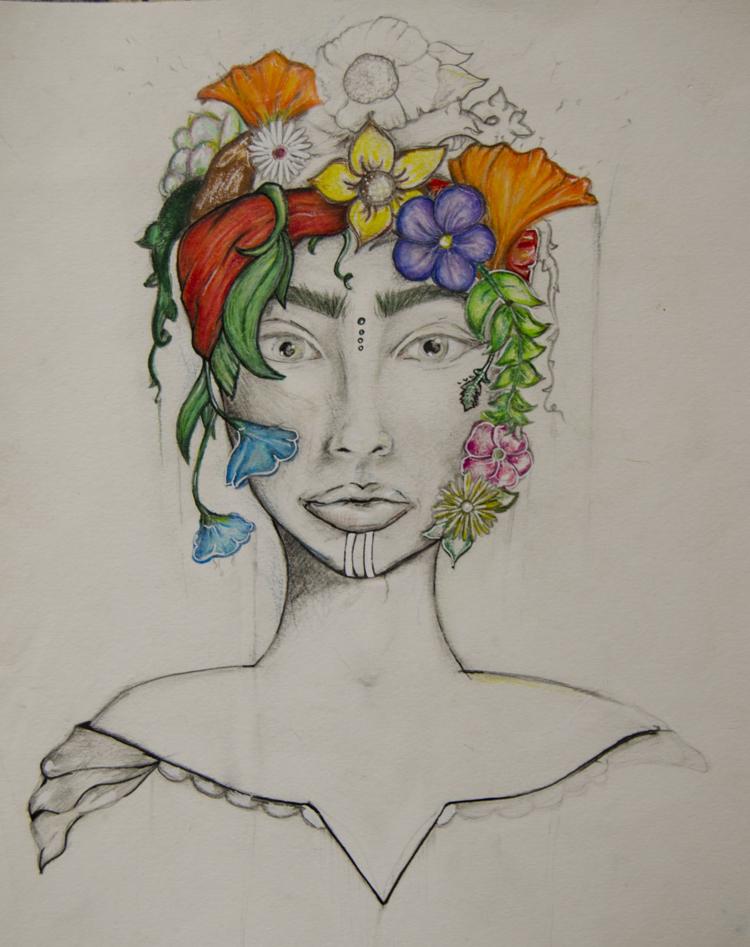 Weekender: What is your creative process?
Heyl: "I sketch things out in my sketchbook. If I'm doing a piece, especially a comic book piece, I'll research the character and see how I can make that character in my own style. Even with animals, I will try to spin it into a way that it doesn't look realistic. I don't do realistic much. When you are self-taught it is best to do research and almost copy the greats while learning their techniques. Music is always part of it; the setup, the space and the vibe to create a certain piece. I even go from piece to piece, so I'll be working on multiple pieces of art at the same time."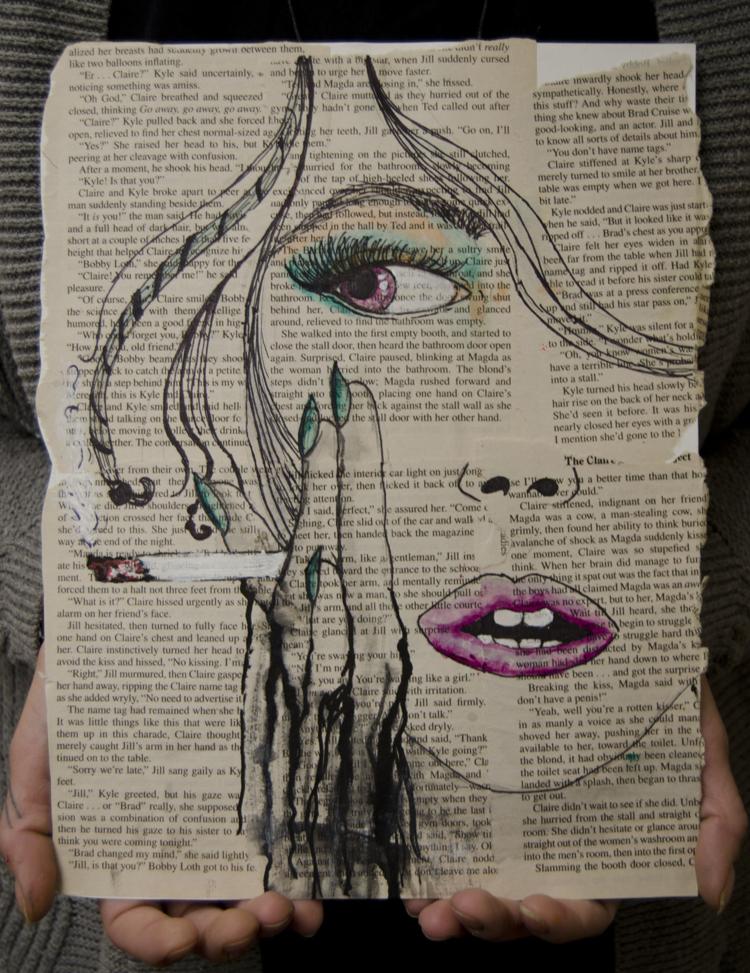 Weekender: Why do you create art? What does it do for you?
Heyl: "Everyone needs their calling in life; their purpose. This is my calling. It makes my soul full, I guess, because I'm a soulful person. It just feels good to do it."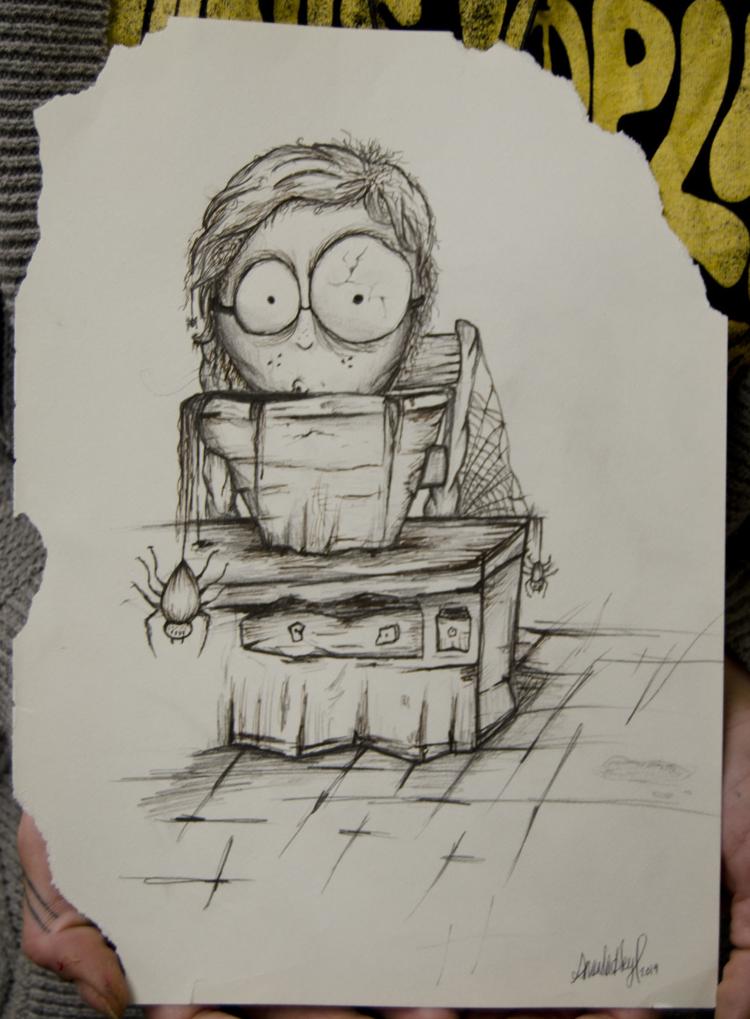 Weekender: Why are you attracted to the works of Burton and Steadman?
Heyl: "Because they make people think a little more. It is not the normal, pretty art people tend to look at."
Weekender: Do you ever have to force creativity, or does it always come naturally?
Heyl: "If I'm doing a commission piece, I have to force it. I usually get into my flow once I've started. When people are a little more lenient about what they want, that helps me a lot."
Weekender: Imagine and describe a world devoid of art.
Heyl: "Oh God…it would be terrible. I imagine an apocalypse. There would be no self-expression. It would all be gone. It would be a pretty un-colorful world…terrible.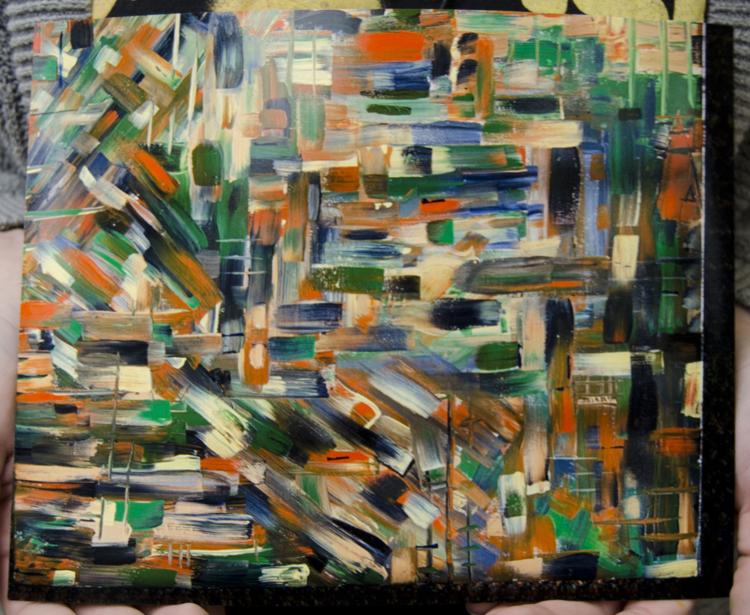 Weekender: What is your ultimate goal as an artist?
Heyl: "To be able to share my art with the world. It is a very broad goal, but I don't want anything specific. I just want people to see my art. I'm a very versatile artist. I like challenges and I'm open to them. It helps me learn."