As a journalist, Ally Karsyn has great passion for both hearing and telling stories.
She moved to Sioux City around seven years ago to cover the nighttime crime beat for the Sioux City Journal, then moved to writing features. While she still was employed by the Journal she started a live storytelling series, which would eventually come to be known as Beacon Story Lab Live. Since then the story labs have gained popularity and have seen large turnouts for the events.
But what is it about a story that unites the audience with the storyteller?
"Healing begins when vulnerability is met with compassion," said Karsyn. "There is something special about gathering people in that room to have a shared experience while hearing these stories. I started this three years ago and, in that time, the media landscape has changed so much. I noticed a trend of people being really mean online; it wasn't a shocking revelation, but part of me wondered if you took away somebody's keyboard, if they would still be mean to your face.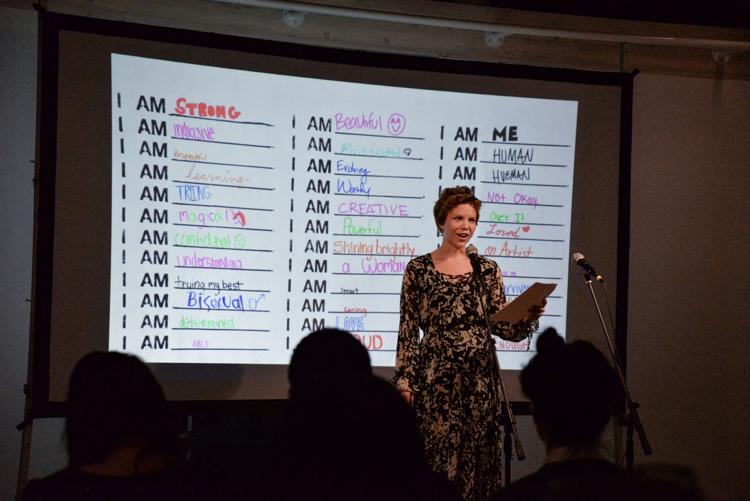 "Another thing I noticed was that people read headlines without reading the story. With this live storytelling, the audience listens to a story in its entirety. We cap the stories at 10 minutes."
Karsyn's idea for hosting live storytelling was born from an experience she had in Chicago when she was still in college.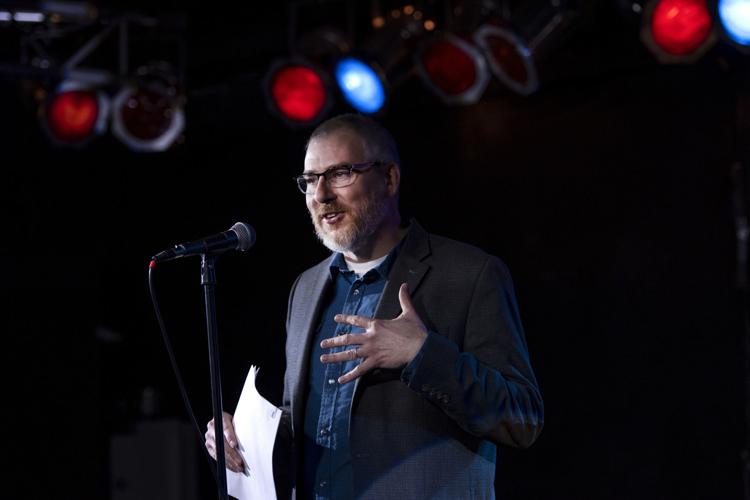 "I had never heard of anything like this before, but I ended up at this coffee shop/bookstore for 'Essay Fiesta,'" said Karsyn. "It was a community of artists and writers sharing their works. There was a guy with a story that stood out to me. It carried a message of resilience when I needed to hear it. That's what continues to inspire me to this day, and also comes back to how stories can unite us."
You have free articles remaining.
Karsyn's story labs garner a large and diverse audience. People of all ages come to hear fellow Sioux City citizens talk about poignant experiences. There is usually an average of about 70 to 80 people in attendance per show.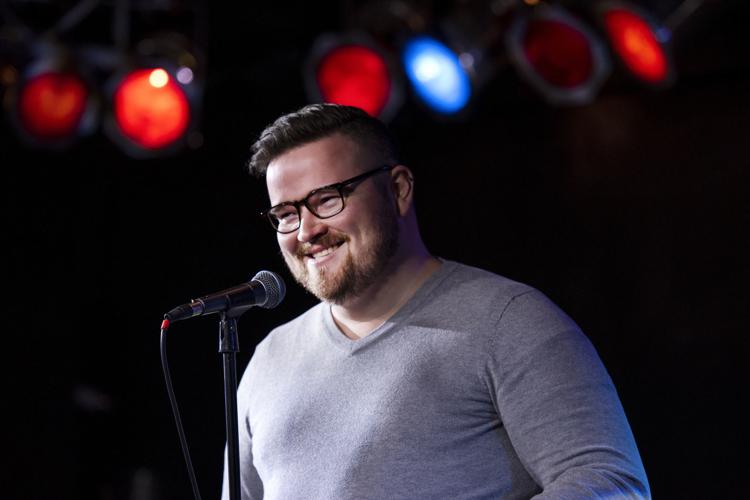 If you are interested in sharing any stories or anecdotes of your own, you can do so by submitting a rough draft to Karsyn. She picks stories that flow well with each other and deal with the theme of a given night. If your story is picked, the story goes through a collaborative editing process in which you and Karsyn work on polishing the piece.
"I make sure to tell the storytellers that they are the experts of their own lives," said Karsyn. "Only they can tell their stories. I think that is empowering to them. Live storytelling is a place for people to be seen, heard and celebrated just the way they are."
Why is Karsyn so revved up about her story lab? Why does she go out of her way to provide this experience to the community?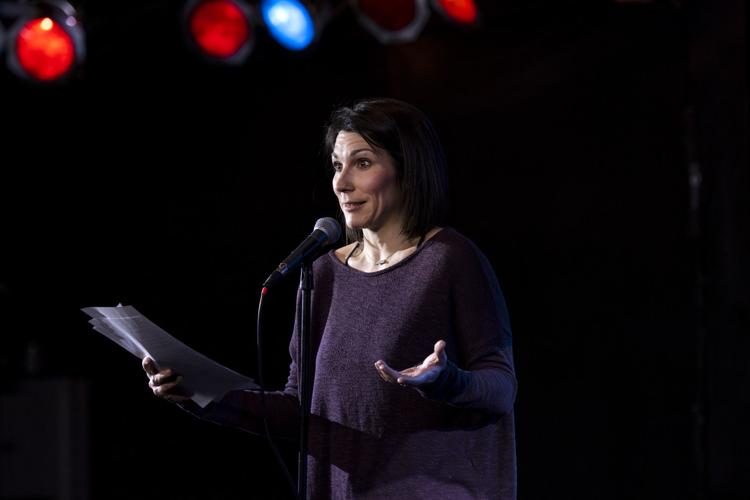 "When I first started this event I just needed a creative outlet," she said. "I needed a place to be seen and heard, and other people wanted that as well. It's been really healing for me. It was my way of coming to terms with the fact I had married someone with a serious drinking problem. It was a way to publicly process that and make the decision to leave him. It gave me my life that I have right now, which I love. I didn't know that's what I was looking for when I started this. It's still about that healing, but more for other people than for me. I have taken a step back to let other people in the spotlight to tell their stories."
Upcoming themes: Lost and Found (April 3, Stone Bru – Dakota Dunes), Becoming, American Dreams and Fish Out of Water. If you are interested in submitting a story, check out the Facebook page @BeaconStoryLab.