Is there a better way to get ready for Christmas and raise money for child advocacy than having a beer yoga Christmas benefit?
The Court Appointed Special Advocates, or CASA, is a group that specializes in advocacy for less fortunate children thrown into the court system after having issues with home life. On Dec. 16, Macy Vollmer, Mitch and Emily Martin will be hosting a beer yoga benefit at The Marquee with all proceeds going to this advocacy group.
"Mitch came to me with the suggestion to do this event," said Vollmer, owner of Om Sweet Om yoga. "I knew that I wanted to use beer yoga and our business to give back. We had plans to do a charity show, but were indecisive about what charity we wanted to benefit. Mitch suggested CASA and after learning more about the group, we decided upon that. This time of year they get overlooked due to Toys for Tots, which is also an amazing organization. This is something that is important all year 'round, and this is the time of year I want to give back."
Vollmer is passionate about this cause because she has a daughter and would be heartbroken if she had to go through this system.
"God forbid something happened and she needed these services," Vollmer said. "I've always loved kids and have been sympathetic toward children. This benefit affects our community. The kids are the future. These children are going to grow up and become professionals and contributing members of our society in Sioux City and I want them to have the best possible shot at life.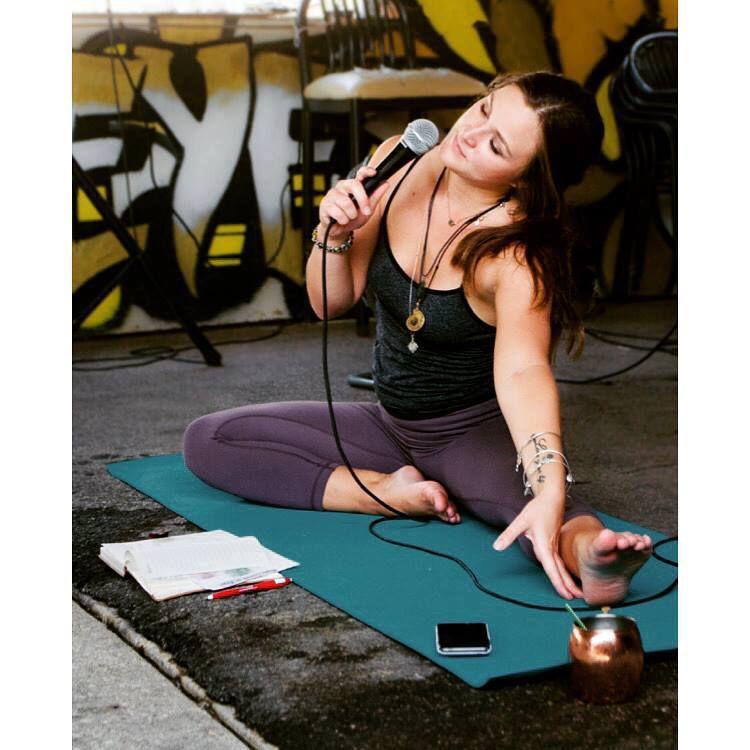 "Being in yoga, you realize your past traumas affect your future more than you could ever imagine. Yoga helps minimize these past traumas. I think it's good for everyone."
Emily Martin used to work for CASA.
"I wanted to volunteer somewhere, but didn't know what the volunteer experience would be like for me," said Martin. "(CASA coordinators) told me how the volunteer process affects kids' lives. I feel it was the best use of my volunteer time that made the biggest impact. That is what appealed the most to me. I've seen first-hand the positive outcomes that having a CASA advocate on a child's case makes."
One hundred percent of the money raised at this beer yoga event will go to train CASA volunteers and employees so this service can continue to help children in need of assistance in the court system.
In addition to beer yoga, there will be artists displaying their crafts, food provided by Jeff's Tree Service, live music by Bruce Veneziani, Her Grace, C-Note, DJ Levi Maxfield and My Enemy. Carl Sparkz will be performing a fire-dancing act. Also, a raffle featuring items and gift certificates from Evolve yoga, The Marquee, PBR, The Studio, Science Nutrition and Daga's Mexican Grill, will be held. Admission is free, but there will be an opportunity for donations.
What message would the leaders of this benefit like to say to the children involved in CASA?
"Be patient," said Martin. "There is a silver lining. You will have a sense of permanency at some point in your life. No matter whether you are with your family, foster family, brothers and sisters…enjoy Christmas no matter who you are with."
"I had a lot of childhood trauma and it didn't really affect me until I was in my teens," said Vollmer. "This is a great organization to help the children. Accept the help and continue to stay strong. Regardless, you are loved and you are somebody. Everyone was put here for a purpose…sometimes it takes longer than others, but you will find your purpose.
"The Marquee is one of the greatest venues around town. I've been to several benefits here and they are always willing to reach out and help the community in any way they possibly can."