Following the footsteps of Sioux City's well-established hot dog joints, Varik Jolin and Keith Robinson of Schweddy's Hot Dog Shop honors their frankfurter forefathers while also catering to a new kind of clientele that's eager for a wiener after a night on the town.
Sioux City restaurants like Coney Island, Milwaukee Wiener House and George's Hot Dog Shop have spent years honing their craft and specializing in their own variations of the mustard-onion-chili dog, becoming beloved local eateries in the process.
Although Schweddy's offers the same ol' classic dog, Jolin and Robinson don't let traditions get in the way of fun.
"As kids, we grew up eating Milwaukee, George's and Coney Island," said Jolin. "We also wanted to be a part of those staples in Sioux City."
But, Robinson added, "We go bigger and we load 'em up. We're not skimpy about it."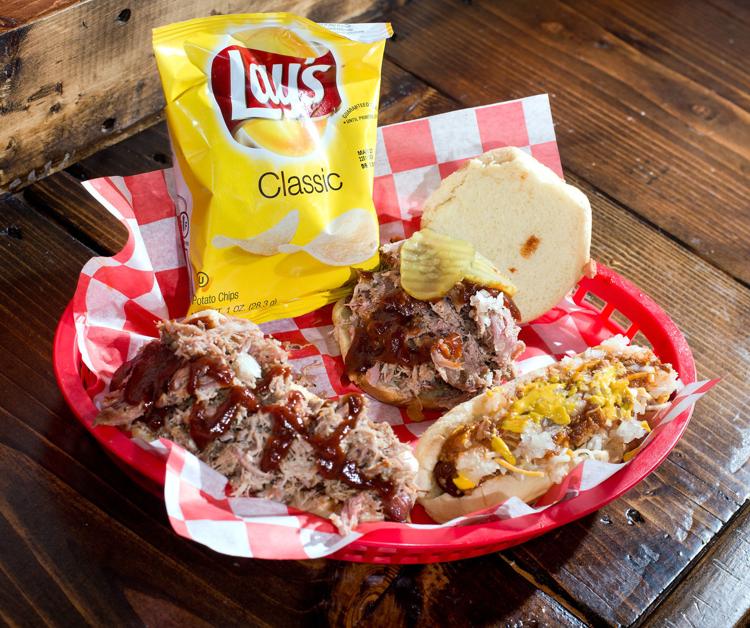 In addition to the traditional chili dog toppings, Schweddy's piles on shredded pork and homemade BBQ sauce for its Pulled Pork Dog and even pepperonis and mozzarella cheese for a Pizza Dog.
Of course there are other options like pulled pork sandwiches, meatball subs, pretzels and loaded nachos to appease the appetites of those who aren't dog lovers.
But for those who prefer Schweddy's all-beef weenies, there's room for customizing. Jolin and Robinson have onions, relish, sauerkraut, jalapenos, black olives, pineapple and other additives at their disposal; things that never would have worked when Schweddy's was a hot dog cart, originally offering simple chili dogs to customers leaving bars like Court Street Tap, Bergie's and The Chesterfield.
Back then, Jolin called the cart Schweddy Wieners, a reference to the 1998 "Saturday Night Live" sketch in which two NPR radio hosts interview a baker named Pete Schweddy (played by Alec Baldwin) about his favorite holiday treats, "Schweddy balls."
"In a hot dog cart, you're restricted on what you can do, so now we're way less restricted," said Jolin, who opened the 211 Fourth St. restaurant with Robinson Feb. 16.
The two friends said they had numerous conversations about opening a hot dog joint somewhere in their hometown. After eyeing Schweddy's current location for quite some time, Jolin and Robinson are pleased with the space they've secured next to Bergie's Bar, Crash! Boom! Bang! Whiskey Hole, Bodega 401, Work & Church Booze Parlor and Hard Rock Hotel & Casino Sioux City.
With nightlife buzzing around that side of town, Jolin and Robinson have noticed an increase in activity after 8:30 p.m. during the weekends. And that's probably thanks to the restaurant's unique locale and the fact that it's open well after midnight on Fridays and Saturdays. Many customers, Jolin noted, have migrated over to Schweddy's from concerts at Hard Rock.
To complement those patrons, Schweddy's is equipped with music-themed décor on one side of the restaurant – the other side is adorned with black and white photos, a few of which reveal an older side of Sioux City. "We're trying to get any local artists to bring something down to put on our wall, even if it's just to loan it to us," said Robinson. "D.A.D. was in here the other night and gave us a [vinyl]."
If Schweddy's isn't remembered for its tongue-in-cheek name or eclectic decorations, Jolin and Robinson hope customers remember the food, the portions and price tag.
Robinson said, "Good product. Lots of it. Cheap."
Which are the kinds of things you want to hear after drinking one-too-many shots and are in need of some grub before the cab ride home. That's where Schweddy's stands out from its hot dog joint predecessors.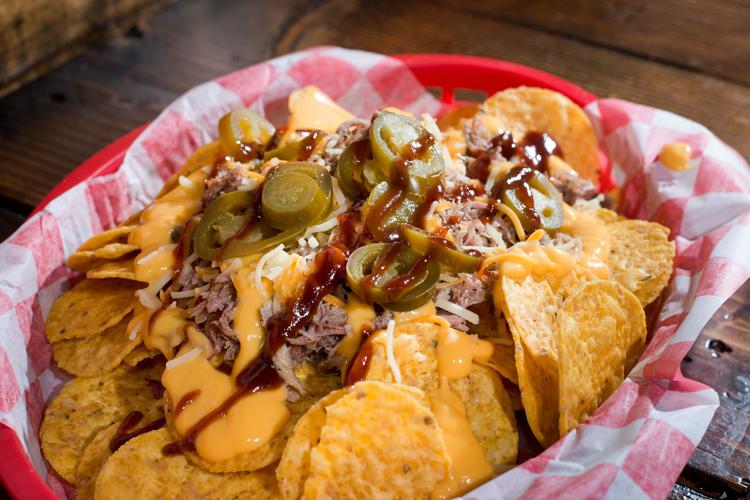 "These other places have been here for years and we want to do the same, you know," said Robinson. "We'll keep it going and keep everyone happy. Everybody loves food."
And the guys already feel welcome in their new home. Neighboring bar owners stopped by and offered pearls of wisdom and suggestions, which further fueled Jolin's and Robinson's desires to impress their Sioux City clientele.
"I'm stoked, man," said Jolin. "I can't believe it's real."