Imagine a world void of visual stimuli where you can only depend upon sound, smell, taste and touch to navigate life. This is the world of Sioux City rapper, app creator and vehicle mechanic TJ Fredricksen.
Fredricksen lost his eyesight after complications with a back surgery cut off the blood flow to his optic nerves.
To tell his story, 26-year-old Fredricksen sat down for a Q&A session:
Weekender: Tell us about yourself and your background.
Fredricksen: "I was born and raised in Sioux City and went to East High School. I'm really into cars and had this dream of being a famous race car driver, rally racing and stuff, but I realized that was kind of expensive and probably wouldn't happen. I then started thinking about web design and creating apps. After going blind, I started attending Western Iowa Tech and studied motorcycle mechanics. I thought maybe instead of getting a job I could work on the motors of cars, bikes and lawnmowers from my garage. I'm currently building a car."
Weekender: When did you start rapping and who are your influences?
Fredricksen: "I started going to shows, and the friends I made told me I should start performing. I decided to write a song. A buddy of mine, Rev (local rapper), recorded it for me and kept pushing me to make more. He threw me onto a show, and, at that point, I was 23. I have a bunch of influences, and I really like our local scene. There are so many good ones in Sioux City alone; Warren Peece, Rev, DAD, Brady Raps and HeKills. There are others from around the Midwest, also. Steady P really helped me a lot with figuring out the business end of the industry. A couple people I enjoy listening to that motivate my music are Lil' Wayne and Mad Child. I've loved hip-hop since I can remember. My first album I ever bought was 'Big Willie Style,' by Will Smith."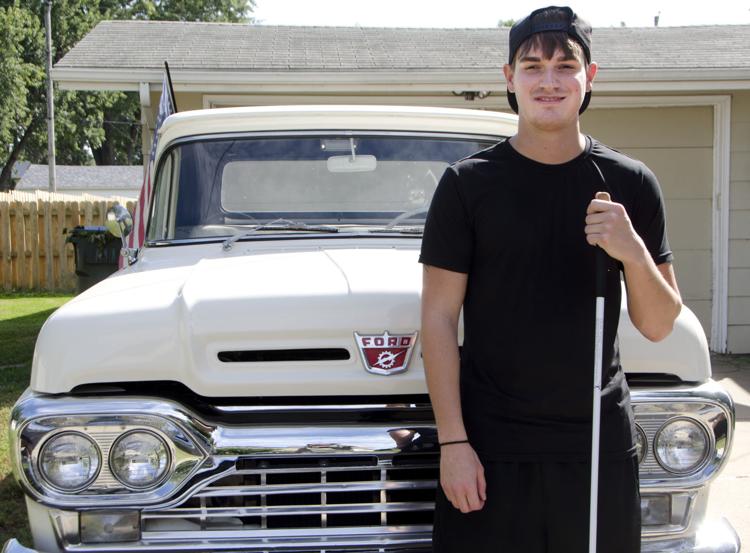 Weekender: What was your life like before you went blind?
Fredricksen: "It was good. I had big dreams of racing my Monte Carlo, the first car I bought when I was 16. I always thought I wanted to build it into a pretty quick car for what it is, and I'm still working toward that. I was also into motorcycles before I went blind and I worked at Harley Davidson. I bought a motorcycle and spent a lot of time riding it. I miss doing that a lot. I was an average, normal kid who liked to play video games and go cruising."
Weekender: How did you lose your sight?
Fredricksen: "I had a back surgery when I was 18 because I had a bad back. I went blind from that due to loss of blood and my blood pressure was too low for too long, killing my optic nerves. I only see blackness out of my right eye, but I have a small bit of peripheral vision out of my left eye. I can vaguely see some light, shapes and shadows. I was going to college but dropped out after going blind. I decided to go to Iowa Department for the Blind in Des Moines. I learned my basic needs of living a life as a blind person. Toward the end of me being there, I got really sick. The rods they had put in my back during my surgery were infected, and I ended up having to take them out. It was almost like my blindness was for nothing."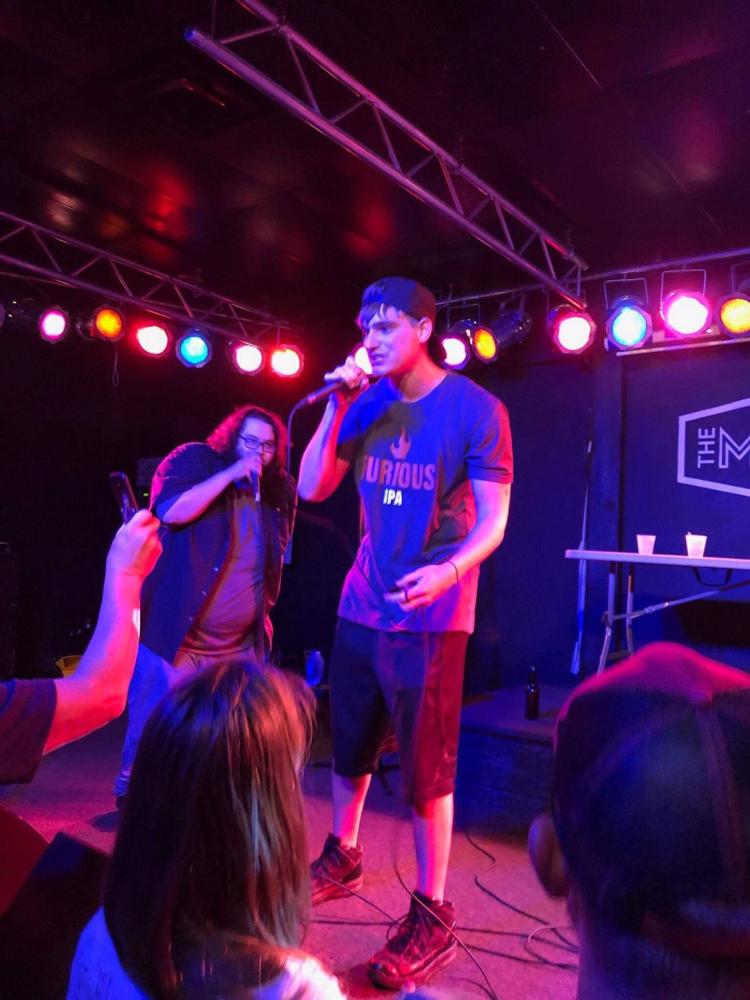 Weekender: How did you first know you were going blind?
Fredricksen: "I woke up from the surgery and the staff was shining lights into my eyes. They told me my pupils weren't responding to the light, and I thought it was because I had just woken up from anesthesia. They asked how many fingers they were holding up and I answered correctly. They asked a few more questions, and I was giving the right answers, but my sight faded to black while they pushed me down the hospital hall. I couldn't see anything anymore."
Weekender: How has life changed since you lost your sight?
Fredricksen: "Before I lost my sight, my family was together. My parents separated right after I went blind. That just kind of added to the craziness of life. I felt like everything was kind of taken from me when I went blind. I used to be super against drinking and my goal was to never drink, but when I lost my sight, depression kicked in. I knew I'd never be able to drive again, so I didn't have to worry about getting an OWI. My 21st birthday was when I had my first alcoholic beverage, and the goal I'd had for so long was ruined."
Weekender: Emotionally, how did you take the loss of one of your senses?
You have free articles remaining.
Fredricksen: "At first I was in the hospital doing rehab. I was so focused on both learning to walk again and getting rid of my back pain. When I got back home from rehab things kind of set in. Friends aren't always there anymore when you lose a sense. Women go through the same sort of thing when they have a kid and aren't as accessible to their friends. I kind of get that feeling now. My friends were probably thinking we couldn't go out and do much since I went blind. I felt that way for a while until I met Rev and started hanging out in the music scene."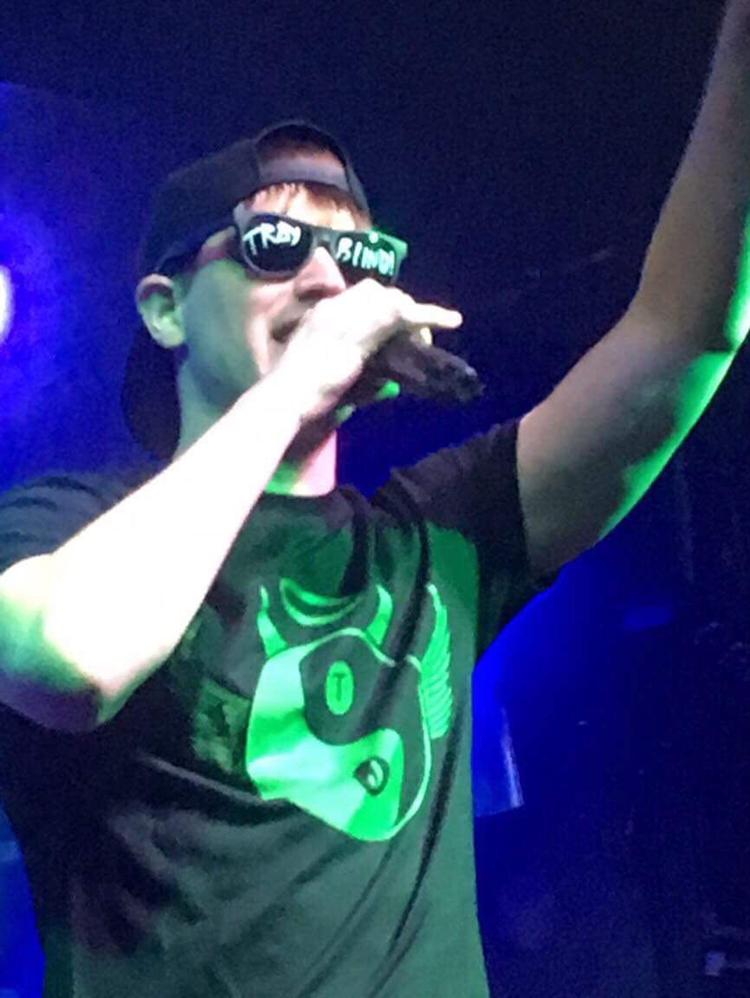 Weekender: What is the last thing you remember seeing?
Fredricksen: "Right before I was put out, the hospital staff told me they were going to put an IV in my arm. They poked me and missed. Blood was pouring out of my arm. They tried again, missed, and there was even more blood. They poked my other arm and missed again, and there was just blood everywhere. They then decided to put me to sleep and insert the IV while I was under. The last thing I saw was just blood all over my arms. The other thing, which isn't quite as gross, was the carpet at the hotel I was staying in the night before my surgery. The carpet was pink and purple zebra print. I thought it was the most hideous carpet I'd seen in my entire life. I wondered what they must have been thinking when they put the carpet in. I can still see that ugly carpet."
Weekender: How do you navigate technology and social media now?
Fredricksen: "I have a talking computer and a talking phone. I use an iPhone with the Voiceover app. It tells me whatever is under my finger. It talks, and I can type with it. It's cool because you don't have to have any sight to use it. Nothing even appears on the screen, I just navigate it using touch and audio. It's pretty cool."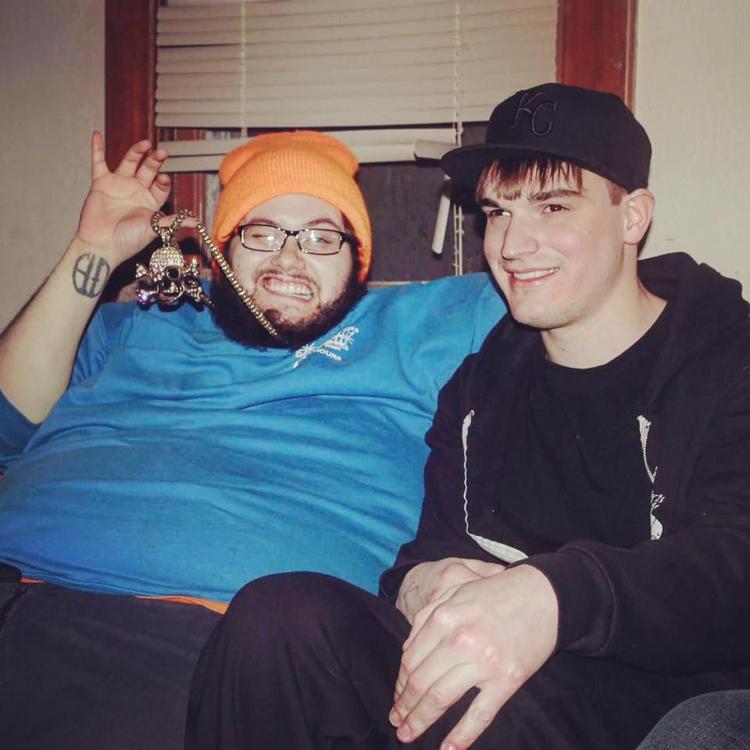 Weekender: Who has been your support system since this happened?
Fredricksen: "My mom and dad have supported me a lot since I lost my sight. My friend, Mauricio Rodriguez started hanging out with me after I went blind. He started picking me up and taking me to church. I'm not a religious guy, but I decided it was a good way for me to get out of the house and socialize instead of staring at walls all day. Rev has been pretty cool since I've met him, too. He would support me even when I didn't know exactly what I was doing with my rapping. Paul Jones has helped, as well, and has produced my last couple of albums. Another person who has helped support and influence me is my friend, Gloria. She's always there to help."
Weekender: Has blindness affected your lyrics?
Fredricksen: "It gives me something to write about…talk about what happened. It also has this effect on my thinking. I sometimes want to rap about cars, but people would think, 'Why is this dude rapping about cars? He's blind.' I feel a bit self-conscious about that subject, so I typically stay away from it. I also can't write my lyrics down and edit them. I have to build my words and lines in my head, like: 'Mr. Helen Keller, I done worked my body hard. Blind, deaf or crazy mama, I'm gon' be a star.' I build the lines, and repeat. It's difficult sometimes to try to build your first line. A lot of people get their ideas from looking at their surroundings, but that is something I can't do. I also have very vivid, colorful dreams where I can see, so sometimes I'll rap about my dreams."
Weekender: Is there a positive aspect to your loss of sight?
Fredricksen: "Everything negative has a positive, and vice versa. I've met some cool people who I think will be my friends for life. Some people tell me my story is inspirational, and I like that. I like helping people. I feel like it has made me mature quicker and have a different outlook on life. I was sighted, and I woke up blind. You can't take things for granted. I have to be thankful for what I do have. It sucks, and I don't wish anybody to be blind, but I have to keep enjoying life and helping others."
Weekender: Do you have any projects or shows in the works?
Fredricksen: "I'll be in the Mike Woods Unsigned Battle of the Bands on Oct. 20 at The Marquee. I also have a music video that should be out before New Years for Sioux City Superstars. Another thing is a new project I'm working on with Warren Peece."
Weekender: Is there anything else you would like to tell the Weekender audience?
Fredricksen: "I'm here on this planet with everyone else, and we have to make the best of it. Life is beautiful. You can be miserable or find reasons to be miserable. Life is short, and I want to enjoy it. If I ever get my sight back, that will be awesome and I'll enjoy that as well."