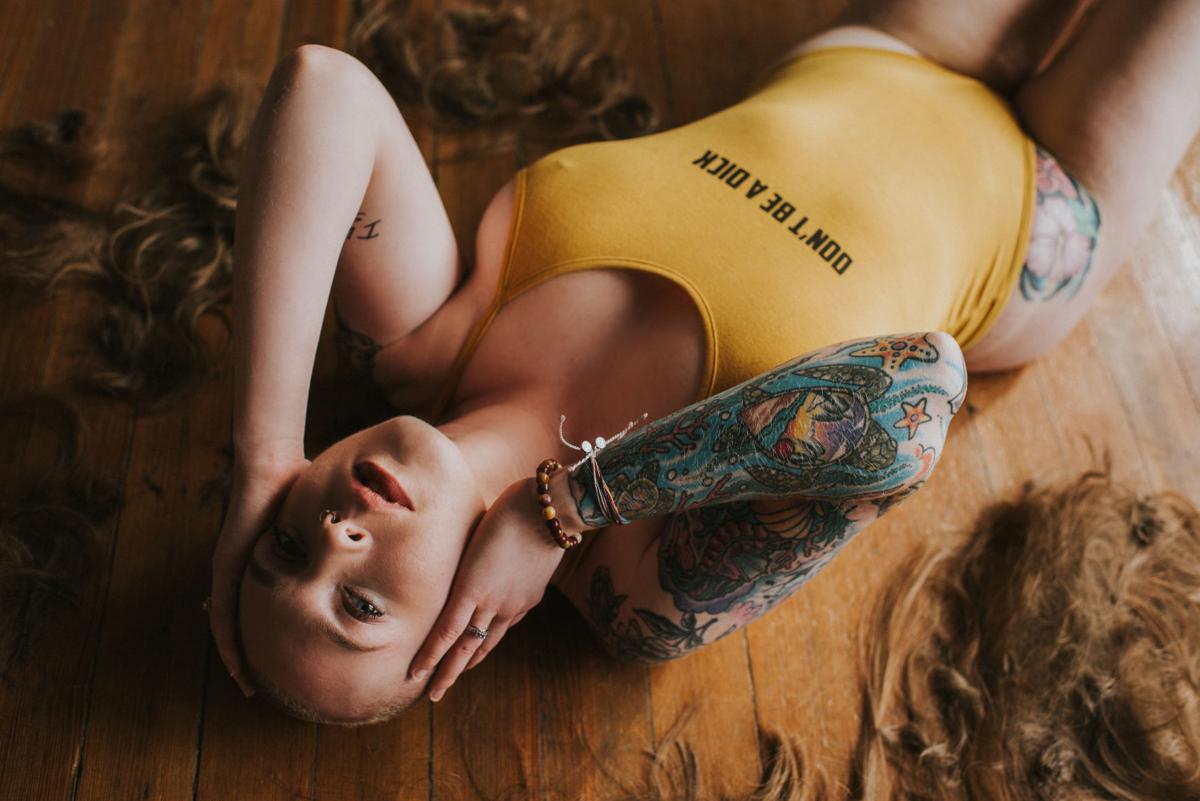 Everybody deserves to feel beautiful, and with Sarah Gill's body positive boudoir photography every woman has the opportunity to be a goddess.
Gill is inspired by the natural curves of women and wants every woman to feel good in their own skin. Outside of photography she occasionally does speaking engagements on body positivity and really enjoys meeting others through that. She does this because staying positive about one's own body strikes a chord with her.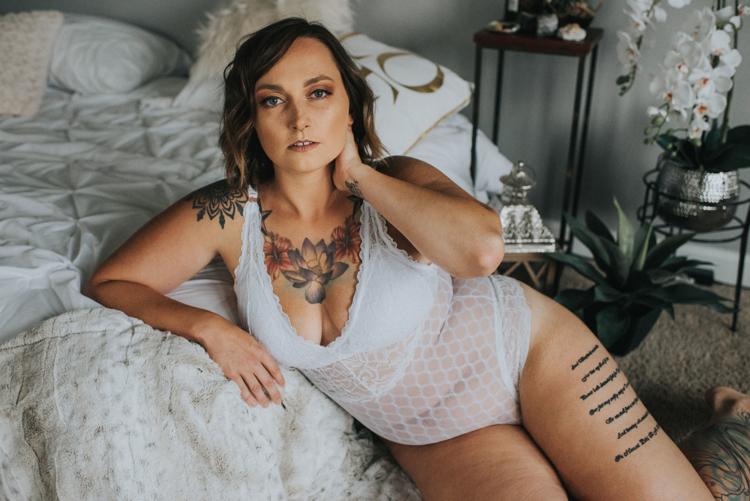 "I have suffered with anxiety and depression pretty much my whole life," said Gill. "In 2017 I hit a very low point where I thought I either don't want to do this anymore or I can change the way I see myself, talk about myself and feel about myself. In doing that it changed my career path as well as my life. I wanted to keep doing photography, but I also wanted to make a difference; I wanted women to see themselves in a positive light and feel good about themselves.
"Body positivity takes on a lot of different meanings for people. For me, when I do body positive boudoir I don't Photoshop things. I embrace the cellulite, the stretch marks, the scars, the bellies, all the rolls, the dimples; everything that makes us human and tells the story of our bodies and what we have experienced. Society is really good about making women feel bad about ourselves. We are constantly comparing ourselves to what we see on social media, magazines, television, movies…all of that. I wanted to do body positive boudoir so women can actually see other bodies that might look like theirs. Being able to see another woman that looks like you is empowering because you know you are not alone. Sometimes women comment on the pictures and say that they had never seen a woman that looks like them before, and that feels amazing."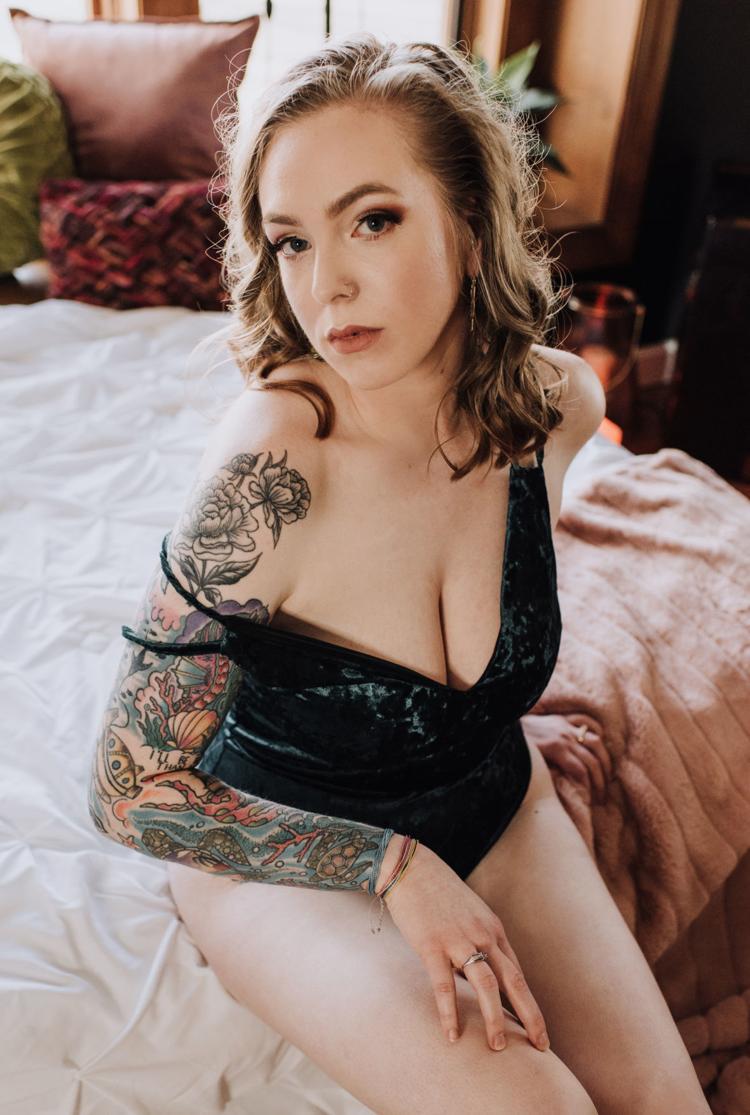 What does Gill think is the important part of women feeling comfortable in their own skin?
"You have to heal the mind before you heal your body," says Gill. "Sometimes our bodies shift and change; sometimes we get illnesses, sometimes we over-eat. When we can mentally see what we have been through, we can start to heal our bodies and live a healthier lifestyle. We don't enforce diet culture in our group; we are very much against diet culture, so I don't allow women to talk about the diets they may be on or about weight loss or gain…that could be triggering to women with eating disorders or women who may be struggling with their weight. If we can talk kindly about ourselves, we can start talking kindly about others.
You have free articles remaining.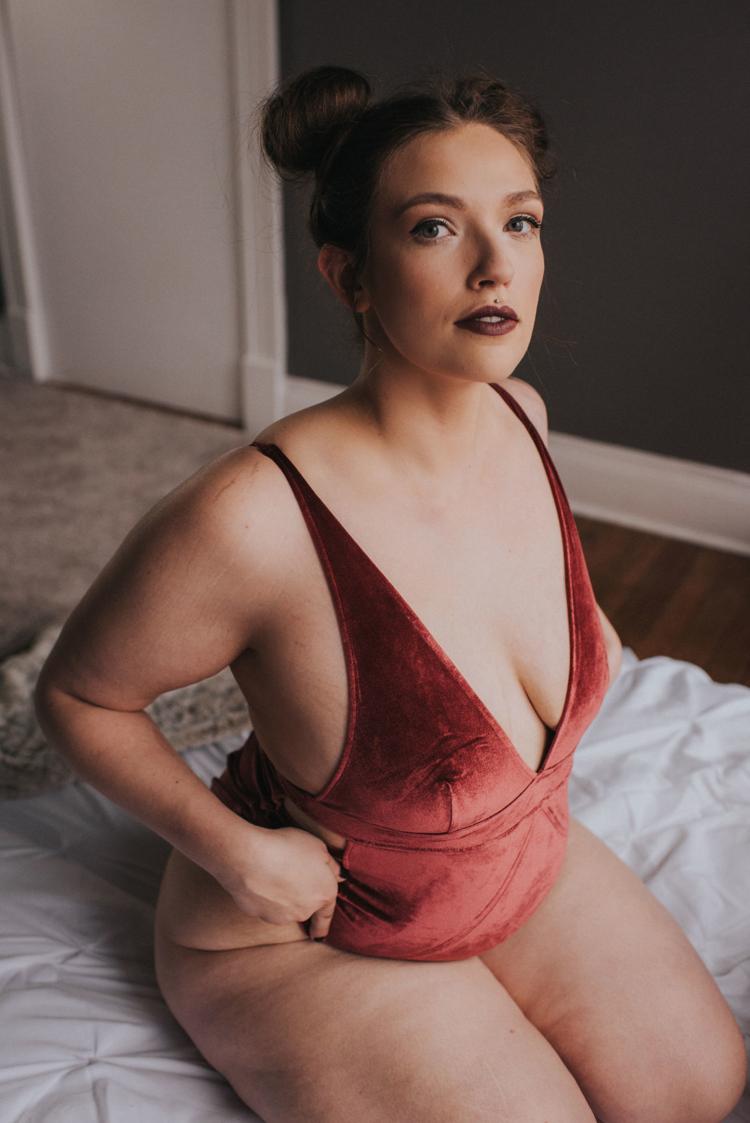 "My girls always know before they come in that we will be celebrating their body parts. That means their thighs, their bellies…all of that, so when they come in there is no sucking in, they just have to let it be. When they know that they can be in a safe space and be themselves it is a lot easier for them to let loose. A lot of the time they become more confident when I show them their image on the back of my camera. After that, there is a total shift-change and they become way more confident. Some girls don't even want to put their clothes back on and leave at the end of a session."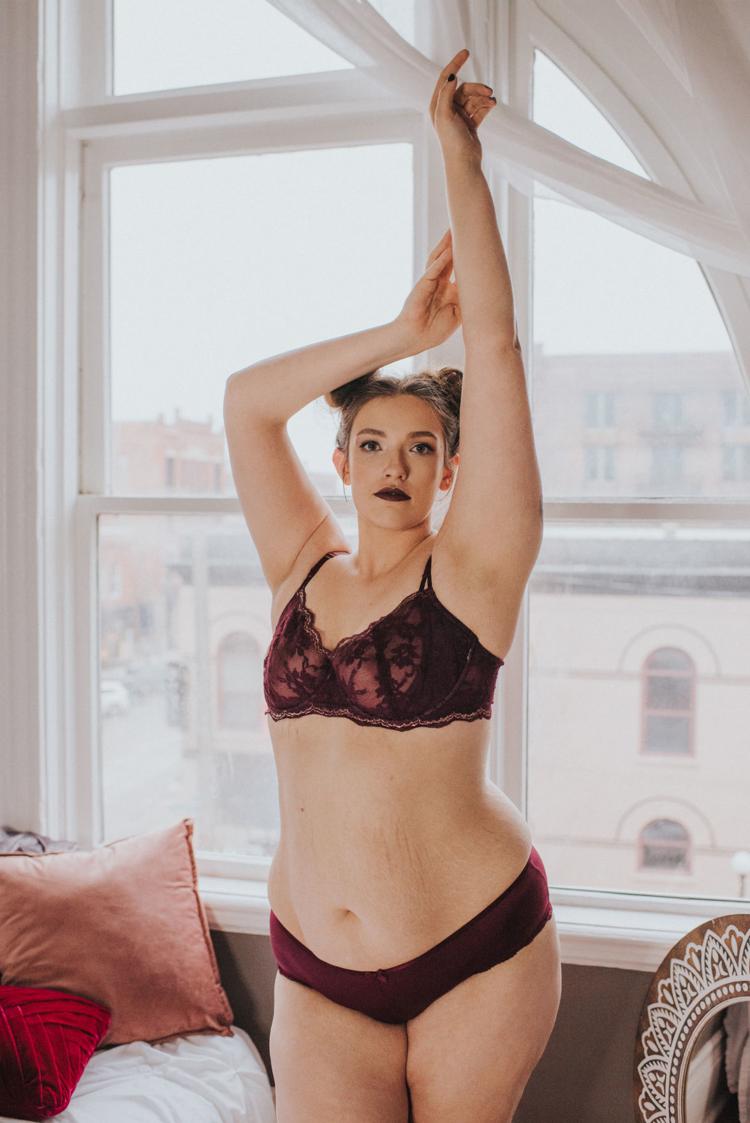 Thicker models like Ashley Graham have been turning heads on the modeling scene much more these days and Gill would like to see more representation from all body sizes.
"I love Ashley Graham for the sheer fact that she has helped pave the way for larger women in the modeling industry," said the photographer. "She has been vocal about loving herself, and in that respect I have seen women generally feeling better about themselves. Still, in my humble opinion, she is a sample size. She is still what society considers an attractive larger side. When you start getting into 3X or 4X size women, there is still not a lot of visibility for those kinds of bodies. I wish we could see more examples of larger women who are not just sample size."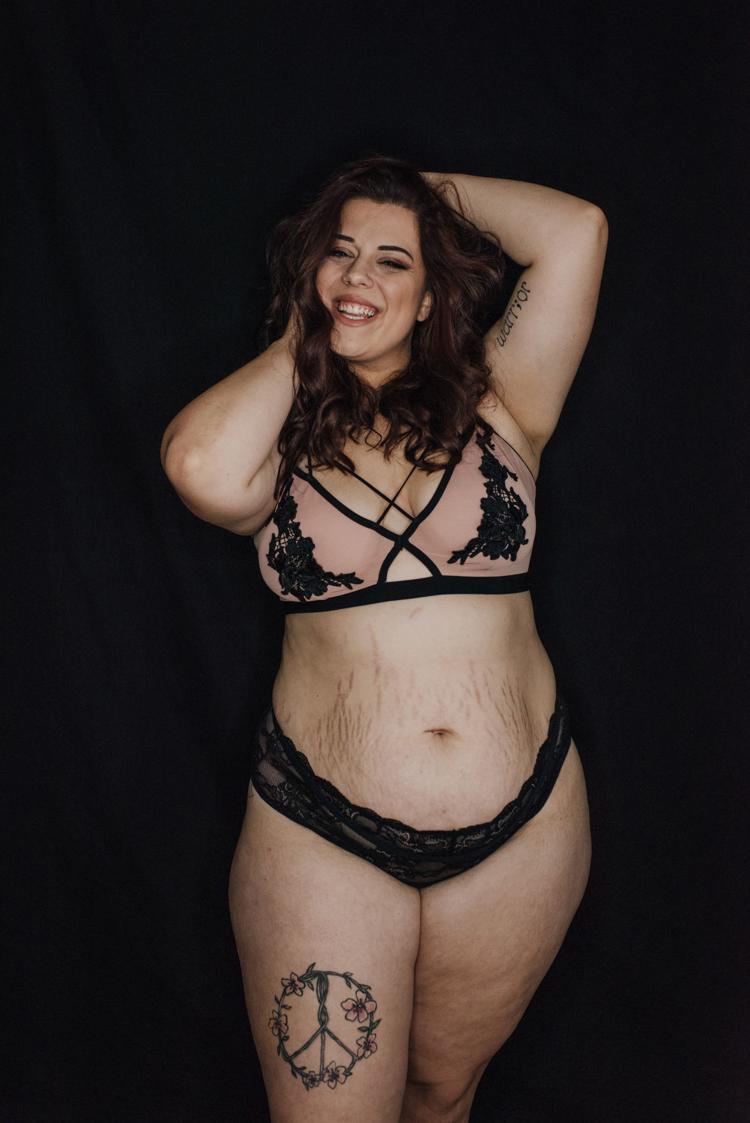 How does Gill make her models comfortable in the boudoir photography sessions?
"Music, obviously," said Gill. "I do also provide a boudoir closet with clothing from extra small to 3X and up. It takes the stress out of having to look for clothes to wear for the shoot. Trying on clothing can be very stressful for some women. We want them to be comfortable. I also have crystals in there and I run a salt lamp. Any woman 19 and up can book a session with me."
Body positivity boudoir isn't the only kind of photography Gill offers. She also does maternity, lifestyle, yoga and labor and delivery photography. Her studio is located next to Be Yoga in between The Diving Elk and Soho on Historic Fourth Street.
Gill also plans on leading a body image boot camp this summer. The course will be four to six weeks and will be designed to address how we talk about our bodies and the way we view other people's bodies.