If you are a hunter or are involved in non-active winter activities, there is a Siouxland company that makes warm clothing specifically designed for you, no matter your gender.
Shiver Shield was started 10 years ago by Brian and Rebecca McFarlane, formerly of Homer, Nebraska. Web designer Phil Ellis, who lives between Sioux City and Lawton, later joined the team.
Shiver Shield uses Aerogel insulation, which was originally developed by NASA. It is an ultra-thin layer of a foam-like substance that insulates all the products that Shiver Shield produces.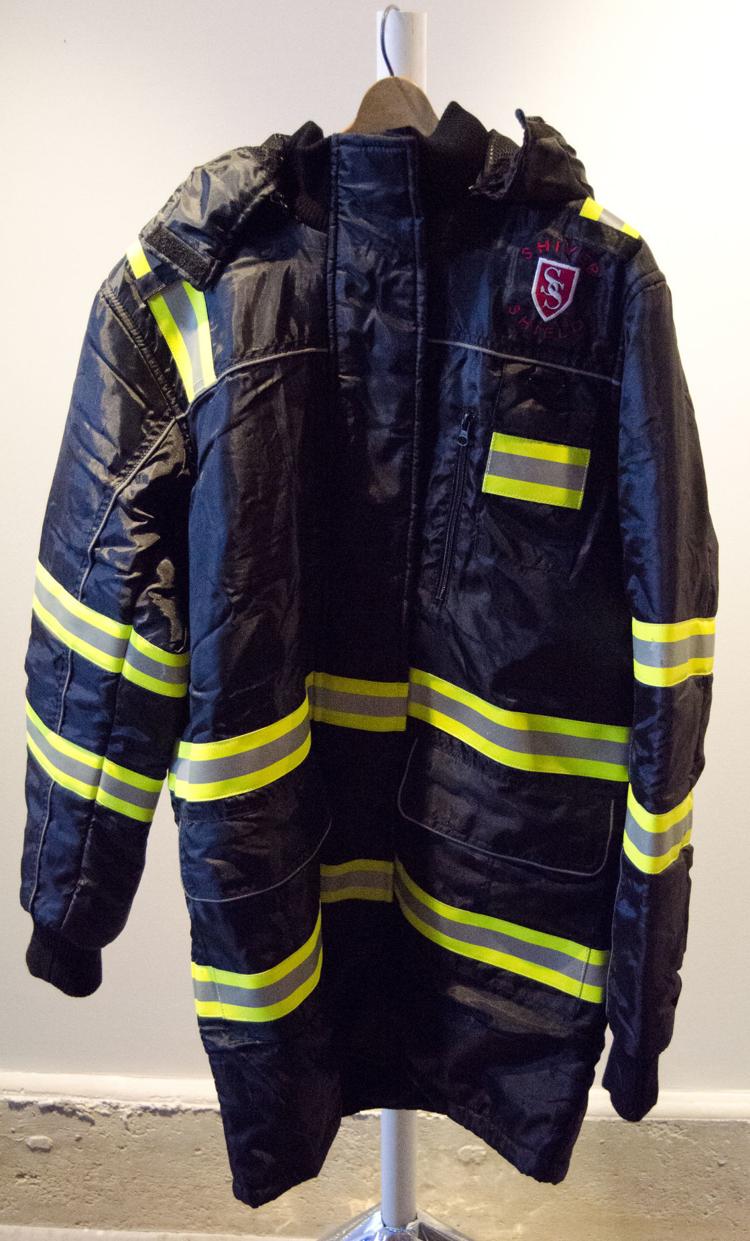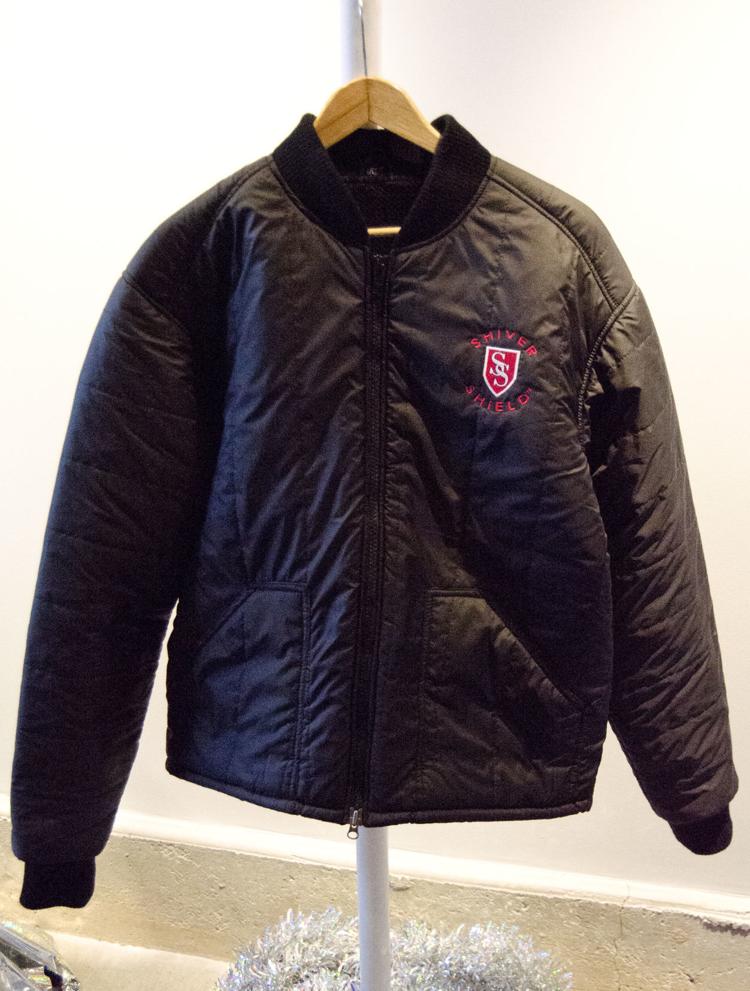 "The whole idea behind Shiver Shield was to create an extremely thin, lightweight, warm garment to relieve the need for bulky layers," said Ellis. "We have produced that garment in multiple types. It started out as clothing for hunters so they could sit in the deer stand three to four times longer and stay more comfortable. We then started making casual wear, initially with black and grey jackets. We also have insoles, mittens, beanies and self-inflating stadium seat pads. The two commercial items we have are the safety parka and the cooler jacket for the cold storage industry. They are extremely lightweight…the cooler jacket weighs just over two pounds.
"We wanted to incorporate the Aerogel insulation. Aerogel insulation is the magic component that makes our product more special than any other cold weather gear on the market. Most of the jackets use a four-millimeter sheet of the insulation. Some of them use three-millimeters and some of them use five, depending on the garment."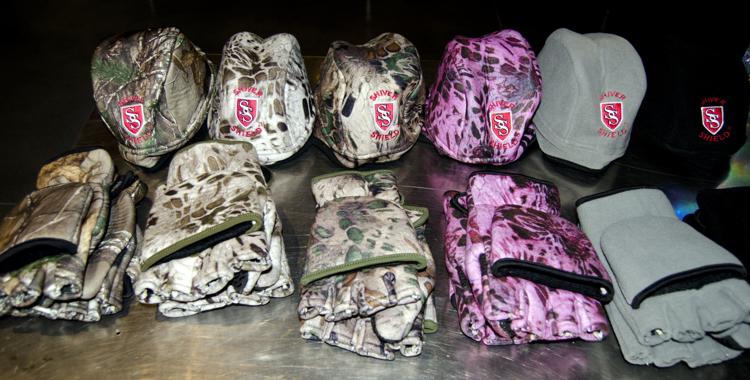 To prove the effectiveness of the Aerogel insulation, the creators have taken videos of people wearing the product and testing it in varying degrees of frigidness. One of the videos (you can see it online by searching Shiver Shield) shows the host of Innovation Nation wearing the gear and being sprayed with liquid nitrogen.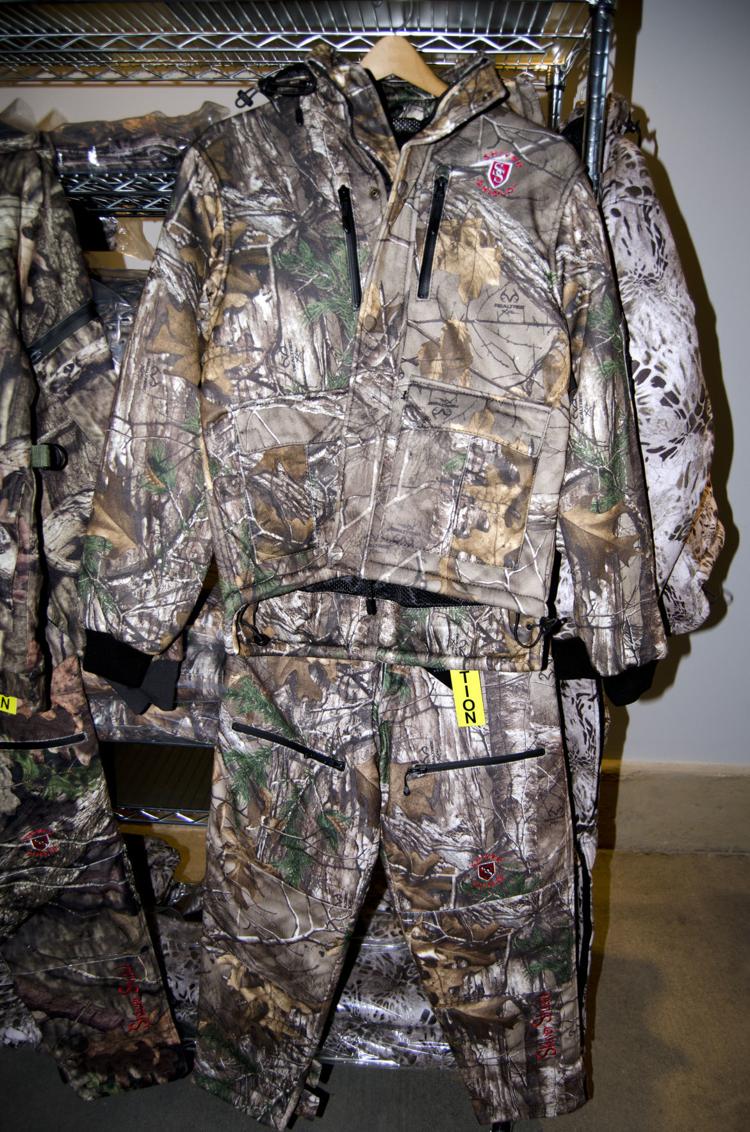 "We sprayed him with liquid nitrogen, which is 320 degrees below zero," said Ellis. "I'll tell you, I've put on our mittens and stuck my hands in dry ice for a half-hour. What happened was over the half-hour it started to cool down a bit, but then it went right back up to what my body temperature was in the beginning. Your body regulates and works with the insulation. It's an amazing product."
In addition to the hunting, commercial and casual jackets, Shiver Shield also produces genuine leather motorcycle jackets.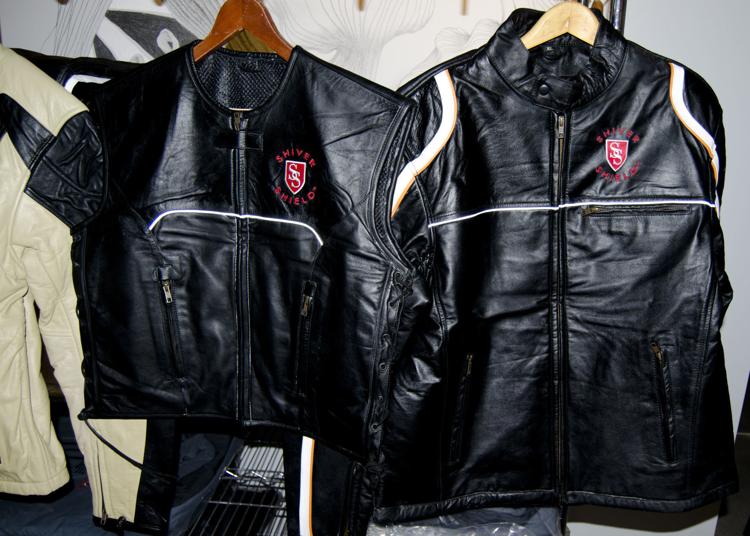 "We've got chaps, vests and the motorcycle jackets," said the web designer. "The same Aerogel insulation is inside of these products, as well. We've had a couple motorcycle riders who have purchased the product and have told us that they were riding in around freezing temperatures with rain and they were perfectly comfortable while they were riding in it."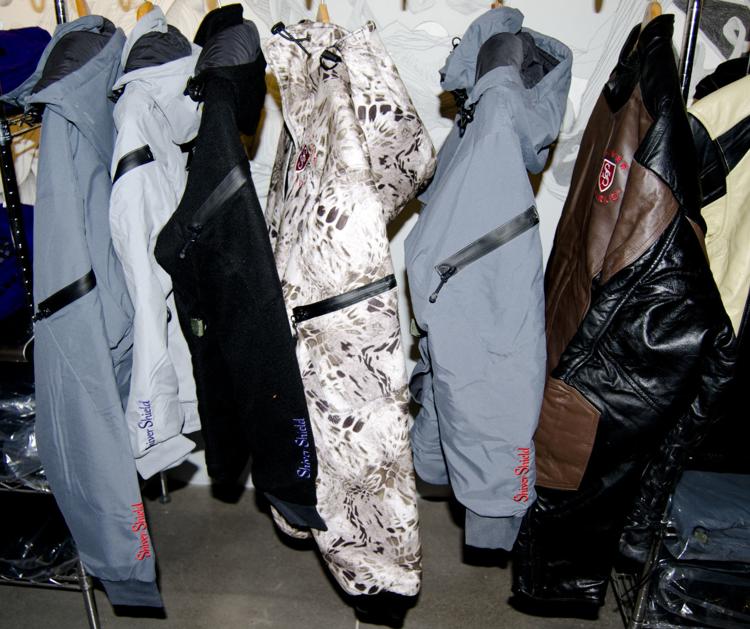 Just how cold can it be outside to still stay comfortable in this gear?
"Although we don't rate it for a particular temperature, we have had customers who have worn it in 50 below zero Fahrenheit weather in Canada and have been comfortable in it. I personally have worn it in 35 below zero and been plenty comfortable with the jacket and the pants on. The cool thing was, I was wearing nothing on underneath but jeans and a T-shirt."
If you are in the market for this cold-weather gear, it won't come cheap. Quality materials and the production costs make this product a bit more expensive than your run-of-the-mill winter gear.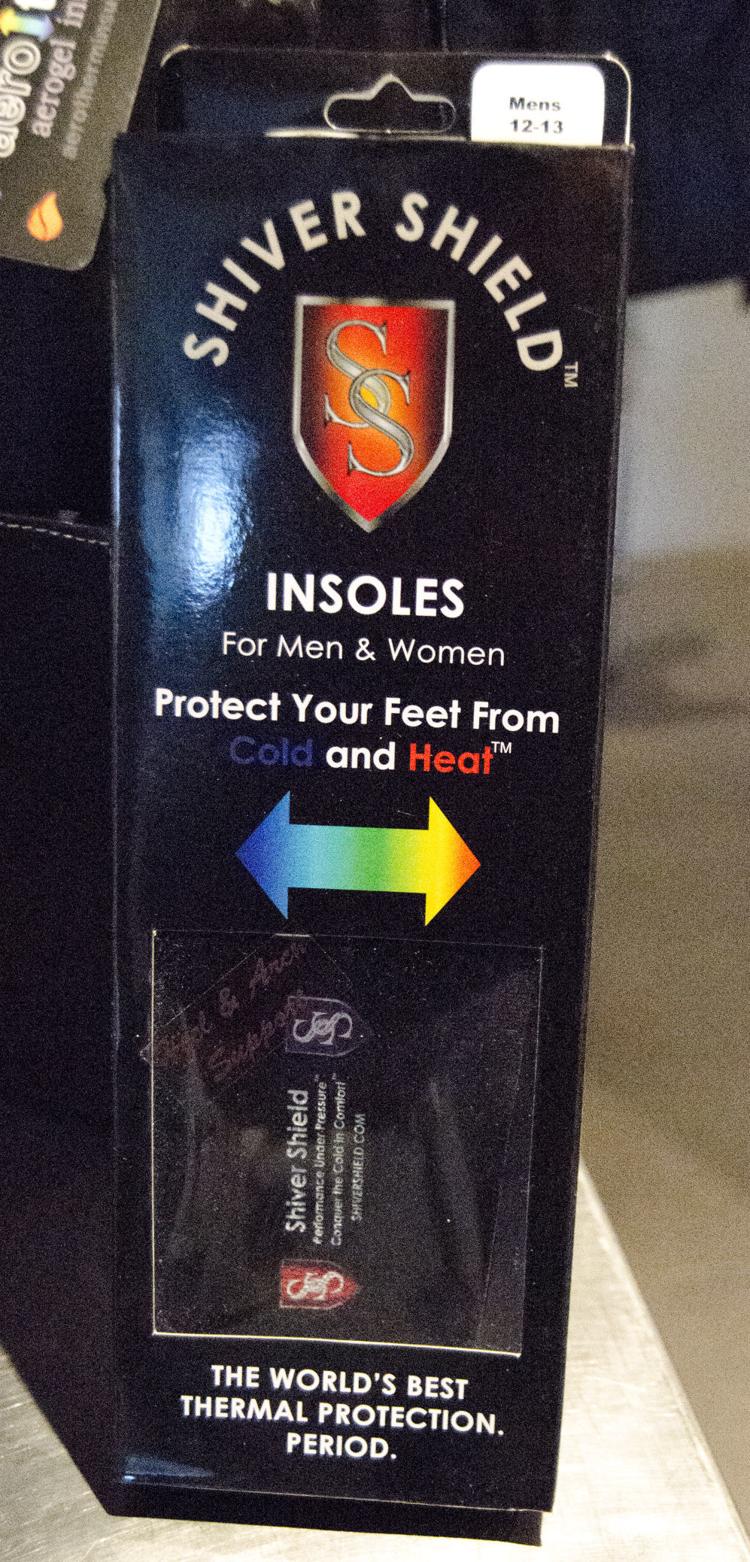 "We have no problem telling people the product is expensive and you get what you pay for," said Ellis. "The jackets are normally $400 and the pants are $300. They are machine wash and dry and have a lifetime warranty against manufacturer defects. We have had people talk about the prices, but what we tell them is you don't have to layer up, so you don't have to buy additional layers, and you will be more comfortable in this than anything else. Customers are happy because they used to only be able to sit in a deer stand for a few hours at a time, but now they can stay in the stand all day if they want and stay comfortable."
Shiver Shield is currently working on products for future release.
"We are working on a few additional products for women," said Ellis. "We are also coming out with a brand new Realtree Edge camo that is going to have a water and oil repellent treatment. That will be our first fabric that will be treated with our water and oil repellent treatment. This will still be machine washable, which is really important."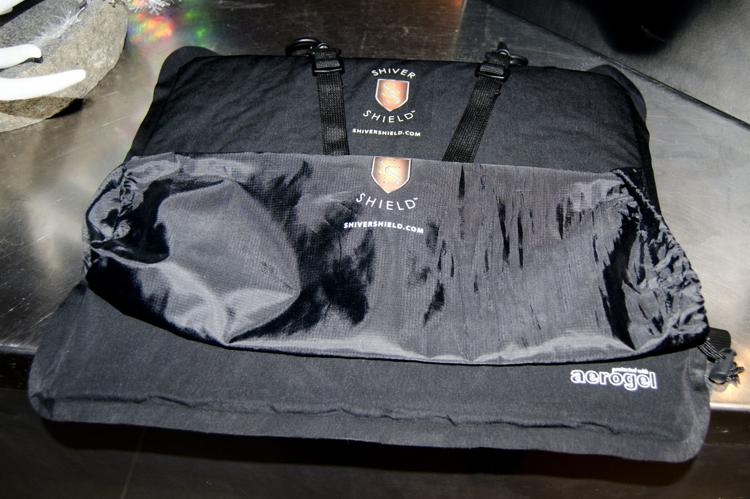 Some might be asking at this point if these products are suitable for active winter activities such as skiing or snowboarding, or if the outer-wear would be too warm for those activities.
"It is not recommended for skiing…not yet, until we have come out with skiing gear," said Ellis. "It is a product that is meant for people who are inactive in extreme cold environments. For example, if you are at a football game or a deer stand it will work great. If you are doing heavy exercise of any kind, such as skiing, you will come out like a sweat box. It is meant to keep your heat in."