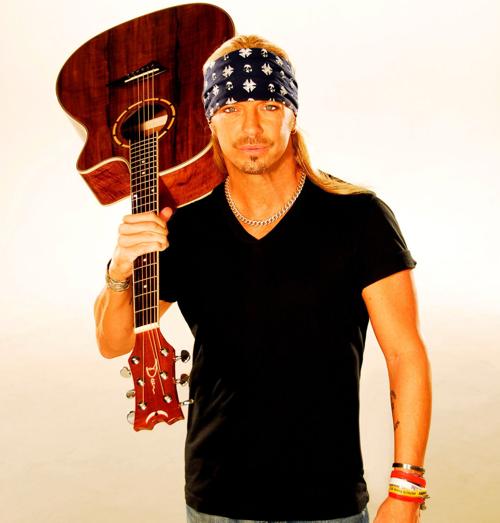 Ain't lookin' for nothin' but a good time? Rock superstar, philanthropist and reality television star Bret Michaels will be bringing his Hometown Heroes Tour to the Tyson Events Center/Fleet Farm Arena starting at 7 p.m. on Nov. 8.
The Weekender recently caught up with the 2010 winner of NBC's "The Apprentice" to talk about what is happening on this tour, in his life and what it means to Michaels to give back.
"My very first memory of playing music was at Christmas time gathered around the tree with all the relatives," said Michaels. "My dad and mom had bought me a, let's call it a guitar, but it was more ukulele-based. It was my 'Stella' and to this day I still own this thing. I remember as a kid I'd be strumming on that guitar and having the time of my life.
"Music was in my soul. My parents would laugh because I'd hear them playing something and I'd start moving around, they said. When I got that guitar, it was an amazing feeling."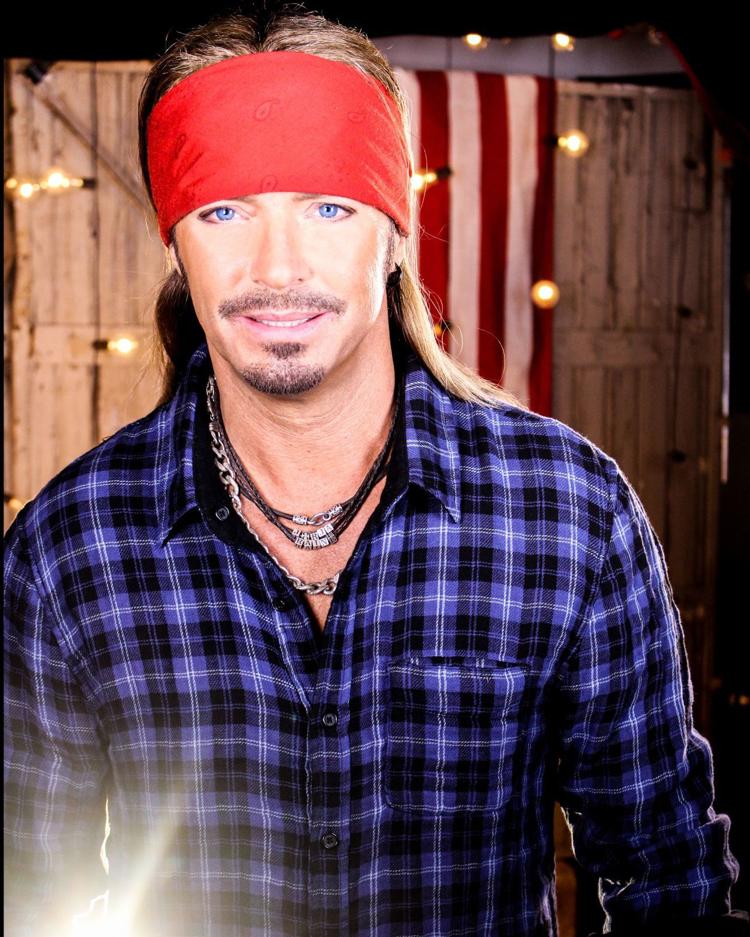 Since he was 6, Michaels has been a Type 1 diabetic and has had to deal with this disease that affects many aspects of his life.
"Both my mom and dad were really good at saying, 'Look, this is the card you were dealt, and you don't want to have a victim mentality; you have to embrace what was given to you, but that doesn't mean you have to love it,'" he said. "I knew at 6 years old I wanted to play football, ride dirt bikes and play music, so the first thing they embraced was trying to get me to have a positive attitude about it.
"When I wake up, the first thing I do is check my blood sugar. You brought me good luck this morning because I was at 121 and as a diabetic, you're like, 'touchdown,' because that's a good blood sugar. The next step is taking an insulin injection and then I eat a little bit, get a workout in, jump into the day and get to do this. I'm not going to lie to people to say there isn't a fight or struggle that comes with it. Everyone with diabetes knows there will be days that will rock your world, but not in a great way. You can't linger on those days because the more you stress, the worse your blood sugar will be. I try to bounce back from those lows so I can give 1000% at my concerts."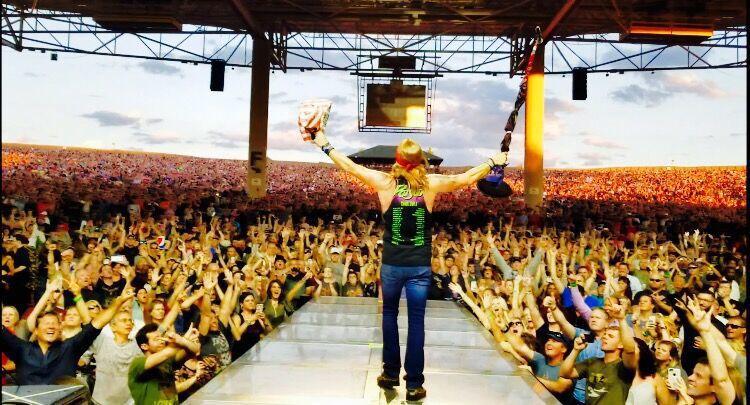 Because of the attitude ingrained in him by his parents, Michaels pays it forward and does charitable things for people in every community in which he plays through the Bret Michaels Life Rocks Foundation. His upcoming Sioux City concert will support JDRF--Greater Iowa Chapter, Siouxland Humane Society, Sioux City Police Department K9 Unit and Support Siouxland Vets.
"In each city I've always tried to leave something amazing behind in charitable elements," he said. "We do a lot with diabetics, veterans, St. Jude's, Shriners. I never look at people as less fortunate. I just say this is helping people that could use an extra hand at this moment to face adversity.
"Another important thing is that I get to meet people. I get to give them a great experience, sometimes bringing them up on stage. My aunt was of special needs and I was very close with her. With Gigi's Playhouse, we sometimes bring the kids on stage and teach them the songs. They nail it."
You have free articles remaining.
Michaels' support of veterans partially stems from his recently deceased father Wally, who ended his military career at the Inland Naval Depot.
"He was a great dad and we were like friends as well as father and son," said Michaels. "He was proud of the support I gave the military. The way I do it is zero politics. It's just a big thank you for the freedoms we are given. It's not just a salute to the veterans, but also the families wondering what's happening to their loved ones overseas. The freedom of opinion that we are given comes with a price, but again, there are no politics in my shows."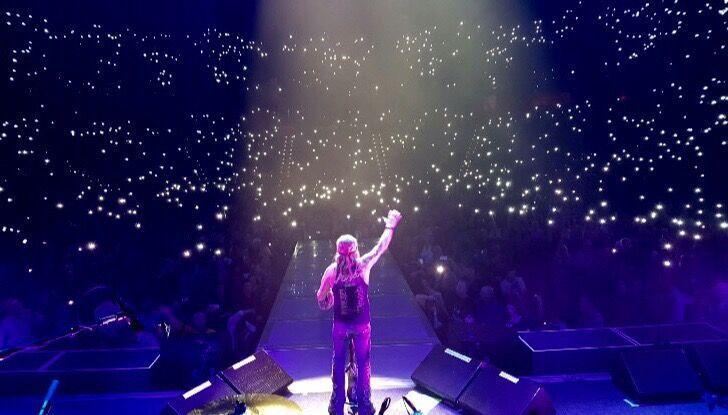 Looking at the younger generation of the Michaels family, his daughters have gained a spotlight of their own. His oldest daughter, Raine, 19, was a finalist in the 2019  Sports Illustrated swimsuit model search. His youngest, Jorja, 14, helped her father write the new single, "Unbroken." 
"Raine originally went to school for music and sports broadcasting," he said. "She's a sports fanatic, so her doing sports broadcast and the opportunity to do Sports Illustrated is great. She and Jorja both know it's about hard work, and I don't force any of this down their throats."
While Raine is beginning to make her mark, her father has been a universal rock and roll sex symbol since the '80s. How does he take that?
"I appreciate and am grateful that fans, all fans, get to come out and enjoy the show," he said with a laugh. "Let me leave it at that, you know what I'm saying? The fans come out, have a great time and keep the rockin' world goin' 'round."
So what should Sioux Cityans expect from the Hometown Heroes Tour?
"It's a mix of all the classic hits and the brand new material," he said. "I'm going to bring Joe Nichols up on stage. I've done this with almost all the shows in my career if there are other musicians traveling through the same town. We truly learn their music and the crowd goes nuts. The fans love it and I have a great time. From the moment people enter the arena, our crew will be greeting people and handing out guitar picks. I go through and cherry pick music for that show. I want it to be a great experience for people coming through that door. That night we will also have Night Ranger and Lita Ford. 
"I'm as passionate about playing music today as the day I started. The show is an amazing party from the first note. We are still able to do not just 'Nothin' But a Good Time,' 'Unskinny' and 'Talk Dirty,' but we are also able to put in 'Something to Believe In,' 'Unbroken,' 'Every Rose' and many others."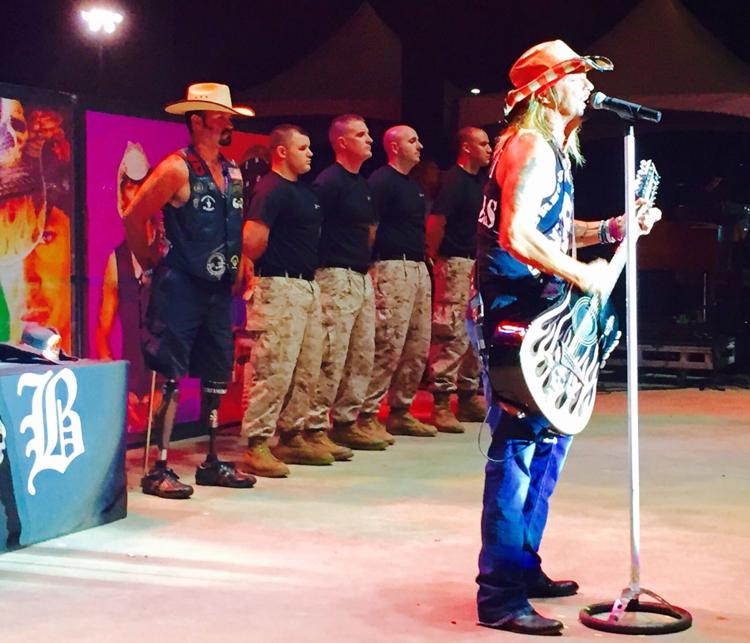 Michaels enjoys coming to Siouxland; he even came back in 2014 after a double tornado ripped up the town of Pilger, Neb.
"Sioux City rocks," said Michaels. "When I say 'rocks,' I don't just mean musically. The people are great. For me to be able to come there and play, they truly enjoy the music. They are into it, they are having a party and I'm going to bring a big party. We are going to support your hometown heroes, bringing them on stage. It's just a celebration and we will donate money to the city and the different charities.
"Pilger was amazing. I met a lot of people that were devastated. When you see it on TV, it's one thing. When you see it in person, it is surreal and unbelievable. To see people whose houses are missing; we stayed there a day and a half to see what we could do to help physically move stuff. It will be an honor to come back to play."