I was skimming through a TV Guide recently -- or rather scrolling through its online registry -- and noticed a great deal of Christmas movies had been scheduled in November. Not only that, they were broadcast before Thanksgiving. That has to be some kind of cruel joke.
Alas, I missed the yearly viewing of "The Muppet Christmas Carol" and "Home Alone 2: Lost In New York," among other beloved holiday films. All because someone wanted to start the Christmas hype a month early.
Now don't think of me as some kind of Grinch who hates holidays pre-Thanksgiving. Quite the contrary. But why waste all of November sharing the best (and not-so-best) Christmas movies and holiday specials long before the big day is here?
It's truly baffling, I tell ya. But all is not lost. There are still a few notable holiday films and TV specials worth watching until Christmas. Please know that "notable" does not mean "good." 
Before we get into what's to come, here are a few specials we missed (and wished would have waited until December to air on TV): 
'HOW THE GRINCH STOLE CHRISTMAS'
For some idiotic reason, TBS aired this animated classic on Nov. 18. If they wanted to air something Grinch-related, we would have suggested that somewhat-awful, somewhat-nostalgic live action version starring Jim Carrey. The original "How the Grinch Stole Christmas" TV special tells a timeless story with a good message. The imaginative animation is an added bonus.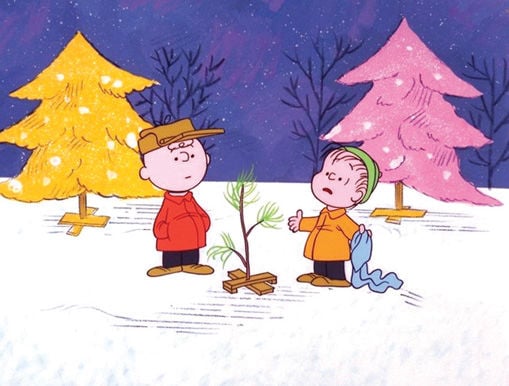 'A CHARLIE BROWN CHRISTMAS'
OK, we're kind of cheating on this one. We tend to do that when making lists. "A Charlie Brown Christmas" actually aired on television Dec. 1 this year. But even so, we wish we could be watching it midway through the month. The holidays can be a bit foreboding and stressful at times. A quick viewing of "A Charlie Brown Christmas" can cure that right up. 
'RUDOLPH THE RED-NOSED REINDEER'
Why do you have to mess with our boy Rudolph? The stop-motion Christmas special aired Nov. 28 this year -- way before we had a flake of snow on the ground. That just doesn't seem right. We look forward to this classic being played in December, no matter how cheesy it is or how jittery the animation looks. "Rudolph the Red-Nosed Reindeer" should always be watched in December. C'mon, TV people.
Here are a few notable films and TV specials to look forward to before Christmas:
This classic Charles Dickens story has been done to death. Hell, even the Muppets took a crack at the famous Christmas tale. But if there's one, definitive version we'd recommend to moviegoers it's the 1984 made-for-television adaptation starring the great George C. Scott as Ebenezer Scrooge. Scott gives a great performance and sports those mutton chops rather naturally. Although it's aged quite a bit, there's still a great deal to take away from the film. I also remember being quite scared at a few parts.
'GRANDMA GOT RUN OVER BY A REINDEER'
Remember, I said "notable," not "good." I don't think I'm the first one to say that "Grandma Got Run Over by a Reindeer" is not a good Christmas special. Sure, it's a relatively harmless flick, but it's just so unbelievably stupid. And that's partly because of the novelty song it's based on. Sadly, the animation isn't charming enough to save it. However, it's worth at least one viewing just to say you've seen the movie and lived to tell about it.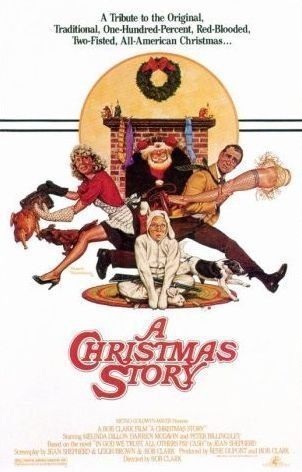 What have people done to "A Christmas Story?" It used to be a cult classic, but now it's become exploited just like every other popular Christmas special. It doesn't help that it's played constantly on TV every Christmas Day. But that shouldn't stop you from having it on in the background when everyone is unwrapping gifts. Although its impact has diluted, "A Christmas Story" is still a well-made and charming holiday movie.