The Claudettes band leader and pianist Johnny Iguana was able to play with one of his blues idols early in his career.
"I was living in New York City and I met Junior Wells at a time when he needed a piano player," said Iguana. "He was one of my few favorite idols. When I was a teenager my blues band played a lot of his songs. It was quite a thrill. I got to move to Chicago and I've been here ever since."
The band, which will perform at Vangarde Arts, formed in 2011 when original members Iguana and Michael Caskey started a piano/drum instrumental duo. Over the years the band gained a singer, Berit Ulseth, and a guitarist/bassist, Zach Verdoorn.
The music The Claudettes play cannot be categorized into any single genre. There are elements of jazz, blues, vaudeville, punk and cartoon music floating freely from song to song. Listening to a couple of the band's tracks, one can hear what sounds like Phish and Medeski, Martin & Wood got together with The B-52s for a jam night. The Claudettes don't identify them as influences.
"Within blues and roots music, Mose Allison and Bobby Timmons are two that I love," said Iguana. "I grew up in Philadelphia where Jimmy Smith and Jimmy McGrith and all the great Hammond organ artists were from, and they were a huge inspiration. Other inspirations are Hüsker Dü, Minute Men, Wire, Television and The Clash.
"It's hard to describe our sound. People use the word 'psychobilly' a lot. It's pretty rare when there is a punky, blues based group with a piano as the featured instrument. It's like Julie London and Ray Charles playing with The Cramps."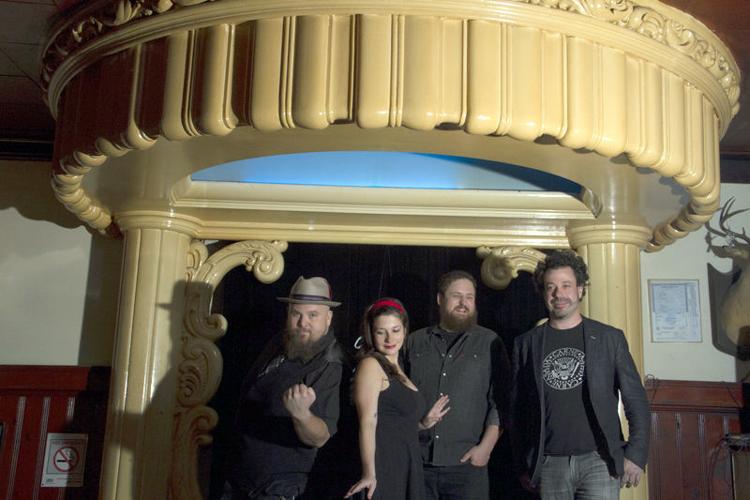 How did the band come up with the name?
"There was a woman named Claudette in the first bar we were doing the piano/drum duo," said Iguana. "We named ourselves after her because she was such a psychotic and bossy person. We haven't seen her in a long time, but we kept her name. We used to do funny scrolling drink specials (on LED screens on the stage) as an homage to her, but we don't do that anymore because of the depth of emotions with some of our songs."
When it comes time to write music, Iguana is a man who nurtures his ideas.
"Generally I have an idea and I'll make a demo," said Iguana. "Sometimes I can't help but show the drummer what I want him to do, but I'm trying to get out of that habit. I don't want his ideas to get spoiled by my own. I'll also leave the bass line out so that my bassist can come up with something. I've encouraged Berit to write whenever she wants, but she's usually just pleased to be a singer. She sometimes changes the melodies, and when she does, they are great, organic, natural changes. I write in a riff-y way when it comes to lyrics. She turns it into a more fluid vocal."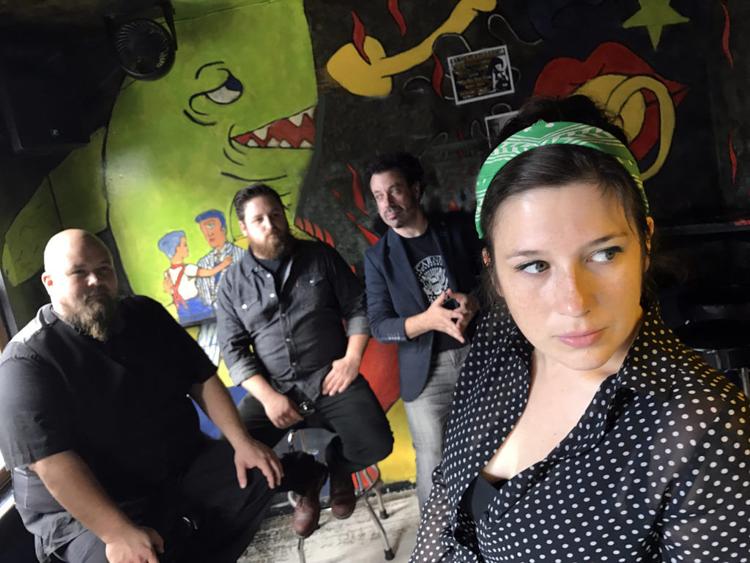 Earlier this year The Claudettes came out with a new album produced by Black Keys producer, Mark Neill. Neill was a huge influence on the album titled, "Dance Scandal at the Gymnasium."
"It was quite amazing," said the pianist. "We were looking for someone to work with on a new album. I wanted to have somebody with a name, but mostly I wanted someone that used a studio as an instrument and could make bold choices in the recording. Out of the blue I got a message from Mark Neill and we went to Georgia to record with him. He has his own way of doing things with all vintage equipment. He insists that you play at a low decibel level so he can use vintage mikes and pre-amps to create a wall of sound. It was nerve-wracking when he was giving the band all of his suggestions, but I had them follow through with what he wanted…otherwise, what was the point of doing it at all? People were taken aback when they listened to the new album because it doesn't sound like modern indie rock. It sounds like something that came out of the '60s."
With multiple albums under The Claudettes belt and a worldwide following, where does Iguana hope to see the band in the future?
"It would be magical to find ourselves writing and playing music we think is beautiful in ten years," said Iguana. "I don't have any ambition to start playing big arenas. I'd rather be playing the city wineries around the world to houses of 300 to 500 people who really want to hear our music. Playing long-established roots venues is my goal. I don't want to get into the indie rock rat race where we become big and are then never heard of again."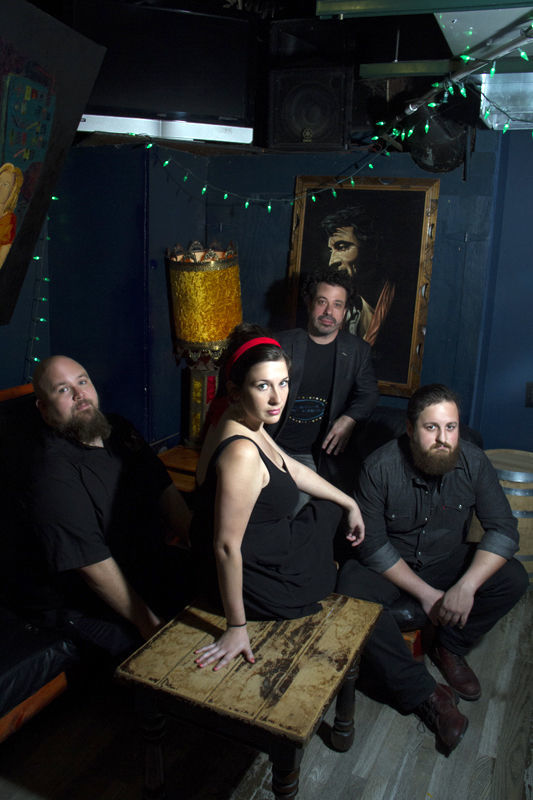 For those planning to attend the show at Vangarde Arts at 8 p.m. on Nov 9, expect a high-energy, cross-genre show.
"There will be an obvious heart-on-the-sleeve feeling with the lyrics," said Iguana. "There's also a sense of adventure and fun in the instrumentals. Pulling all of that together is like watching a movie…it has an arc to it. There are funny parts, and you might also be moved to tears if you find something relatable. Some of the songs are angry and sarcastic, and some songs are very pointed. It is an unusually fun live show where people having a great time."