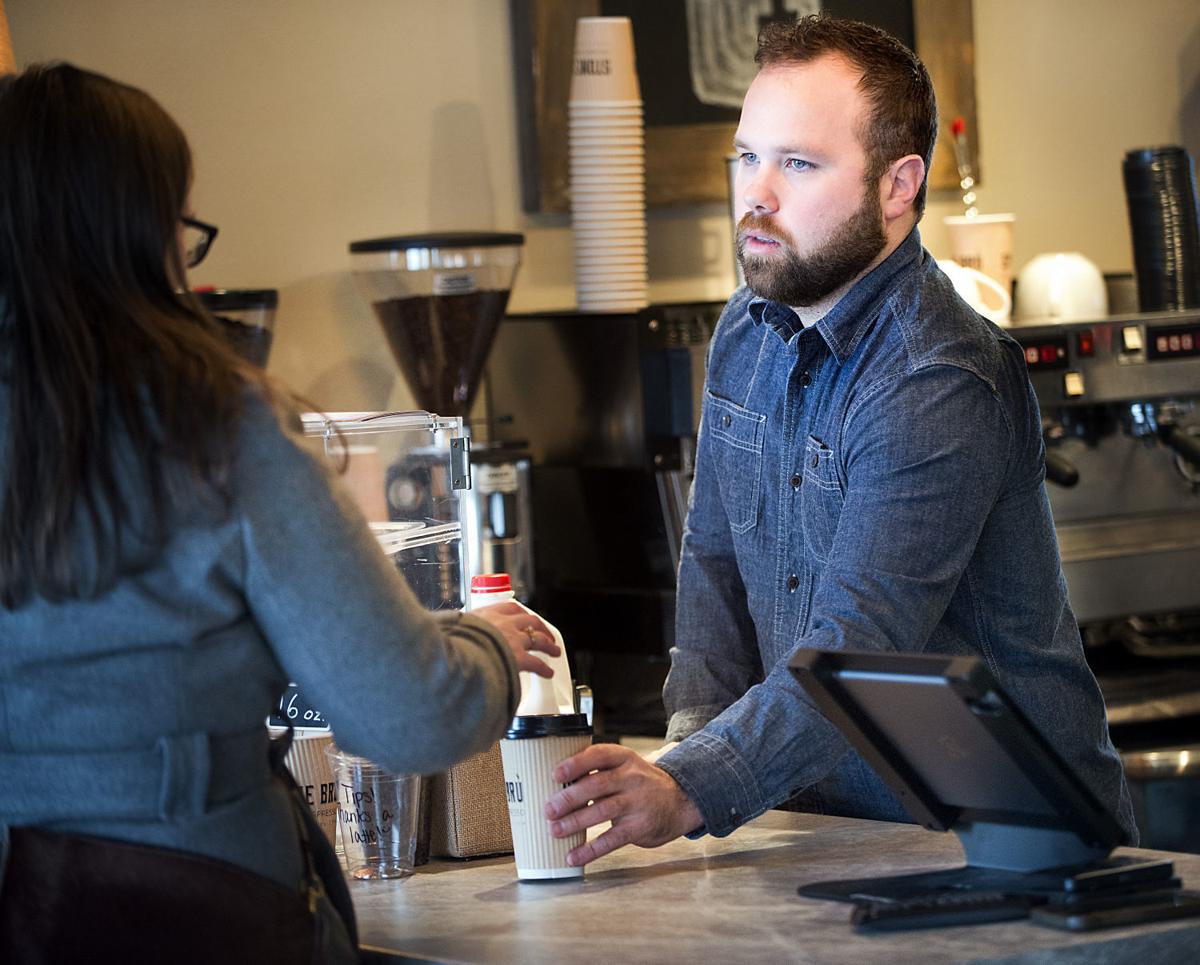 Seriously it's the drink that makes me tolerate mornings, but there's so much more to that. While I don't notice with the mountains of flavored cream I usually put in my coffee, there is a difference in how the beans taste. From the roast level to the region it comes from, different types and brands of coffee won't taste the same. There is an interesting reason behind that. 
When he first started, Brad Lepper, the owner of Stone Bru, said he didn't know much about coffee. In the last few years, he has become well-versed in the workflow, equipment, and other fun details that go into making good coffee.
Stone Bru coffee first opened its doors in 2015.
"That first location was on Gordon Drive, right in front of Rollerama," Lepper said. "That's where it got its name -- it's on Stone Avenue."
The second shop opened two years later in Dakota Dunes. Now there are five Stone Bru coffee shops.
Lepper said that all of Stone Bru's coffee is specialty grade organic.
"Specialty grade coffee is the top 1 percent of the coffee harvest in the world," Lepper said. "That provides more consistency in the bean, which gives us a cleaner flavor from our coffee."
You have free articles remaining.
He said there are several "waves" of coffee.
First-wave coffee is the more traditional coffee one can buy in the store. Lepper said that it's an inexpensive coffee and that they tend to roast it darker to cover up impurities in the taste. 
"It's not that it's bad, there's plenty of people … there's a lot of my family that still buy it," Lepper said. "My grandparents love their three pots of Folgers in the morning, so there's nothing wrong with it. But it's just very simple coffee."
Lepper explained that the second wave can be found at convenience stores and gas stations. Third-wave is found at stores that are devoted to coffee, like Starbucks.
"A lot of the credit needs to be given to Starbucks," Lepper said. "Because of what they did with specialty coffee in their early years, allowed for all of us local and micro roasters to really be able to do what we do by bringing awareness of espresso and lattes to the United States."
Coffee in its grain form is lighter in color than beans you can buy at the store and smells a little like grain. Lepper said that you want to roast it long enough to get rid of the grain flavor without sacrificing the different flavors that coffee can have. Stone Bru optimizes its roast level to help show that there are inherent notes in the coffee.
"For instance, coffee that's coming from Africa where there's a lot of citruses that maybe be grown in those mountains around that it will have a sweeter, more fruity flavor," Lepper said
Lepper said each region in the world has its own flavor of coffee. That's what Stone Bru is looking for: high-quality beans with good consistency.  When you have that, he added, you can roast in smaller batches and get the flavor just right.
"That's what we do," Lepper said. "That's why in our community, we're starting to get the reputation we're the coffee lovers coffee shop. We don't put as much sugar or flavoring in our drinks. We focus more on the coffee."
Be the first to know
Get local news delivered to your inbox!