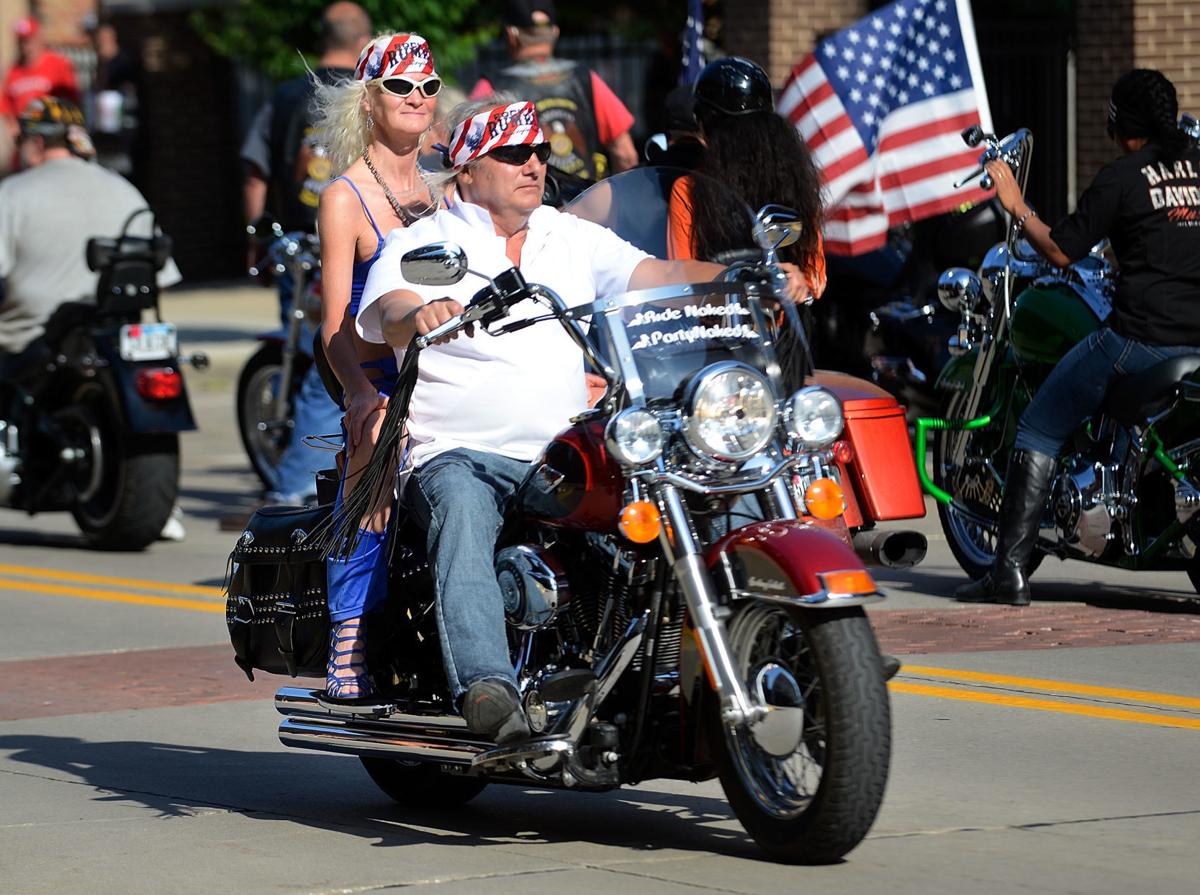 2019 marks 20 years of Awesome Biker Nights, and there are plenty of reasons to roll down to Fourth Street to celebrate.
What started back then as Awesome Harley Nights, this festival has grown to include anyone with a motorcycle (and anyone without a motorcycle who wants to attend, as this is an event for all ages).
Terry Douglas, chairman of Awesome Biker Nights, has been on the festival's board for six years. This is his first year as chairman, and he is hoping the festival will be a success this year to benefit the charities involved.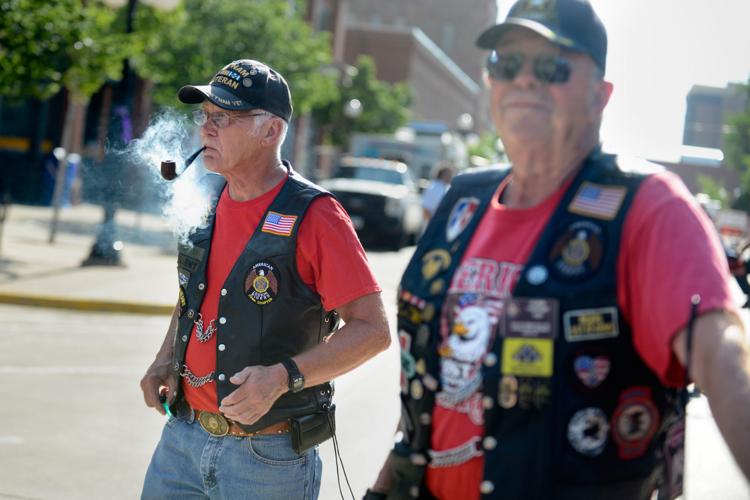 "We have several charities involved this year," said Douglas. "We have the Cosmopolitan Club, St. Florian's, Midstep and the Community Action Center. I think last year we raised $20,000 and split that up among the charities. Hopefully we will do better this year. Our numbers were down last year. You can't control the rain or the heat."
The festivities will begin at 4 p.m. on June 6 and go through 12 a.m. on June 8. There will be tons of awesome bikes to peruse, vendors selling a plethora of wares, food trucks, bands and more.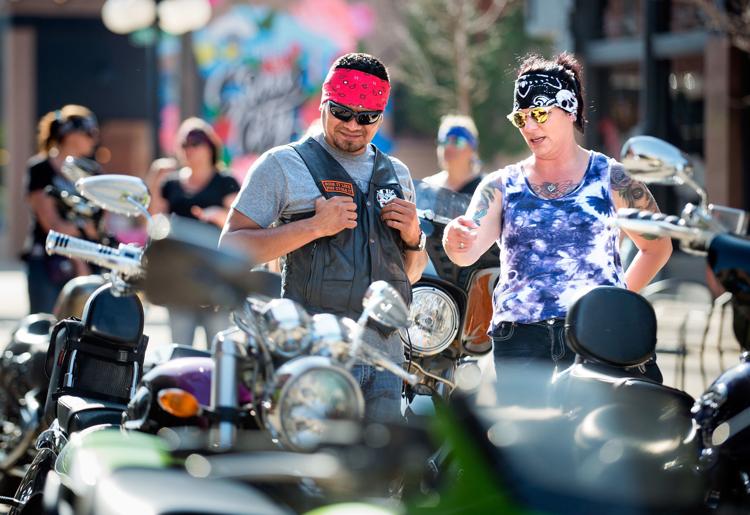 "Thursday night is always a free night," said Douglas. "We're going to have a couple bands playing that night. We are going to have the Mustang Car Club parked on one side of the street and bikes will be parked on the other side. We will have a circus high-wire bike act that will be performing two shows on Thursday (and all weekend long).
"We have a ton of music all weekend long. We are doing a bunch of tribute bands this year. We have Led Zepplica out of California. They are probably the number one band in the nation. We have a Guns n' Roses band. We got a couple bands out of Le Mars, a couple bands from Omaha and a couple local bands playing. We also have a Jason Aldean (cover) band that will be switching things up with a little country music. It should be a pretty entertaining night."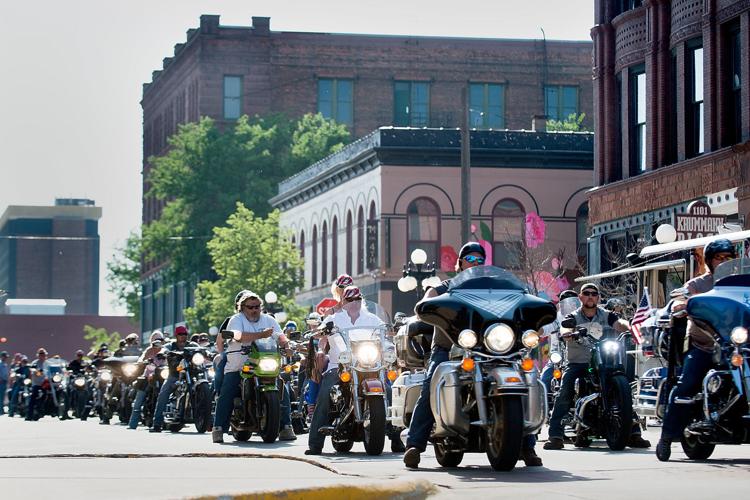 You have free articles remaining.
Also on June 6 there will be a poker tournament at Rox & Rails. The check-in is at 5 p.m. and the cards drop an hour later.
Vendors that will be featured include a leather vendor that is coming in from out of town. The festival likes to mainly stay with local vendors to support people in the area. Four local bike dealerships will be present.
Food options include donuts in the morning, barbecue trucks, Mexican food trucks and a pork rind vendor.
A corn hole tournament with cash payouts will be taking place at Buffalo Alice on Saturday morning. This will be sponsored by both Buffalo Alice and Outlaw Trucking. 
Later in the day on Saturday there will be a bike show sponsored by the 1008 Key Club.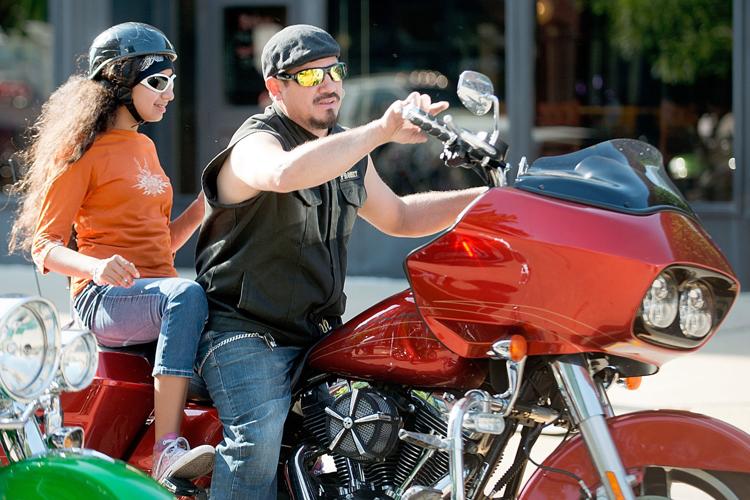 "The Siouxland area has really come together in sponsoring us this year," said Douglas. "The amount of sponsorship is really helping us a lot."
Another entertainment option includes a competition for the ladies in the crowd.
"We have the Miss Awesome contest which people can judge," he said. "That is for pretty women to get up on the stage. That is sponsored by Aviation One, Jimmy Sponder and Romantix."
A poker run will start at Rooster's Harley Davidson at 9 a.m. on June 7. It will take the riders up to Lawton, then to Le Mars, then to Westfield, then back to Sioux City. It will end at Buffalo Alice and the winners will receive a cash prize.
"This is something that happens one weekend a year, but it takes the whole year to put together," said Douglas. "We have a great team and everybody has a role. It takes a community to pull together. This community is awesome, and it helps us pull this off."