Sioux City's Miami-style dance club, Club Riviera (714 Fourth St.), is about to shut down the block to throw a huge outdoor party on May 4 from 2 p.m. to 2 a.m. to celebrate Cinco de Mayo.
While this club has been the subject of City Council discussion, club owner Javi De Leon has seen his club evolve into something he hoped it would become when he set out on this business venture; an event center.
"It is evolving into an event center," said De Leon. "We are getting contacted by a bunch of promoters and artists who want to have events and performances in here. Our initial goal was to make an event center once we renovated the theaters. We have been doing the Miami nightclub thing, but we are switching formats. We are literally contacted by at least three different promoters or artists a day. We bust our a---- trying to keep our regular Saturday night clientele, but there is such a demand for events and there are so many amazing artists in town."
Even though things have been progressing on this front, there have been roadblocks and there has been resistance along the way. A pipe burst, causing the club to shut down one of the theaters and there have been constant noise complaints from neighbors.
De Leon recently decided to throw a Cinco de Mayo party to celebrate his culture and let everyone take part in the festivities.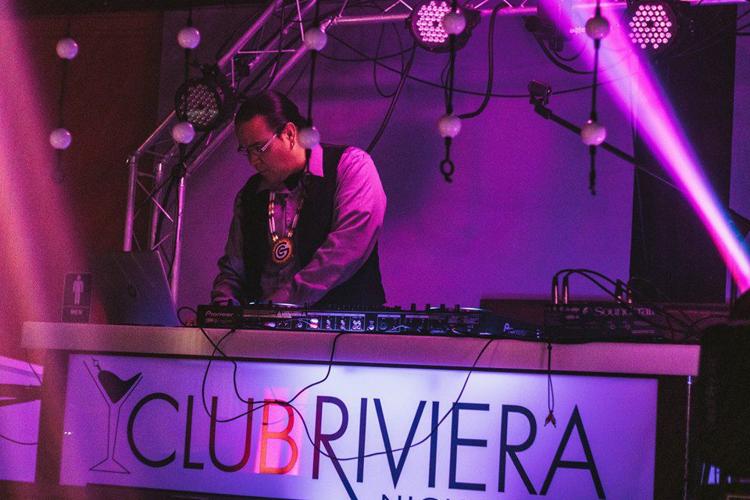 "Other than the Hispanic heritage and the background and culture of Cinco de Mayo, I see it as something everybody celebrates, even if it isn't related to their culture," said De Leon. "I think people will come out and celebrate and have a good time. I was trying to create a Cinco de Mayo party to bring all cultures and races together so that everybody can intermingle and have a good time together while experiencing music from different cultures…from Latin music to hip-hop to rock music. We will have that all in one venue that day.
"I can't remember the last time there has been a decent Cinco de Mayo party around here. I don't recall one on Fourth Street at all … or even any Latin event. I'm Latino and I want to bring Latin events to downtown Sioux City for everyone to experience."
The daytime party is open to families.
"Our time slot got shifted, so we won't have our performers playing into the night after 11 p.m.," said De Leon. "We were going to have a concert with a light show outside. My goal was to keep the party outside and have a night-themed experience. We'll be able to do that for an hour and a half or so, but then we will have to shut it down due to the time constraints on our sound permit. We are making this an all-ages event during the day, so kids can come with their parents. When nighttime hits, it will be 18 plus outside until 11 p.m. At 9 p.m., the party will start inside the club where DJs will be performing. At that point it will be 21 plus."
So what else will this party at Club Riviera (with partners Mundo Latino and Howard Johnson) have to offer to the people celebrating this holiday?
In addition to vendors, "we have Fall of Kings (a Sioux City rock band), a local up-and-coming Hispanic band and a group out of Minnesota that plays salsa and cumbia music. The salsa band will play two sets at one and a half hours each."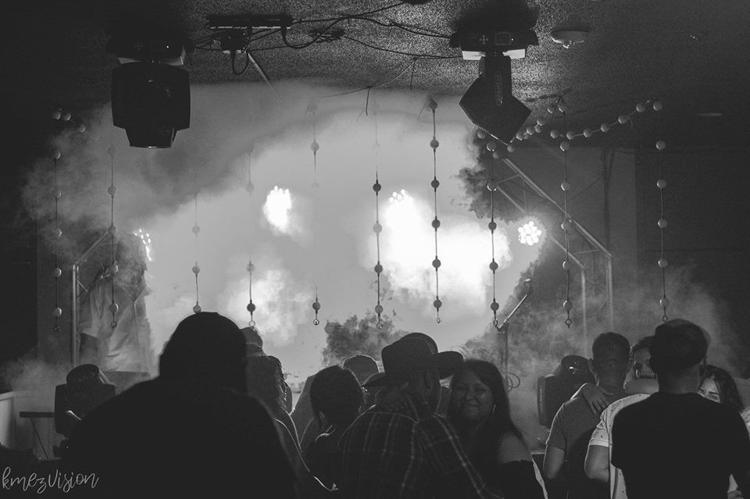 Incorporated into this event will be the finals of Riviera Got Talent, a talent competition featuring Siouxlanders.
"We wanted to do a karaoke night, but something different than normal," said De Leon. "We wanted to bring in comedians and people with other talents, so we created Riviera Got Talent. The grand prize of $500 will be awarded to the winner at our Cinco de Mayo party."
In addition to all of this, there will be a piñata competition in which people line up and get a few opportunities to smack a piñata filled with prizes. There will also be food vendors with different cultural foods. A photo booth will be available for pictures on site. There will be live painting and art will be for sale, as well. Tickets will be $10.
"I know there has been negativity going out about our club," said De Leon. "We have never had any incidents outside or inside other than noise complaints. People probably have us stigmatized as a type of club that is troublesome. If you talk to anybody that has ever been in here, it is a totally opposite deal. I want the community to know that everybody is welcome here and it is a safe place with amazing security. We've had every type of event and culture in this club and everything has gone smoothly."