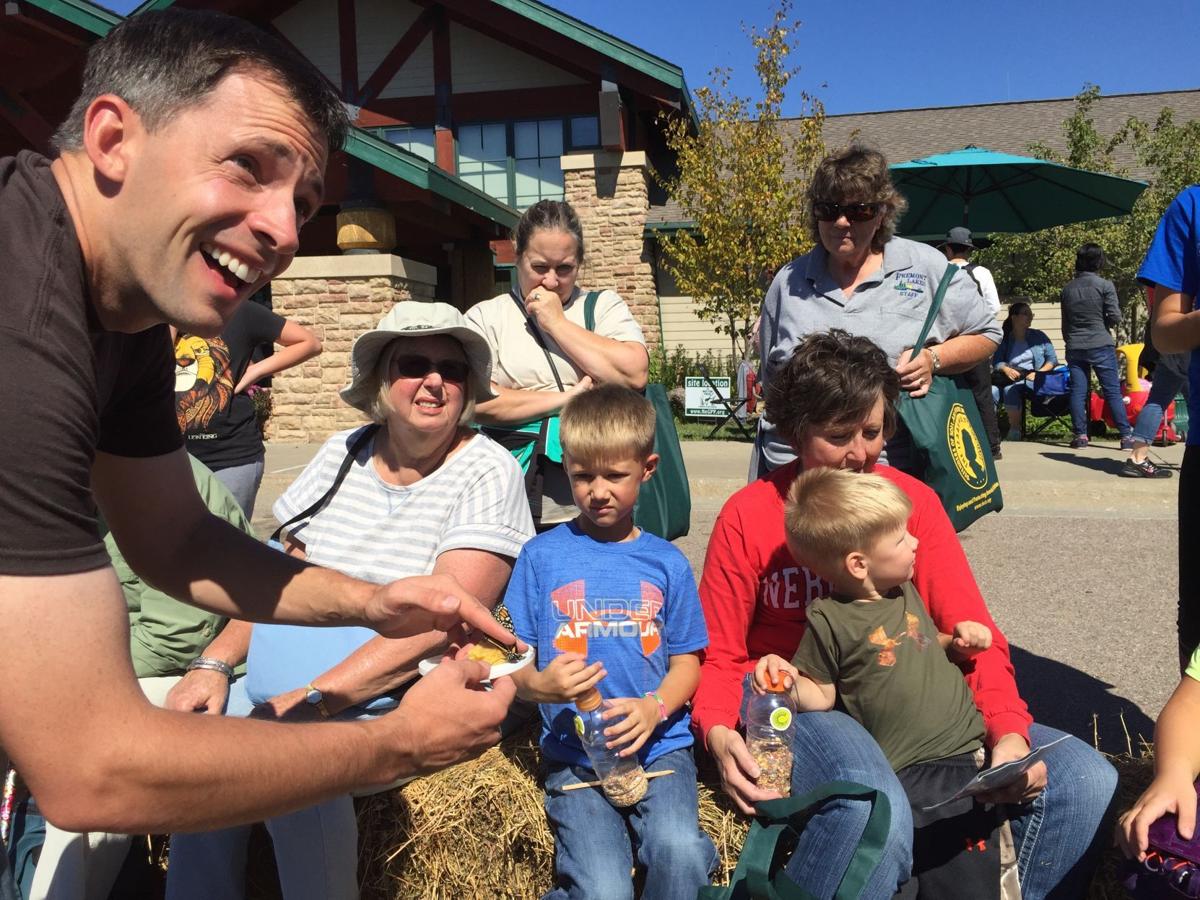 As fall grows ever closer, monarch butterflies are getting ready for their journey southward. 
The Dorothy Pecaut Nature Center will hold an event Monday to tag the monarchs before their annual migration to Mexico.
Naturalist Theresa Kruid said it gave people to opportunity to learn more about the biology of the monarch butterflies and how they help pollinate plant life.
"We have been involved in tagging monarchs for nearly 20 years," Dawn Snyder, education program director, said. "We purchase the tags/stickers from Monarch Watch, we capture monarchs, tag the monarchs with the sticker, record the data and set the monarch free."
All data collected goes to Monarch Watch.
"We then turn in our datasheets to the University of Kansas at the end of the fall season," said Snyder. "Their researchers enter the tagging data (each sticker/tag has an individual number so if the monarch is every recaptured –dead or alive — people can see the sticker number and return that info to the university."
Chip Taylor, the creator and director of Monarch Watch, said it has been tagging monarch butterflies since 1992 to look at their migratory behaviors.
"The idea is to look at the dynamics of the migration on a year-to-year basis," Taylor said.
"They have collected thousands of found tags over the years and use that data to determine how long it takes monarchs to migrate, where they go, etc.," Snyder said.
Taylor says the group also helps restore habitats.
"We're losing habitats," Taylor said, "We're going to lose other things. We've got to pay attention to what's happening on the planet."
For anyone who wants to learn more about the organization, Taylor invites people to visit the Monarch Watch website at monarchwatch.org/tagging.
"There's a lot of stories to be told and we've only told a small portion of them," Taylor said.
Be the first to know
Get local news delivered to your inbox!