June is a time for pride, and SUX Pride is another awesome event occurring on June 1 between DOXX Warehouse Bar and the Firehouse Bar on Fifth and Floyd.
Joe McCulley (a.k.a the drag queen Martina Shakers) is extremely familiar with this event as the original executive director. The event is in its third year, and each year things get a bit more "extra." (as the kids say)
So what, may you ask, is the mission of SUX Pride?
"Usually the month of June is very celebrated for pride worldwide," said McCulley. "It is the 50th anniversary of the Stonewall riots, which actually began the LGBT movement for equality. Our mission is to celebrate the diversity in Sioux City; not just LGBT groups, but all of what makes Sioux City great and diverse. It is embracing that and educating people on how we are alike and how we are different."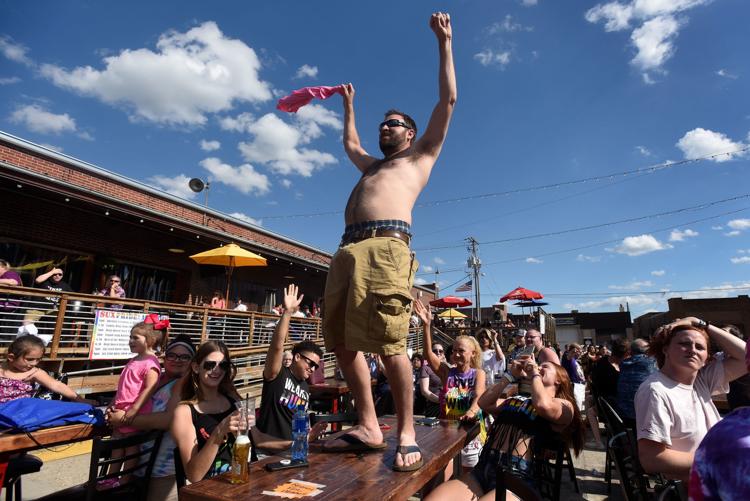 This organization doesn't just focus on LGBT people; it focuses on all people. They bring in all sorts of groups and people to celebrate this entertaining festival. It is important, too, that people outside of the LGBT community attend and support this festival.
"A lot of times they (non-LGBT people) may not understand some of the differences that are between the LGBT community and the regular community. We bring to light many things we fight for, such as equality for all people or the ability to marry somebody you love no matter what their gender is. It is also one of those things that if you help to reach out to them, they can be more educated and perhaps change their opinions on things and become more enlightened."
SUX Pride will be donating the proceeds of this event to the Siouxland Humane Society, as they have in the past years.
"They are receiving money from ticket sales for VIP seating, money from t-shirt sales and money from the Paws & Claws Drag Queen Bingo," said McCulley. "It's one of my favorite charities; I've been working with them for years."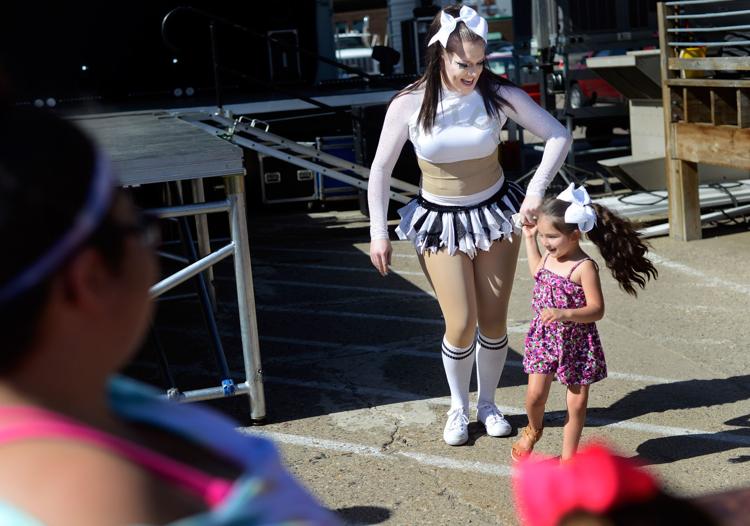 Some of the activities happening that day are as follows:
"We are meeting at 10 a.m. at DOXX Warehouse Bar where there will be a couple of speakers and a morning stretch session with Bambi Schulte, who is part of the LGBT community," said McCulley. "At about 10:30 we will start the Equality March at Fourth and Iowa and march to Pierce Street and from there to the Wilbur Aalfs Library where they have put together a beautiful display of books dealing with the LGBT community. There will also be a speaker there. We will then be marching back on Fifth Street to DOXX, where the street fair will be opening up."
You have free articles remaining.
"There will be over 75 different booths; some will be organizations, others will be vendors," said McCulley. "Midlands Health Clinic is going to be there handing out sunscreen and cosmetic samples. We have everything from MedPharm to Iowa Safe Schools to One Iowa and Iowa ACLU. Other vendors will be selling crafts. We will have six different food vendors." 
How to be a Drag Queen 101
"We've always had people coming up to us; either youths that are interested in becoming performers or women who want to learn how we do our makeup, so we are doing a seminar," he said. "They can come in and we will teach them how to do makeup contouring. They will learn how to pad a body and put together costumes; how to do hair...all that stuff. People asked for this, so now it is part of the SUX Pride day."
"We like to get kids involved," said McCulley. "We do a family-friendly show at 1 p.m. and that is geared towards children. After they have seen the performers, we like to invite them up on stage for story time. They will be sitting under a huge inflatable rainbow this year. We are reading four different books to them. One of the books is by local author Debbie LaCroix. The last book we are reading is called 'Harvey Milk and the Rainbow Flag.' That book is specifically about how the rainbow flag became associated with the LGBT community. After that, we will hand out little rainbow flags to all the children." 
Paws & Claws Drag Queen Bingo
"100% of the profits from this will be going to the Humane Society," said McCulley. "There will be a raffle with multiple prizes. It is hosted by Anita Bisquette and Cassandra Evans. It is definitely an adult event; it is after the children have left. It is very tongue-in-cheek with dirty jokes and lots of fun and laughs."
"It's one of my absolute favorite events of the day," he said. "It is hosted by Amanda Lynn and Mrs. Yuka Layme. They are actually a married couple in real life, they are drag queens and they are parents, as well. They do live comedy, sing and tell jokes all while cooking. They make the most yummy and delicious foods right in front of you and you get to taste everything afterwards."
"The family-friendly one happens at 1 p.m.," said McCulley. "The 4 p.m. show is Best of the Midwest, featuring drag queens from around the area. The 9 p.m. show is the Headliner Show. That show is the only event you have to pay for the entire day. It is $10. We have nearly 40 performers and between all of us we have over 250 titles, including five national titles. We are bringing in an entertainer who is known worldwide. Her name is Aurora Sexton. She has been Miss Gay America and Miss Gay US of A."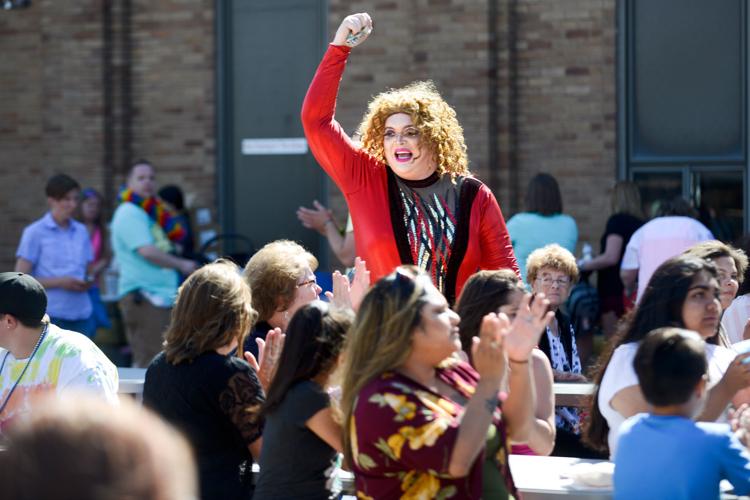 For more information and the full cast list for the drag shows, please visit SUX Pride's Facebook page.