When the International House of Pancakes (IHOP, if you're into abbreviations) unveiled its Big IHOP Pancake Burger earlier this month, I cried tears of joy.
Yes, I admit it. The thought of a buttermilk griddlecake covered in cheddar cheese, stuffed between two beef patties, blanketed with bacon and topped with a bun warmed the cockles of my heart.
Or, perhaps, that was just my arteries slowly clogging.
Nevertheless, I thought it was a splendid idea for pancakes to make a guest appearance in the world of burgers.
Then, I had this overwhelming realization that I'm a bandwagon jumper when it comes to weird hybrid foods.
Remember when KFC unveiled its Double Down sandwich -- which was bacon, cheese and sauce between two pieces of fried chicken in place of a bun -- a while back?
Well, that was a short-loved fave. Um, until I discovered it had about 125 percent of a person's daily recommended intake of sodium. 
I also recall Taco Bell offered what they called a Black Jack Taco -- that was a black taco shell filled with beef, lettuce and a three-cheese blend  -- for Halloween about a decade ago. 
So, this was an ordinary TB taco, just with a taco shell with black food coloring. Yet, I know, what the hell. But I still wanted one.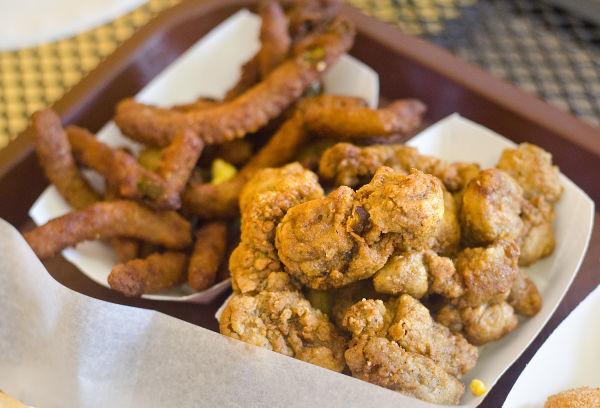 That still didn't dampen my enthusiasm when Burger King first introduced Chicken Fries, which were, get this, chicken nuggets that were shaped like French fries.
They were cute, they were dippable and I had to have 'em.
OK, I'm a sucker for a food gimmick. If it captures my imagination, I start salivating.
However, nothing will top the elation I feel whenever I go to Fydaze Fry Food & More in the Ice Cream Capital of the World that is Le Mars.
On the (sadly) rare occasions when I'm up north, I'll stop and pick up a to-go box of deep-fried Twinkies or a deep-friend funnel cake or a deep-fried helping of green beans (healthy, right?) and all will be right in the world.
Maybe, I'm maturing or my need for food instant gratification may be waning? Who knows? 
IHOP's Big Pancake Burger has been around for nearly a month and I still haven't had one yet.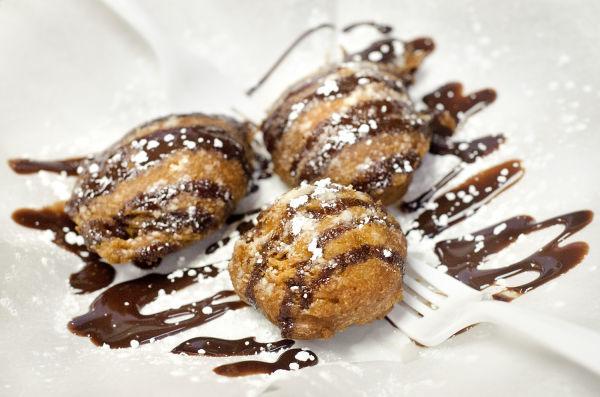 Will I eventually? Hell, yeah! But I will savor my anticipation.
Hmm, now I'm hungry for a deep-fried Snickers Bar from Frydaze.
Maybe, I'll head up to Le Mars for a quick snack before heading back to Sioux City for my dinner date with a Pancake burger.
See, didn't I tell you I was maturing?