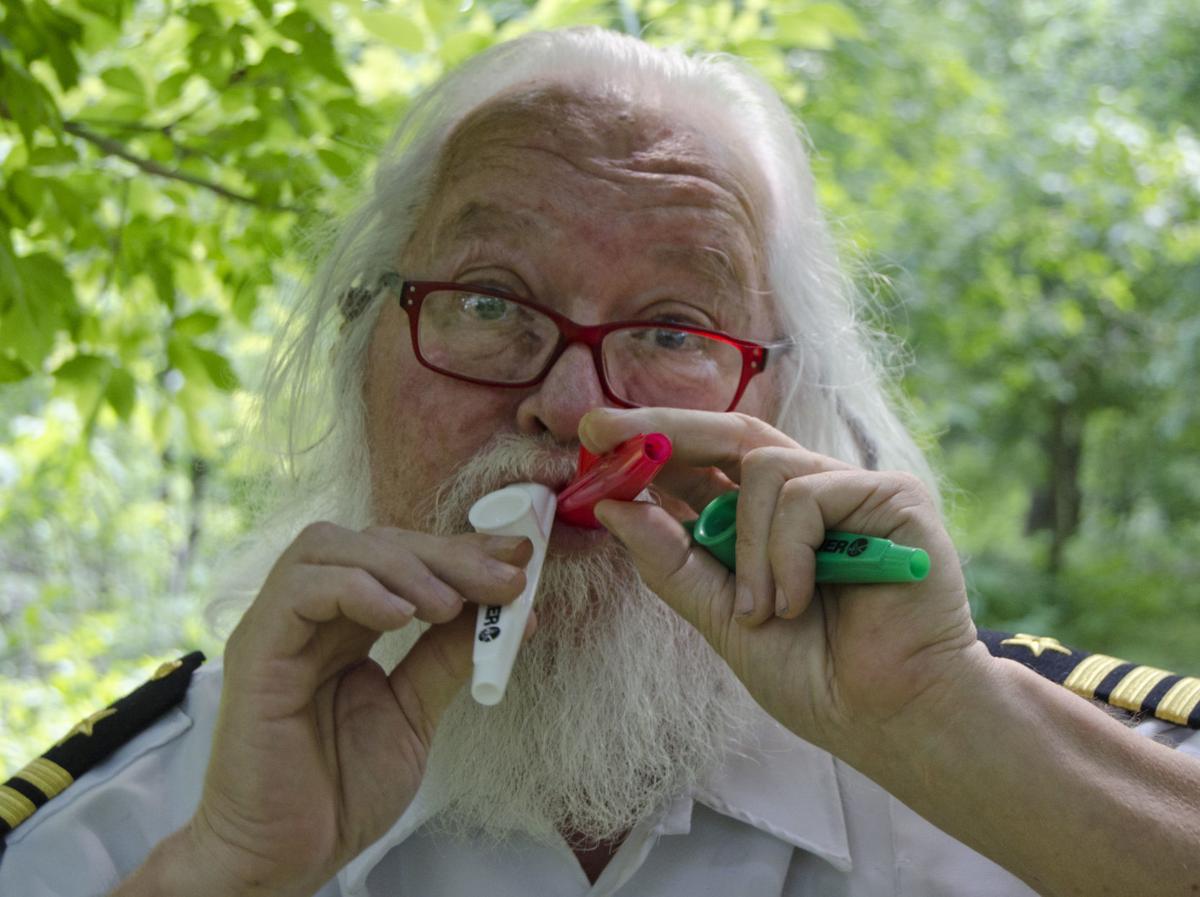 River-Cade is right around the corner, and this year the parade will get a face-lift with an added kazoo band.
That's right, folks! A massive kazoo band will be at the tail end of the parade, and River-Cade organizer Phyl Claeys wants all the spectators to join in the fun at the River-Cade parade on July 17.
Why does Claeys want to have a kazoo band, though?
"The kazoo parade was inspired by the Ullr Fest, a winter festival in Breckenridge, Colorado," said Claeys. "They have a late-afternoon parade and it's the craziest parade you'll ever go to. Summit County in Colorado is paradise if anyone wants to know...it's heaven. 
"I was at an Ullr Fest parade years ago and I thought what they needed was a kazoo band, so that year we tried a kazoo band in the River-Cade parade. I ordered 500 of the cheapest kazoos I could find online because money is everything to a nonprofit. The kazoos didn't work! You really couldn't play these kazoos, yet they were kazoos. One out of 100 worked, but I bet the rest were just thrown away."
So, why try the kazoo parade again if it didn't work the last time?
"This is the year I thought we would try it again," said Claeys. "The reason is that this year we have to create a parade that is different and unique to the Mardi Gras parade that will be happening just a short time before the River-Cade parade."
Due to construction, the River-Cade parade will have to use an alternative route than previous years.
"Unfortunately this year we have to change the parade route, which breaks my heart," he said. "We've gone up Douglas and down Pierce for the past 56 years, but due to construction on Douglas Street, we have to have it in a different location. It will be going on the same route as the Mardi Gras parade on Third Street. We are going to have to follow them 12 days later. The repetition is what troubles me.
You have free articles remaining.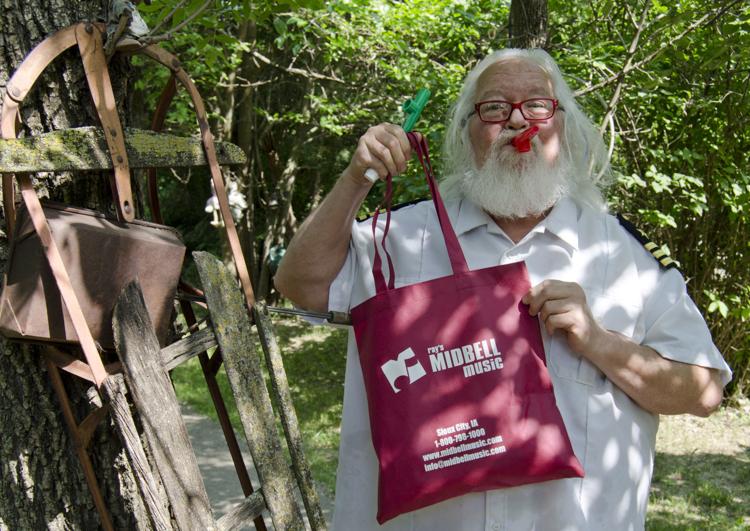 "We have to create a different parade than them. We will have kazoo players at the end of the parade, and we are hoping the spectators get up and march along behind us after we go by them. We want everyone to join the fun. We want stilt-walkers, bubble people, jugglers...we need TONS of jugglers and hula hoopers. We need anybody who isn't afraid to be in the River-Cade Weekender Riverssance Slowly-Marching Kazoo Monty Python-Themed Dancing Singing Parade Band. Stay up on the curb until you see me on my three-wheeled bicycle, then join us for the eight-block walk to the Long Lines parking lot. Bring a kazoo and become a part of our band!"
After the parade, when everybody is congregated in the Long Lines parking lot, the final competition of the Smile Contest will be held. There will also be the finals of the Kazoo Cream-of-the-Crop Youth Karaokers Contest. 
That isn't it, though. Claeys wants to set a world record of sorts.
"We are going to set a new world record for the amount of people standing in the parking lot in Sioux City, Iowa, and playing kazoos to the tune of 'Sioux City Sue'," said Claeys.
Why kazoos, though, and not other novelty instruments?
"Anybody can play a kazoo as long it is a kazoo that works," exclaimed Claeys. "Can you hum? Hmmmmm... You can get them at Midbell for around two bucks. Have you ever wanted to be in a marching parade? I'm sure you did when you were a little kid every time a parade went by. We will bring out the little kid in you. We create fun at River-Cade."
There will be a practice for the kazoo band in the parking lot across from The Marquee on July 10 directly following the River-Cade Hot Dog Eating Contest.
Why does Claeys put in so much work with River-Cade year after year?
"Oh, it does everything I need as a human being," he said. "It's a spiritual thing. We create fun. We live here; this is our town. I like to have fun and I really like it when a lot of other people come and have fun, too. We create playgrounds where people come, laugh, play and smile."