After five years without a major memorabilia change, the Hard Rock Hotel and Casino Sioux City has replaced about 80 percent of its old memorabilia with more than 50 pieces that have never been seen in Sioux City.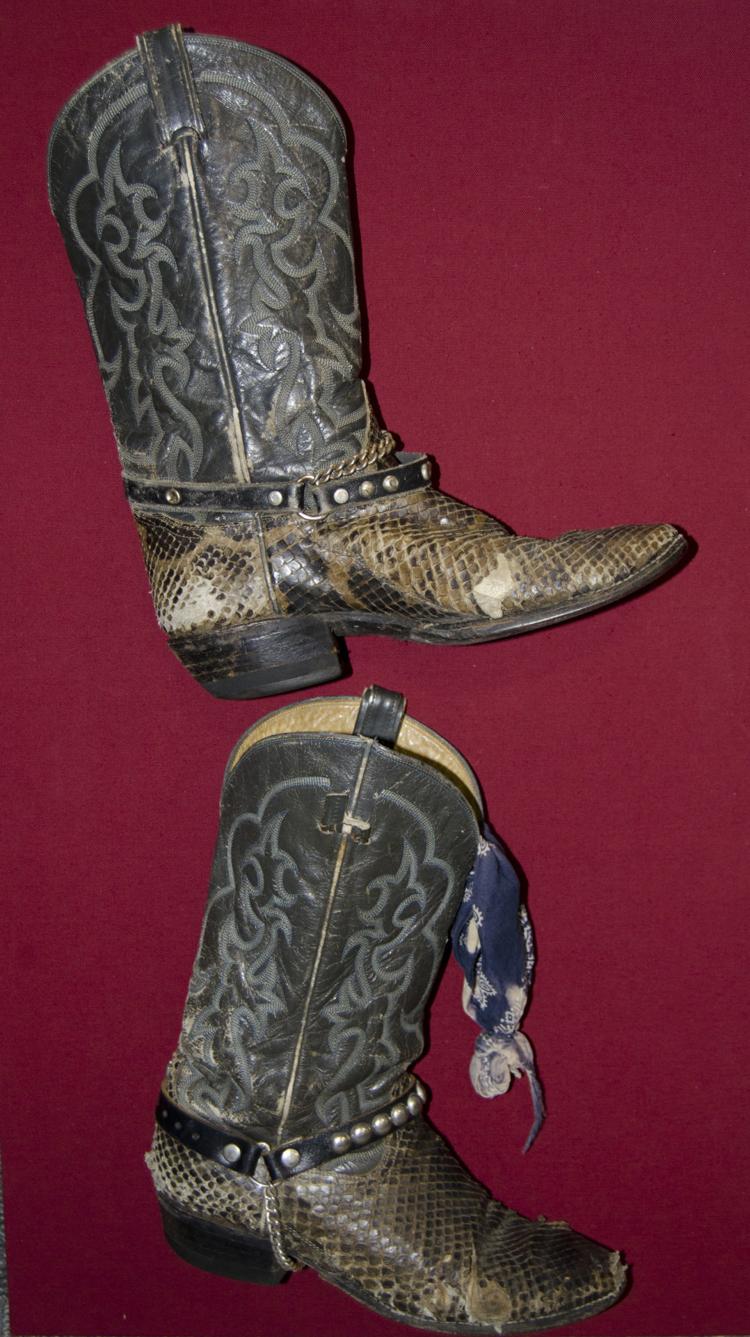 Some of the notable new items featured in the hotel and casino include a corset worn by Madonna on the "Like a Virgin" album cover, a DEA jogging suit worn by Elvis Presley on the day he died, many items that belonged to electric guitar pioneer Les Paul, boots worn by Guns n' Roses guitarist Slash in the music video for "November Rain," a suit worn by Red Hot Chili Pepper's singer Anthony Kiedis in a 1995 tour, the handwritten lyrics to "You Never Knew My Mind" by Johnny Cash, a pipe collection that belonged to Sammy Davis Jr., a necklace worn by Nicki Minaj and many guitars signed by major artists.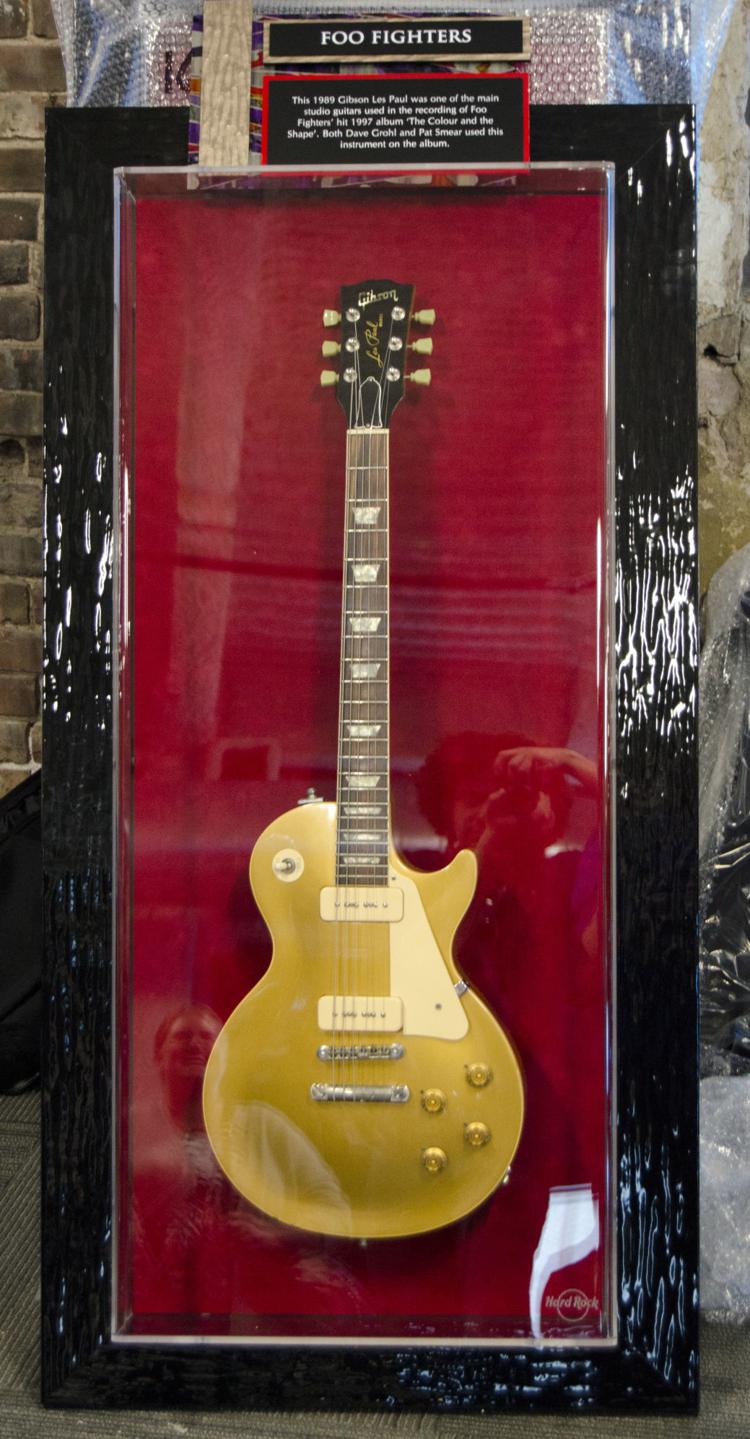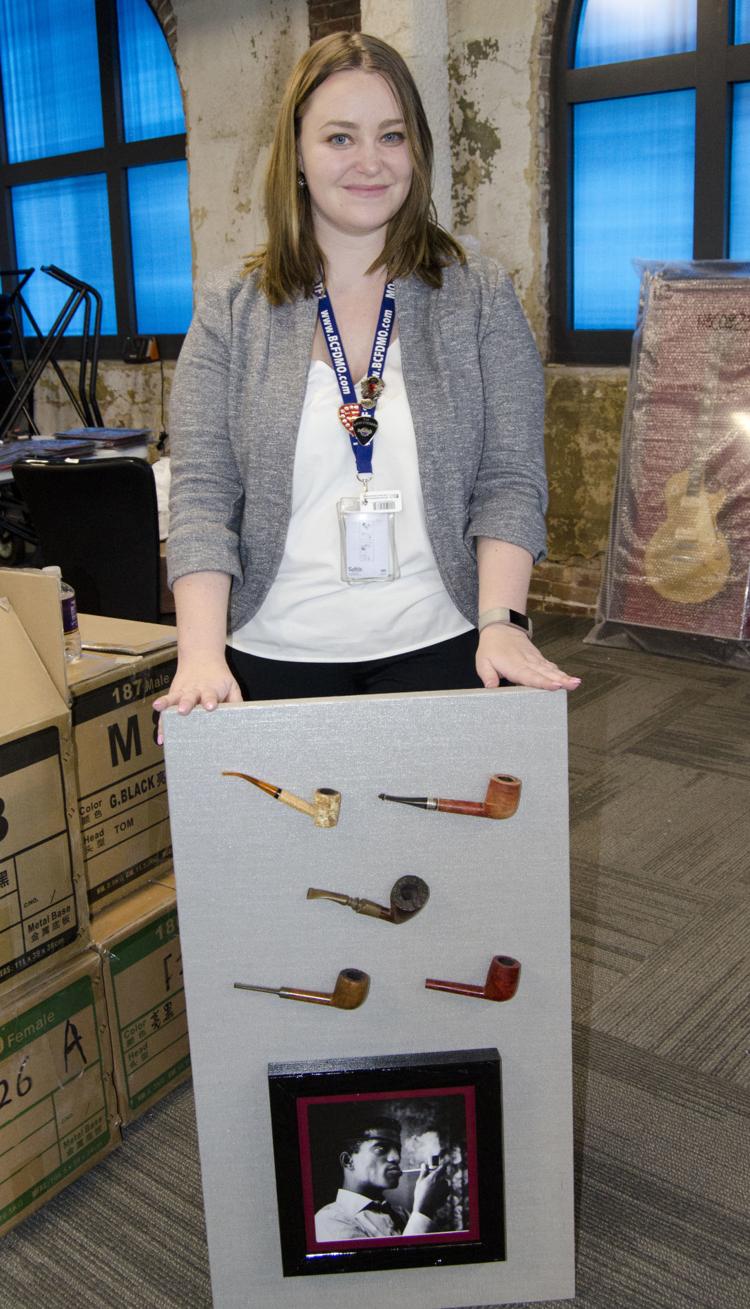 Hard Rock advertising coordinator Cassy Kaplan was interested in one of the newly acquired pieces that incorporates a lot of bling.
"I'm excited to see the Nicki Minaj necklace," Kaplan said. "She wore this in her 'Pink Friday' tour."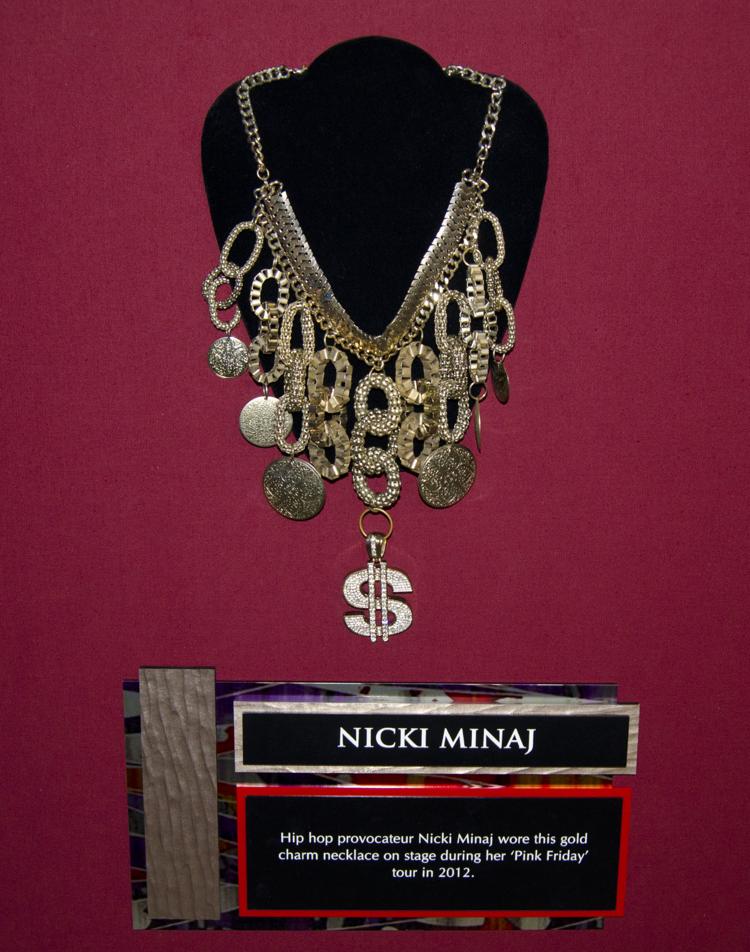 Also of interest: a collection of odd guitars created by Tony Tomlinson.
"These are guitars designed by Tomlinson," said Kaplan, pointing to a handful of oddball guitars. "He uses automobile parts and other things. His guitars will be displayed in the Rock Shop."
Sioux City Hard Rock marketing director Mike Adams is looking forward to the upcoming weeks when the large display in the hotel's lobby which currently houses a nice collection of Beach Boys memorabilia will be replaced by an extensive Prince collection, including clothing, sunglasses  and a guitar. There will be purple lights adorning the case.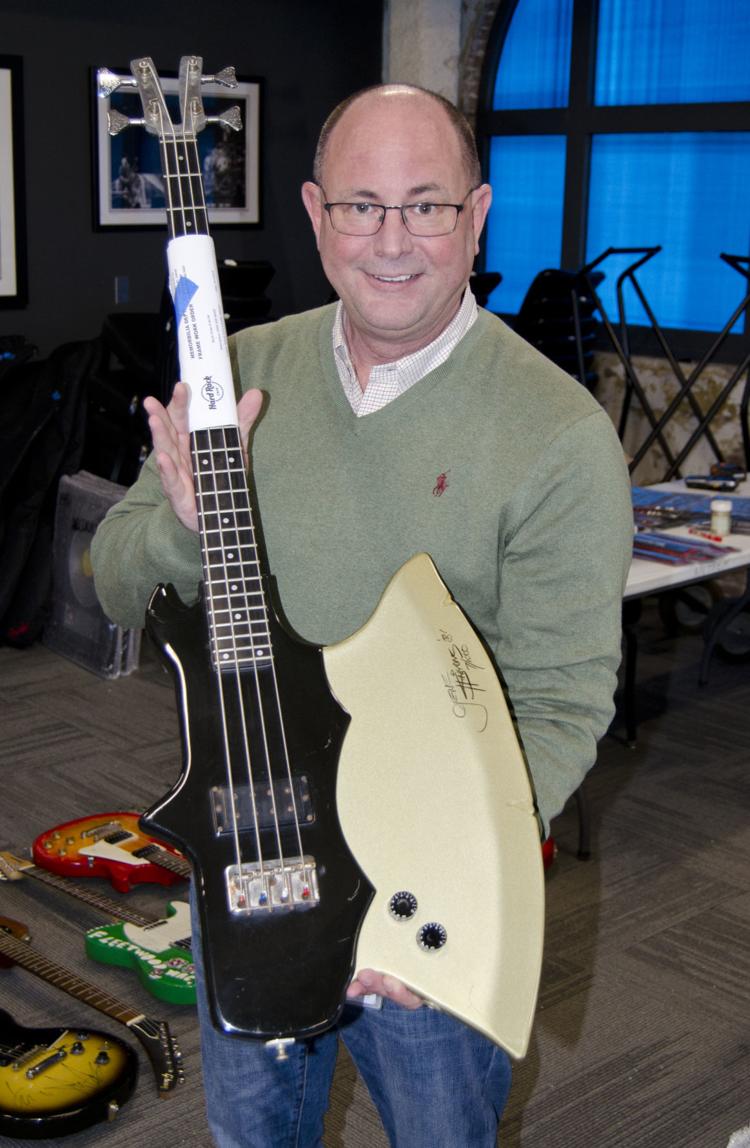 "We are about six weeks away from changing up the display in the hotel lobby," said Adams. "It is going to become a neat Prince tribute with a 'Purple Rain' backdrop with wash lighting. Quite frankly I was very surprised that they let us keep his guitar. It shot up $100,000 in value because it was actually played by Prince."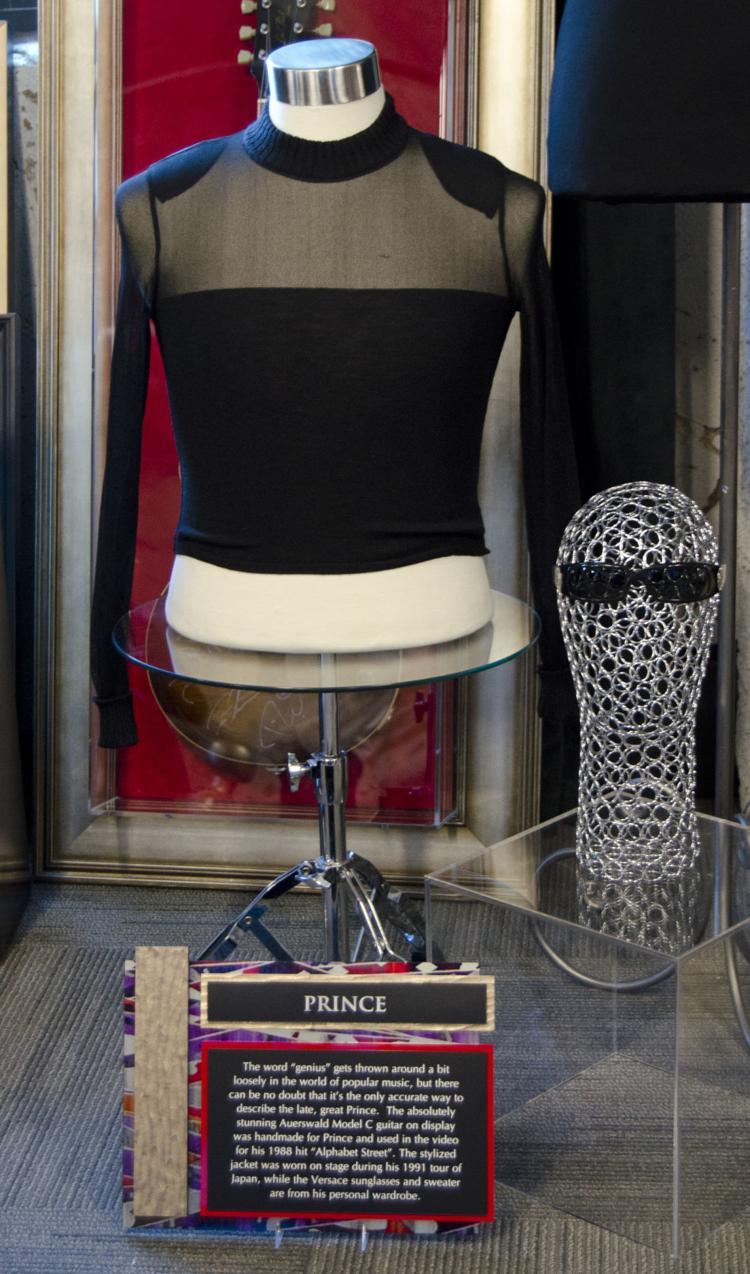 What new item will be the hottest thing for people to come see on display? Kaplan thinks it is the corset worn by Madonna on the cover of "Like a Virgin."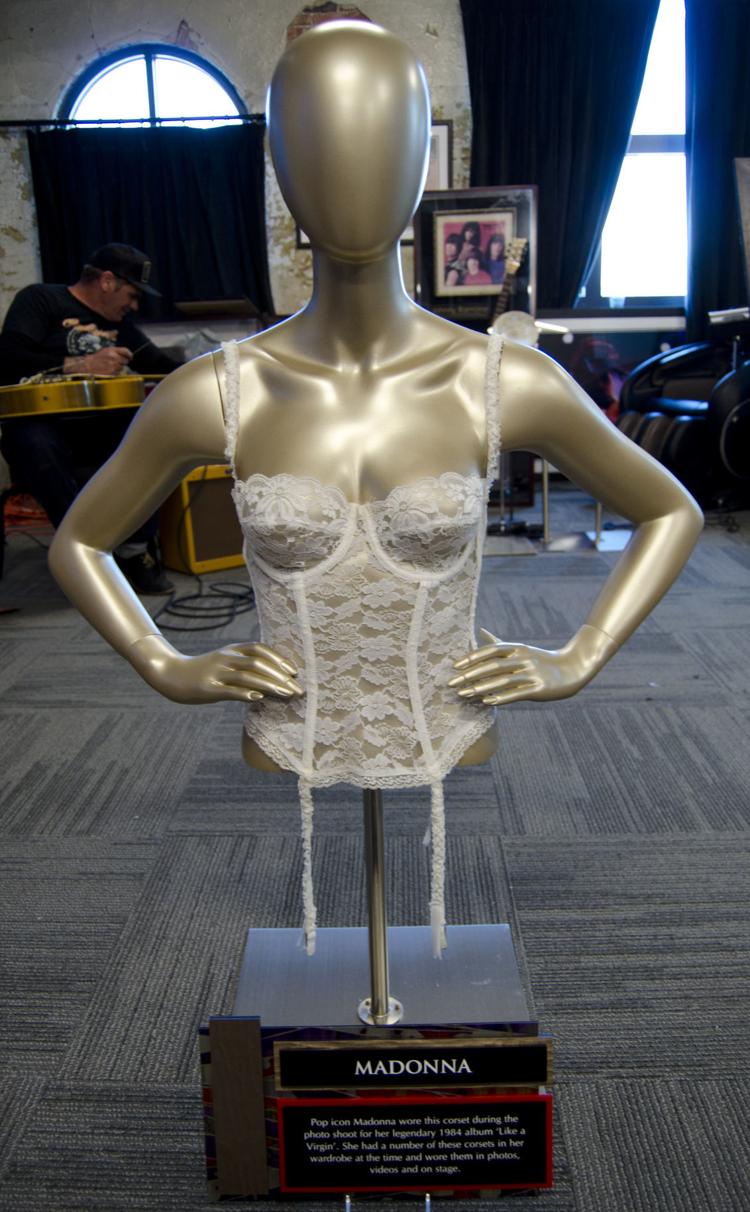 Sioux City's display, though, is just the tip of the Hard Rock iceberg.
"I've had the opportunity to go to Orlando and go through the Rock Vault," said Adams. "It is the memorabilia warehouse. That was mind-blowing. There was a display with the sunglasses of John Lennon and Roy Orbison; Prince's sequined gloves with a spotlight; an interesting Katie Perry outfit. I'm a huge Pink Floyd fan and I was just walking, then I noticed a huge organ. They had the description on the top, and it was the organ that was used during the making of 'Dark Side of the Moon.'"
For Red Hot Chili Peppers' fans, there's another surprise.
"We have a great suit that was designed for Anthony Kiedis by a designer that used to mainly design clothes that artists would wear to the Grand Ole Opry," said memorabilia designer Carrie Schiraldi. "Kiedis has this really eccentric taste in fashion and is known for his flamboyant, over-the-top clothing."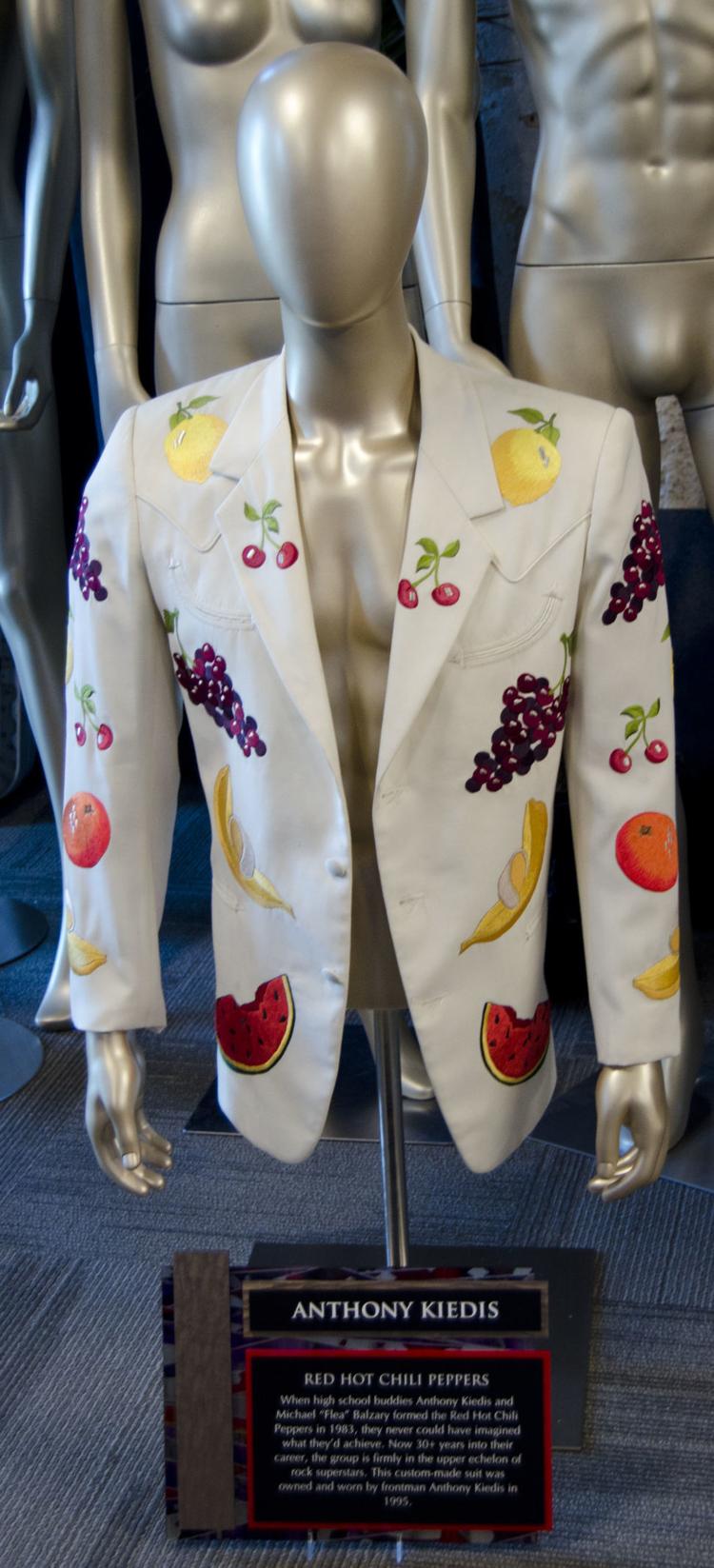 As for Schiraldi's favorite pieces in the Hard Rock International collection? Love letters written by music legends.
"They show how much alike these artists are to us," said Schiraldi. "Instead of putting them on a pedestal, we can see into their personal lives. The things that I get choked up with when I read are love letters by Janis Joplin to her fiancé at the time. You watch the relationship unravel through these letters and realize these people were just like us."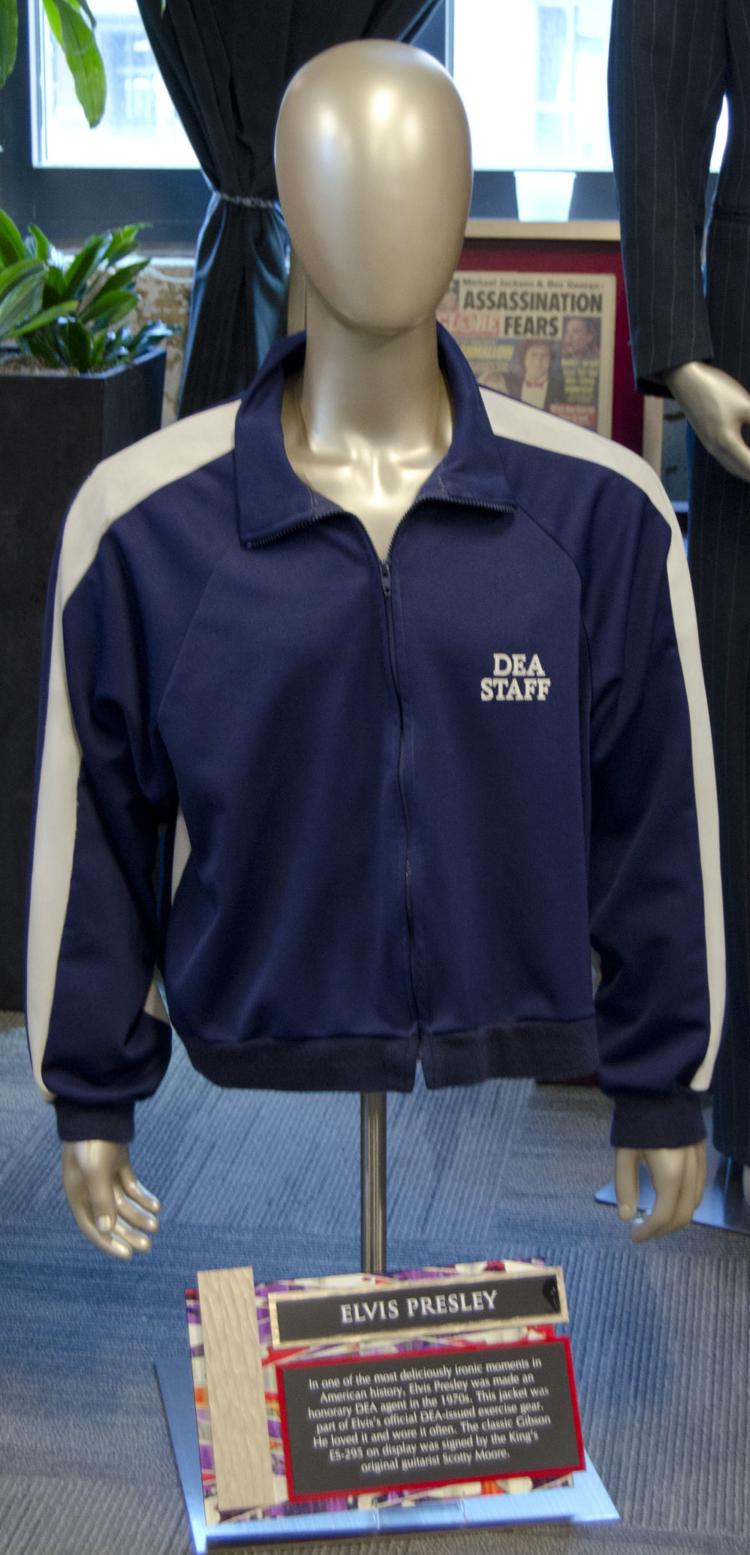 Most of the new pieces should be up by this week, according to Heath Starling, who travels to Hard Rock properties all over the world setting up these memorabilia displays.

"We usually are dealing with around 100 pieces, but it depends on the property and the amount of people working on it," said Starling. "Today we have the challenge of working with old brick and that is slowing us down. We also have the challenge of everybody being delayed coming in and getting a late shipment. These overhauls usually take us about a week."