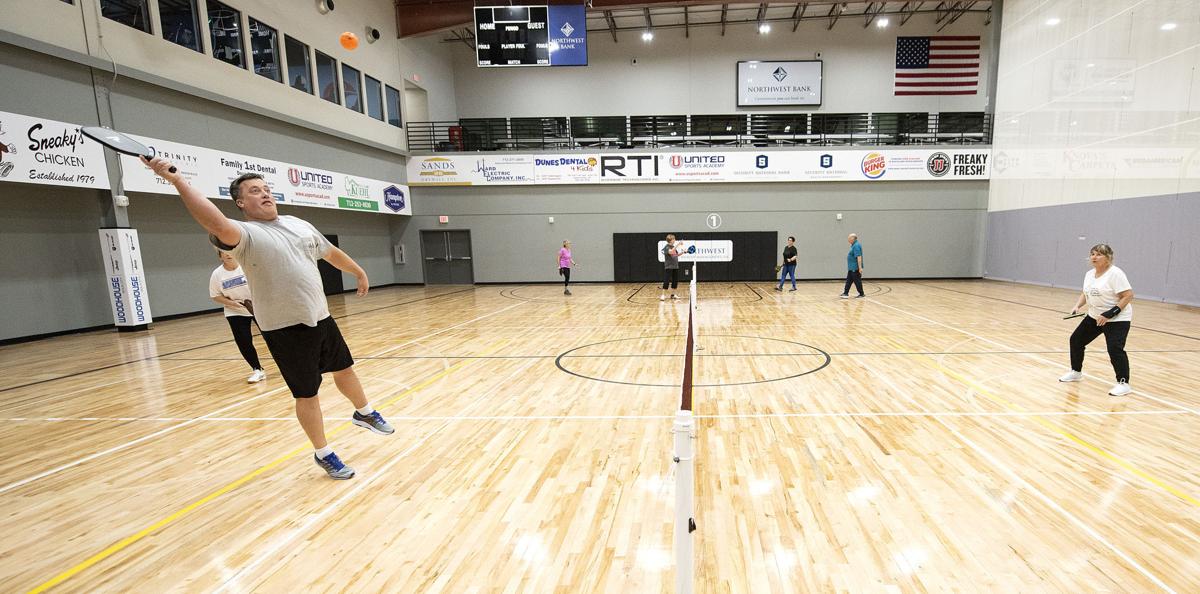 Is there any trash talking in pickleball?
Does chiding sports aficionado Greg Berenstein for winding pickleball netting too tightly count as trash talk? Or how about when player Kyle Schutte disparages his own pickleball-playing prowess?
No to both, huh? All right, we can categorically say there isn't any trash talk in pickleball. 
However, that doesn't mean the sport can't be fun to play, said Siouxland Pickleball Association board member Jonathan VanTuyl.
"Pickleball is such an inclusive and accessible sport," he explained at a recent mid-morning practice session at North Sioux City's United Sports Academy. "You meet the friendliest people playing pickleball."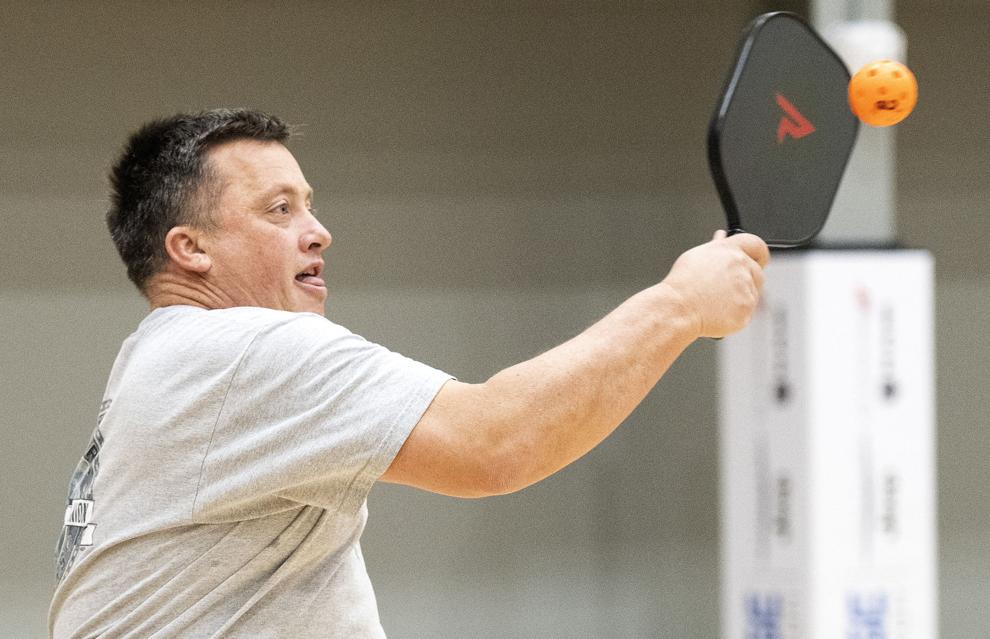 A SWEET -- AND SOUR -- STORY BEHIND A FAST-GROWING ACTIVITY
VanTuyl said this is a main reason why the sport has been gaining in popularity. 
"Since we started the Siouxland Pickleball Association less than a year ago, we've already grown to nearly 150 members," he noted.
Think that's impressive? According to the Sports & Fitness Industry Association's 2019 Pickleball Participant Report, there are more than 3.3 million "picklers" in the United States, making it one of country's fastest-growing activities.
Want to know who's been picking up a pickleball paddle lately? Microsoft co-founder Bill Gates, tennis legend Andre Agassi and comedian Ellen DeGeneres are all admitted devotees of the games.
Which isn't too shabby for a sport that has such a funny name.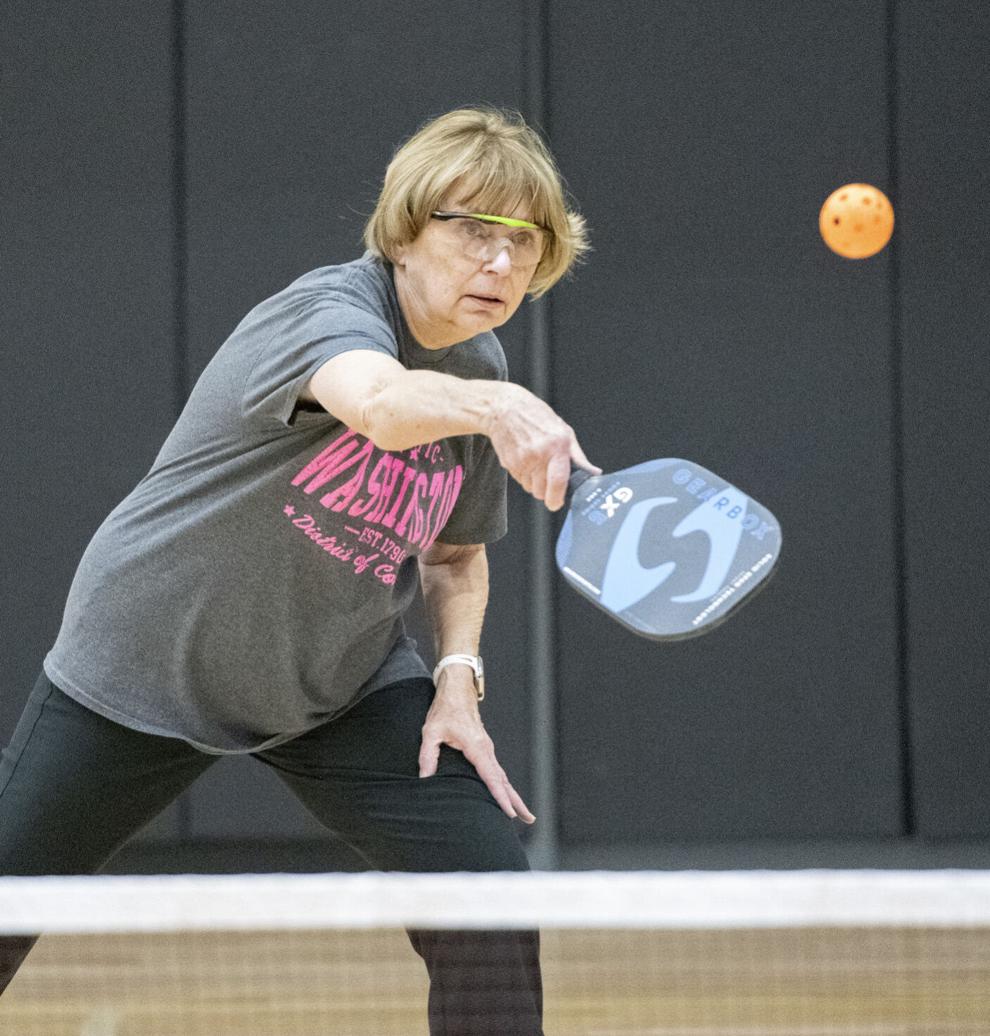 THE BIG 'DILL' BEHIND PICKLEBALL
A paddleball sport which combines elements of badminton, ping-pong and tennis, pickleball was invented in 1965 by Joel Pritchard, a future lieutenant governor of Washington State, and two of his golf buddies.
Legend has it that the trio found their respective families bored on a Saturday afternoon. Unable to find a badminton shuttlecock, they improvised by using a perforated plastic ball, lowered the badminton net and fabricated paddles made out of plywood.
So, how did the game acquire such a tart name? It either came from Pritchard's dog, who was named "Pickles" or by a "Pickle Boat," which is what that last boat to finish a race is called.
From that fateful day at Joel Pritchard's backyard to today, practitioners have been batting pickleballs over nets in P.E. classes, health clubs as well as at the the U.S. Pickleball National Championships, and the U.S. Open Pickleball Championships. There are also an increasing number of international championships.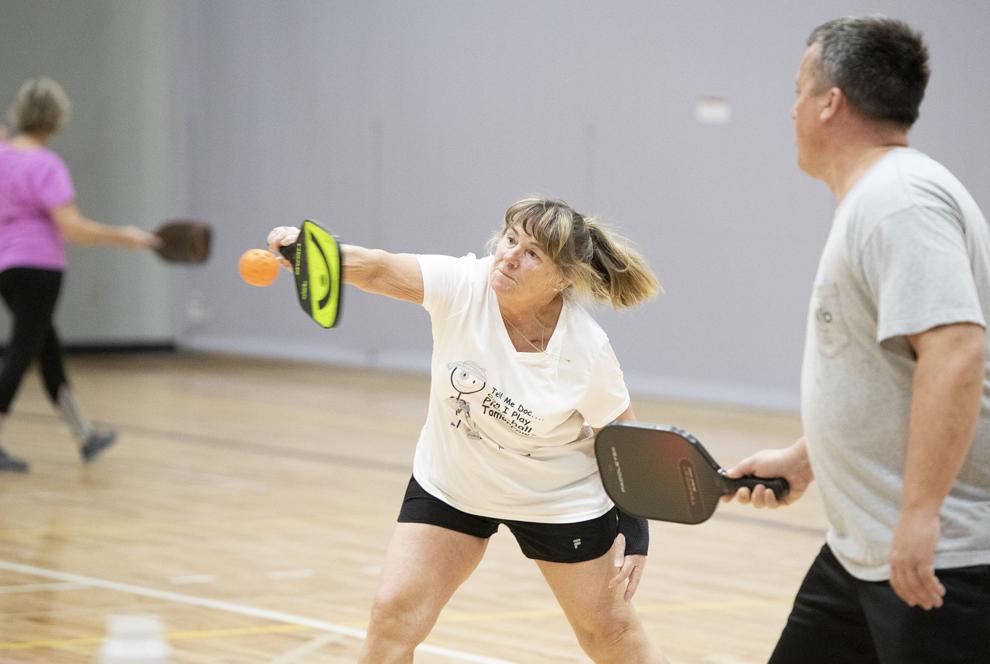 Are you a bit green about how to play the game? 
Normally, it is played by two teams, typically two people each, who send a pickleball across a court, separated by a low net. The first side scoring 11 points, leading by at least two points, wins.
The relative ease of the sport makes it adaptable for players, both young and old, according to VanTuyl.
"We've had players in elementary school as well as players well into their 80s," he said. "One of our most dedicated Siouxland Pickleball Association members is a gentleman who happens to be 86 years old."
While anyone can master pickleball, VanTuyl acknowledged that racket sport players may have an easier "in."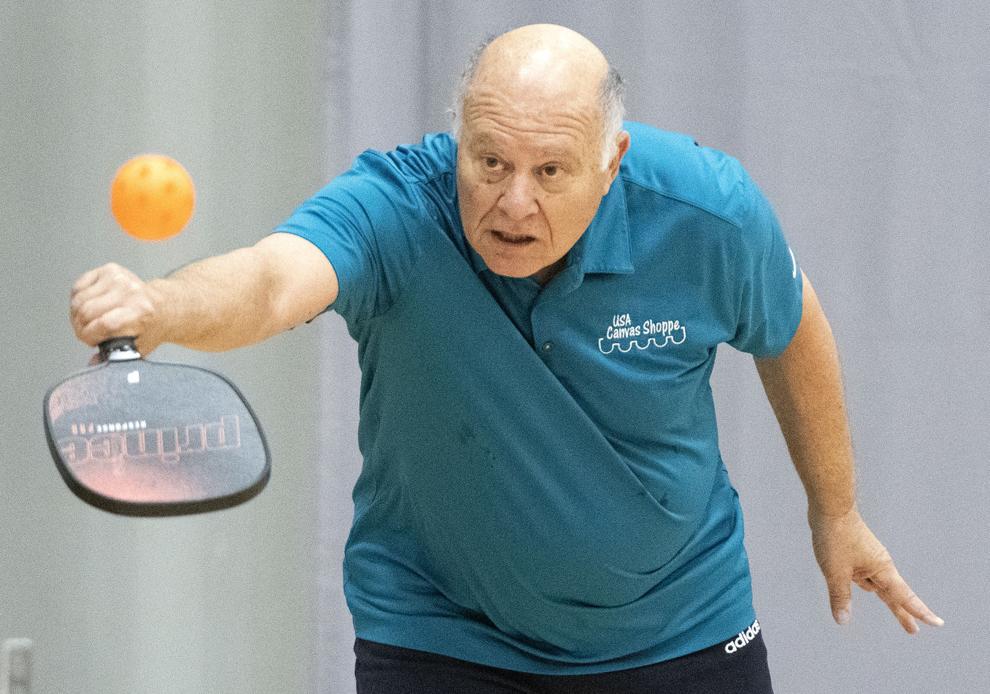 "A lot of former tennis players and racquetball players graduate to pickleball as they get older," he said. "Pickleball is more leisurely."
CHANGING (CU)CUMBERSOME STEREOTYPES
Let's face facts. This is a sport that does skew toward an older demo. Having said that, VanTuyl, a Briar Cliff University social work student, does not fit into that category.
A table tennis-playing fanatic, VanTuyl discovered pickleball, via YouTube videos, a few years ago. Looking for a place to play the game, he discovered pickleball was a preferred sport at the Sergeant Bluff Recreation Center.
Over time, more facilities have added pickleball courts. Sioux City has year-round nets at Long Lines Rec Center as well as outdoor nets at Riverside and Leif Erikson parks. Many area churches offer up space for play in addition to United Sports Academy, which has plenty of nets at its state-of-the-art 300 Centennial Drive facilities.
VanTuyl credited the pandemic for increasing pickleball's popularity.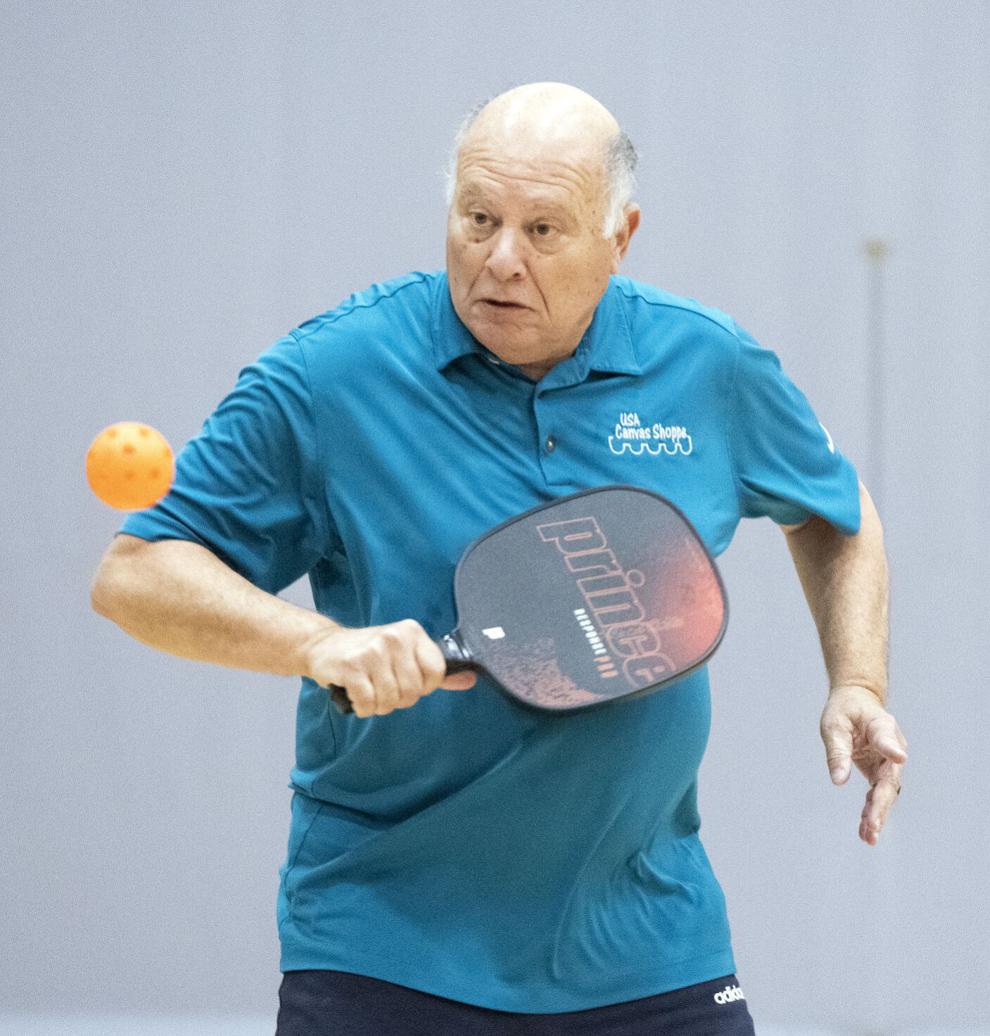 BRINE TIME BECOMES PRIME TIME
"We started our local association a few months before COVID," he explained. "I think having people cooped up at home meant more time for pickleball."
You see, a pickler doesn't need to play on a traditional court. It could also be played in driveways, rooftops or any number of makeshift locations.
"The pandemic brought pickleballers out of the woodwork," VanTuyl said. "After places began opening up, people kept on playing pickleball."
For player Cheryl Otto, it may have even saved her life.
A cancer survivor, Otto said her love of the sport got her out of the house.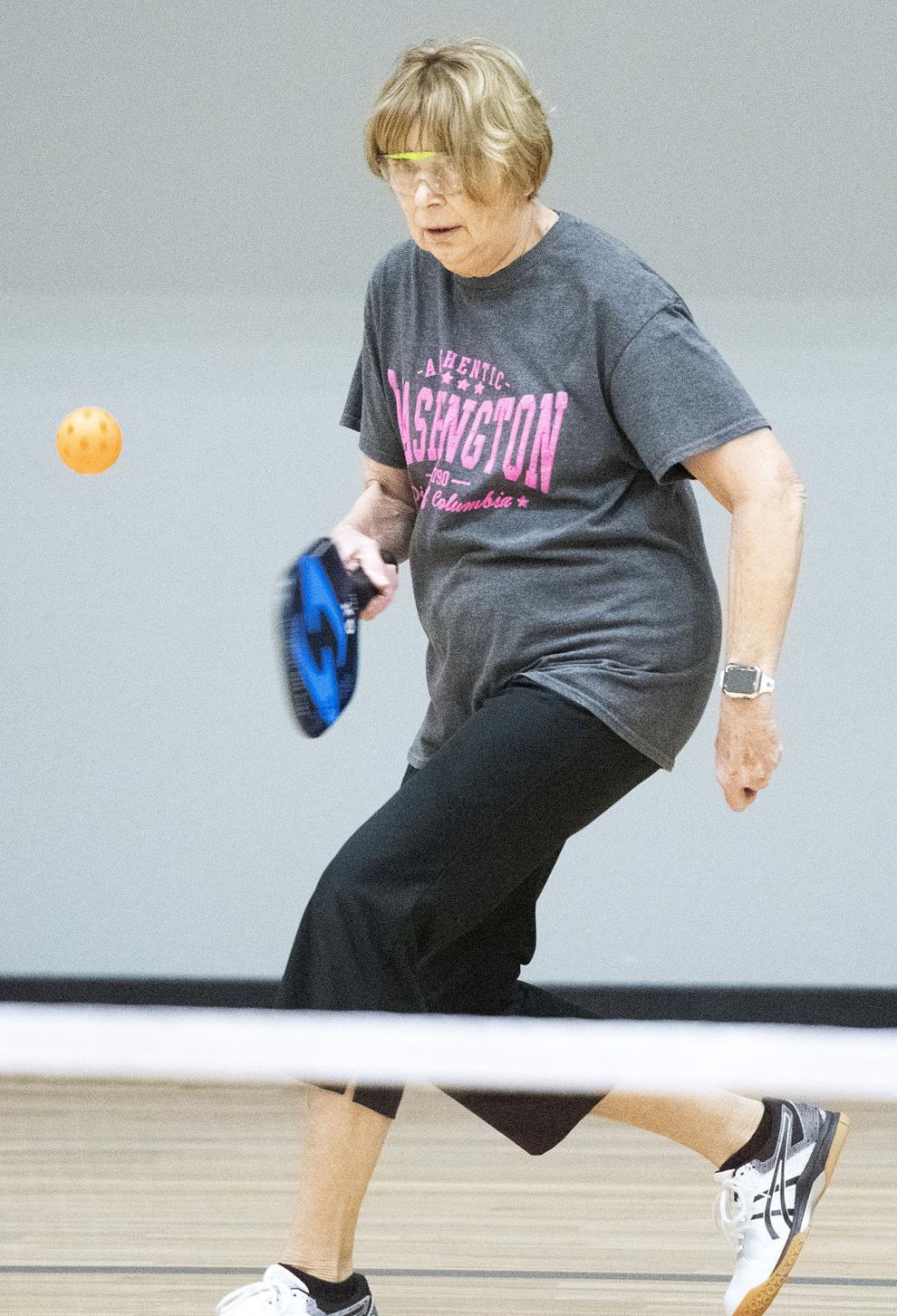 "It also kept me physically active," she said. "You get quite a workout while playing pickleball."
Plus pickleball is challenging for both men and women.
This is why the sport appeals to player Kyle Schutte.
"There aren't many unisex sports that can be played by either gender," he said. "Pickleball is something universal that doesn't discriminate because of age or even player ability."
Which in a nutshell ... or a pickle barrel ... explains the game's increasing profile.
"People thought pickleball is a sport for old people or for kids," VanTuyl said. "It is actually a sport for everybody."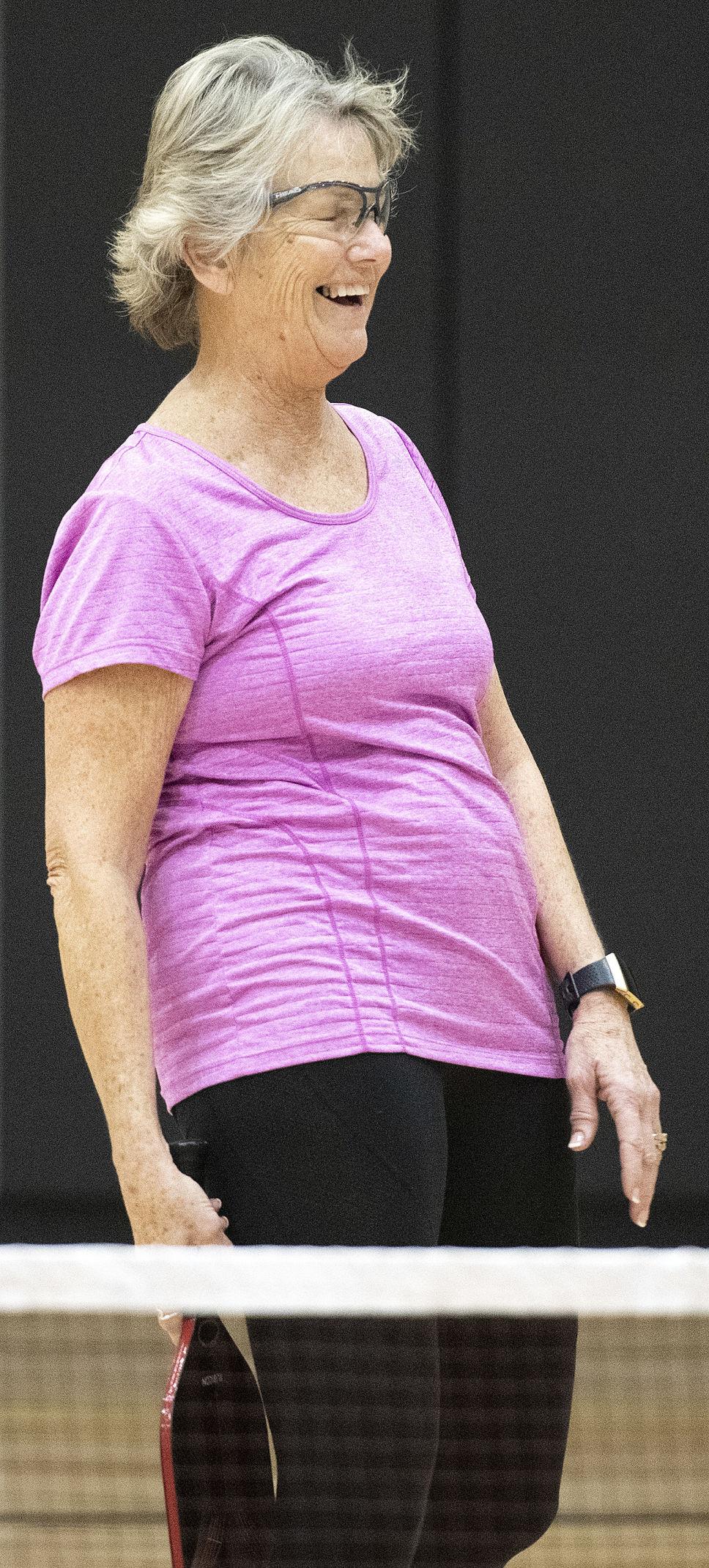 That's why VanTuyl and other Siouxland Pickleball Association members are looking for facilities to have nets available at night in addition to the day.
"Most facilities focus on teen sports after 3 p.m. or so," VanTuyl said. "We get that, but pickleballers would also love to play the game after work or with their spouses and families during peak hours."
PRESERVING PICKLEBALL'S POTENT POPULARITY
As his association's master of social media, VanTuyl is often tasked with creating posts.
That includes drumming up publicity for a tournament, taking place, Sunday, at the Spirit Lake High School as part of the University of Okoboji's Winter Games. 
"It's fun seeing pickleball becoming more popular," VanTuyl said. "You meet the nicest people while playing pickleball."