On a hot July afternoon, Johnnie Bolin admitted he was feeling a little bit tired, a little bit sore but, other than that, no worse for wear.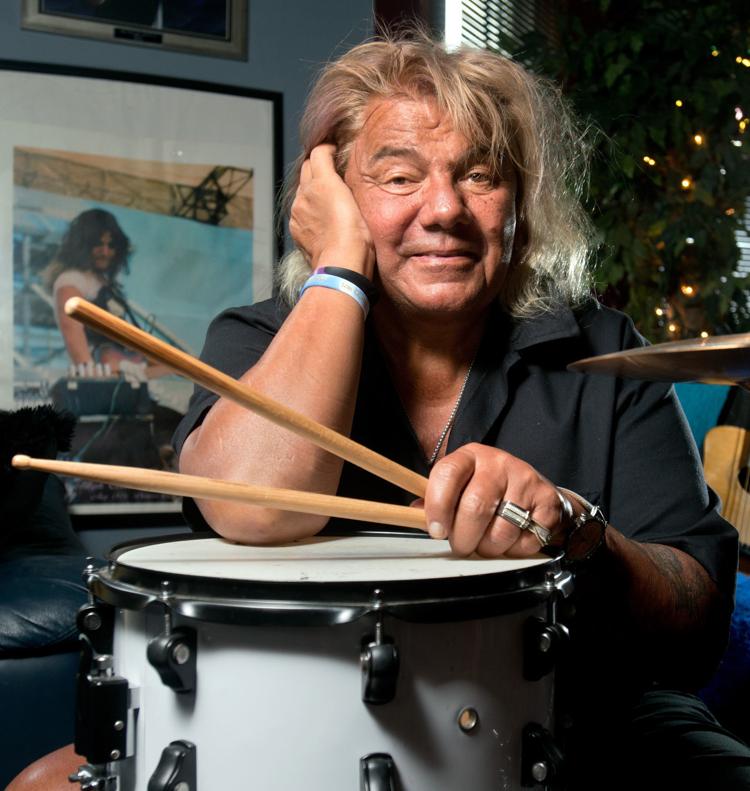 That's pretty miraculous since the veteran musician received a pacemaker earlier in the year.
"I'm going to the gym again and I'm back to playing music," Johnnie Bolin said, inside the living room of his Sioux City home. "Couldn't imagine what life would be like without music."
Bolin has been busy preparing for Bolin Fest, an annual tribute commemorating the musical career of his late brother, Tommy.
This year, Bolin Fest will be held from 2 p.m. to 2 a.m. Saturday at the Ickey Nickel Bar & Grill, 4700 41st St. 
REMEMBERING TOMMY IN A VERY SPECIAL WAY
Born in Sioux City on Aug. 1, 1951, Tommy Bolin experienced worldwide popularity and critical acclaim for his work in such seminal 1970s bands as Zephyr, The James Gang and Deep Purple before dying from a drug overdose on Dec. 4, 1976, at the age of 25.
"We started remembering Tommy's music around the time of his birthday every year," Johnnie Bolin remembered. "At first, it was meant for family and friends of my brother and we held it in a pizza parlor. Later on, Bolin Fest turned into an all-day music festival."
AN 'A-LIST' ARRAY OF TALENT
This year, Johnnie Bolin, a longtime drummer in the Southern rock band Black Arkansas, will be joined by such A-List musicians as Kenny Passarelli (best known for playing with Elton John); Joe Vitale (formerly with Joe Walsh's band); Stanley Sheldon (a bassist for Peter Frampton); and Eddie "Devil Boy" Turner, who like Tommy Bolin, was a member of Zephyr.
"All of these guys started playing tiny clubs with Tommy," Johnnie Bolin said. "Like Tommy, they were bona fide rock stars a few years later."
Four years younger, Johnnie Bolin idolized his rock star brother and followed a career that took Tommy Bolin far from from Sioux City.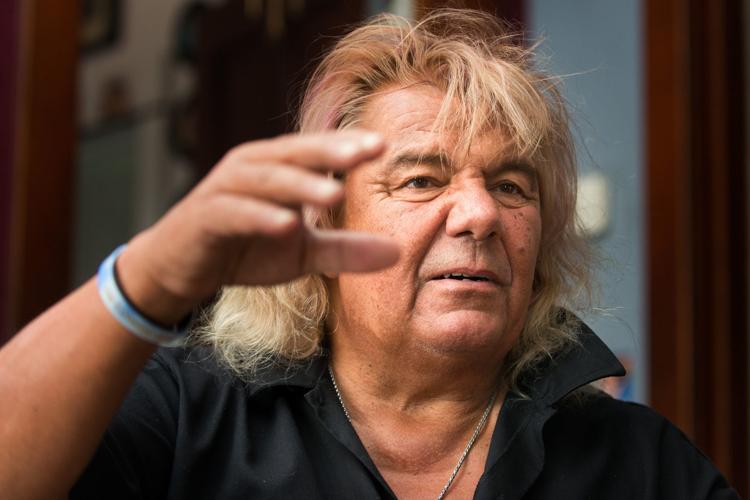 "Sioux City was a great working-class town and that influenced our music scene," Johnnie Bolin said. "Tommy respected that but he had bigger dreams."
As it turned out, so did Johnnie Bolin.
"I was playing a gig with a country band a the truck stop of Highway 75 and realized this wasn't my scene," he said. "At the gig, I wore a cowboy hat and cowboy boot as well as short pants. I looked out of place and realized it immediately."
ON THE ROAD WITH TOMMY BOLIN
Luckily, Tommy called his younger brother with an offer to play gigs with him.
"Tommy was a little worried I'd be burning bridges leaving the country band in a lurch," he said with a smile. "I explained to Tommy that the country band would be better off without me."
AN UNEXPECTED REVIVAL FOR A GUITAR HERO
Much of Tommy's discography was unreleased or had gone out of print in the decade after his death.
That all changed when 1989's "Tommy Bolin: The Ultimate" -- containing tracks throughout his career -- was released to rave reviews.
The retrospective allowed older fans to appreciate lost talent and, most significantly, it inspired a younger generation to discover a guitar hero.
Ever since, Johnnie Bolin has been re-releasing his brother's music to fans around the world.
Every year, Bolin Fest attracts fans and bands from around world. This year, Perfect Strangers, a band from Helsinki, Finland, will be playing alongside  more homegrown talent.
"Since Tommy died young, he has joined the ranks of Elvis and others who've experience popularity long after they passed away," Johnnie Bolin said. "He's bigger today than he was in life,"
More than that, Tommy Bolin's talent still inspired a new generation to live out their dreams by picking up a guitar.
"There are many musicians who have faded away without a trace," Johnnie Bolin said. "Tommy's music received a second life long after he died. His memory is still alive."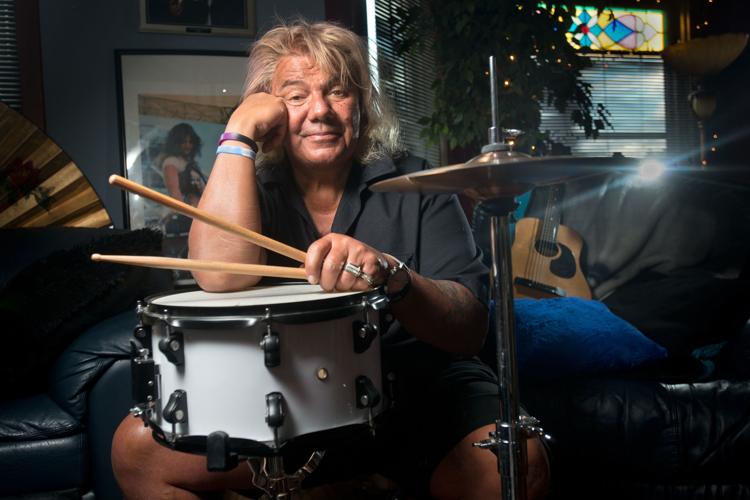 "Tommy's music is meant to be played," Johnnie Bolin said. "He wanted his music to put a smile on the faces who love rock and roll." 
Sitting inside a house filed with memorabilia of a rock and roll life, Johnnie Bolin suddenly becomes quiet.
"There will be a lot of smiling fans at Bolin Fest," he said. "That would have made Tommy very happy."