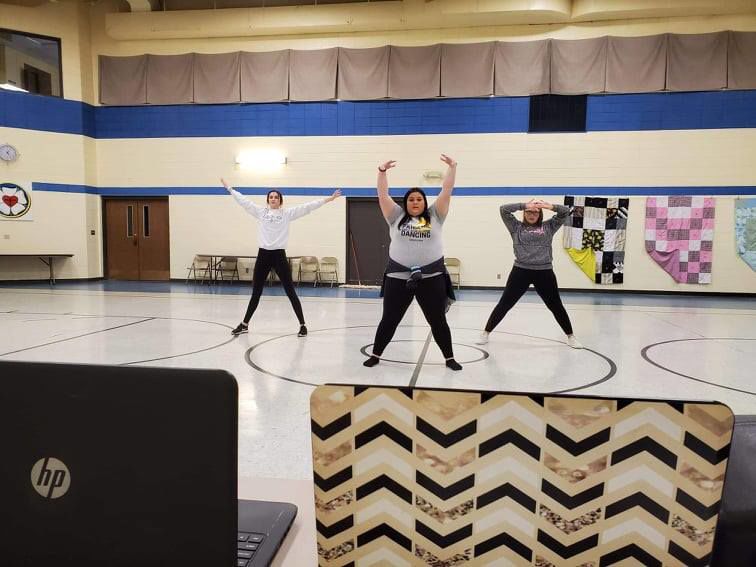 For those looking for a chance to dance, Just For Kix will offer classes for girls and boys from ages 2 to 18 and, hopefully, a show that didn't get produced in the spring.
Stefaine Work, who's the director of Just For Kix in Sioux City, said she's hoping to get a makeup show for students who were part of the 2019-20 season. Tentatively, the event is slated for for July 19 at the Grandview Park Bandshell.
"We really want to give our senior dancers one more opportunity to dance since they missed out on the majority of their competitions," she said.
Work said they did finish the dance season through classes on Zoom. She said these Zoom classes taught various dances techniques, warm-ups and routines that keep dancers engaged.
"We really used every opportunity to keep the kids moving," she added.
Students were excited that they were able to interact and see everyone through the virtual classes.
Just for Kix is planning a virtual camp July 20-22, so it can prepare its students for the upcoming dance season. 
Work said instructors will also hold in-person technique and strength dance classes for the upcoming dance season that will start Aug. 17. She said those classes will be held the last week of July until the first week in August.
Work said they are planning to go back to in-person classes this fall, with  dancers socially distanced from one another. Students will be able to wear masks if they want but they're not required.
"As of now, we don't have too many fall events set except for classes," Work said. "Most of our events take place in the winter and spring and we are optimistic those will still be able to take place."
Work said she's hoping a lot won't change and that students will keep dancing. She said they are doing whatever it takes to get back to what they love, dance.
"We miss our students so much and can't wait to see them all again," Work said.
Be the first to know
Get local news delivered to your inbox!