Rebos, specializing in Creole, Caribbean and New Mexican cuisine, gained a devoted following among foodies for nearly 15 years on Sioux City's Historic Fourth Street.
Then, the popular eatery, founded by Brian Rees, closed its door in early 2019, disappointing diners who had grown to love such signature entree items as the Tijuana Trainwreck and the Black & White flatbread pizza, not to mention the sinfully seductive Sangria.
Jesus Sanchez was among the patrons who missed Rebos. 
In fact, Sanchez, who already owned the nearby 1008 Key Club, decided to partner up with Rees in re-establishing Rebos after a more than six-month absence.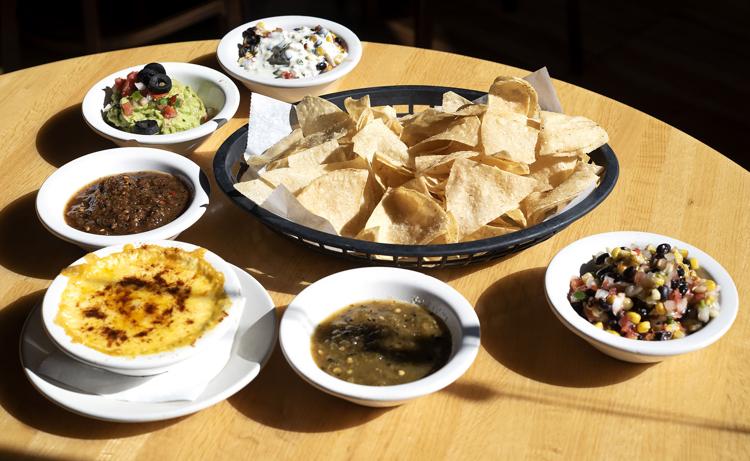 Now back at its former 1107 Fourth St. location but sharing space with Sanchez's Beer Can Alley country bar, Rebos is half as big as it previously was.
A NEW PARTNERSHIP REIGNITES AN OLD PASSION
Both Sanchez and Rees have big plans for the rebirth of Rebos.
"I knew I wasn't the only one who missed Brian's cooking," Sanchez said shortly after Rebos' November 2019 comeback.
Having a business partner has allowed Rees to concentrate his energies on cooking.
"I was burnt out by the day-to-day, business aspect of running Rebos," Rees said. "With Jesus as a partner, I got to go back to creating new meals, which had always been my passion."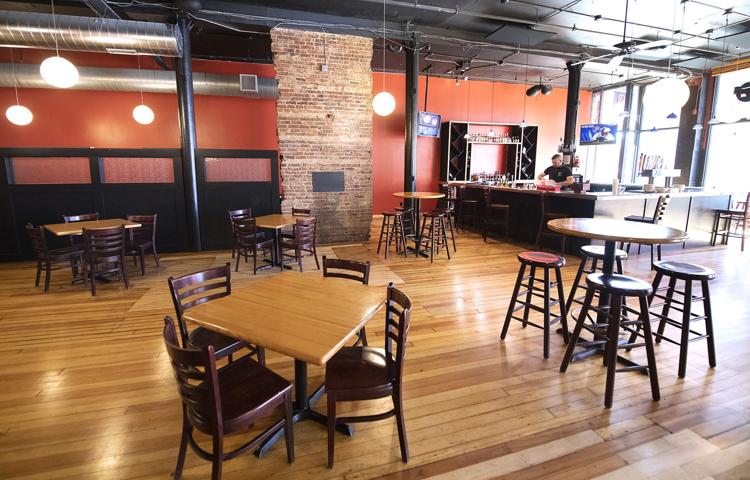 So, a longstanding downtown eatery is, once again, on track. End of story, right?
Well, no. A few months into Rebos' rebirth, COVID-19 came.
ONE STEP FORWARD, ONE STEP BACKWARDS
In March, Iowa Gov. Kim Reynolds declared a statewide public health disaster emergency that limited gatherings to 10 people, effectively closing most bars and restaurants in response to the coronavirus outbreak.
"Rebos was lucky because we only had to close down on the day the governor declared the statewide ban," Sanchez explained. "Instead of shutting down entirely, we decided to concentrate entirely on takeout orders."
READJUSTING FOR THE PANDEMIC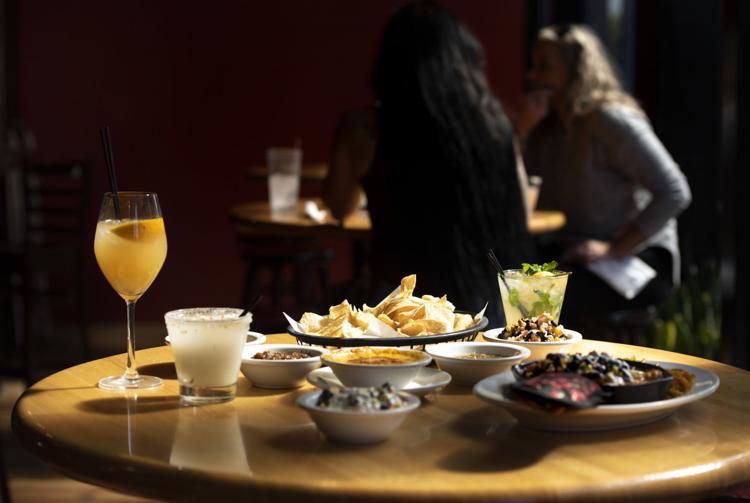 With less competition and an increased online presence, Rebos was able to keep things going during the height of the global pandemic.
It also gave Sanchez a better appreciation of Rees' talents.
"There were long stretches when Rebos' kitchen crew consisted entirely of just me and Brian," Sanchez noted. "That was when I discovered how made from scratch Rebos meals really were, how many fresh ingredients Brian used, and how complex it was to make house-made Jalapeno Ranch dressing was."
"You'd never know how many steps there are to making Jalapeno Ranch dressing until you find out how it's made," Sanchez said with a smile.
After the ban was lifted, guests have been slowly coming back to Rebos, much to the satisfaction of Rees.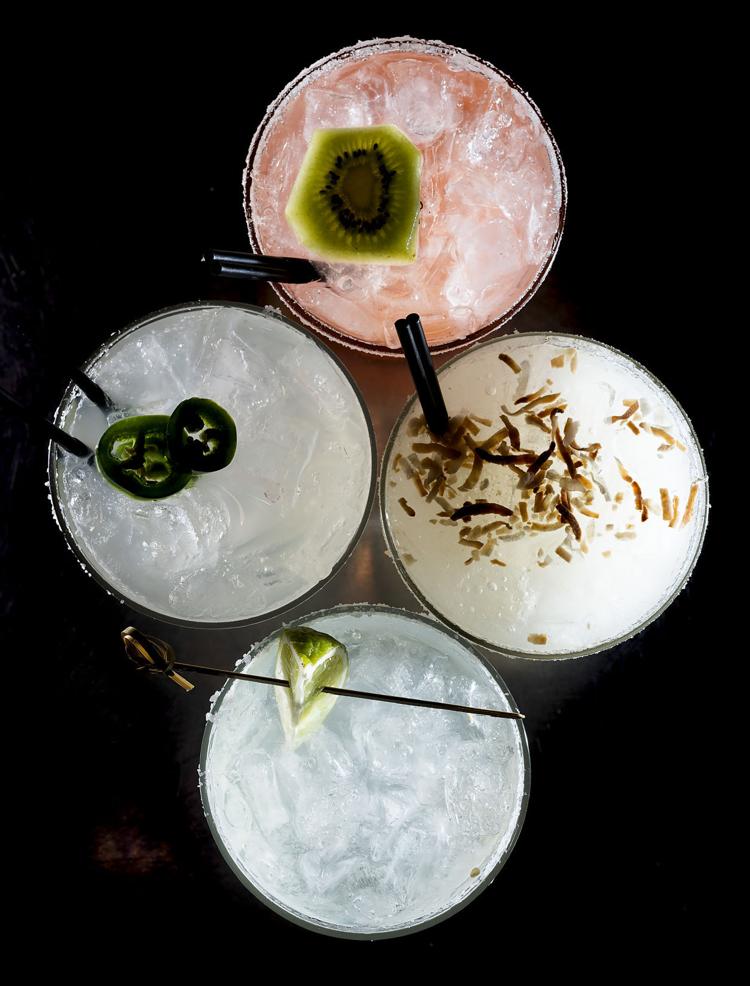 "Some people don't feel safe coming into a restaurant," he said. "That's fine. That is why we still do carryout. But we follow all of the necessary guidelines and requirements. When people feel safe, we'll be here."
Until then, Rees continues to experiment with new dine-in and take-out recipes.
LOOKING FOR THE NEXT 'TIJUANA TRAINWRECK'
Believe it or not, both the Rebos Black & White flatbread (Caribbean black beans, roasted poblano cream sauce, grilled chicken, jalapeno and cheese) and its justifiably famous Tijuana Trainwreck (a skillet of corn tortillas with shredded wood-fired chicken, green chilis and cheese that is finished with salsa verde and red onions) started life as one-time daily specials.
You see, Rees often uses daily specials as a way to test potential menu items.
"When I opened Rebos, nobody in town was using poblano peppers or making wood-fired meats," he explained. "Now, both are common. You're always trying to find ways to excite diners."
What is Rees currently testing?
How about a tostada salad made with jerked mahi or a hot beef sandwich made with slow-cooked roast beef with a choice of beef or jalapeno gravy? 
Having trouble choosing? Figures. That's why there are also Rebos' appetizers. Choose three -- or more -- and make a meal of it. 
As for Sanchez, he's always been a fan of the Fresco Flatbread, which is made with smoked shrimp, grilled chicken, fresh pico de gallo, poblano cream sauce and a cilantro pesto.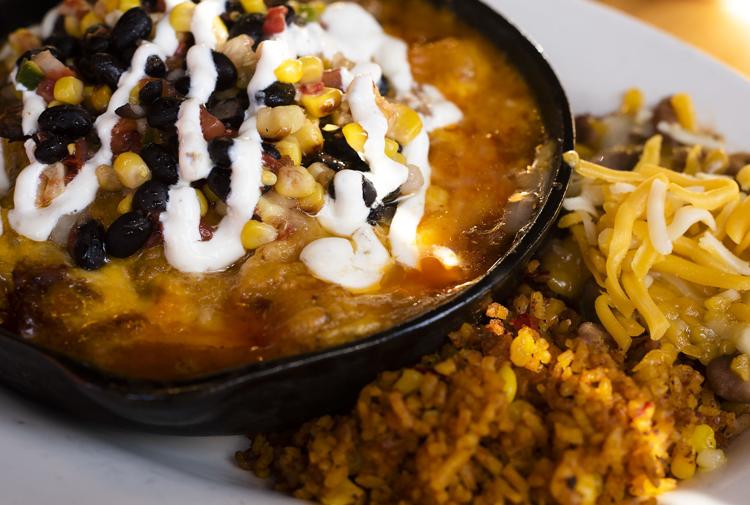 And what can you wash that down with? Any number of Sangrias or colorful cocktails, which is Sanchez's contribution to the rebooted Rebos.
LIKE OLD TIMES? NOT YET, BUT ON THE RIGHT TRACK
Shortly before 11:30 on a Thursday morning, the phone at Rebos begins ringing.
Some people are placing to-go orders while others want to to grab a seat for lunch.
Through it all, Rees seems to be back in his preferred environment, making creative meals with a twist.
"This is fun," he said, smiling. "It feels good to be back."
Be the first to know
Get local news delivered to your inbox!