"You should be able to bite into the middle of a rib and eat all the way to the bone," Will Fergen said, chomping down on some straight-from-the-grill meat. "That is what a championship rib should look like."
Not only are Fergen and his wife Patty both Kansas City Barbecue Society (KCBS)-sanctioned judges, but they will also be contestants at the fourth annual Rib Fest.
A competition for Siouxland's savviest smokers and most brazen barbecue barons, the event will be taking place from 11 a.m. to 3:30 p.m. Saturday at Hard Rock Hotel & Casino's Battery Park, 111 Third St.
A fundraiser for the nonprofit Camp High Hopes, which provides recreational activities for people of all ages with disabilities, is the only barbecue contest that Fergen and his Ferg A Que competes in.
"We've been involved with Rib Fest right from the start," he said. "The team usually consists of me, Patty, my son and daughter-in-law and brother and sister-in-law."
"Some years, we've had more family members involved with Team Ferg A Que," Fergen, a Caturra Coffee Roasting employee, added. "That never works to our advantage. There is such a thing about having too many cooks in the kitchen."
This is certainly the case in an activity that is as labor-intensive as barbecue.
Fergen is already in competition mode exactly a week before Rib Fest.
"We started the ribs early this morning," he said on the deck of his Morningside home. "We do it as a trial run. Tomorrow morning, we'll do a trial run on the chicken."
Coming from a family with five other siblings, Fergen can't remember a time when he wasn't grilling.
"It was just something we always loved to do," he maintained. 
Luckily, Patty Fergen loved barbecue as much as her husband. Indeed, attending classes to become KCBS judges was a birthday gift Fergen gave to his wife.
"What can I say?" Patty Fergen asked, smiling. "I just love barbecuing."
According to Fergen, his wife has been patient as he's added more "toys" to their deck.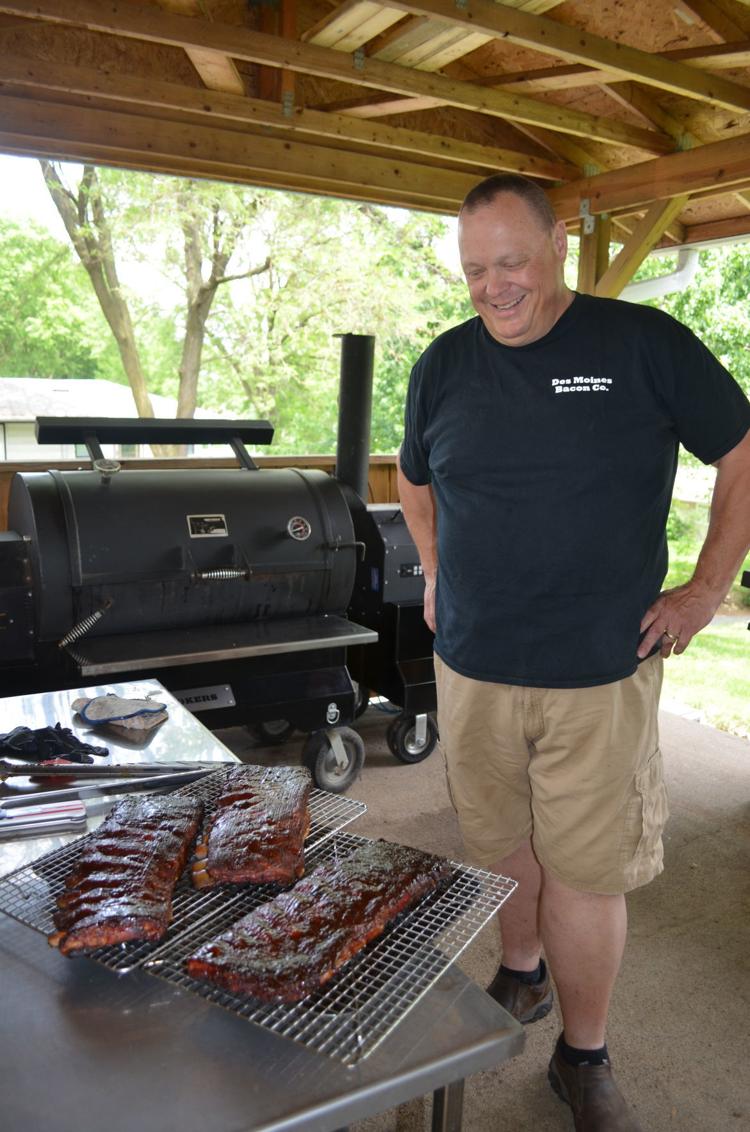 For instance, the couple currently has a Weber electric grill, a Big Green Egg grill as well as two wood-pallet grills.
You have free articles remaining.
"Some guys are into $35,000 bass fishing boats," Fergen said with a laugh. "At least my obsessions are less expensive."
PLEASING THE JUDGES, PLEASING THE PUBLIC
During KCBS-sanctioned events like Rib Fest, teams like Ferg A Que must walk a fine line. They have to make chicken and ribs that appeal to the public (for the coveted People's Choice Award) as well as to the judges.
"The public is looking for fall-off-the-bone taste while judges are looking at appearance as well as the skill in which something is cooked," Fergen said.
So, how seriously will Rib Fest contestants take the competition? More seriously than you think, Fergen said.
"Rib Fest is classified as a (KCBS) 'Backyard Competition,' which means it is significantly smaller than events which can have hundreds of teams," Fergen said. "Despite that, everybody wants their barbecue to be the best."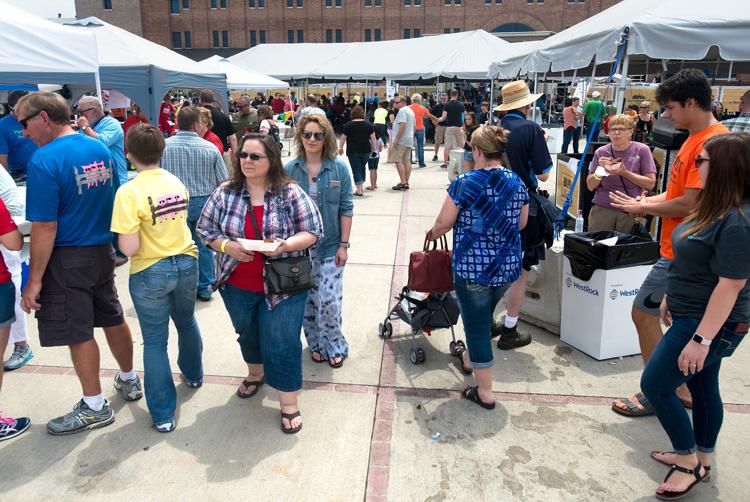 The $1,750 purse isn't something to sneeze at either.
Practice is what makes these pre-Rib Fest trial runs so important.
"Every serious griller has a few tricks up their sleeves," Fergen said.
If you're wondering about Fergen's tricks, don't even bother asking.
"My own family doesn't even know the secrets of my rubs," he said. "I'm not giving anything away."
While Fergen prefers his meat dry, he and Patty (a baker at Interbake Foods) have created their own barbecue sauce that they describe as having a "sweet heat."
"It's really good," Patty said.
Which is ultimately the main appeal of barbecue. It makes food taste better.
AN ALL-SEASON BARBECUE FANATIC
While many people think of grilling season as being a warm-weather activity, Fergen is smoking and barbecuing meats throughout the year.
"It doesn't matter if it is 80 degrees and sunny or 30 degrees and snowy," he said. "It's always time for barbecues."