You don't need to be a mind reader to realize Rodney "The Rodster" Reisdorph is a bit of a gearhead.
His penchant for fixing up vintage cars like a 1953 Chevrolet sedan gives away a not-so-secret passion.
So does the Sioux City man's unique assortment of tattoos -- including a dipstick, a steering wheel and a box of candy Dots.
Um ... wait, do we mean those Dots gumdrop candies that you buy at movie theaters? What do they have to do with old-time-y rides?  
"Actually, the dipstick tattoo is related to cars while the Dots tattoo dates back to when I met my wife Kara when we were both in the roller derby," Reisdorph explained. "She figured anyone willing to have his favorite candy tattooed on his arm must be a pretty good catch."
With his derby days behind him, Reisdorph has replaced his roller skates with a wrench.
FROM ROLLER DERBY KING TO RENEGADE WRENCH WIELDER
Indeed, he is one of the founders and organizers for the fifth annual Scene of the Crash Rockabilly/Psychobilly Car Show, which will take place, Friday and Saturday at the Ickey Nickel Bar & Grill, 4700 41st St.
A car show? Like one of those events that fuddy-duddy guys haul out their vintage Model Ts for a yearly ride? 
Bite your tongue! The cars that you see at the Scene of the Crash are the wheels that James Dean drove back in the day or the ones that Quentin Tarantino would lovingly feature in a period piece. 
"Car shows are common in the Midwest," Reisdorph said. "Rockabilly car shows are less common."
Jeff Reed nodded his head in agreement.
A mechanic who lovingly restored a 1966 Chevrolet C20 truck, Reed lists the number of shows he and Reisdorph will attend over the course of a year.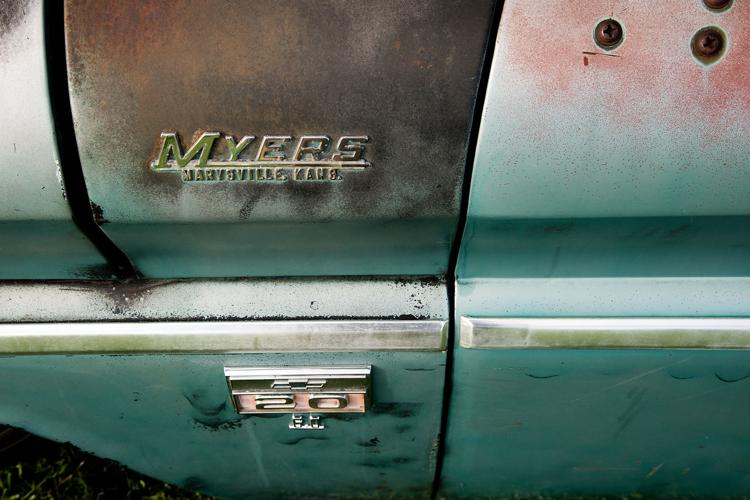 "You've got to love cars to do what me and Rod do," Reed said. "We spend a lot of time and money to restore vehicles and a lot of time and energy showing them off at car shows hundreds of miles away."
That's a small price to pay since these guys have some legitimately sick rides to display.
The same is true for Varian Green, whose 1961 Chevrolet Bel Air looks ready to drag race, "The Outsiders"-style.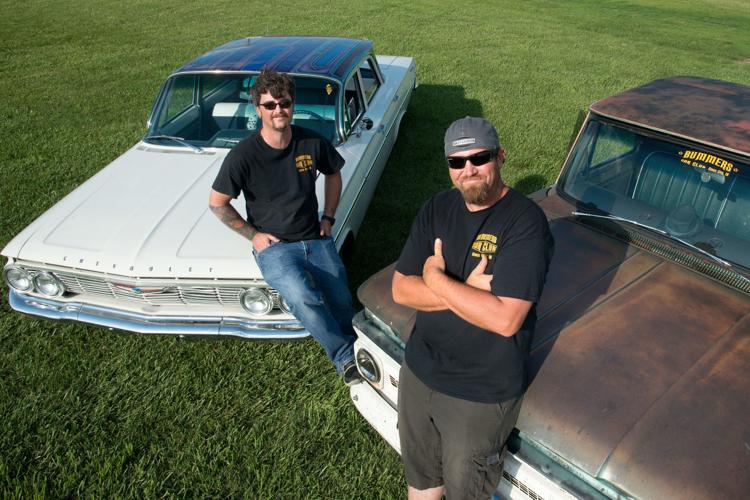 You have free articles remaining.
"Rod, Jeff and I grew up around cars," Green said. "If you come from a 'car family,' buying and rebuilding vehicles becomes something that you will always do."
This is why Scene of the Crash is dedicated to the next generation of shade tree mechanics.
GOING FOR A GEARHEADED GOOD CAUSE
"We started the Bummer Car Club as an organization to encourage more kids to pursue auto mechanics as a career," Reisdorph explained. "Scene of the Crash has always put aside money to benefit automotive shop departments of Sioux City Community Schools." 
MAKE ROOM FOR THE EVEL KNIEVEL OF MINIBIKES
Matthew Fletcher was a gearhead from way back. In fact, he was so cool, he rode a minibike to school, starting when he was 10.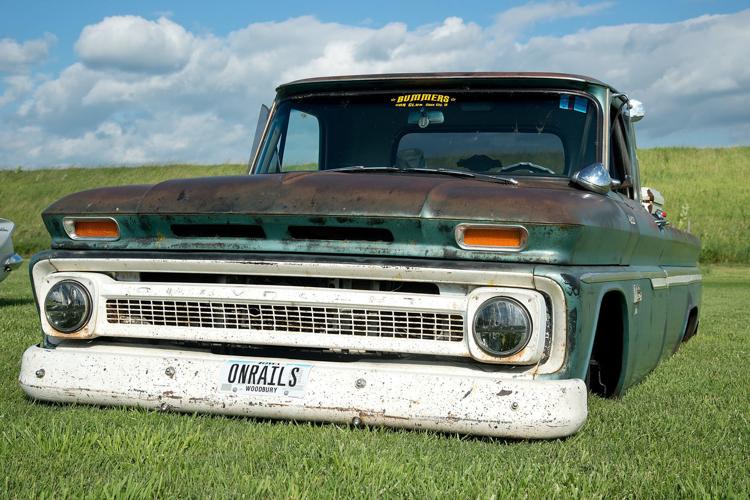 So, what's a minibike? Mostly, it's a misnomer. Basically, a minibike is a mini-motorcycle. And don't let its diminutive size fool you. These bikes have bite!
To that end, Fletcher has promised to use the same Rupp motorbike he had as a kid to jump over a car, Evel Knievel-style.
What, is he flipping crazy!?! Maybe, but he seemed pretty fearless on a recent trial run at the Ickey Nickel.
"If anyone can do it, Fletcher can," Reed said. 
However, one thing that Fletcher cannot do is pull off a sufficiently sexy pinup pose. This is strictly a female endeavor and, according to Reisdorph, an increasingly popular event for Scene of the Crash fans.
TAKING A 'PAGE' OUT OF HISTORY
"Our annual pinup contest has grown each and every year," he said. "We love it."
After all, many ladies aspire to become the next Bettie Page, the famous, 1950s "Queen of the Pinups."
"Bettie Page was female empowerment way before female empowerment was a thing," Reisdorph said. "It is also another way for us to broaden our show's appeal."
NOT JUST FOR THE AUTO-FIXATED ANYMORE
This has been a personal goal of Reisdorph.
"Every year, Scene of the Crash gets bigger and better,"  he said. "We grow because there is literally something for everybody."
"From vintage vehicles to pinup shows to kid events to great musical acts, people love variety," Reisdorph said. "So do I."
Watching while Green and Reed trade car stories, Reisdorph can't help but smile.
"Some guys like to show off expensive sports cars," he said. "In our case, we're proud of showing off our rust."