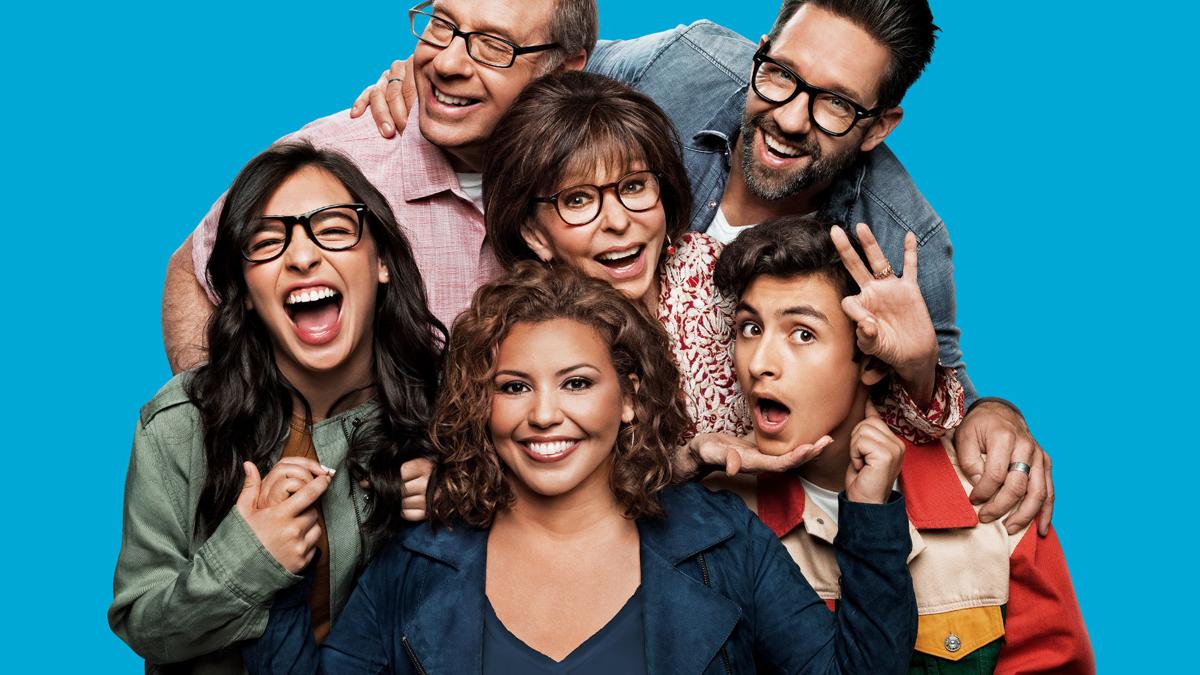 I have cleaned the hardwood floors, vacuumed every rug, and arranged every spice bottle my ex-girlfriend left in my kitchen by order of its expiration date.
Um, just because a bottle has a "best used by June 2014" sticker on it, the cinnamon sugar is still good, right?
The world may be a mess, but my private domicile has never been so spic and span. 
God, I hate COVID-19! What have you done to me? Well, you've turned me into a freakin' homebody, that's what!
Feh, I'm bored. Shouldn't I be reading a book? Hell, shouldn't I be writing a book? Or should I be mastering a new skill, learning a new language or contemplating deep thoughts in this oversize noggin of mine?
Maybe not, what's on the boob tube, anyway?
Here is the Weekender Guide to binge watching your way through a worldwide pandemic.
BEST WAY TO GET YOUR OLD SCHOOL SITCOM FIX
I'm a Gen X-er, which means my exposure to Norman Lear's TV masterpieces like "All in the Family," "Sanford & Son" and "Maude," came mostly via reruns. 
The Lear-coms that I actually saw in real time were either brilliant ("The Jeffersons," every time Sherman Hemsley danced the "Philly Slop"); passable ("Diff'rent Stroke" -- which was actually a Lear-era show with Gray Coleman who was a lousy actor but had whipsmart comedic timing); or horrendous (yeah, the original "One Day at a Time," I'm looking at you!)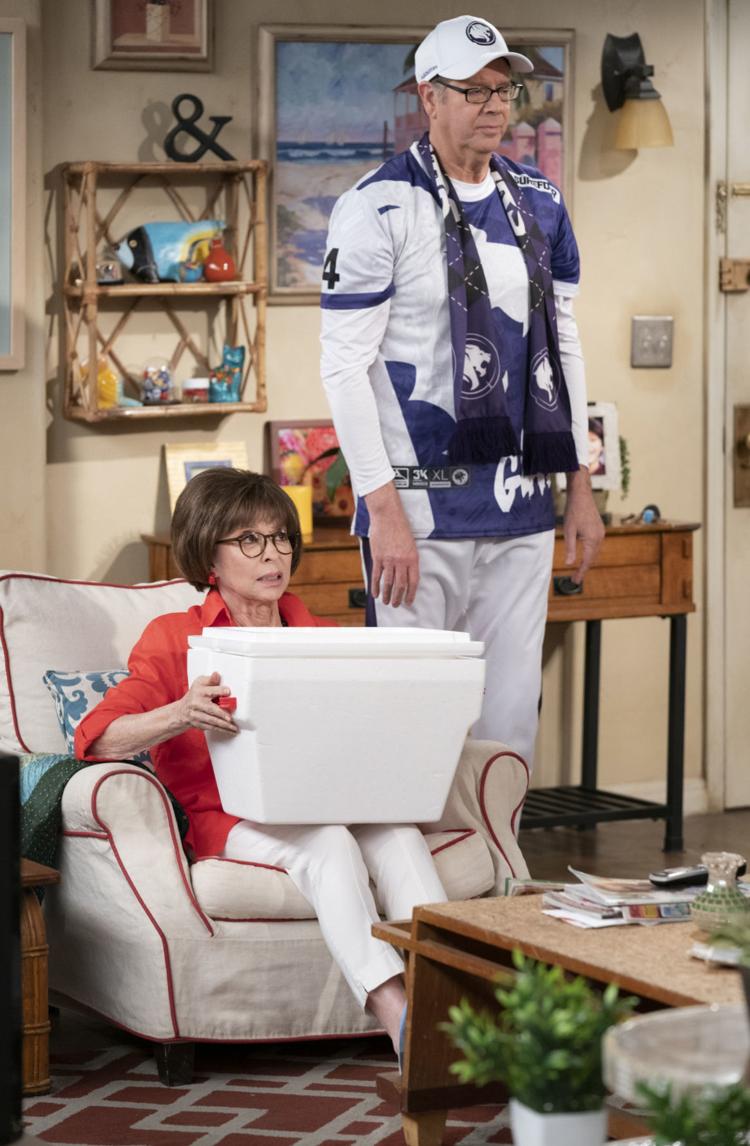 Imagine my surprise when Netflix's recent "One Day at a Time" reboot was funny, heartwarming and, surprisingly, well-acted. Now, revolving around a Cuban-American family headed by actors Justina Machado and Rita Moreno, this is a sequel that is (much) better than the dreadful 1974-84 original. Binge yo' brains out since this show just moved over to PopTV!
ARE YOU A DAWSON OR A PACEY OR ARE YOU RYAN OR A SETH?
For short periods of time in the late '90s and the early-to-mid aughts, it was cool to be a pale-yet-pop-culturally-aware nerd. How can we make such a blanket statement? Exhibit one: "Dawson's Creek," and exhibit two: "The O.C."
On the latter program, Adam Brody's geeky Seth was able to snag the snobby-but-shaggable Summer, played by Rachel Bilson. On the former, snarky social outcast Pacey (Joshua Jackson) won over girl-next-door Joey (Katie Holmes).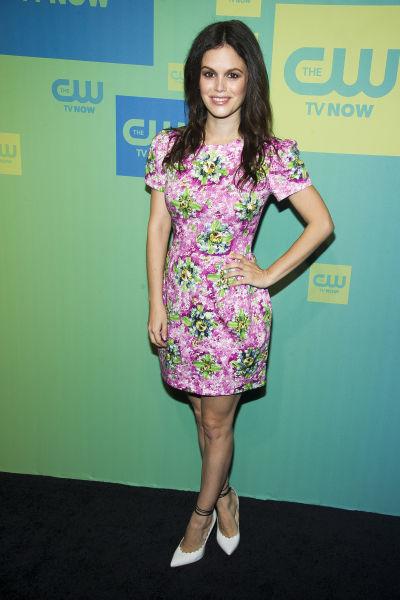 Wait, wasn't film fanboy Dawson (James Van Der Beek) actually a bigger dweeb than best buddy Pacey? On paper, yes. In reality, Dawson, the character, was a major tool! C'mon, you thought so, too! Relive the "Dawson's Creek" fan wars as "The O.C."'s quip-y antiheroes by bingeing on Hulu.com. 
FUNNIEST 'SEINFELD' RIPOFF YOU NEVER WATCHED!
Tell us if this premise sounds familiar? A bunch of sad sack characters spend too much time, hang out at 1) a retro diner; at 2) various apartments or in 3) nondescript workplace setting, while bitching over the most superficial subjects.
That would be "Seinfeld," or a eleventy billion ripoffs, which came in its wake, right? 
Perhaps, the most  -- and, arguably, the best "Seinfeld"-esque also-rans was a little-watched ABC sitcom called "Happy Endings." Featuring an expertly-cast of comedic all-stars like Adam Pally, Casey Wilson and Damon Wayans Jr., "Happy Endings"' 57-episodes -- now available on Hulu.com -- may make you forget coronavirus, at least for a little while.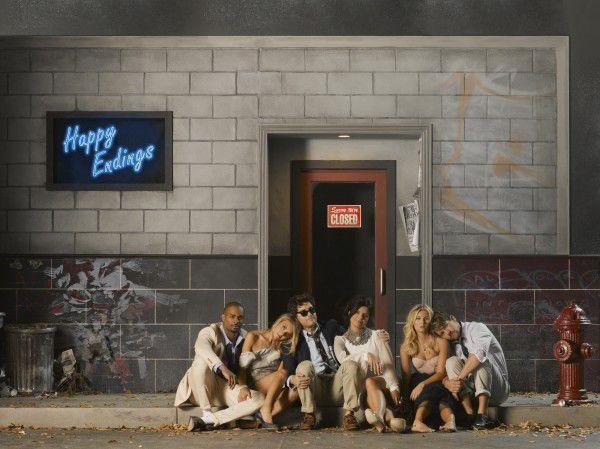 A REALITY SHOW YOU WON'T FEEL GUILTY TO BINGE
Too tired to keep up with the Kardashians or refusing to go into couples therapy with Bravo's "Real Housewives?" Try watching any one of "The Great British Bake-off's" past 10 seasons as a way to reclaim your faith in human decency. 
Premiering in 2010, the series known as "GBBO" to its fanatics takes a group of outrageously talented home bakers, putting them through their paces in series of "bakes" -- or baking-related challenges.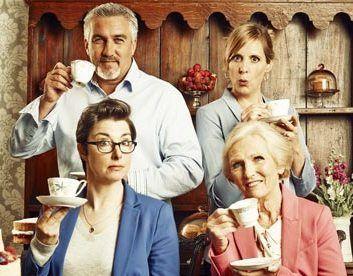 Each week, there is a "star baker" and, each week, one contestant leaves the competition, often because his baked good had a "soggy bottom."
A longtime PBS staple, "Great British Baking Show" (as it was known to us Yanks) was originally hosted by the acerbic Mel Giedroyc and Sue Perkins. Judging was left to veteran bakers Mary Berry and Paul Hollywood on the series that was produced for the BBC. Starting in 2017, the show moved to the U.K.'s Channel 4 and U.S.'s Netflix.com, with new hosts Noel Fielding and Sandi Toksvig, while new judge Prue Leith joined in with the sweet critiquing, alongside the returning Hollywood.
Guess what?  This show's contestants aren't cutthroat, and the judges are, reasonably, level-headed. Wow, a reality show that makes your own reality seem less lonely?
It is nice to watch a show where the biggest threat is a soggy bottom, as opposed to a worldwide pandemic.     
Concerned about COVID-19?
Sign up now to get the most recent coronavirus headlines and other important local and national news sent to your email inbox daily.