Sonya Collett is like a bloodhound when it comes to rare thrift store finds.
That is especially true if the collectible is either a Santa, a snowman or an elf on a shelf.
"I'm like a kid around Christmas time," Collett admitted. "As far as I'm concerned, there is no such thing as going over-the-top when it comes to the holidays."
"People have certain items that have hung on their Christmas trees for generations," Collett said. "Right not give these items a new lease on life by showing them off in a display case or by adding them to a decorative wreath."
Or if you don't want to go to all that trouble, alert Collett and she'll take any festive holiday objet d'art off of your hands.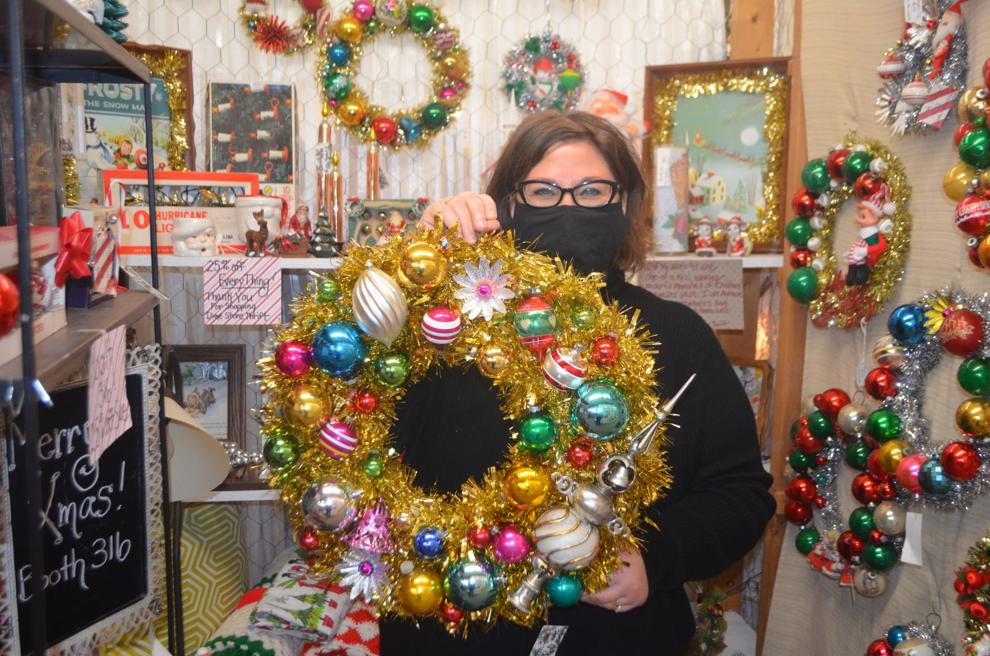 After all, she's easy to find at Booth 316 at Memory Lane Flea Market, 1551 Indian Hills Blvd.
"My booth is very hard to miss," Collett said, standing in front of a booth filled with plates and pictures and wreaths that are full of shiny Christmas balls, sparkly tinsel and lights that twinkle as they go on and off.
While she ships many of her collectibles to a national audience, Collett's homemade wreaths are too fragile to mail.
"It would break my heart, knowing something so special might break in the mail," she said. "That's why I have them on display at Memory Lane."
Indeed, many of the items Collett places on wreaths are part of her personal collections or are items that were given to her.
"People know me as the 'Christmas lady,'" she said with a laugh. "I have that reputation."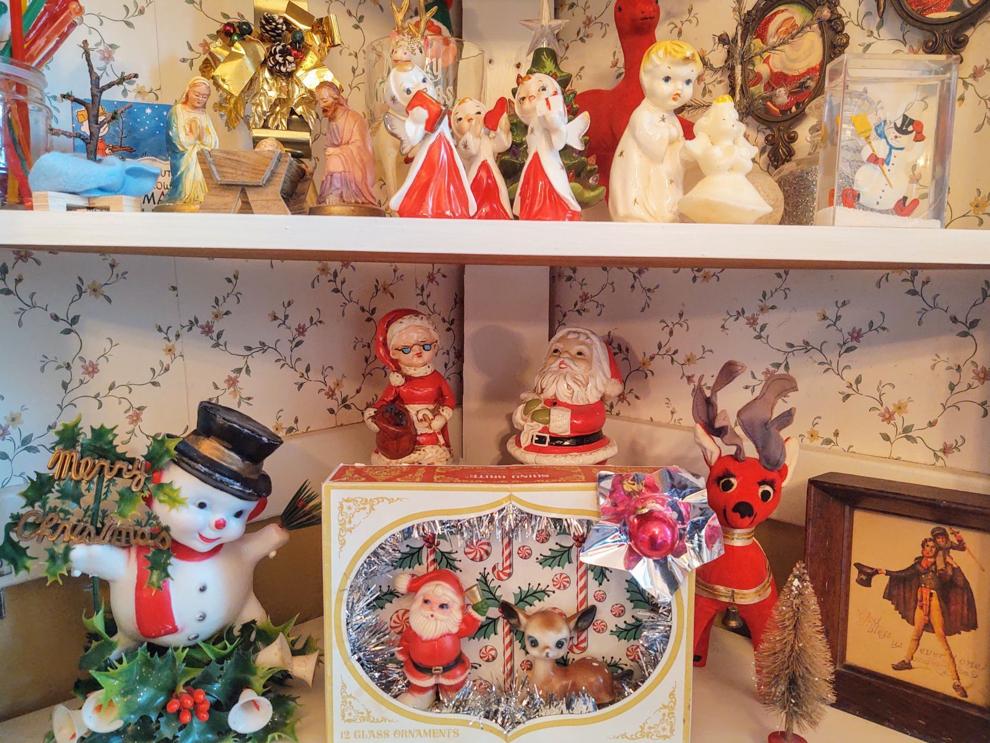 This time of the year, Collett reflects upon her own childhood.
"The holidays were just so special to me and my family," she explained. "It didn't have anything to do with the presents. It had everything to do with the experience, sights and sounds of the season."
For instance, Collett remembers Dean Martin or Mel Torme playing on the stereo. Or the wonderful aroma of food emanating from her mom's kitchen.
Plus she recalls the quirkier things about growing up in the Midwest in the 1970s.
"When I was a little girl, candles were big," Collett said. "But there were candles that we could burn as well as candle that were too nice to use."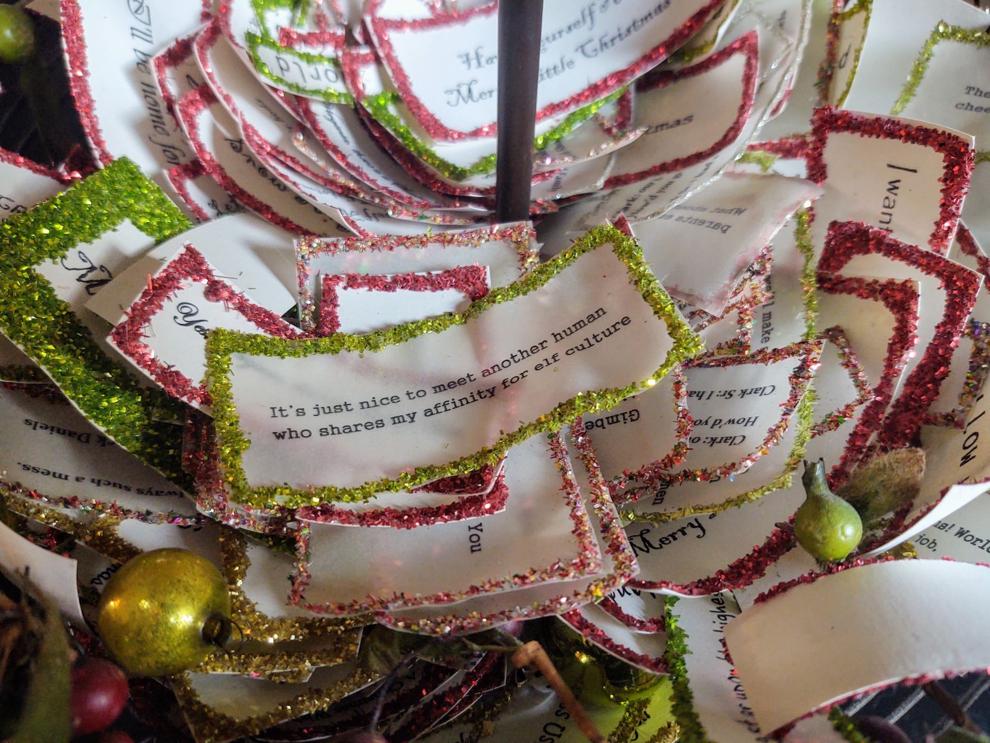 Such "for show" candles are the ones that often turn up at thrift stores as well as church rummage sales, which, for Collett, are a great place to purchase interesting collectibles.
Plus she said many cool Christmas finds may be collecting dust, sitting in a person's attic.
"If a Christmas ornament has a scratch or some minor imperfection, people will put it away and never use it," Collett said. "I think the scratches and the wear and tear make it more interesting."
In large part, such item also have a personal story attached to them.
"People will say that this was something their mom would hang on their tree for years," Collett said. "Don't be afraid of imperfection. Show them with pride."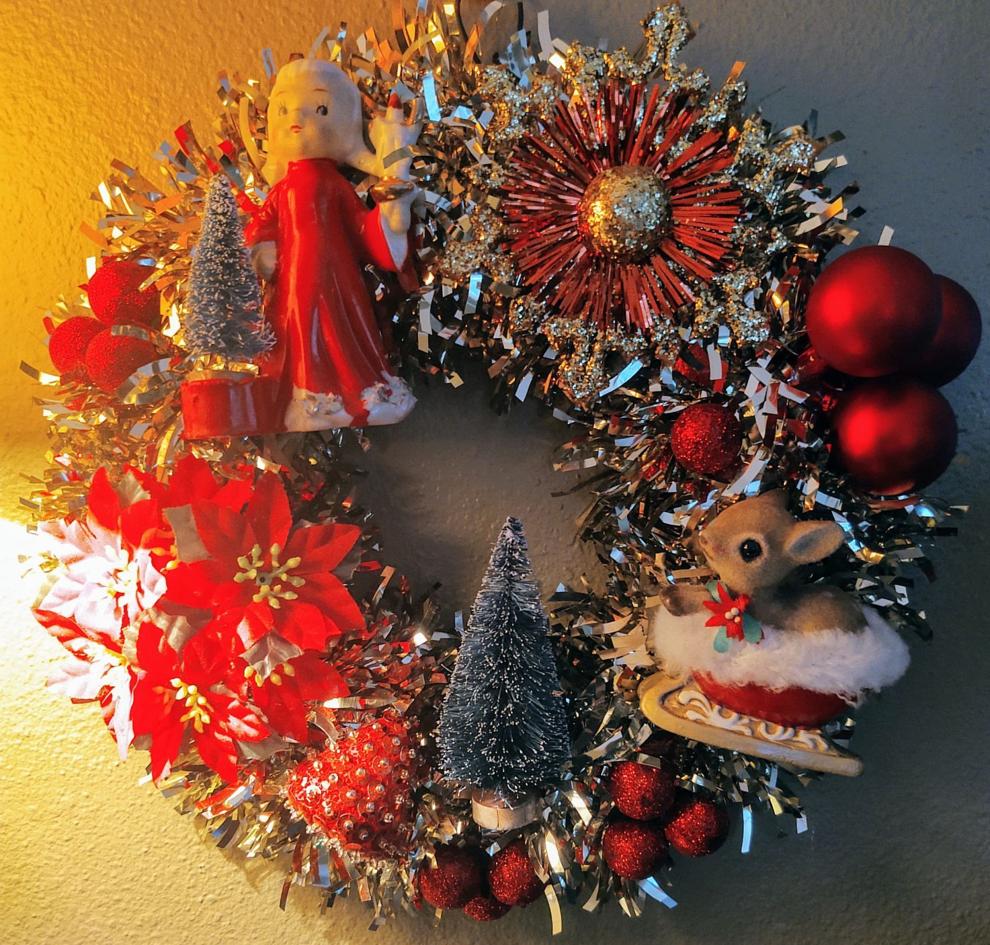 This way, a person can build a family history around holiday objects.
Collett and her husband have a high school-aged son and as well as a 20-something daughter.
"My kids are probably too young to appreciate Christmas mementos right now," she said. "But they will when they start having kids."
Until that time, Collett is happy decorating her house, her booth and her websites with enough holiday decor to make Kris Kringle green with envy.
"I love art and I love Christmas," she said. "That shows in everything that I do."