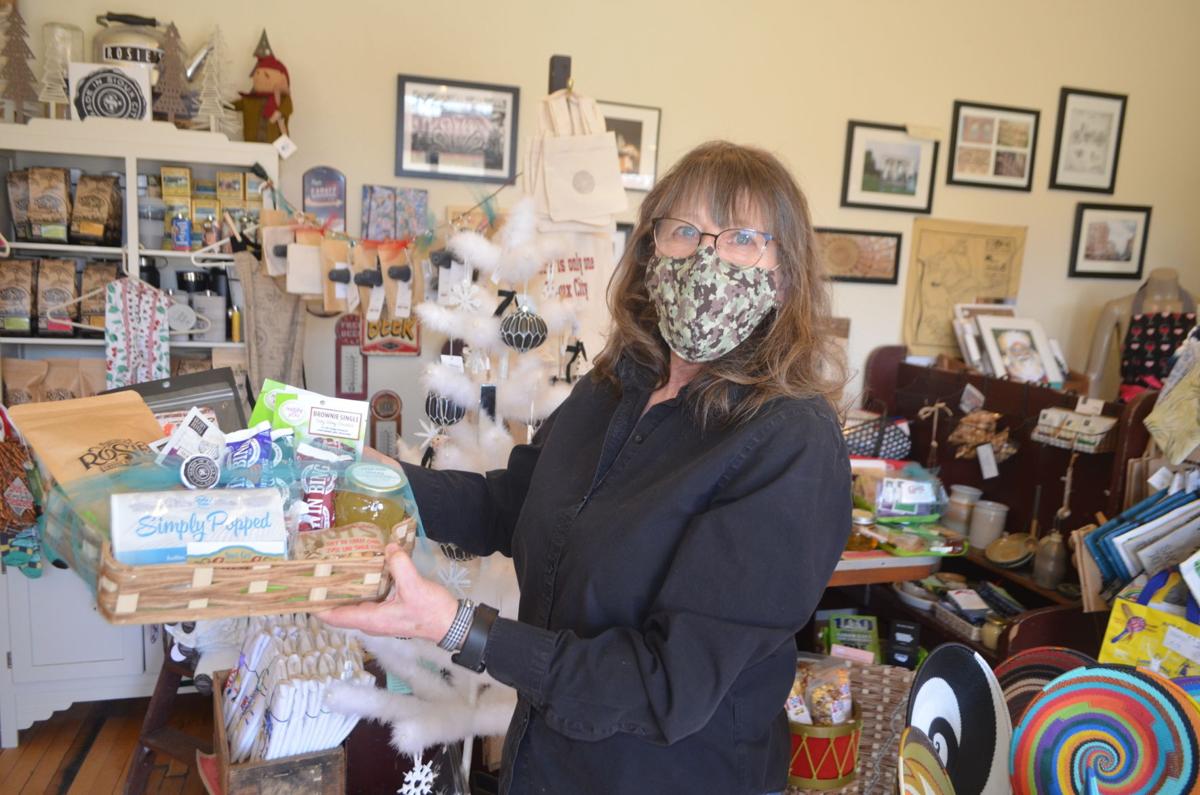 Hanging from a board toward the front of Lou Ann Lindblade's Sioux City Gifts are a series of magnet boasting sayings like "Isolation SUX," "Quarantine SUX" and "Shelter in Place SUX."
A little farther back in the 1922 Pierce St. shop is a black face mask with "Covid-19 SUX" in white lettering.
We may not be geniuses but we sense a definite pattern. Does stuff at Sioux City Gifts, um, you know, "SUX?"
Yes, and Lindblade is very proud to sell it to you.
Around the world, Sioux City's Sioux Gateway Airport has become known for its very memorable three-letter Federal Aviation Administration designation code.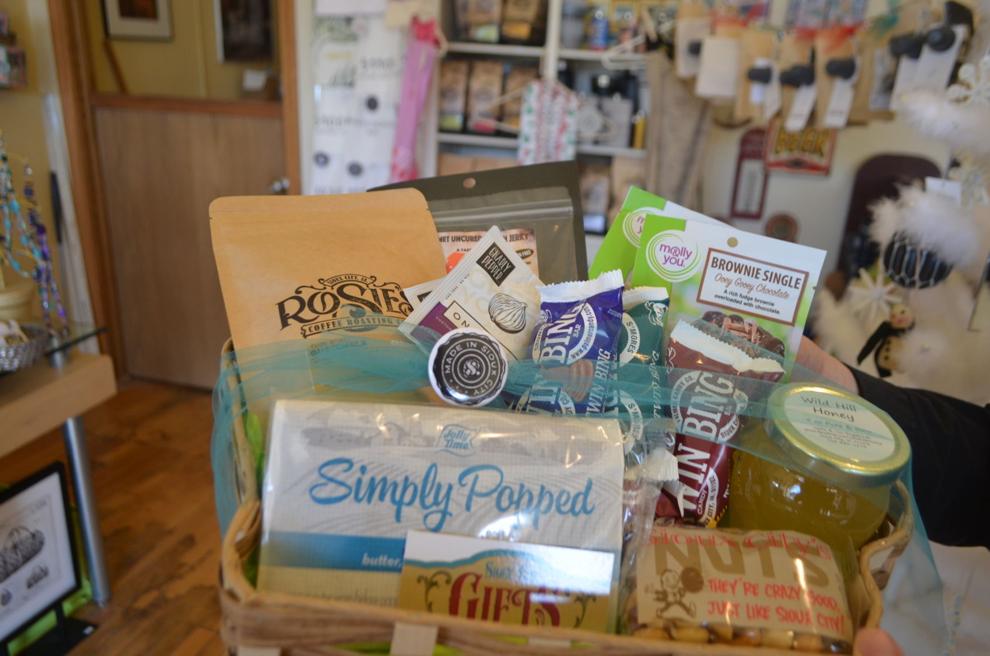 Anyone who has flown to and from our airport knows what "SUX" stands for.
When a city has such a memorable-if-unfortunate moniker, you can either hang your head in shame or you roll with it. 
Lindblade is rolling with and making a profit as well.
"Sioux City is known as 'SUX' across the nation and around the world," she said. "It sets us apart."
What sets Sioux City Gifts apart is a Siouxland-centric line of merchandise.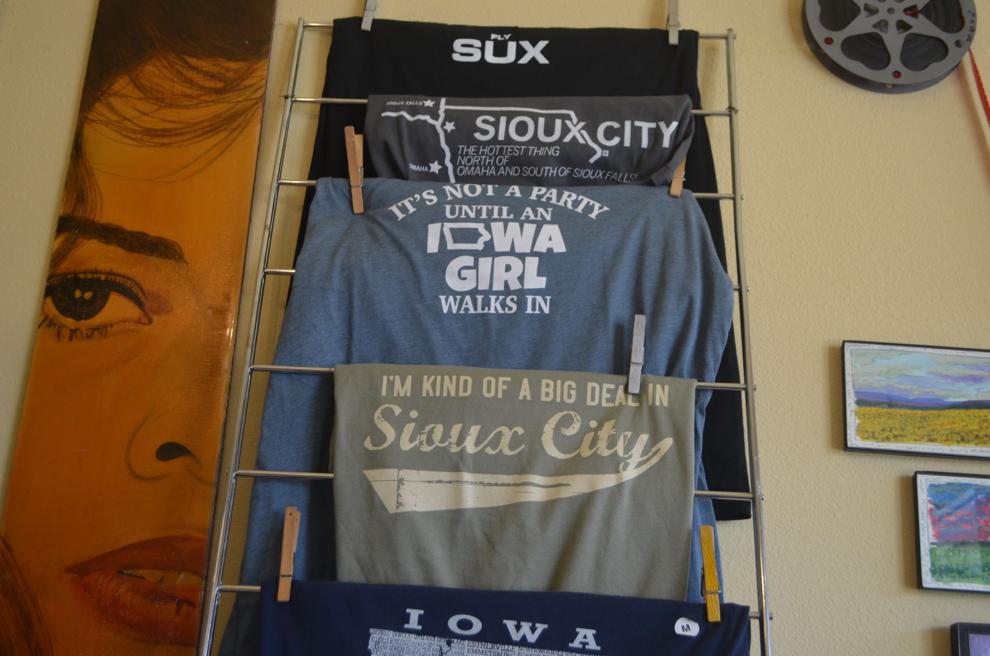 Not only can you get a staggering amount of "Fly SUX" swag, but shoppers can also snag T-shirt featuring slogans such as "We're Sioux City -- We're Here, Get Used to It," "Sioux City: The Hottest Thing Between Omaha and Sioux Falls" and "You Can Leave Sioux City, But Sioux City Never Leaves You."
However, Sioux City Gifts is filled with items that aren't quite so city-specific. Indeed, the shop carries with an array of books and art by local artists as well as more than 30 locally produced products that are personally curated by Lindblade.
In fact, Sioux City Gifts has become a must-visit for travelers wanting a keepsake from their visit as well as locals wishing to share a part of their hometown.
The store was founded in 2005 by Lindblade and her husband, filmmaker George Lindblade, who has been chronicling Sioux City history for much of his 60-plus-year career.
For several years, Lindblade has created special tote bags, baskets and boxes filled with an ever-changing assortment of Siouxland-made goodies.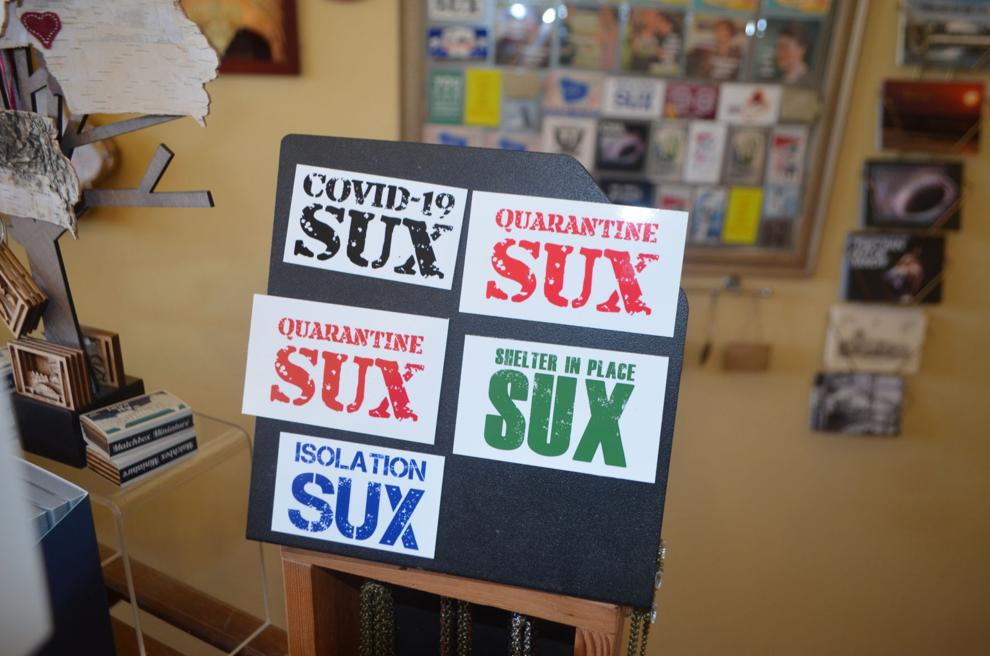 Such collections may include things like Jolly Time Popcorn, Palmer Candy's Twin Bings, Rosie's Coffees, Gnarly Pepper dip mix as well as some Sioux City Beef Jerky.
Each of the is made, right here, in the community.
"Visitors like our Sioux City gift collections," Lindblade explained. "They definitely get a kick out of it."
This year, her stash of Siouxland swag is being snatched up by people who are sticking closer to home.
"With the pandemic peaking around the holidays, many people are changing their Christmas plans," Lindblade said. "The folks who usually come back home to Sioux City won't be able to. Plus, people in Sioux City are less likely to travel out of town."
Instead, they're looking for alternate ways to share the holidays. 
So, if you can't be in Sioux City, who not send a piece of the city to someone for the holidays?
"Thank goodness, we can ship products, big and small," Lindblade said. "That helps a lot."
Luckily, everything that is sold in the store is also available for purchase at siouxcitygifts.com.
On a breezy Wednesday afternoon a few weeks before Christmas, Lindblade was seeing a steady stream of customers.
"Even with coronavirus, people still want to buy local," she continued. "Maybe, they know how tough it has been for small businesses, they want to show us a bit more attention."
Or, perhaps, seasonal shoppers truly want to send a loved one a special "SITP 30" face mask? Better yet, they might want to keep it for themselves.