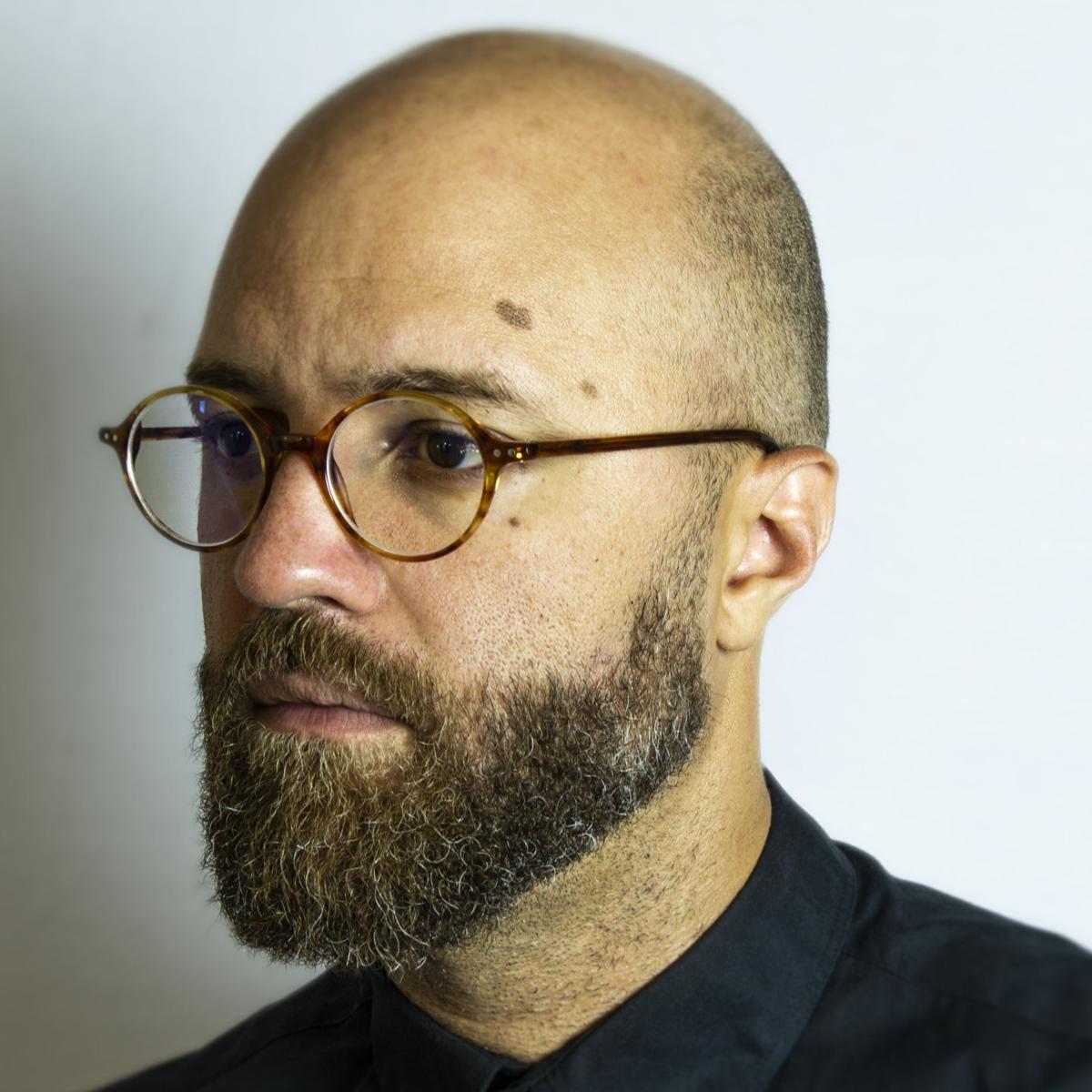 Cartoonist Ezra Claytan Daniels is best known for "Upgrade Soul," a critically acclaimed graphic novel about an elderly couple caught up in a scientific experiment gone awry.
In this thought-provoking story, the Sioux City native explored the issues of mortality, technology and ethics in a dystopian world.
But for his more recent work, Daniels decided to tackle issues that are, if anything, weirder and more disturbing than stuff you'd find in any science-fiction comic book.
"I created a comic that shows how a person's politics reveals how empathetic he is," the now Los Angeles-based artist explained. "I also wanted to show how this level of empathy impacts a person's worldview.
Daniels' "Are You at Risk for Empathy Myopia?", which begins with cavemen, then segues into the 2020 presidential election, ends with cameo appearances by Batman, Captain America and "The Simpsons." Montgomery Burns, was recently published at The Highlight, which is the graphic journalism home for the news and opinion website Vox.com.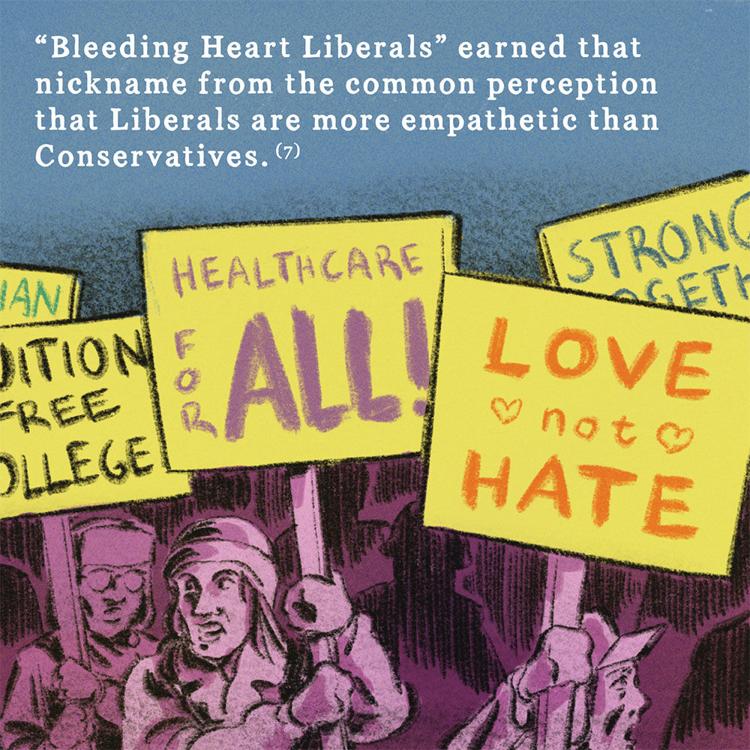 "I had never tackled anything that was so closely tied to current events," Daniels said of the piece that skewers both liberals, conservatives and the religious right. "It is sort of like a long-form political cartoon."
It also has footnotes from the Pew Research Center, Psychology Today and Scientific America.
"I wanted to show people that my reasoning was well-researched," Daniels said.
To a great extent, he is following in the footsteps of satirists who've been poking fun at the ruling classes since the very beginning of newspapers.
With his graphic novel background, Daniels is especially well-suited for the task.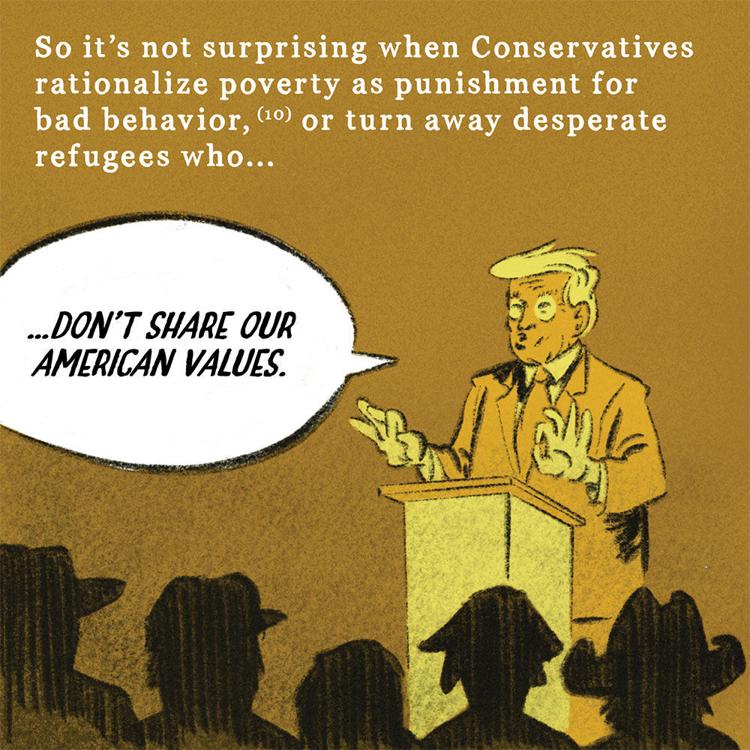 "Upgrade Soul" presented important issues in the context of science fiction.
"Comic books, by their very nature, are accessible," Daniels said. "You can use the format to go into many other areas."
Certainly, he knows a thing or two about comic books, especially "indie" ones like "Upgrade Soul," which he began working on more than 15 years ago
"I became interested in comic books when I was a kid growing up Sioux City," Daniels remembered. "At first, I'd read traditional 'superhero' comic before switching over to edgier titles like Frank Miller's 'Sin City.'"
Even titles like DC's "Superman" ventured in to real-life circumstances.
"Comics like 'Superman' were started in the early days of World War II and largely conceived by Jewish artists," Daniels said. "After that, superheroes were used to promote everything from the Cold War, Communism, you name it."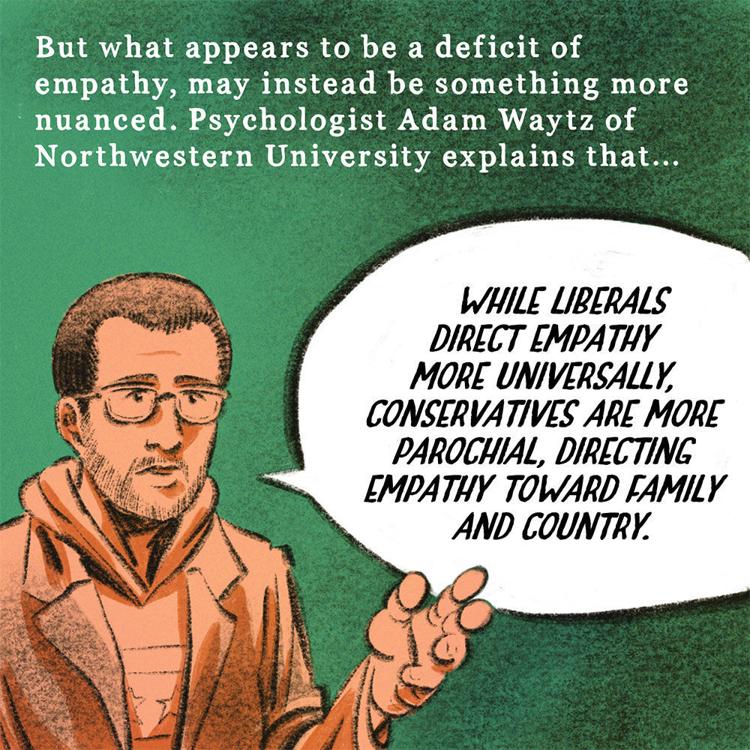 With its focus on everything from Black Lives Matter, immigration and protest movements, Daniels' series is certainly timely.
Daniels has recently completed work as a staff writer for a soon-to-be-released Amazon Prime web series and will soon become a staff writer for a show slated to run on HBO Max.
If that wasn't enough, the big-screen version of "Upgrade Soul" is a highly anticipated property that will be at a theater near you in the next few years.
"I've just completed the fifth rewrite," Daniels said.
"Hey, nothing happens quickly in Hollywood," he noted with a laugh.
That includes, presumably, becoming an overnight success.
"Had any of this activity happened when I was in my 20s, I couldn't have handle the pressure," the 41-year-old Daniels said. "Now, I have the maturity and the confidence in my ability to enjoy things."
Considering the heat under the 2020 election, there is never a better time than now to be a political cartoonist, right?
"As a cartoonist, I'm sticking up for empathy," Daniels explained. "As a voter, I think everybody needs to make an informed decision."