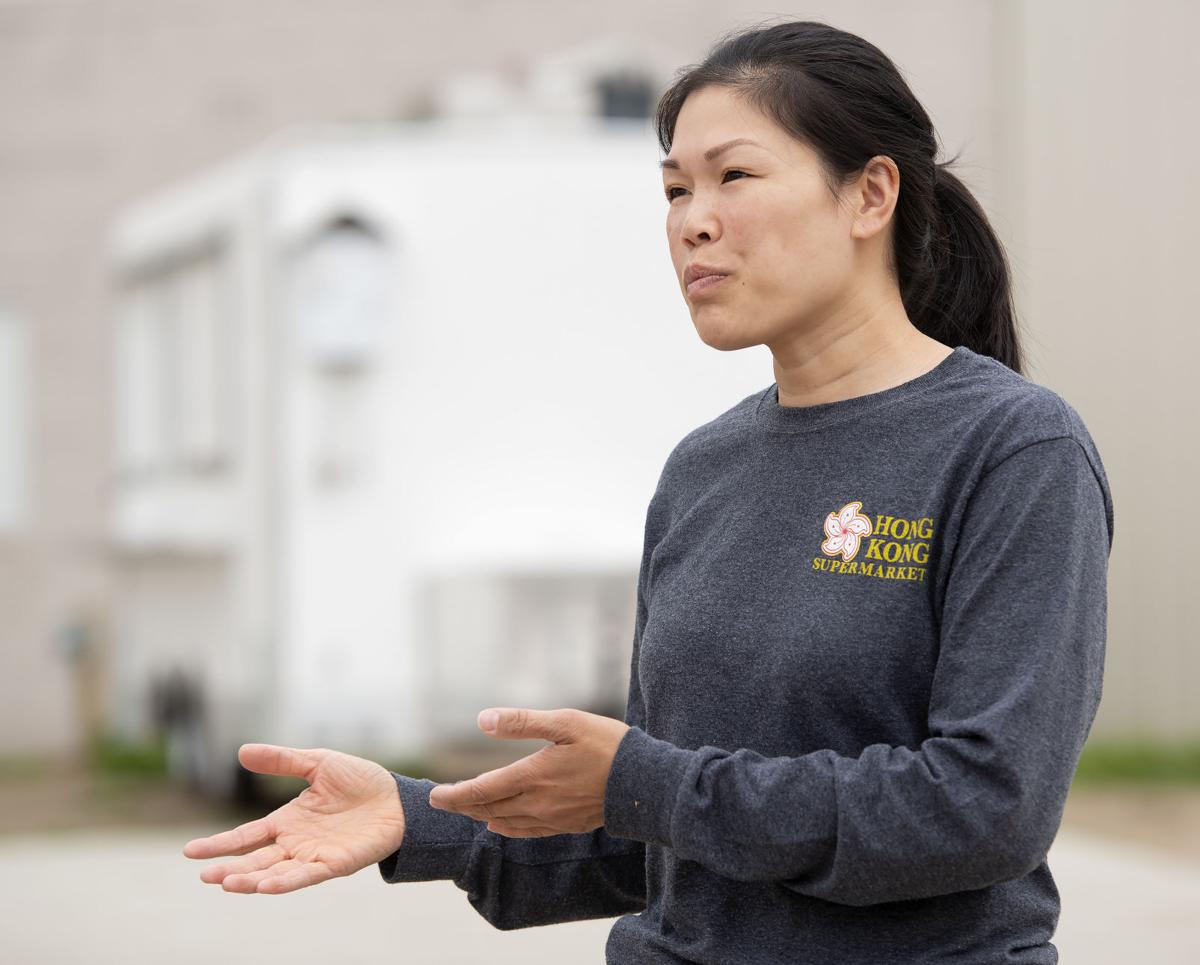 Peggy La may not be up on the latest Korean-pop dance moves but she is a whiz at burlap rice bag racing.
La, owner of Sioux City's Hong Kong Food Market, is also one of the chief organizers for the ninth annual Siouxland Asian Festival, which will be held from noon to 4 p.m. Saturday at Riverside Park, 1301 Riverside Blvd.
"We have a bunch of K-pop-loving high school students who are coming up with more and more dances to perform," she said with a chuckle. "In past years, it seemed like the grown-ups would do all of the work while the kids had all of the fun.
"This year, I'm totally in favor of the adults having as much fun as Asian Fest as the kids always do."
La definitely has a point.
Every year, the Siouxland Asian Festival has highlighted the area's diverse Asian population with a day full of games, entertainment and food.
"Siouxland has Chinese, Japanese, Korean, Laotian, Thai and Vietnamese people," La explained. "Our festival has representation from all of these communities."
That's important, since people often live in bubbles.
"A lot of times we work so hard to become part of the American culture that we end up losing a part of ourselves in the process," she said. "This festival allows them to show where they came from."
Pride in one's heritage is timely because of an increasing spate of crimes against members of the Asian-American community. That included a shooting spree occurring at three spas or massage parlors in the metropolitan Atlanta area on March 16.
Eight people, including six women of Asian descent, were murdered during the crime spree.
"It is important for people in the Asian community to stand up for ourselves and say that we matter," La said. "Events like Asian Fest give us that chances to celebrate our heritage while educating others as an outreach."
Which is why the entire community is invited to see the beautiful costumes, the elaborate dances and, especially, the delicious cuisine of Asia.
"Americans have become accustomed to certain types of Asian food," La said. "Yet there is so much food that others haven't tried."
This includes authentically prepared comfort food from Singapore and, even, Takoyaki balls like they are made in the streets of Japan.
OK, what is Takoyaki? It's a ball-shaped snack that is made with flour, pickled ginger, green onions and minced octopus.
Think of it as a deep-fried fritter with meat made with something that used to have tentacles.
Asian Fest will have something from the exotic to the things that are becoming increasingly commonplace.