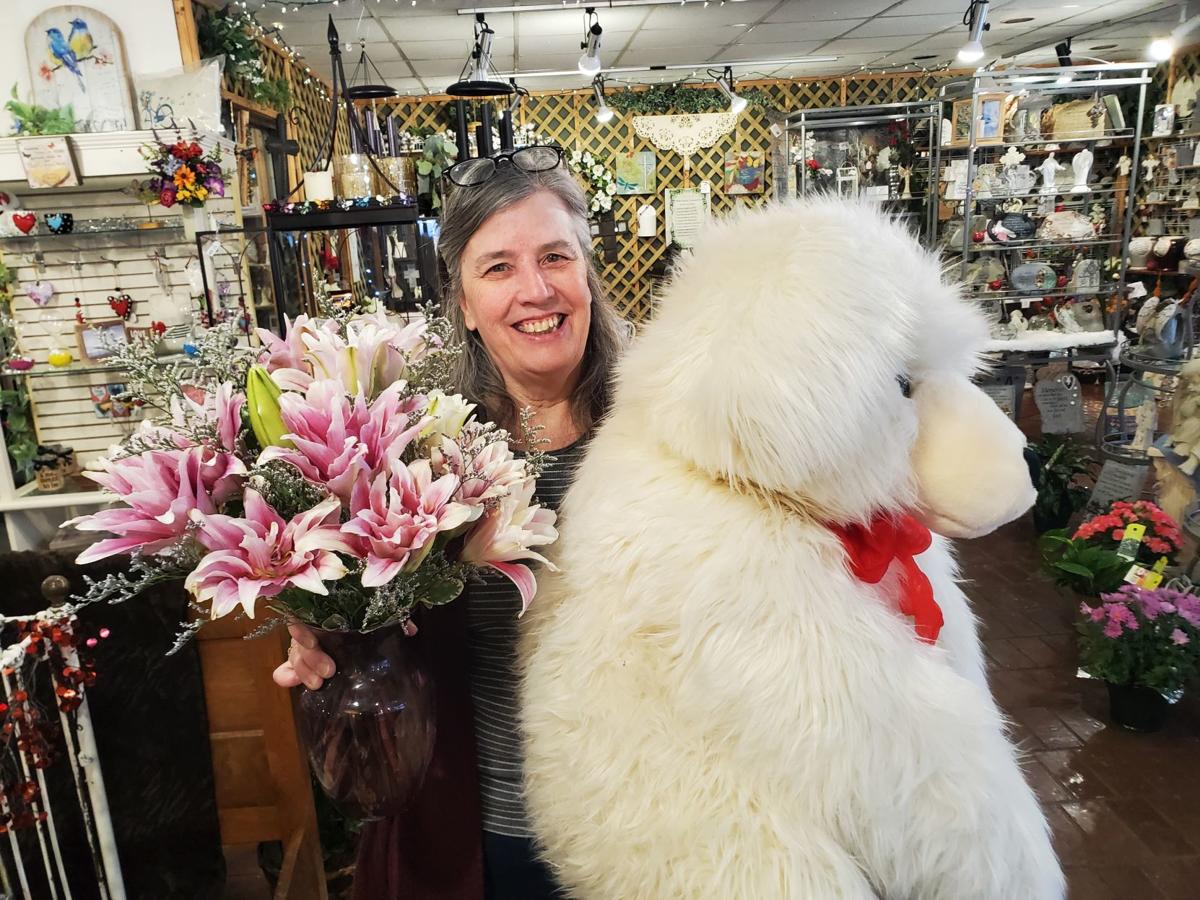 SIOUX CITY -- A Step in Thyme's Kathy Bogenrief has a new Valentine's Day beau.
He's quiet, looks snazzy in a jaunty, red bow, and will bend to her every wish.
Actually, Mr. Bear might be a bit too pliable for Bogenrief to juggle with a big bouquet of flowers in her hand.
"Nah, I think it's time for our Valentine's bear to go back to his display table," she said, while setting the bulky, overstuffed plush animal aside. "He's too big to carry around."
Floppy plush animals are just one of the out-of-the-box Valentine's Day offerings available at the 3230 Stone Park Blvd. flower shop.
"Some women love getting stuffed animals, balloons or candy bouquets on Feb. 14," Bogenrief said. "That says Valentine's Day to them."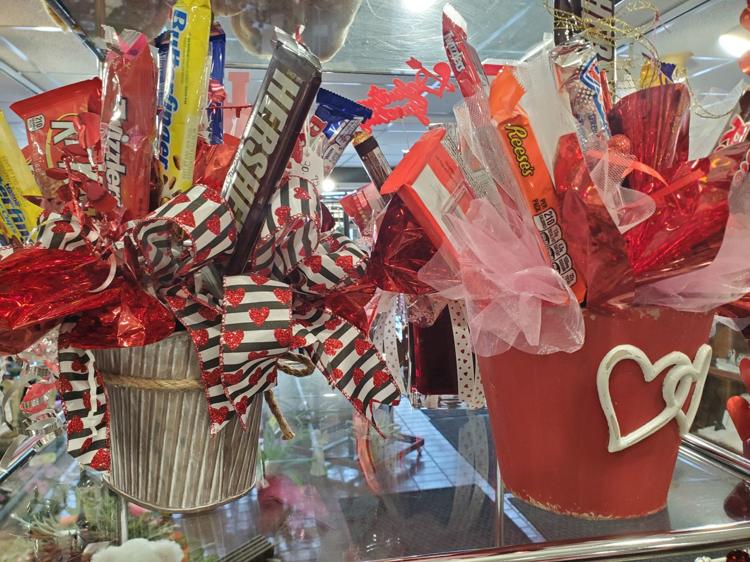 Naturally, the most common Valentine's Day gift is, of course, flowers.
Nothing is more romantic than a bouquet of red roses, right? Well, how about roses that come in yellow, or even shades of blue?
"We literally have a rose to match every personality," Bogenrief said. "Roses are a Valentine's Day essential."
However, roses can easily be mixed with other flowers in a bouquet.
Add variety to your bouquet
"Flowers are such a personal thing," Bogenrief said. "If you know your wife or girlfriend likes a certain flower, there's nothing wrong with including them in a Valentine bouquet."
That can include such springtime flowers as tulips, irises and daisies. Want something more exotic? Think in terms of tropical flowers.
You have free articles remaining.
"Tropical flowers also last a bit longer," Bogenrief said.
To be fair, even they don't last as long as a plant.
"There's nothing that says you can only give cut flowers on Valentine's Day," Bogenrief said. "Plants provide more bang for your buck."
What guys like on V-Day
"Still, Valentine's Day isn't just a day when guys spend bucks on the women in their lives," she suggested. "Guys like getting gifts on Valentine's Day as well."
That can mean candy, gifts with sporting team logos or a nice bouquet containing whatever he likes.
"This is the great thing about bouquets," Bogenrief said. "They can be custom-made to satisfy every possible taste."
Well, that is, if you give florists enough time to work their expertise.
The best time to order for Valentine's Day: right now!
Bogenrief said now is the perfect time to make arrangements for Valentine's Day bouquets.
"The closer to the day, the busier we get," she said. "To ensure you get what you want, plan early."
Remember it is a day to show your love
"I love Valentine's Day because it's an opportunity to say how important a person is in your life," Bogenrief said.
Whether it's with a giant bouquet, a piece of jewelry, or a simple, single rose, it's the thought that counts.
"No matter how stressful gift-giving can be, ultimately, Valentine's Day is a time to show off your appreciation," Bogenrief said.